AWARENESS, CONSCIOUSNESS AND THE KEY TO THE FUTURE OF HUMANITY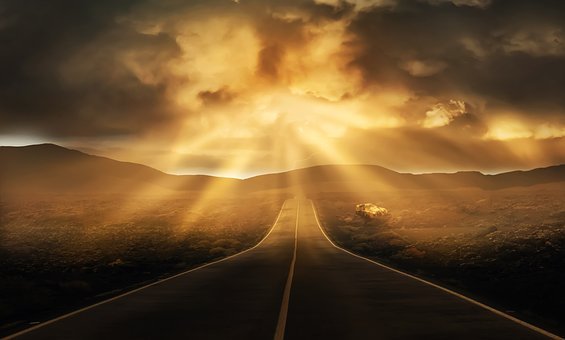 Archives: STEEMNEWS, Guest editorial, June 23. 2079.
EMPIRES OF THE SOUL
I address this editorial to those who witnessed the Fall of Empires. I include myself among you, for I too, was there. I, like you, endured the chaos of Transition from one age to another. And I, like you, am deeply grateful to have survived, to have been able to lend my soul to the efforts of creating a New Era, a new reality for humanity.
Who among us can view the picture above without weeping? The joy and gratitude we felt when the sun came out after four years of Global Winter cannot be rivaled by any other human experience in history. Life, warmth, growing seasons, blooms and wild bees. My favorite: swimming in the ocean once again. We all have our lists of treasured moments from those first years don't we? And I suspect there is not one among us who will pass from this life in bitterness or sorrow, for how could we, having come from darkness into light as we did?
From Darkness into Light. The price was dear, nearly unbearably so as we witnessed the near total demise of humanity. In fact there were days, months, years even, when we thought there was no hope. But we few survived. The birthing we experienced was not just a physical reality of the clouds parting and the Sun once again gracing us with life. There was a transformation of the human soul from Darkness into Light, from ignorance into awareness, from a paradigm of lust for power and possessions, and domination to one of cooperative abundance and loving-kindness. We've experienced a 5,000 year leap in awareness and consciousness. No more wars, no more poverty, no more fear of each other. We were utterly changed, the darkness within us was burnt away by the crises in extremis.
May I be your voice in this brief missive? May I speak for you? What is it that we are most grateful for? We are grateful for the change in our hearts, for the awareness in our expanded consciousness. We now exult in an unveiling of soul, we are as the blind suddenly being gifted with sight. We are thrilled with the gift of knowing we are One with the Living Cosmos. We have had the blinders lifted from our eyes and we know who we are, individual expressions of The All. We have been given the power to create our visions. Health, abundance, peace, knowledge, deep bondings of love, a sense of wonder and awe with Nature. We have risen in consciousness to realms of love and light we could not imagine before the Fall.
This then is what I am most grateful for: awareness of who I truly am, awareness that you an I are One. I am grateful for the power to create on a deeper level than anything heretofore imagined. True power come from an understanding of the Nature of the Cosmos we are part of.
Many blessings upon each of you and may you live in peace and love.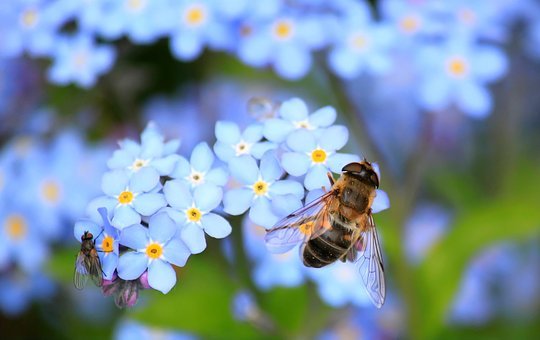 Indeed, this editorial may one day be written. Who, among us, can foretell the path to Transition? Perhaps it will not be a birthing from a four year Global Winter, but there will be a birthing, a gestation, a travail leading to a New Era. You and I, here on Steemit, are helping to usher in that New Age. This all can only occur from the paradigm of higher consciousness. There is no other way.
If the world is to change, let it begin with me. I'm certain you share this vision. Our lives, right now, must have a greater meaning and purpose than just living the same old tired story of human woe. If you listen carefully, you can hear a call, a call to create a new reality. Let it be so.
This is my awareness.
Many blessings, Mister Mercury