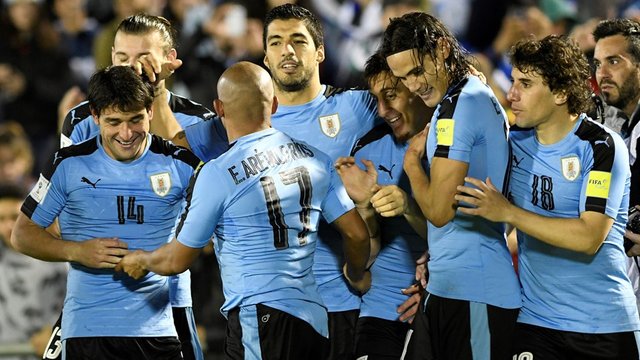 Uruguay's football team trained without their best goal scorer, Edinson Cavani, whose appearance in the quarter-finals of the World Cup against France is uncertain about the injury of the left-hand blade.
Uruguay's football federation announced yesterday that Cavani had injured the leaf but had not broken muscle fibers and did not say whether the 31-year-old striker will be on the team on Friday for a game against France.
The announcement then stated that Cavani had pains, to work under a special regime and to go to rehabilitation.
"We all hope that he will recover as soon as possible, since Eddie showed how important he is to our team." Uruguayan national Luis Suares said.
So far, Cavani have scored three goals in the Mundial in Russia, two of them in winning against Portugal (2: 1) in the eighth finals. He got injured in the 74th minute of the game and with the help of Cristiano Ronaldo left the court.
What do you think about this ?
Do you think that Uruguay would be better of without Cavani or that the game against France is lost without him ?