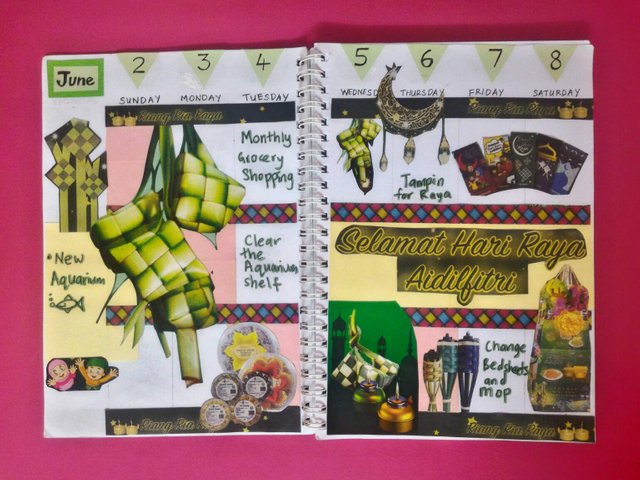 Hello dear Steemians! Planning and decorating my planner is one of the things I enjoy doing. So I thought of doing one for the festive season of Hari Raya Aidilfitri (Eid al-Fitr). I wanted to do this way earlier but I fell sick ever since I came back after attending Raya open houses. I guess I caught flu from my brother as he was sick too. What aggravated my symptoms further was my greed on Hari Raya as it was like my cheat day where I drank many iced drinks and ate whatever I could get my hands on. I am better today so I am beginning to post again =)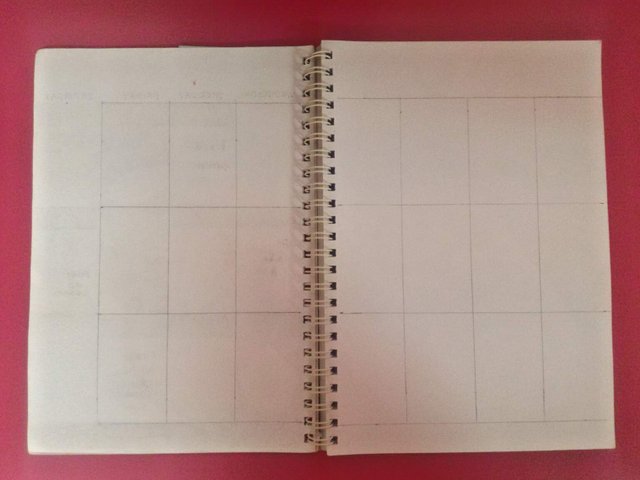 Aherm, I don't have a real planner. So, I created my own. I drew some boxes like The Classic Happy Planner.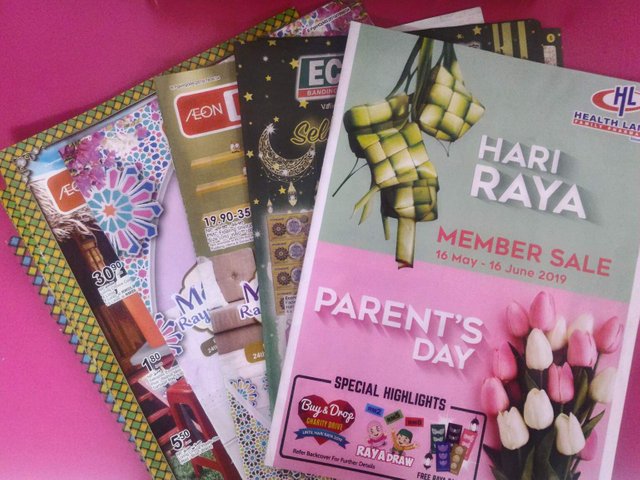 I collected some catalogues with the Hari Raya theme and decided to put them to good use :D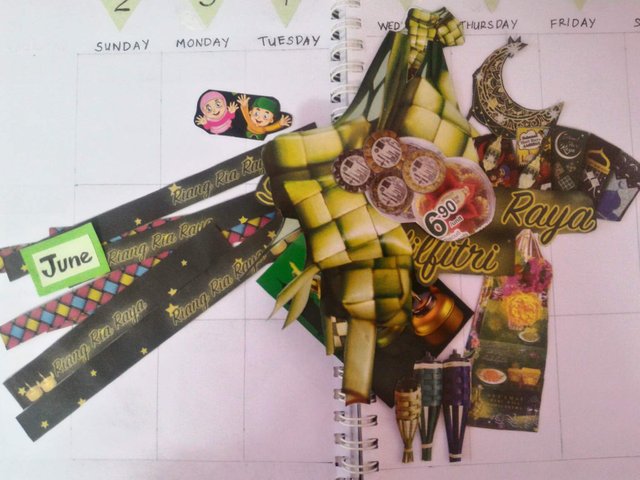 These are all of the cutouts I made out of the catalogues, except the word 'June' on top left. I wrote that on my own.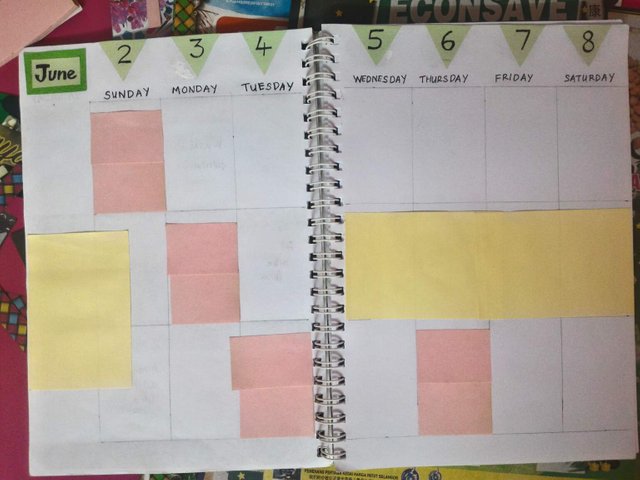 First of all, I 'planned my planner' and after I was sure on how I was going to decorate it, I used some coloured sticky notes to cover some of the boxes so that it wont look plain and boring. I also pasted the month and dates for the week.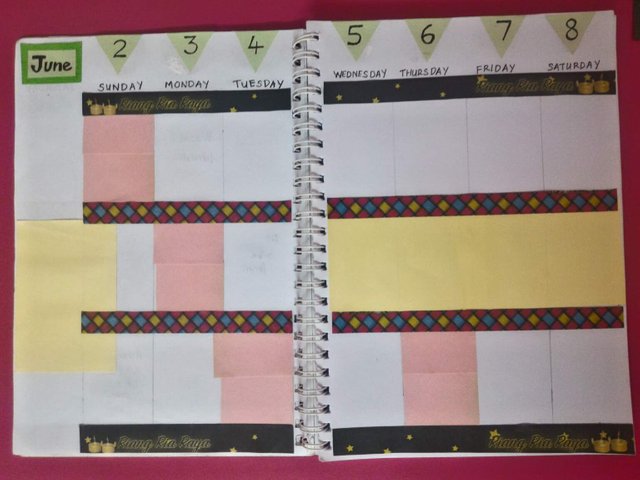 I pasted some horizontal borders first. I didn't have Hari Raya themed washi tapes so I cut some edges off the catalogues and made my own.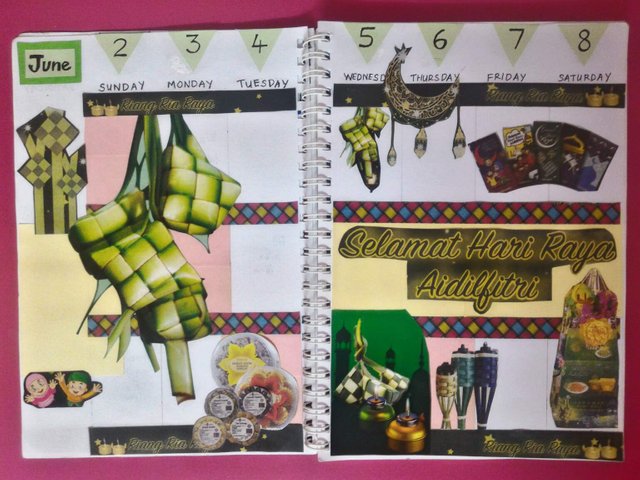 I pasted the images I cut earlier and finished my decoration. Now my planner is ready to be filled.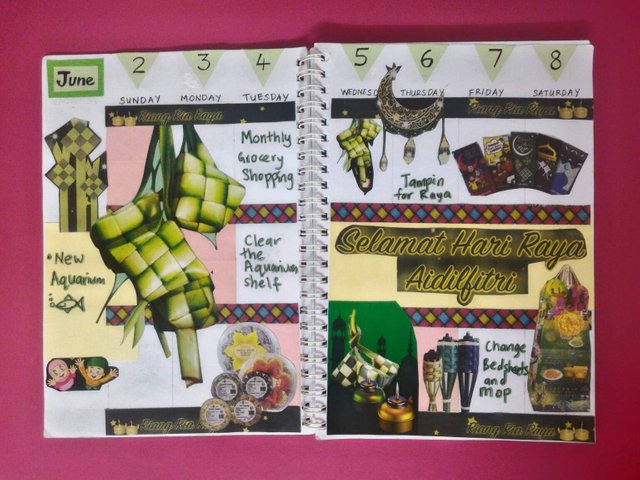 I filled it with the tasks done and to be done in the Hari Raya week. I miss scrapbooking in school so much. Decorating my planner allows me to have an excuse to scrapbook again! Thank you for checking out my post and have a great day ahead =)
Posted using Partiko Android