If you're planning to go to this year's Rainforest World Music Festival or RWMF 2018 and this is your first time, I have some tips and advice for you to make your trip much easier. For those who have been to this festival, they know what to to do and what to expect, so this is purely useful for first timer. I will try to give as much tips and advice as possible and as accurate as it can be for your benefits. Just note that all those tips and advice is not the most definitive ones. We'll try to cover the best and the most important ones.
Just to recap, RWMF 2018 will be held from 13th to 15th July 2018 at Sarawak Cultural Village, Damai, Santubong, Sarawak. This year it will be the 21st installment of the festival. Sarawak is a state in Malaysia and located at the island of Borneo. The capital city of Sarawak is called Kuching and it is abour 1 hour and 40 minutes flight from Kuala Lumpur.

Image source
I. Book your accommodation very early, the earliest possible. If you're already have all your flights booked and your journey planned, book your accommodation now. This is because during the festival time, all the accommodations near the festival venue will be sold out and fully booked for sure. If those accommodations are fully booked, your next option is to book your accommodation at Kuching city which will also on high demand during the festival weekends. Again, book early. Also, to get cheap ticket price, you need to buy it now until 30th April 2018 for the early bird sales period.
II. Plan your transport well. You can choose a few ways to go to the festival venue, the Sarawak Cultural Village. The venue is about 45 minutes to 1 hour from Kuching International Airport, depending on the traffic. Last year, Grab is one of the official transport partner for the festival and they might be their partner again this year. So download Grab app from the app store or play store and set your account up. Uber is not available anymore here as they've sold their business in SEA to Grab. There will be also a shuttle bus service provided from Kuching city to the event venue everyday during the festival. No information on that yet but I'll put an update once it is available. This shuttle bus is not free by the way, you need to buy your bus ticket at the ticket counters at the pick up points. You can also use taxi from Kuching city to the venue but it can be quite expensive. For a trip back from the festival to Kuching city, there might be no taxi available at the festival area so you might have to use shuttle bus.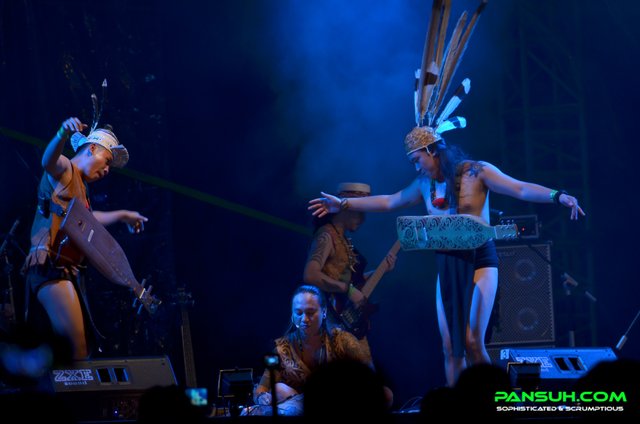 III. If you plan to rent a car or driving one of your own and you're not staying at the hotel and resort inside the festival compounds, you cannot bring your car in. You have to park the car outside and it is quite far from the venue. There will be a shuttle van provided to pick you up from the entrance (where you will have to park your car) to the venue. Parking will be very limited and the safety of your car will not be guaranteed. If you bring your car into the festival area without permission, your car will be towed to the outside and you might get summon.
IV. The queue at the entrance gate of the festival venue will be very long, you need to be there very early especially for the main concert in the evening. Normally it will be better if you go to the venue during the day and stay until the evening for the main concert. The queue during the day is not as bad as the queue during the evening so it's easier for you to go in.
V. There will be a full security check at the entrance to the festival venue. They will check your bags and do body search. So make sure you didn't bring anything that is prohibited. You might be denied entry if do so or the item might be confiscated. Outside food and drinks is not allowed to bring into the festival venue. Animals, drugs, weapons and dangerous items are also prohibited. If you have prescribed medications, you might want to bring the letter from your doctor as a proof.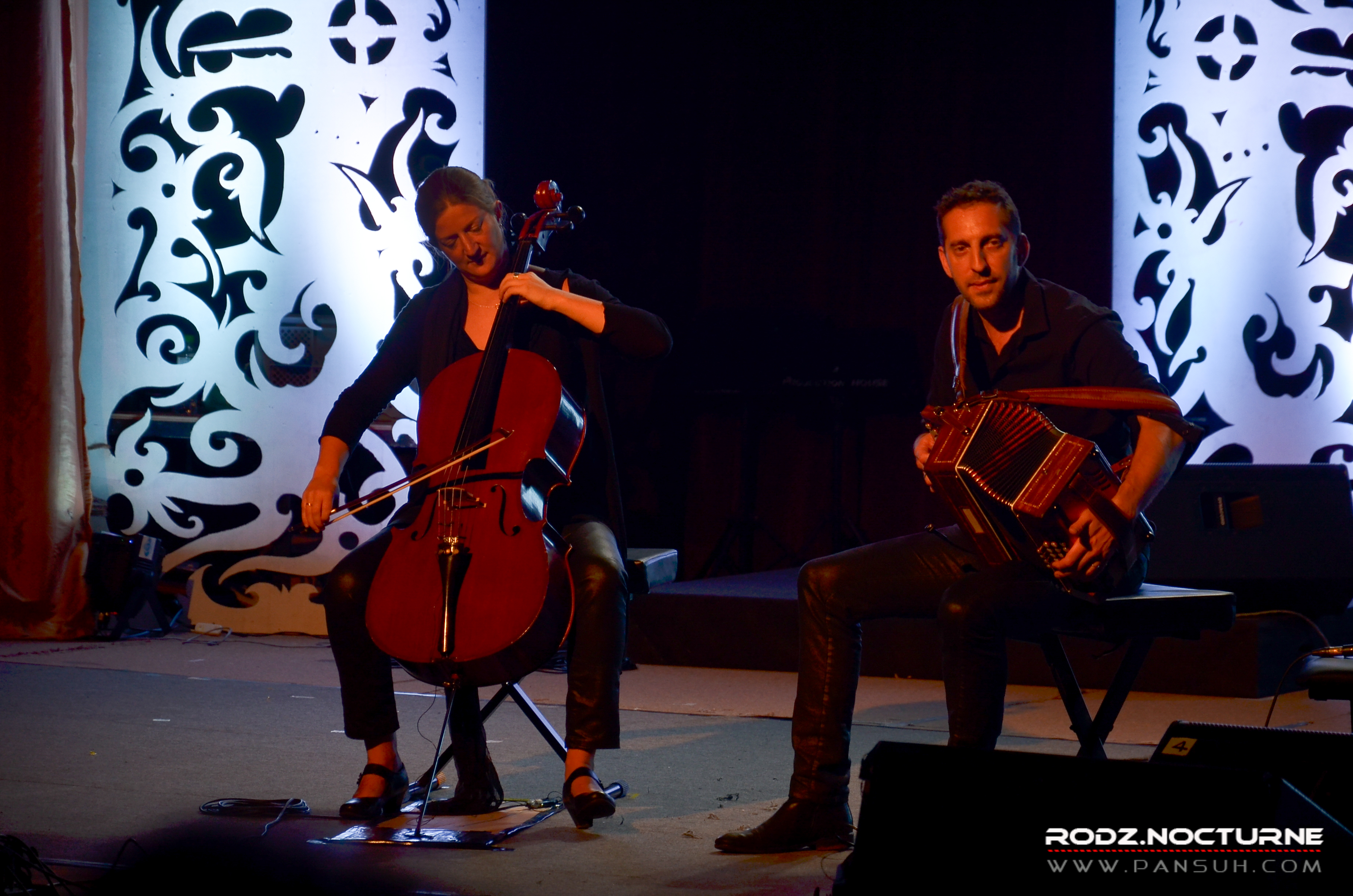 VI. Wear comfortable clothes that is suitable for hot weather. If you're thinking of summer style kind of attire, you're right, just don't wear bikini because there's no beach at the festival venue. You might want to bring an extra clothes as well. Bring raincoat or poncho because from my experience of going to the festival 10 times before, it will always rain on the second day during the evening. Unless of course if you don't mind getting wet, which is also a fun part of the festival.
VII. Use waterproof bag! This is very important to keep your valuables like phones, camera and wallet safe and dry. Like I said, it might rain during the festival. I've seen some people cry because their phones and cameras were wet and damaged. If you don't have one and don't want to buy the waterproof bag, use kitchen zipper bag to put your valuables. It's not that reliable but that's a must if you want to keep your belongings dry. I really recommend waterproof bag by the way.
VIII. Don't wear shoe if you can, wear flip flop or slippers or that shoes like Crocs'. Buy an extra flip flop just in case. I don't mean to say that it is wrong to wear shoe but using shoe will not be convenient during rainy days especially at the main concert area. It will be very muddy during the rain. Plus, you might damaged your expensive Adidas NMD R1 during the concert. Wearing slippers or flip flop is not compulsory, if you really need to wear shoe and comfortable with it then by all means, just wear it. Just don't wear high heels to the festival, you'll regret it for sure. You will mostly walk on wooden planks, grass and soil during the festival.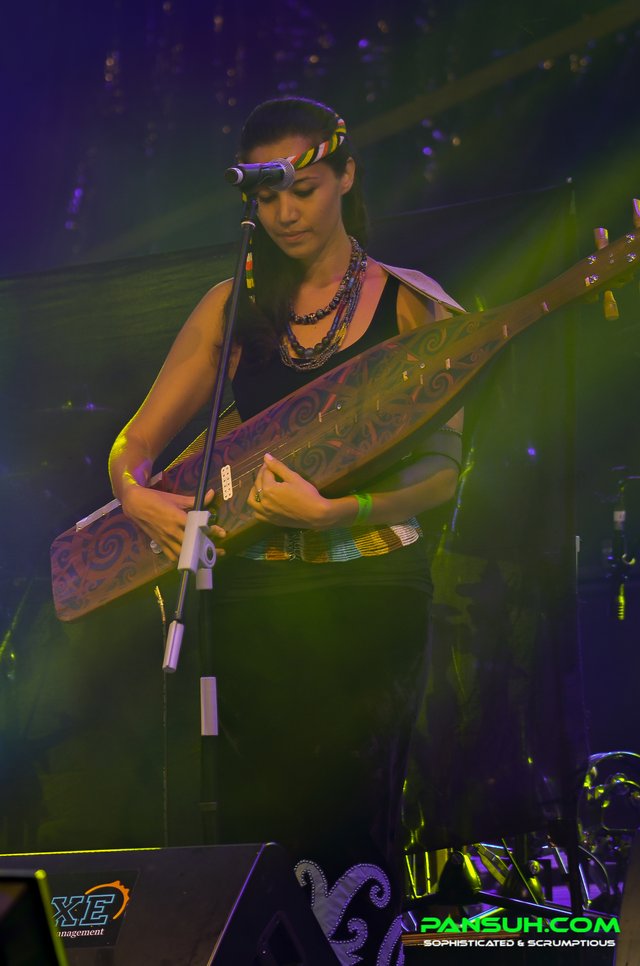 IX. Don't bring your baby or your infants or small children. The venue and the weather is mostly and most of the time is not suitable for them, it can be erratic at times. There will be a lot of people and the place can be very crowded especially at the concert area during the main concert. There's also not much place to take cover during rain as well and the main concert site is an open area with no cover at all.
X. Bring enough cash to the venue because there's no ATM provided in the area. I hope that this year there will be one at the festival area or venue. You need money mainly to buy food and drink and maybe for emergency purpose as well. You might also want to buy the souvenirs such as the official t-shirt and other items.
Rainforest World Music Festival 2018 promotional video.
XI. If you're a foreigner, change your foreign money to Ringgit Malaysia (MYR) at Kuching City if you haven't do so. There are some money changers in the city center and you can easily find them using Waze or Google Map. There's no money changer available at the festival area and credit card is not accepted by vendors. Make sure you change enough Ringgit Malaysia notes especially if you're staying at the accommodations near or at the festival sites. I can't recommend how much but RM500 to RM1000 per person should be enough for the whole weekend. From my experience, I spent more than RM500 everytime I went to that festival. I bought mostly foods and drinks.
XII. You can bring your own portable chair or mats because you might want to have some picnic at the festival area. They can be useful for many reasons during the festival and there are limited places to sit. Most of the time you will need to sit on the grass.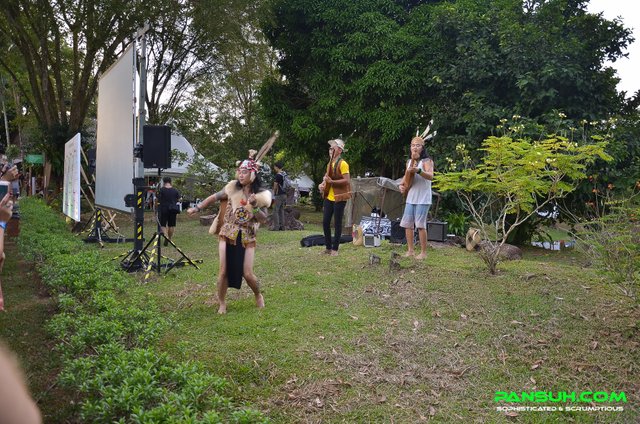 XIII. Keep all your belonging very very safe, like your phones, wallet, money, camera, passport and other valuables all the time. All the years (that's 10 years so far) that I have been to this festival, I never heard of any cases of theft and pickpocket but it's better to be cautious, aware and prepared.
XIV. Some people asked me if they can bring drone and do aerial video shooting at the festival venue during the festival. I'm not sure about this, but last year, I was allowed to bring my drone in but was stopped and prevented by the security inside the venue from flying it or taking any video with it. I'll try to figure this one out and will post an update about it.
XV. Bring powerbank to keep your phone alive because you might be at the festival area the whole day. Also you might want to bring extra battery for your camera. There will be no charging station provided in the venue. We really hope that this year they will provide one but they might charge to use it probably.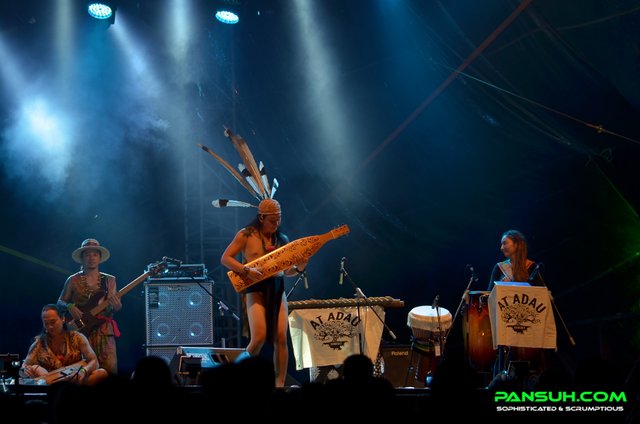 XVI. Get yourself some sunscreen lotion because the weather can be very sunny, hot, humid and dry during the day. Some people told me that they prefer the one with moisturizing effect to keep their skin protected better from the dry weather. Don't ask me what SPF is enough though, I'll say the highest one which I don't know what value... LOL! I normally bring the spray type, easier to apply and re-apply throughout the day.
XVII. If you're easily annoyed by insect like mosquito or have an allergy of any kind of insect, get some insect repellent as well. The festival venue is surrounded by jungle and the setup is as if you're in the rainforest so insect repellent might be handy.
XVIII. Bring wet wipes and dry tissues for extra hygiene, especially if you're planning to stay the whole day at the venue. I'm not sure if you can bring any liquid hand sanitizer but it might not be any problem maybe. I recommend that you also bring some small towels or get the disposable ones, it might be useful for a thing or two while you're at the festival.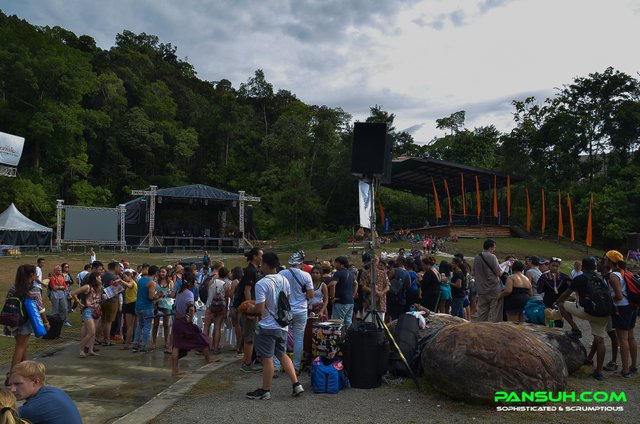 This is the site for the main concert in the evening. As you can see, it's an open area and it will be muddy if it's raining. That roofted place is for VIP and sponsors.
XIX. Drink plenty of water and stay hydrated during the festival. This is important to keep yourself healthy for the whole duration of the festival. Being dehydrated can be disastrous. Although there will be a medical team on standby, the hospital or clinic is quite far away from the venue. You can get drinks from the vendor and they have many stalls placed in different spots in the festival venue. You can find them easily. Also get yourself enough food throughout the day to keep your energy level at optimum. Since you cannot bring outside food in, you might not be able to bring powerbar or energy gel as well.
XX. Lastly be careful of those trying to sell the festival tickets to you online or offline, they might be selling fake ones at higher price. Also, be careful of those trying to offer you a ride service to and/or from the festival venue apart from Grab, taxi, official shuttle bus and shuttle vans. Try to use only official or valid or legal transportation. It's not worth it if anything bad happen, isn't it?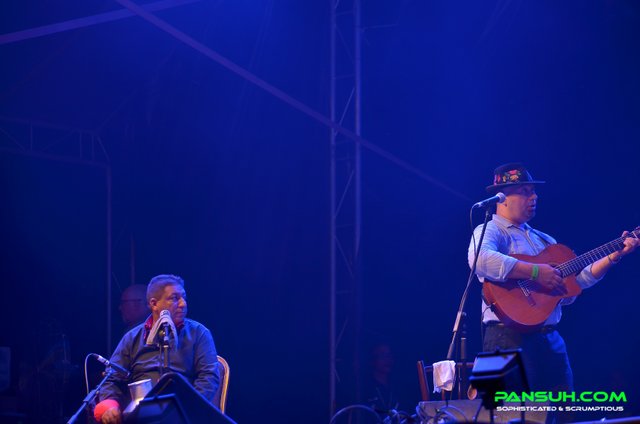 Those are the things that I have for now based on my experiences and questions asked by some people who are planning to go for this year's RWMF. If I have any more tips and advice, I will update it here as we go on towards the Rainforest World Music Festival 2018. I hope that those tips and advice will be useful for those who will be attending the festival for the first time. Also maybe beneficial for those who have been there once or twice many years ago and planning to go again for this year's festival. If you have any question, you can post it in the comment section of this post and I will try to answer it the best and the soonest I can.
Just in case you're still not sure about what this RWMF is about, you can read my posts that I wrote about RWMF 2017 below:
https://steemit.com/mypictureday/@rodznocturne/rainforest-world-music-festival-2017-kuching-sarawak-borneo
You can also read the articles that I wrote at my blog at pansuh.com. I wrote it more detail there.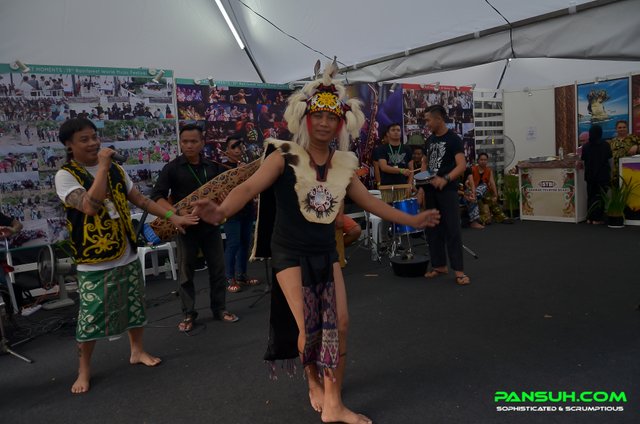 If you're wondering on how you can get the ticket for RWMF 2018, you can read my post here: https://steemit.com/teammalaysia/@rodznocturne/rainforest-world-music-festival-2018-ticket-on-sale-now.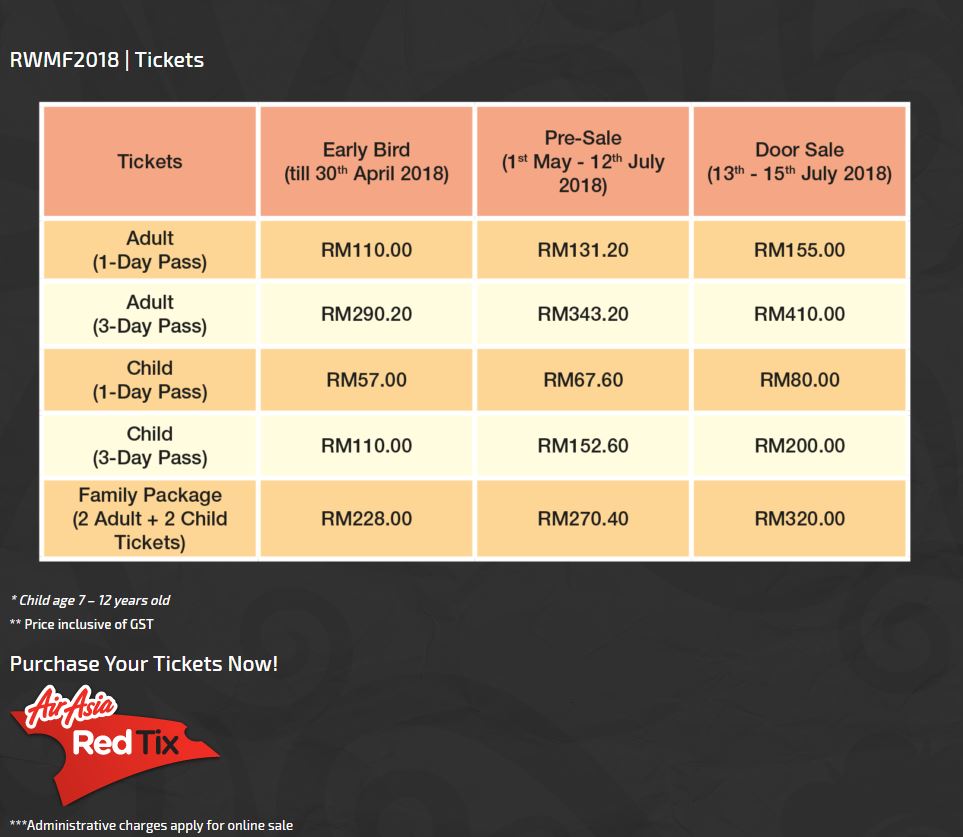 Image source
For more information and updates on the festival, go to their website at rwmf.net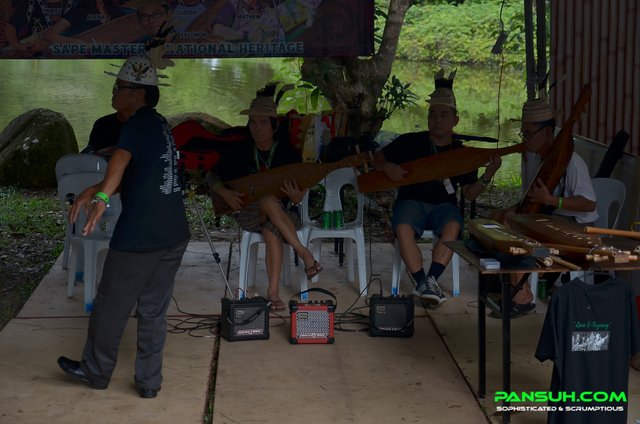 This is Mathew Ngau. He is the living National Heritage of Sarawak and he is the master of Sape. If this year they open their booth again, you might be able to learn about sape or learn to play it from him. You can even order/buy Sape from them as well.