It's real. I was trying my best to keep calm but I can't. I did dozens of presentations since the years studying pre-university courses, but none of them went like this. I'm sure everyone was looking at me, wondering "what is this guy doing" when the presentation is ongoing, but I can't help it. Crazy stuff. And, it might also be the only presentation that I won't mind doing again despite all this nonsense and whatever that makes it an unforgetable experience.
Really, crazy stuff.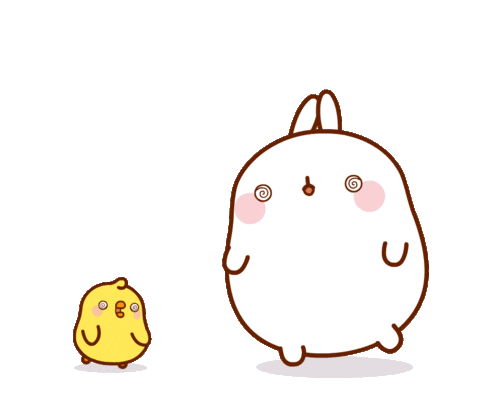 Sticker by Molang.Official on GIPHY.
And, here's the context you guys have been waiting for.
In this semester, I took a general elective course named "Social Media and Digital Communities". Quite an interesting course, teaching things about social media and uses of these social media platforms in the business context, such as using them as an advertising platform and feedback tool. The assignments are pretty special as well, like this one that requires us to choose a theme and topic, create a video on it, upload it on some video sharing site and use various social media platforms to share the video around. Sounds pretty fun?
After brainstorming around for a day or two, my group decided to go for a branding commercial video after getting inspired by some other funny commercial videos on YouTube. The task is simple for us - design a fictional product, create an advertisement for it, present the thing in front of the class and get the marks. Without any hesitation, we proceeded with the plan. It's a very low budget film that took us less than RM15 (less than 4 USD) to get all the required props (and we get to keep them later). The video shooting was done within 4 hours. Our main editing tool for this film is the ancient but good Windows Movie Maker, and required artworks are done in Microsoft Paint. Sure, we did used Adobe Premiere Pro for the subtitles and audio syncing, but this doesn't change the fact that it's truly a low budget product. Heck, we didn't even bother to have someone responsible for voiceovers and used a free TTS engine instead. Technology abuse by students studying technology, and I'm not really against that in this case 😛
The TTS engine has better English pronunciation than everyone of us so of course we're not doing the job ourselves, lol.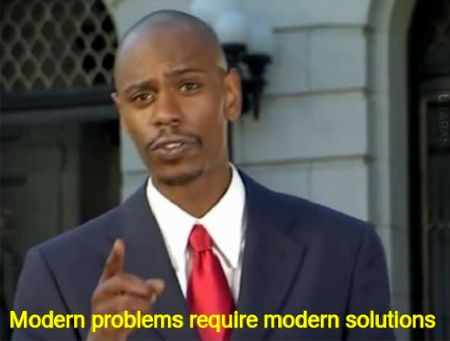 Meme template from Meming Wiki
Things actually went pretty smooth on the presentation day. The HDMI and audio cables didn't jerk on us, PowerPoint didn't hate us and everything went as they should. I was having a great time talking about how we got the idea for the product and the concept of the video as well as strategies used to catch the attention of our target audience (which is of course, the students and lecturers in the classroom). In fact, I love doing presentations as long as the topic or content I'm delivering is well understood by me and this is one of them. How I hope that I can talk over the time limit. After a while, everyone in my group presented their parts and it's time to show our video.
Then...here comes the problem.
I guess we accidentally made it too cartoon-ish and hilarious.
I'm legit trying to hold my laugh in front of the class as the video is playing. I know, I'm in the video and I have watched it more than once, but it still tickles my laughing bone every time some scene comes. I'm just bad at hiding emotions and I believe that everyone in front knows that I was trying real hard to not laugh. Some wise mind once said that in order to be a good joke teller, you can't laugh at your own joke before your audience does. I guess I can never be someone like that then!
Here's the video in question. Face reveal, but I'm not going to tell you who I am, at least for now.
The video is planned with school life and Malaysians in mind (broken English is used on purpose because that's how most of us speak our everyday English here, correct grammar is reserved for exams 😛), so it might or might not be relatable to you but I hope that you'll enjoy it. If you happen to like the thing (which of course I hope you did), go to the video page here and drop us a like, it will help with our marks!
But seriously, I will definitely want to hold my laugh in front of the class again. What an experience.
See you next time!
--Lilacse
---