This is my worst morning... All my girls followed daddy to the park... I was at home cleaning up for next week Chinese New Year. Daddy came back an hour later. The first sentence he said was I think our girl had broken her arm... 😭😭😭😱😱😱
I totally panicked! Even until now... I am still in shock. I am in the children ward with my girl. Waiting for her surgery... I couldn't show her that I am very afraid and in shock. Seeing her in pain made me couldn't think properly.
Doctor in the emergency x-rayed her. So confirm the bone is broken and dislocated. I could even feel the pain and I have no idea how her tiny little body can take the pain. ❤️❤️❤️
Hopefully the surgery later will be smooth and she will recover and be back to herself as soon as possible.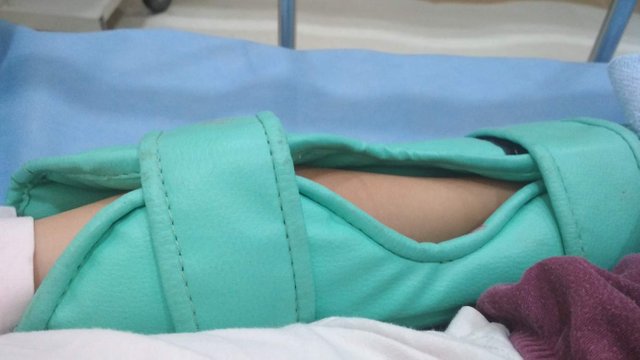 实在是漫长的一天。心里的煎熬难受真不知该怎么说。二女儿跟着爸爸和姐姐还有妹妹到公园去。回来爸爸的第一句话是说女儿好像跌断手了。我的妈呀!我简直就傻了。开什么玩笑。出门前不是好好的吗?
慌!乱!脑子空白!心跳加速。快快换衣马上和老公带着二女儿到医院去。折腾了一早。现在已是下午三点半了。在等着手术的到来。手骨折移位了。我真的不知该如何安慰女儿。告诉我痛。我只能说我知道。妈咪知道你很痛。妈咪除了陪着你牵着你的手,什么都帮不上忙。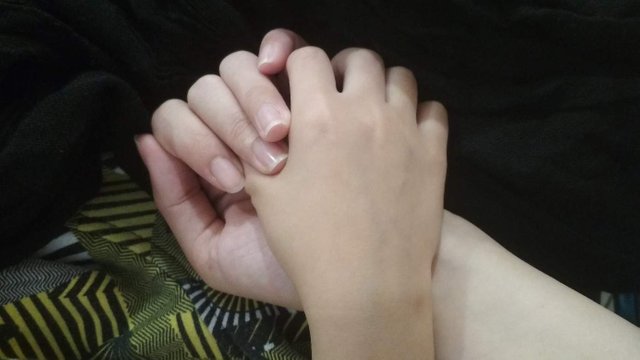 觉得女儿好坚强哦。骨都断了,哪里会不痛,她没有哭得稀里哗啦的。只是偶尔泣一泣。我真的只能一直在她身边陪着。希望她能快快动完手术,把骨头移回对的位置,不再痛了。❤️❤️❤️


Get To Know Me
10 Random Things About Me
Download Partiko Android here
Download Partiko iOS here
Check out @Partiko website here
Posted using Partiko Android