DSES News: Learning from Mistakes: Expectations and Reality
Hello Steemians!
First of all, it has been indeed a crazy 72 hours!
If you have seen our previous post, we were mentioning about a raffle contest to not only promote BBS (Blockchain Borneo Summit) 2018 but to hype up the excitement for #teammalaysia 's very first t-shirt with its own branding via our raffle contest.
It started almost a year ago when @denion won the t-shirt design contest that was upon majority's choice; but only in August this year we finally started hunting for the right supplier.
Unfortunately with the colour we had, which complies a unique teal colour for the collar and the sleeves, many manufacturers were not budging unless we had at least 80 orders.
So, out we went with a full enthusiastic heart hoping that TM family would have been excited to finally have one.
Yet due to the recent economy and crypto market bearing and STEEM went down thus many have decided to HODL. And getting 80 orders was just not feasible with a fully customised t-shirt
When compromise went worse
Never mess with a design. When a design was previously voted in favour and if we ever change the palette of the design, it will just not work.
This was also one of our observations when we tried to compromise a supplier with a certain shade of our tee and it was just not received well.
Never; ever; compromise a situation for an easy way out. It not only applies to operations, but it should be applied through life.
In a decentralised community, every vote still counts
And so, we were back to square one; no supplier, no colour palette, and half of the community feeling disappointed with the compromised design.
We decided to have a council of the elders, first make the right decision to twist the design a little so that it is acceptable. Of course, as the design of the #teammalaysia t-shirt was a majority vote by one designer, we sought for the designer's view and then discuss for an ultimate solution.
At the same time, (I personally prayed) we looked for more alternatives.
Many middlemen still tried to hike up the price that we could not afford with such a small volume of orders; but by the grace of God (my personal point of view) on Wednesday, one supplier (straight from the printing factory list) with the sweetest and most patient professional manner offered a really good solution that we could not pass!
At this time, we would probably agree to – Hail Google!
While compromise cannot be yield, accommodation should be practiced.
While we happily negotiated the price and everyone started feeling excited again with a new t-shirt choice (from collar to round neck), one of our dearest member from the Sabah region was unable to take on round neck due to unique medical conditions.
We could not compromise the entire design for just 1 person; but we made a special deal with the supplier for 1 special case, because new orders were pouring in!
And this is where the miracle sets in; the supplier, with just a tiny extra fee, decided to say yes to 1 special case and we were good for business!
Lesson to learn: Always ask with politeness, and always thank whoever who is helping you. You will never know, favour pours upon you. And, strike while the iron is hot!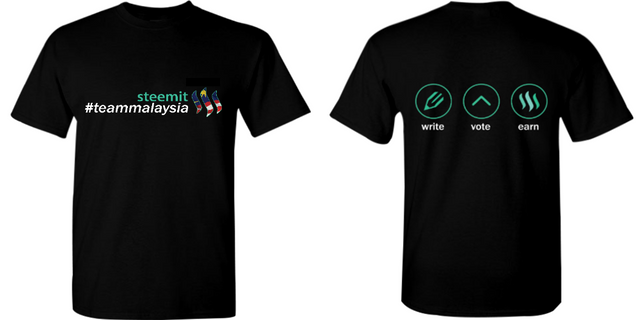 So right now, with the supplier happy (getting his first half cut of the deposit from me), members happy because some get to pay by STEEM and they are getting their very own customised t-shirt with an option to receive them right before #steemfest (especially for those who are representing #teammalaysia too) and we can only keep our fingers crossed that next week, we will get our new t-shirt samples out by next week.

Pay by STEEM has started!
All in all, faith in the community and the crypto, making full use of what the tool we have with us (the Internet), there are a lot of things can be done to make our lives better!
I am grateful that the whole community who were willing to team up and flow along this challenging 72 hours!
Especially the last hour's night market sale specialist @zord189 chipped in the effort, with @elizacheng quickly sourcing out from team CN Malaysia to get it all ordered on time.
One thing for sure that I have learned out of all this:
It's no use to feel frustrated or disappointed when the nasty hits the fan, you just got to act quickly and not wait for things to fall into place by itself. And there is no point being pissed off when things did not go as per expected, because you may be overly expecting; just avoid making the same mistake again is the best solution to go on in life.
Until then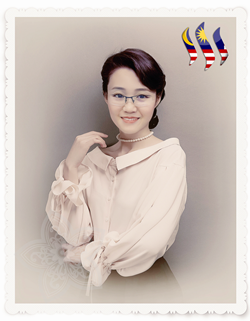 The one with the "rotan" (haha – tm insider joke); #dses initiative member.
A technology can come and go; but when a lifestyle is applied to it, it becomes a new revolution.