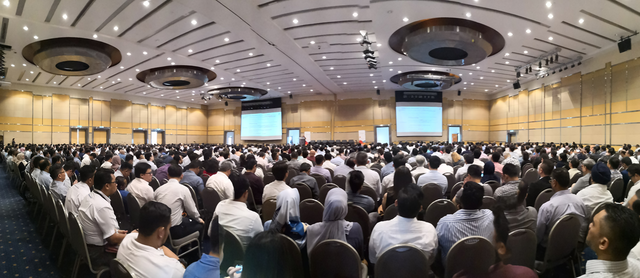 On 4th March 2019, in my estimate, over 1,000 people and 600+ companies attended the tender briefing for the Large Scale Solar (LSS3) bidding exercise called by the Energy Commission held in Putrajaya. Mind you, these companies each paid RM2,000 just to pick up the tender documents to study its contents prior to the event. Talk about sincerity!
To me, this turnout was a clear demonstration of interest and hope from the industry to secure bigger jobs. About RM 2 billion worth of solar power jobs were up for grabs and everybody was eager to know if they have a fighting chance to gain a fair share of the pie.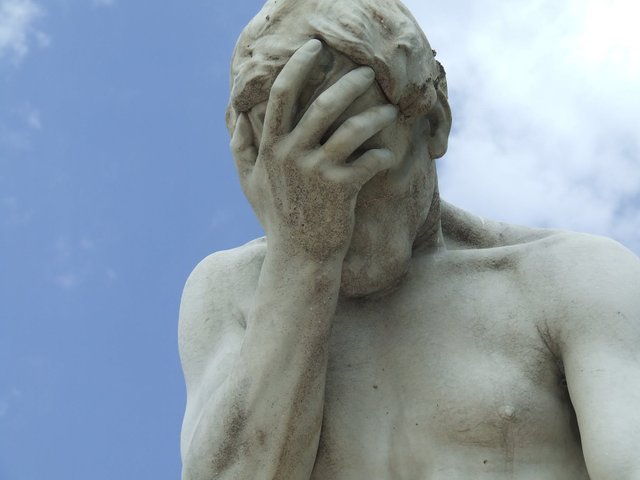 Unfortunately, it turns out not.
When asked how many companies does the commission hope to see walk away with projects from this exercise.
"It can be between 5 to 500 companies. I'm sorry but it is the governments' decision."
There might only be 5 companies going home with projects! 😨


The Petition
---
If you want change, you got to fight for it!
I felt the exercise had become a huge injustice to the 600+ companies in attendance. Whilst a few companies in the room definitely will win projects and help deliver renewable energy... it will not grow the industry.
So I started a petition that the commission should review and restructure the bidding exercise so that at least 100 companies could a chance to win jobs. My goal was to collect 200 signatures within 72 hours. If I can achieve this, I was resolved to appeal to the Minister of Energy directly. I believe this is NOT what she wants. The market has always been dominated by large players. I believe she wants to grow the industry. As I was not bidding for this exercise, I felt I was in a unique position to call for this petition.
I hardened my mindset to make things happen. Collecting electronic signatures where people can sign the petition on their smartphones is the way to go. I mustered every resource I could, pulled out every industry contact from my archive, searched every directory, set up a process that is easy and clear, and off I went to reach out to as many smaller solar companies to support our petition.
The Result
---
By evening the next day, I got an outcome I didn't expect.
I have made over 200 calls and whatsapp text messages.
I have received 58 supporters for the petition.
However, I got 142 rejections.
I realized the petition is failing.
This is what I learned.
A lot of people did feel unfair and dejected after attending the tender briefing.
However, they do not want the jobs even if the petition was successful.
Because the price of electricity the government is asking for is too low.
The starting bid price has been set at RM 0.32/kWh.
In other words, they are expecting lower.
Maybe RM 0.29/kWh by the end of the exercise.
It is a price only the biggest players can compete, deliver and still be profitable because they would have scale and easier financing.
The government had approved 500MW of quota under net metering since 2016 and the incentives had been improved effective 1 Jan 2019. The take up rate is only 3% as of October last year. Thus, in the government's point of view, this pond is where the smaller companies can operate to grow their business.
They feel the government would not change their stance because their objective is to get the lowest cost of electricity from the LSS3 bidding exercise.
Silver Linings
---
The outcome was not what I expected.
It is one the quickest failures I ever experienced.
As they say, if you're going to fail. Fail fast.
But:
I did get to reconnect with many people from the industry yesterday.
I got to listen to their different stories, feelings, fears, hopes and aspirations.
I got to listen to opposing views that grounded me with the situation on the field.
It reminds me of the core problem in the industry.
The real reason why jobs and renewable energy adoption is slow and sluggish is because the incentive just isn't attractive enough.
That is why I must make my project a success.
I want to end this post by thanking all the people who I have reached out to for your time and those who have supported and rejected the petition.
Let's continue to stay connected. Follow me. 😏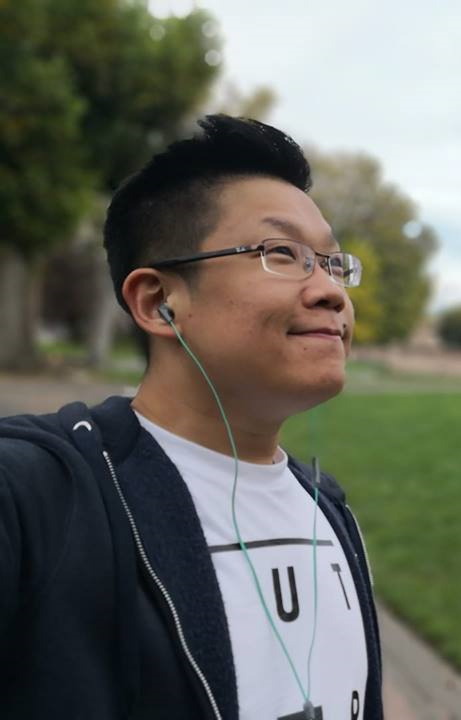 Hi, my name is Jason aka @buzz.lightyear. I envision a future where renewable energy is our main source of electricity in this lifetime; reducing the largest contributor of carbon emissions by 90% and bringing our global temperatures back to its natural balance.
I believe that this is no easy task but it is achievable with your support.
I am developing EMPOWER, the first cryptocurrency and open blockchain that incentivises producers and consumers who support renewable energy production. I'm looking for people who share this vision so that we can create a future where it just makes sense to go 100% renewable, visit your local store, buy some solar panels and generate energy for your own use and for others. Drop me a comment below to connect with me.