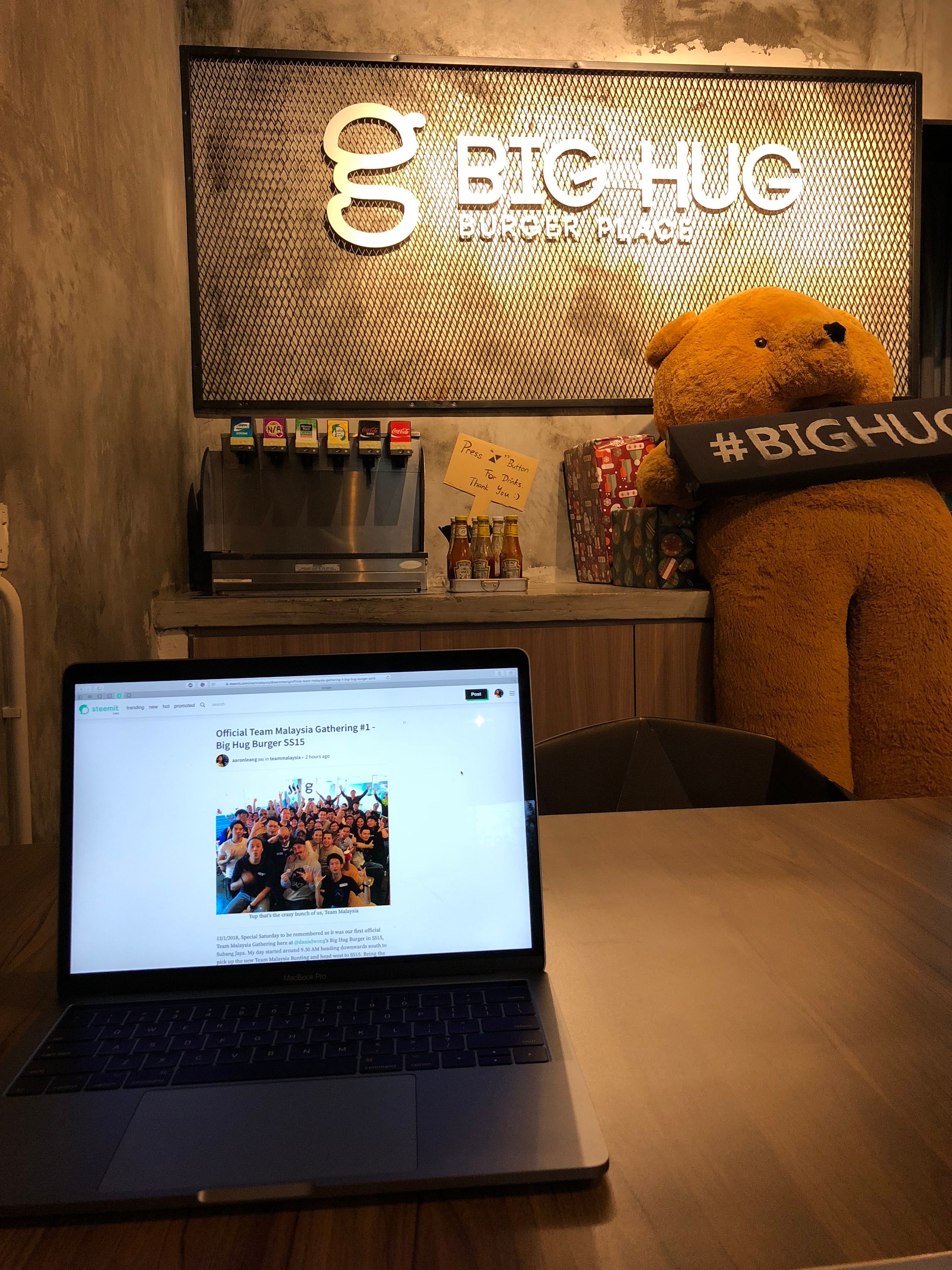 MONDAY! MONDAY! MONDAY! The only Monday which isn't that blue at all, and you asked why? That's because Big Hug Burger has started to accept STEEM as a payment for their Burger! Here's the announcement notice from my previous post just in case you missed.
Once the clock strikes 5.30 PM, I packed up my stuff and drive heading towards North to Setapak as it is the closest branch to my house. Fighting through the slow traffic jam around Jalan Pahang and Jalan Genting Kelang, it took me around 20 minutes to arrive Big Hug instead of 7 minutes drive.
Upon arrival, I was greeted by @danielwong and his wife @happycrazycon just outside the premise. He proceeds to show me the new menu that he has prepared for Steemians, there are a few burgers, pasta and finger foods up for selection which all come with free flow soft drinks and french fries/sausage. I've ordered the Mario Beef Burger extra Bacon with Sausage (2 STEEM), and proceed my payment.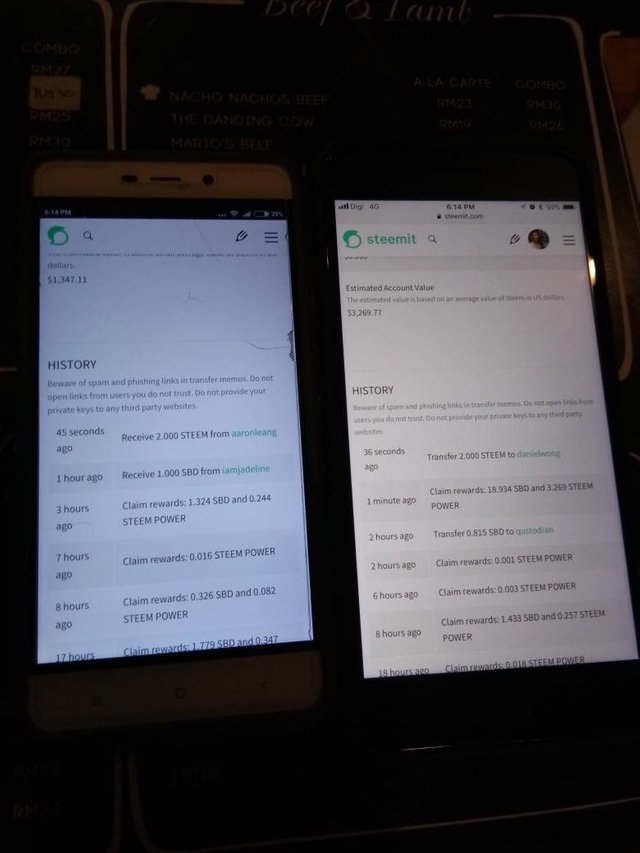 Burger paid with STEEM, credit to @happycrazycon

My Wallet History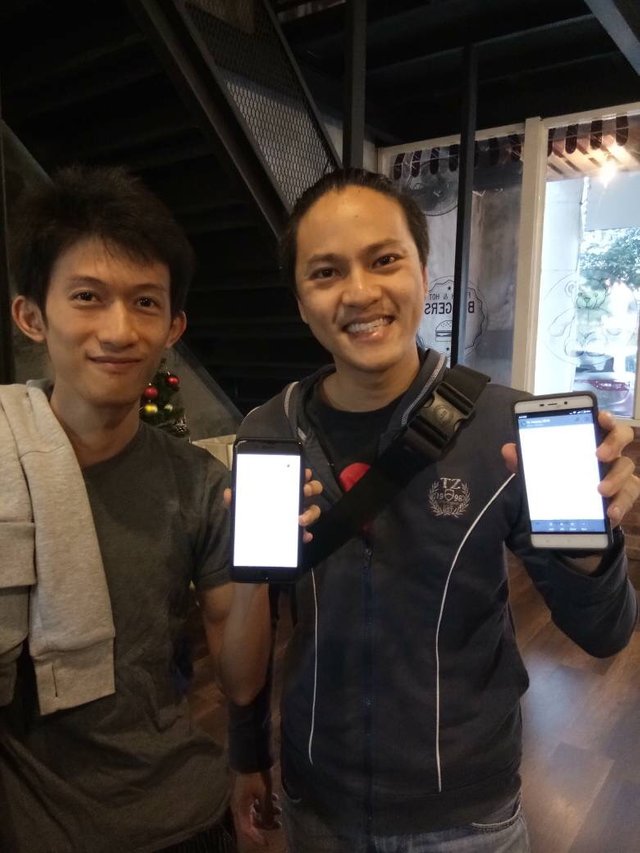 Me with @danielwong showing our transaction on the phone, credit to @happycrazycon
I'm officially becoming the First Customer paying STEEM for a Big Hug Burger, kudos to @danielwong for offering such payment for us, Steemians. Now, this will become one of my camping spots to do my work 😆 as a digital nomad, if you encounter me here, say "Hi" to me 😬. Definitely would love to meet other Steemians here and can become our TT (yumcha) place too.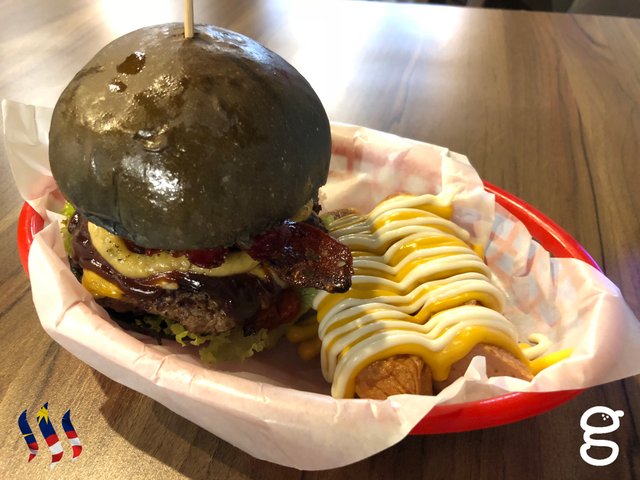 Big Hug Burger paid in STEEM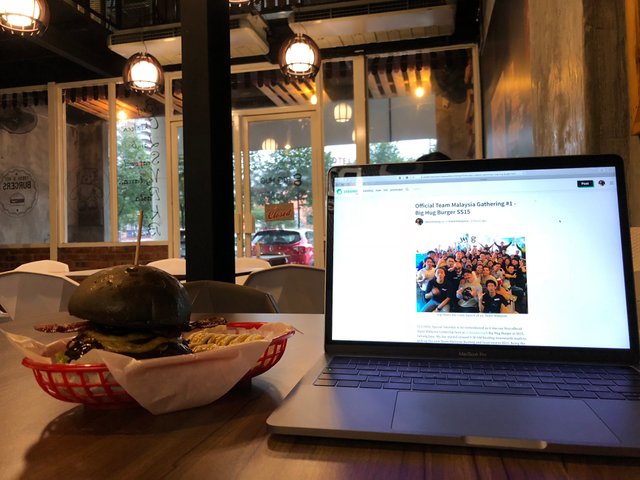 Time to Eat
If you are still sceptical about Steemit then you better think twice about it, I've proved to you using STEEM to get your very own first meal which is a lot easier now compare a few months ago which you need to convert your crypto into fiat (RM) before spending it.
Have a good Tuesday! As I'm busy packing my stuff for tomorrow 🙈 Stay tuned!
---
Just in case you asked, Big Hug Burger operated in 2 location which is PV 128, Setapak and Subang Square, SS15.
---
Interested to join in the Steemwagon?
Click here to sign up an account for free,
Start earning yourself some STEEM
Thanks for reading, remember to upvote and follow me 😁,
Join the Team Malaysia FB Group & Discord Channel