Not sure if I'm the only person in the world that loves building IKEA furniture, but I do. It's like a big adult puzzle with tools. And I've always loved puzzles and tools so this is great.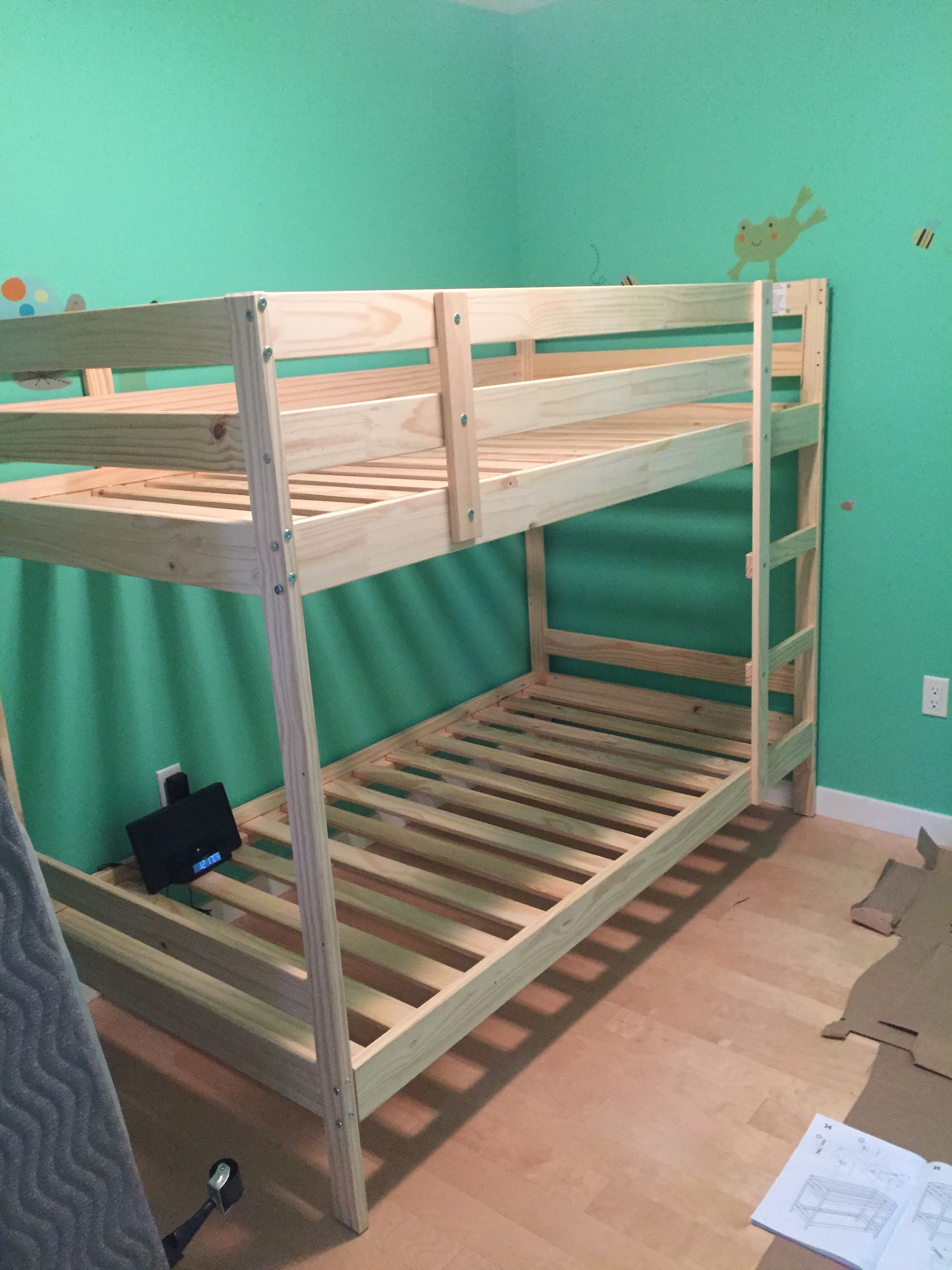 Anyways we don't have a massive house so our plan is to bunk our kids together in a room, to free up one room for more kids hopefully. This left me with the task of building this bed. Not sure what happened to my wife, but she somehow slipped away and left it all to me.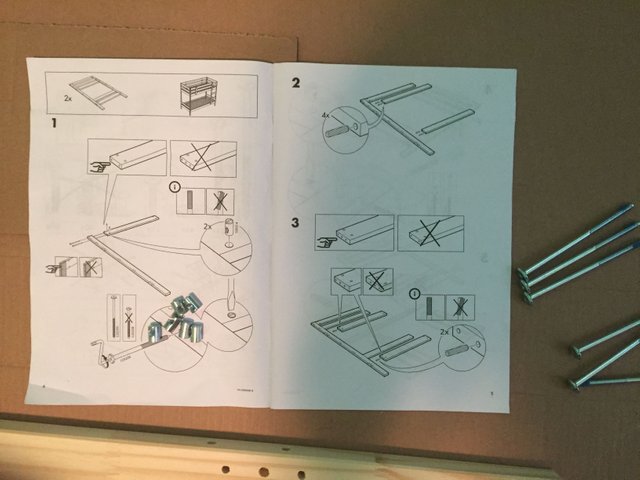 The instructions are always just photos and you really need to pay attention since many of the pieces will fit multiple ways. I assume the lack of words makes it so they only need to print one set of instructions of the whole world, which leads me to ask all my international friends if IKEA is in fact worldwide of just in North America.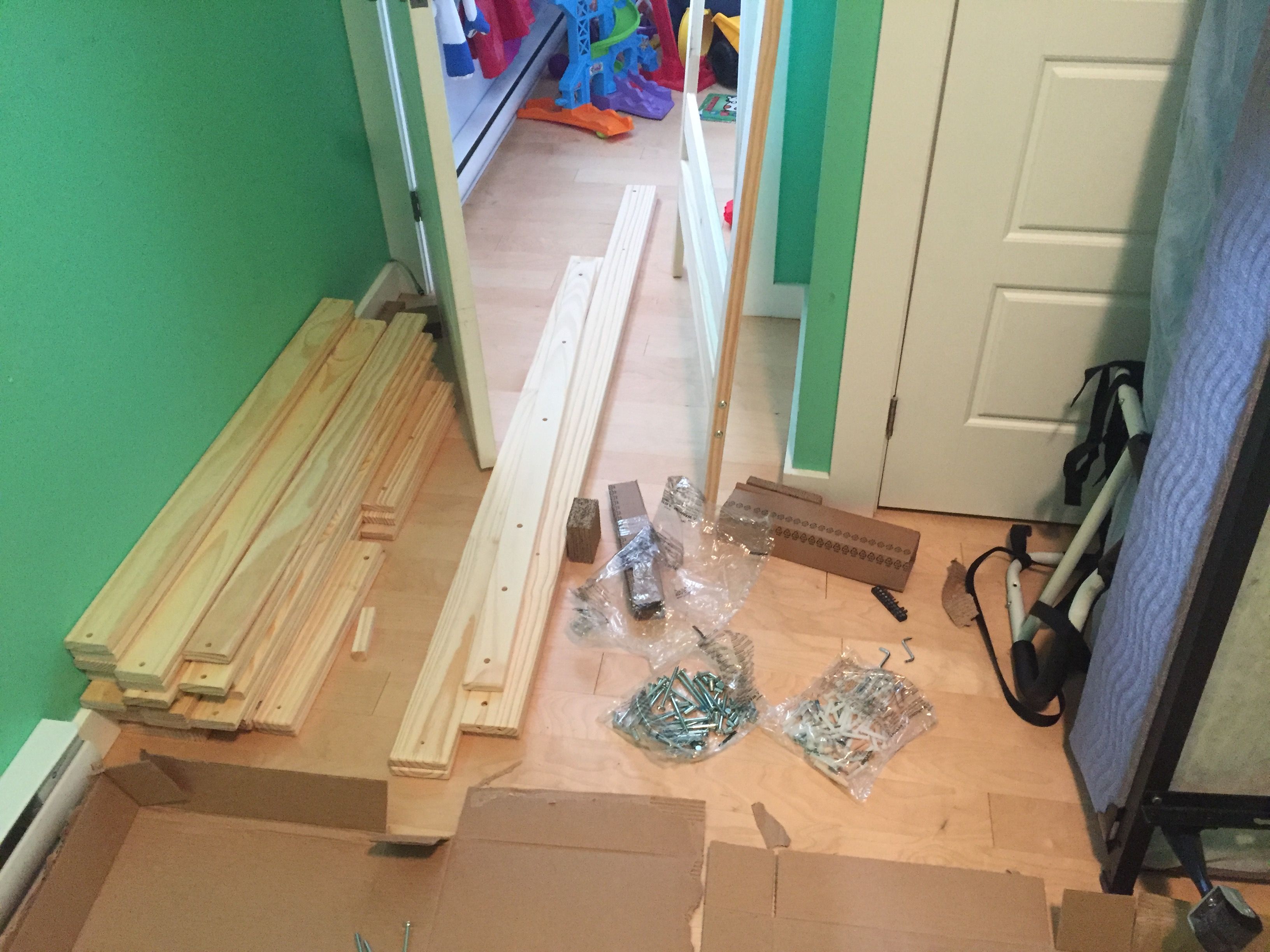 Anyways the pile didn't look to bad once I sorted it out properly, there was really only a couple different parts and it was really just a repeating pattern.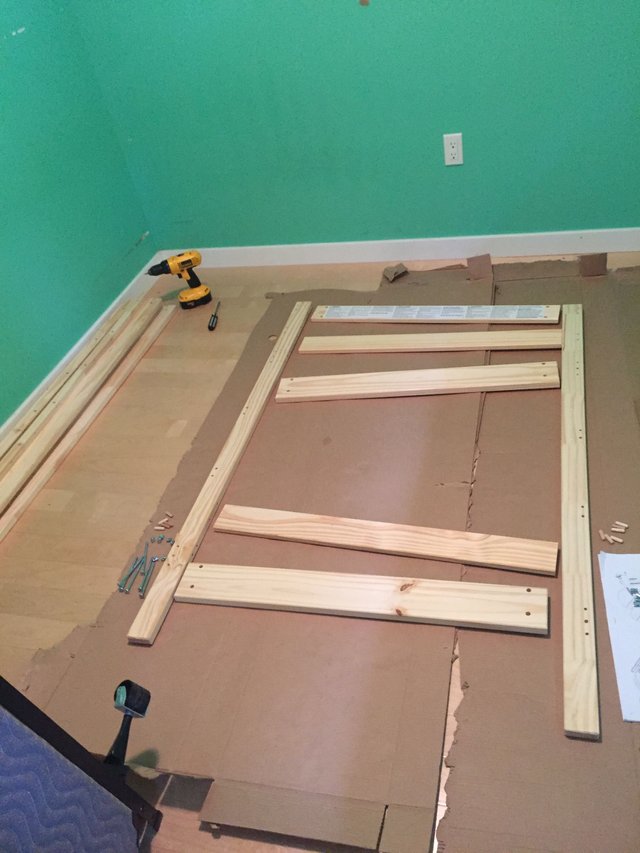 I started by just building the two ends. This is really the only part I had to play close attention as some had two holes and others had three and they would have fit in both spots.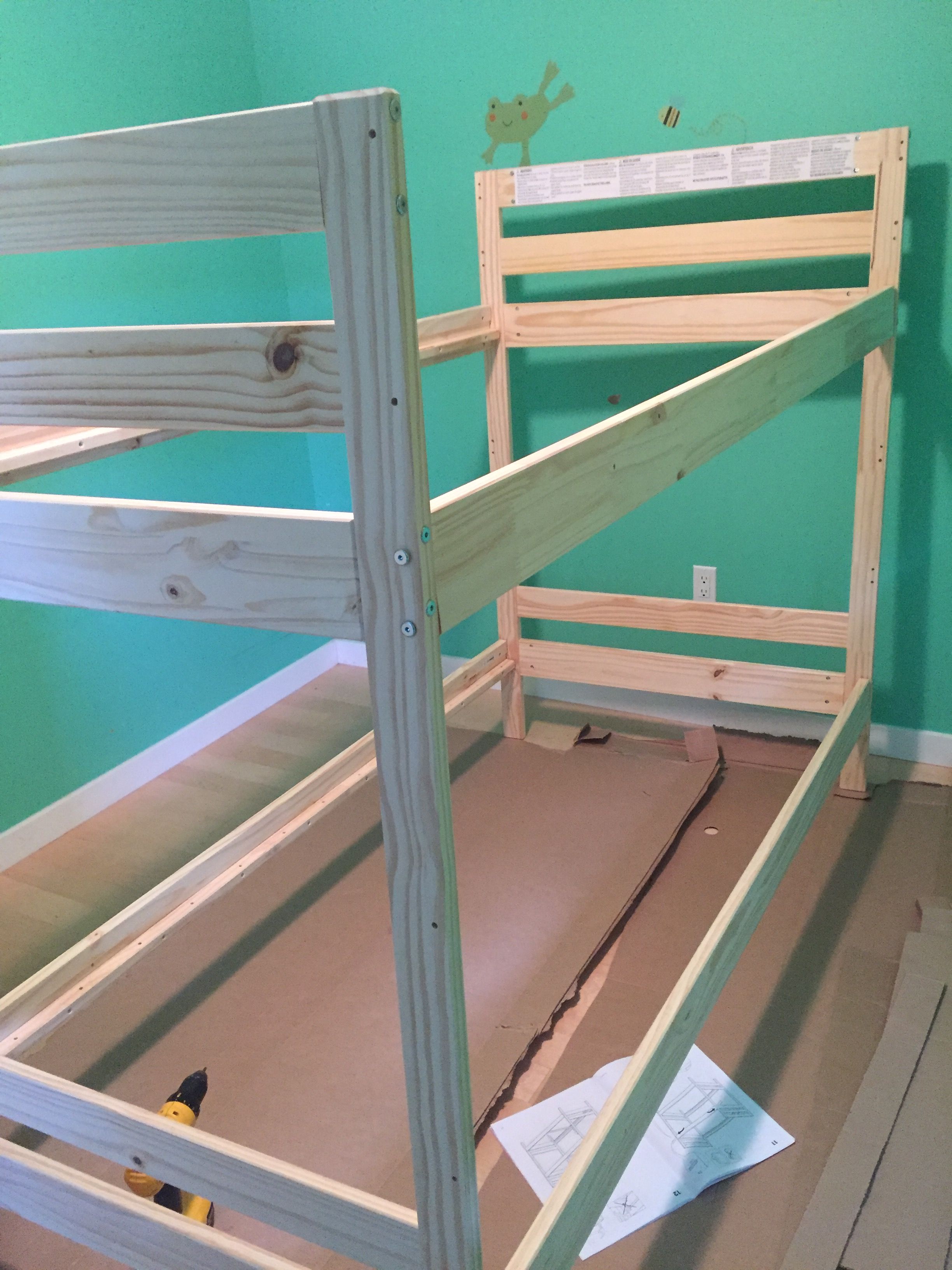 It was really a quick process and I was on a sweet roll so I skipped a few photos and steps and jumped right ahead to this step. From this point it was just tapping in all the support pieces for the mattress.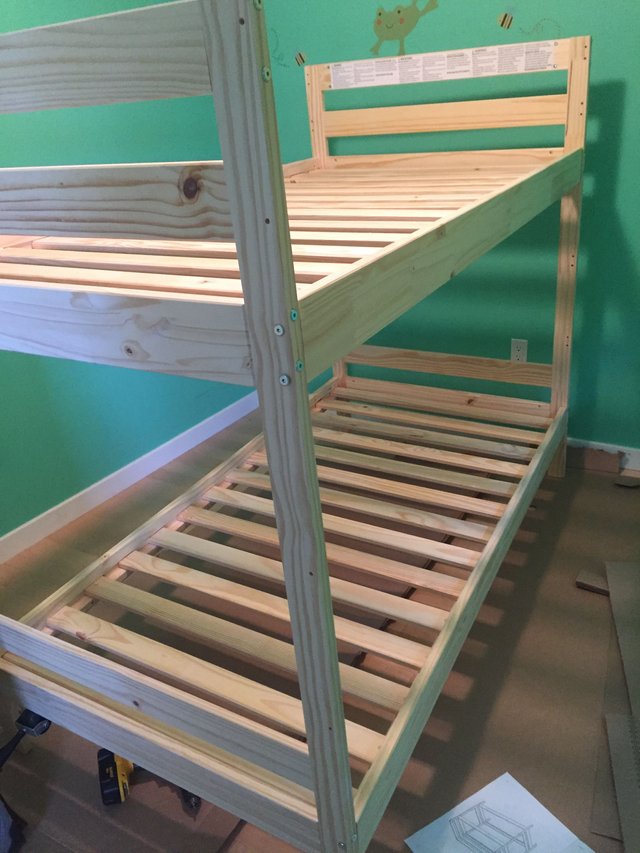 Before I moved it off the cardboard I had to add a step to the instructions. The felt feetie step. I'm crazy about these things and put them on everything in the house. The wife even likes to tell stories about how I chased around all the moving men to put feet on everything before they set them down on the floors.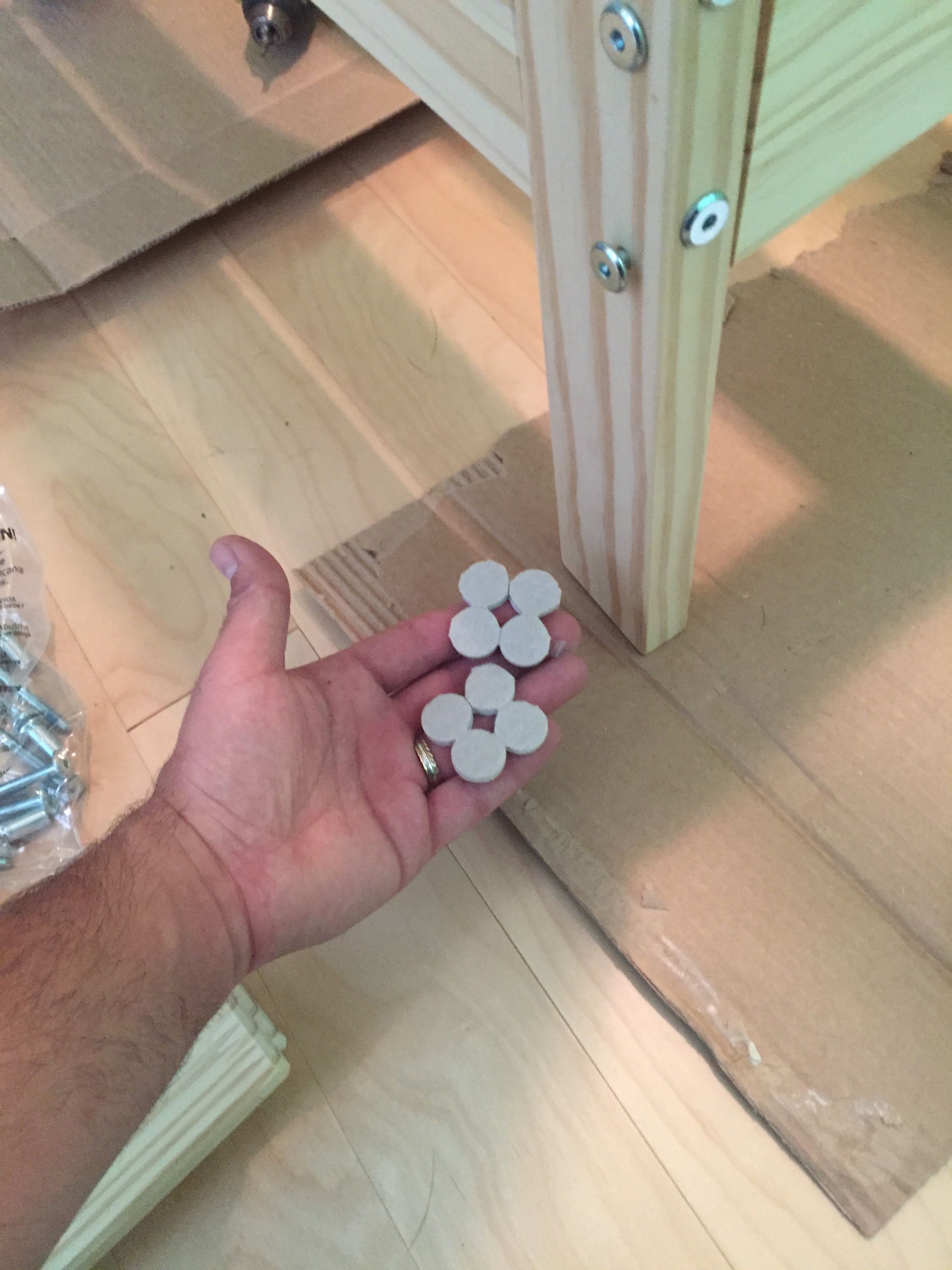 Once the floor was protected I was able to slide it into the corner and add the rails and ladder. The ladder was the last step that needed a bit of concentration and a quick consult with the wife to ensure it was on the right side and in the right spot.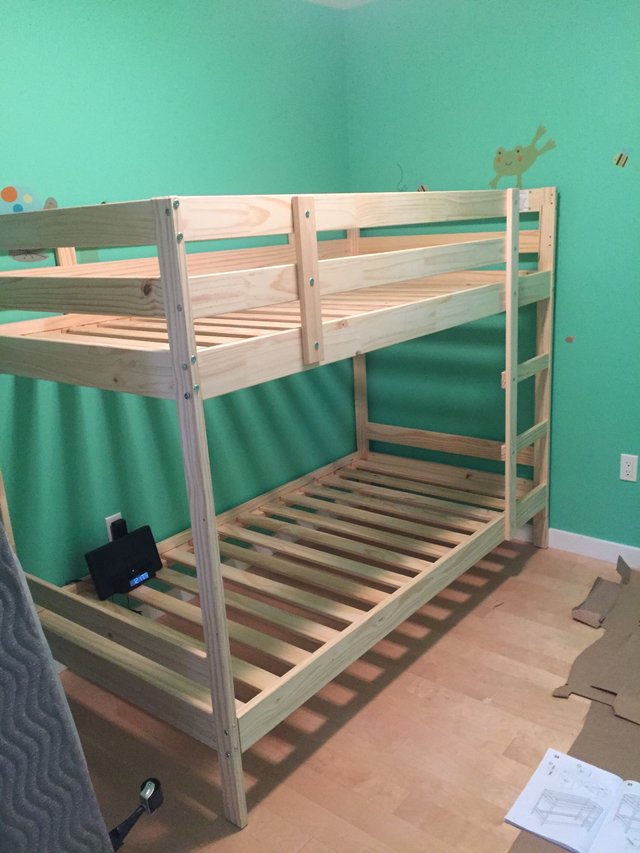 Last was to toss the mattress back on and wait for the kids to come home from daycare.
My wife has the video of the kids coming home and the excitement to having the new bed. It was so cute. It's been a bit of a challenge to get them to go to sleep now, but they are slowly adjusting.
It took maybe 2 hours and I paid attention when I had to so there were no frustrating mistakes. I'd say a total success!


Banner by @bearone