Today I want to talk about how rubbish Australia's internet is. You'd think that being a rich, developed country we'd have it sorted. But no. Even our trans-Tasman rivals have better internet than us.
So let's explore why Australia still has shit internet in 2017, shall we? 
Before I emigrated, I had frustratingly slow broadband in all three Brisbane suburbs I lived in. Every time I rang up to complain and/or see if something was going on with the line, I was basically told that it was my fault for living three point something kilometres away from the exchange. To fix it, they told me I could either move closer or wait for the National Broadband Network (NBN) to come to my house.
Ah the NBN and the promise of bringing Australians "world class" internet.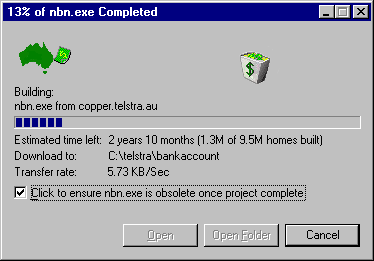 When I go back to Brisbane I usually stay at my sister's house. She also has shit internet. So you can imagine my excitement when I was there recently and saw this poster down at Garden City Shopping Centre.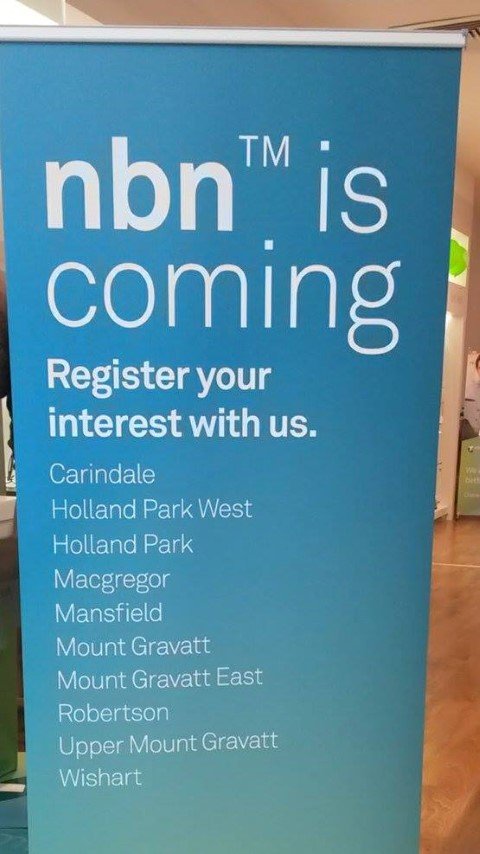 This is good news. She won't have to move. No more buffering every 30 seconds while trying to watch Netflix or YouTube. And god forbid if you try to download something at the same time. This is the stuff that really breaks the internet people, not Kim Kardashian's arse.
The thought of the NBN coming to Brisbane's southern suburbs makes me giddy with excitement. But should I be getting carried away? And why am I writing this post now? I live in Panama and my internet is good.
Well, I received this email from a relative in Toowoomba the other day.
"Thanks to the new national broad band we have had no phone or Internet for a week. It is almost impossible to contact the NBN unless you have a mobile phone. Going to the Telstra shop meant a 4 hour wait, but then it was closing time. Borrowing the neighbour's mobile phone finally got things going and we are back in the world". 
Yes, this person is old and it's weird they don't have a mobile. That's beside the point. 
What IS my point, is, that across Australia hundreds of homes and businesses have been left internet-less after supposedly being connected to the NBN. And to make it worse, once you've been connected, the government won't let you downgrade to your old ADSL even if the NBN doesn't work.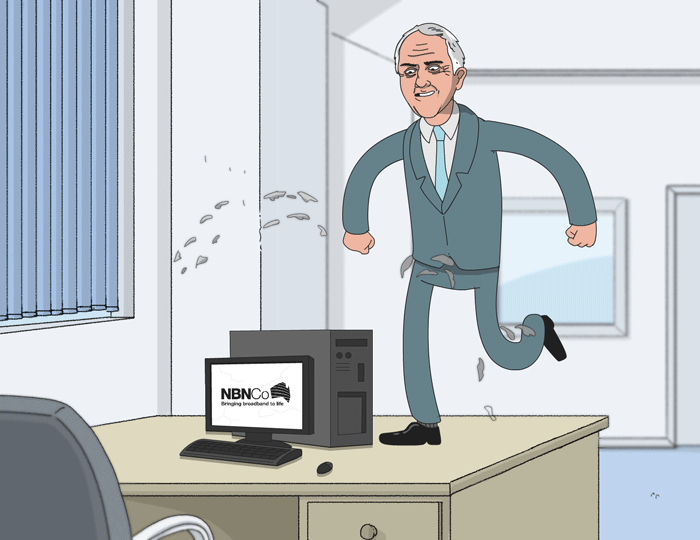 So who's in charge of the NBN rollout? That would be NBN Co. 
And why is it so shit? It's owned by the government.  
Ultimately, you don't want governments running businesses. Think of all the things you like. Smart phones, Netflix, vegemite. Who makes them? Private or public businesses. 
Now think of all the things you hate. Getting a new licence, lining up for a taxi, ringing Centrelink (not this Centrelink) and being on hold for two hours before being given the run-around and getting nowhere. What do these things have in common? They're run by governments. 
Basically the NBN has been a political football since it was first proposed in 2009. Thanks to politicians, the project has got progressively worse and costs twice as much as originally projected. Comic geniuses Clarke and Dawe sum up quite nicely what we could have had and what we've got (and worse) in this video.
NBN Co.'s goal is to reach 8 million homes and businesses by December 2020. To further highlight the government's incompetence, in the five years to December 2016 only 1.7m premises had been connected.
Hmm... So the other 6.3m premises are going to be connected in just 4 years (which is more like 3.5 now)?  
Yeah, good luck with that!
Instead of first connecting woop woop towns which have like, 50 people living in them, the government should have started with the major cities where the majority of people actually live. At least there would have been decent demand and NBN Co. would have some revenue coming in to pay for the broadband rollout to regional Australia. But in typical government style it did the exact opposite to what the private sector would have done. Now it has no money, it's way behind, and taxpayers are expected to cough up even more money for an inferior product. 
Seriously, you couldn't make this stuff up if you tried.
I'll leave you with Clark and Dawe's most recent video commenting on the current state of the NBN. Enjoy.