Pay your taxes with Bitcoin!

No one wants to pay their taxes, but now you can pay them in Bitcoin, at least in one part of the world. 
Recently it was announced in Chiasso, Switzerland that citizens can now pay their taxes in Bitcoins.
Chiasso is a municipality of Switzerland, located in the southern most tip of Switzerland, right near the border with Italy.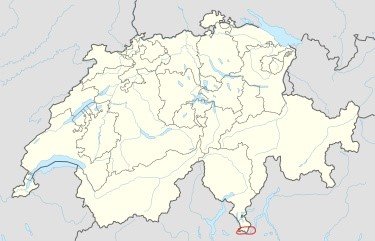 It is not very large, with a population of roughly 8,500 people. However, the announcement further signifies the intent of Switzerland to become a global leader in the Bitcoin and cryptocurrency industries.
Is there a limit to how much taxes citizens can pay in Bitcoin?
Currently, yes.
Citizens can pay their taxes in Bitcoin up to 250 Swiss Francs, which is roughly equal to $268 USD.
This will be fully implemented and allowed by January 2018.
As you can see, it is not a lot of money, but it is a step in the right direction. I would imagine if things go well with this smaller amount, and the industry becomes more widely adopted, the limits will only increase.
In fact, the more I read the more it looks like these low limits are just set for the initial trial run with plans of increasing them substantially.
Paying taxes with Bitcoin is not new in Switzerland, it is going on in Zug, Switzerland already.
Zug is much larger than Chiasso and has already been allowing their citizens to pay taxes in Bitcoin for some time now. 
Zug currently has a population of around 30,000 people and since July of this year has received more than 40 tax payments made in Bitcoin already. 
The current payment limit in Zug (for Bitcoin) is 200 Francs. Which is roughly $212 USD.
They are also looking at raising those limits. 
Why is Chiasso/Switzerland doing this?
The hope is that the expanding cryptocurrency industry can replace lost tax revenue from the diminishing local banking sector. 
According the Chiasso mayor, Chiasso is starting to be recognized internationally as an epicenter for technological innovation.
There has even been a push to re-brand the area as "CryptoPolis" to help further establish the cryptocurrency narrative in the region and attract crypto focused individuals. 
The Mayor of Chiasso has taken numerous steps designed to attract cryptocurrency companies to the region.
Over the past several months, he has met with several cryptocurrency based businesses and entrepreneurs.
Already, 8 cryptocurreny startups have established their headquarters in Chiasso.
That is all well and good, but this last part is the really exciting news in my opinion...
The Chiasso government announced the development of education courses in upper secondary schools designed to bolster cryptocurrency education among students.
They are teaching young people about blockchain and cryptocurrency!
If something like this were to catch on with other education systems, the technology behind blockchain and cryptocurrency would take off at an ever faster rate than it is currently.

Some countries are embracing the technology while others are scrambling to ban it.
It is interesting that some countries are trying to outlaw these things while others are embracing them with open arms. 
If more countries/cities start following the lead of Chiasso (among others) and start doing things like this, the countries that are outlawing will probably be forced to reconsider. 
I would imagine their plan all along has been to effectively regulate these things more so than just outright banning them in the first place.
Times are a bit rocky at the moment in the crypto industry, but news like this encourages me that these things are not just going to go away.
Stay informed my friends.
Sources:
https://news.bitcoin.com/chiasso-switzerland-to-allow-citizens-to-pay-taxes-in-bitcoin/
Image Sources:
https://en.wikipedia.org/wiki/Chiasso
http://www.newsbtc.com/2016/10/30/36490/
Follow me: @jrcornel