Tasty Bread for Tasty Thursday
Have you heard of Taystee Bread?
Well.... I have. From my Mommie! And she heard it from her mom.
I have not actually seen or tasted that bread.
I remember my Mommie would say: "Butter your Taystee", in the same way as people would say: "Grab me that Kleenex" or "Brush your teeth with Colgate", using product brands to refer to bread, tissues or toothpaste.
So what is Taystee? Apparently it was one of the best sliced bread in the marketduring the old days of my grandma and Taystee Bread was a household name in many cities in the US. I found this in the web: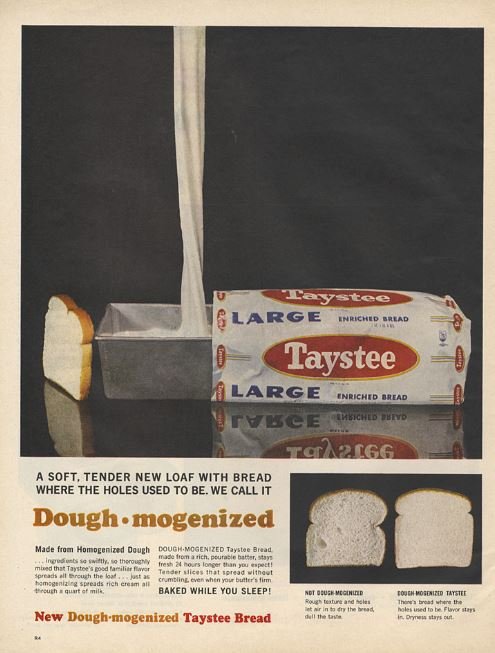 ---
I bake my own bread, and I think that I make the tastiest bread... well, everyone who has tasted my bread say it is.
So for my #tastythursday post, I shall share a simplified overview of how I make sliced bread!
Unfortunately, my tripod broke, so I couldn't take a video to show you the entire process.
---
First, I proof the yeast in warm milk and sugar. When the yeast has bloomed, the eggs are stirred into the same cup...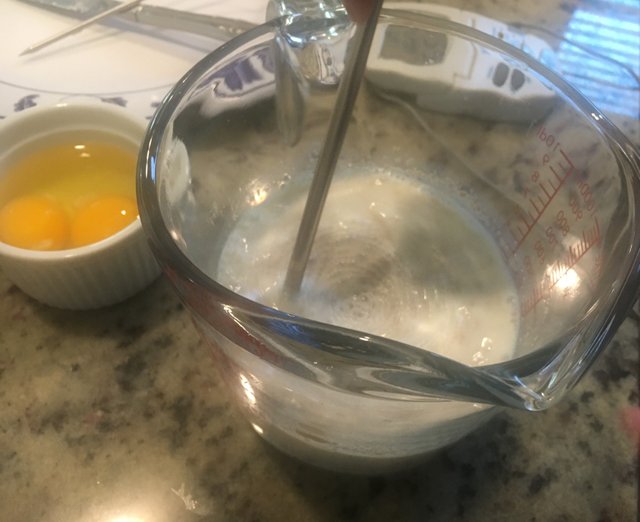 ---
The milk and egg mixture is added to the bowl that has the flour, salt, and sugar, then mixed.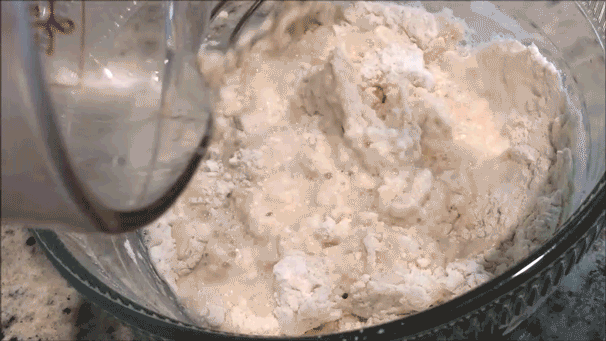 ---
The bowl is covered with plastic wrap or a towel, then I put it in a cool oven with the lights on to proof until it has doubled in size.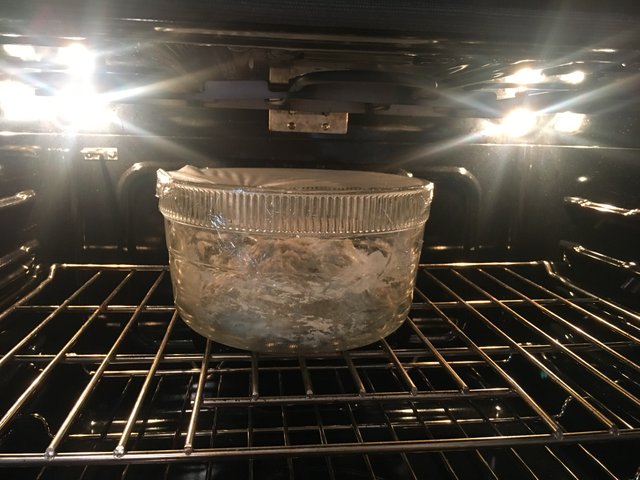 ---
When the dough has risen and doubled its size, I punch the dough (my hands are oiled) to release the gases trapped in the dough.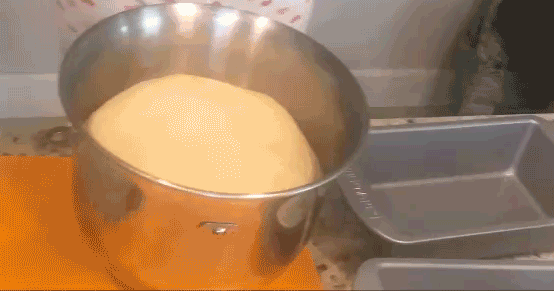 ---
Then I turn the dough onto the board to knead it using my fist.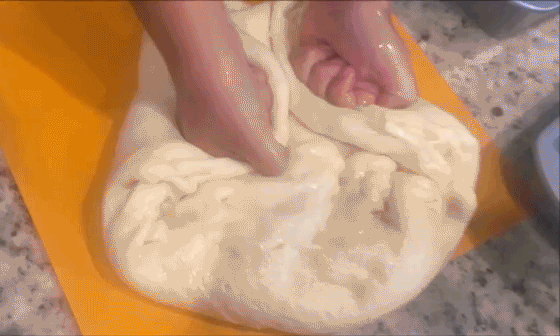 ---
I cut the doughtwo portions, roll each one (like a blanket) and put them into two greased loaf pans.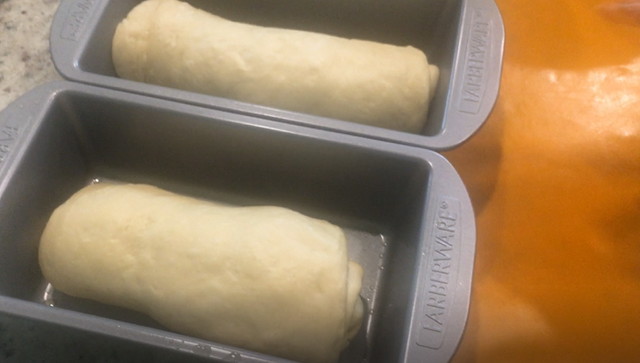 ---
then proofed a second time until it has doubled in size.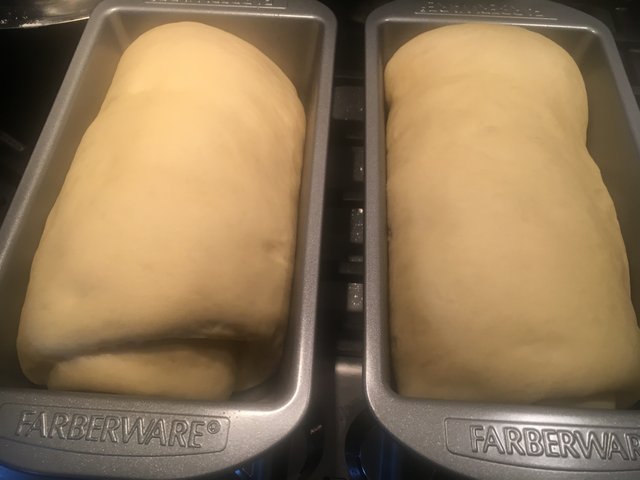 ---
It is ready to be baked in a preheated oven. I use a thermometer to check for doneness.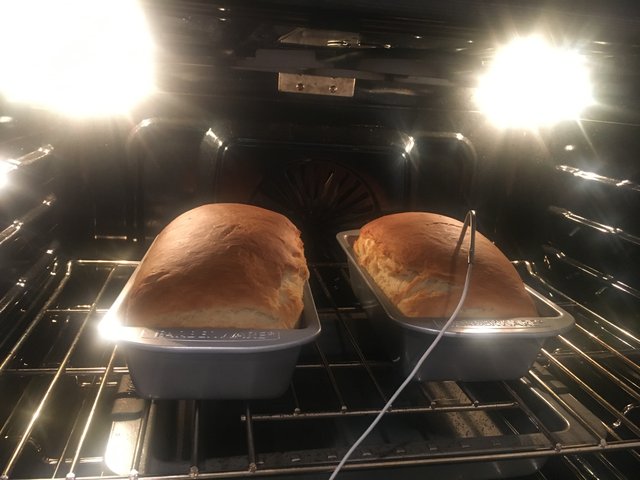 ---
When done, the top of the bread is buttered to keep the crust soft, and then cooled on a rack.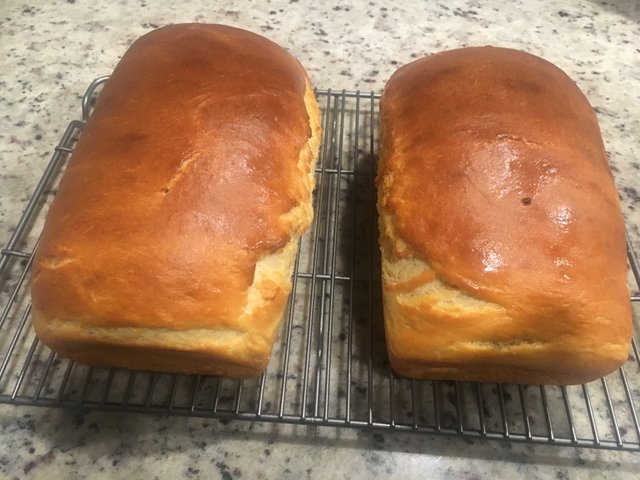 Bread is ready for slicing when it is totally cooled.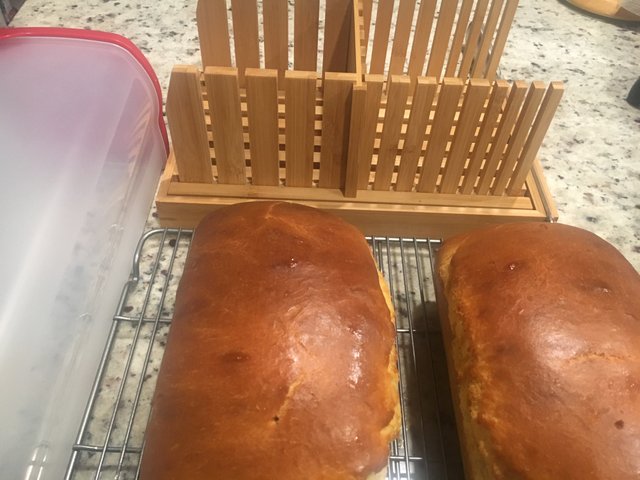 ---
I use a bread slicing board made of bamboo.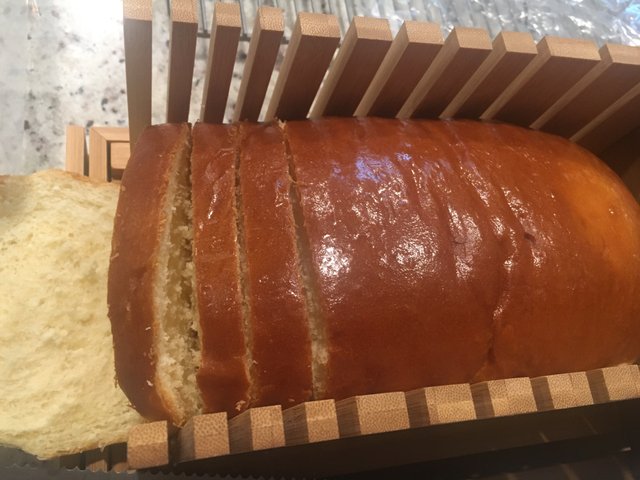 ---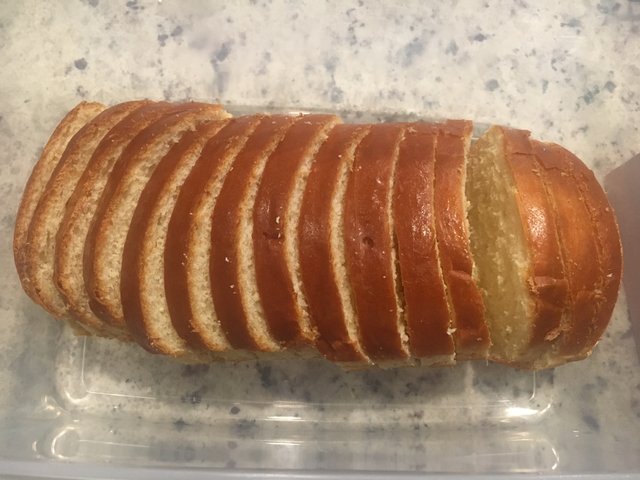 ---
I store my sliced bread in plastic bread keepers.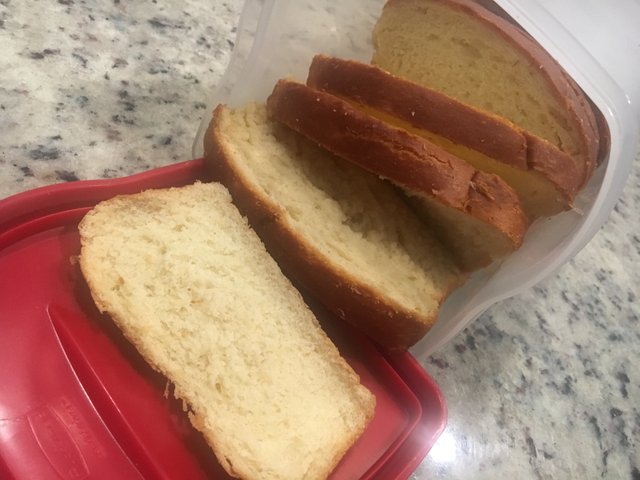 ---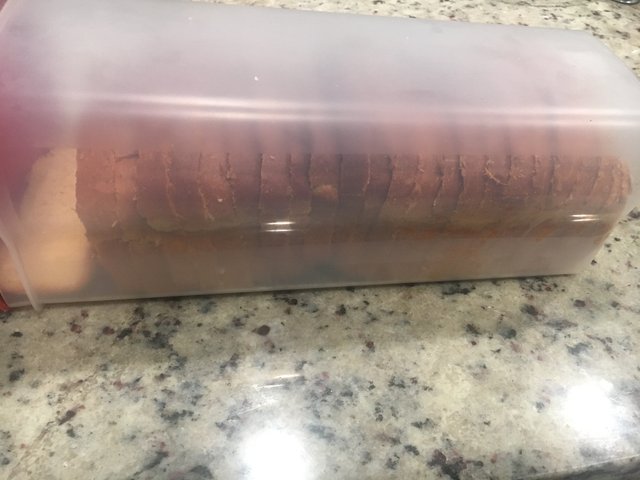 ---
What is you favorite bread?
♥.•:¨¨:•.♥.•::•.♥.•:¨¨*:•.♥
Please join me every Thursday and share a food or beverage that you enjoy eating/drinking or making/cooking/baking using the tag
#tastythursday
. And if you tag me, I will sure to come by and read your article because I love to eat and love to know what YOU like to eat. Be assured of a receiving an upvote and perhaps an extra .1 STEEM for joining me.
♥.•:¨¨:•.♥.•::•.♥.•:¨¨*:•.♥
Thank you for viewing this article. I will see you again soon!

@silversaver888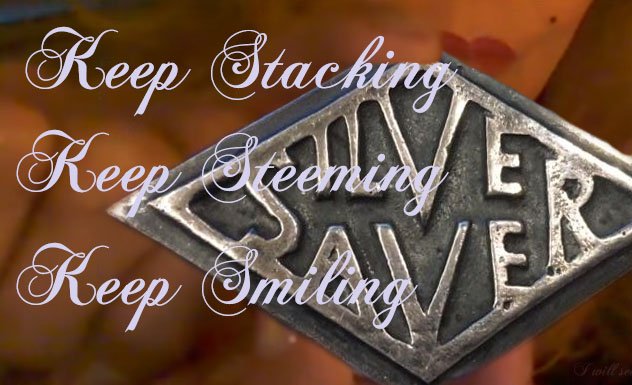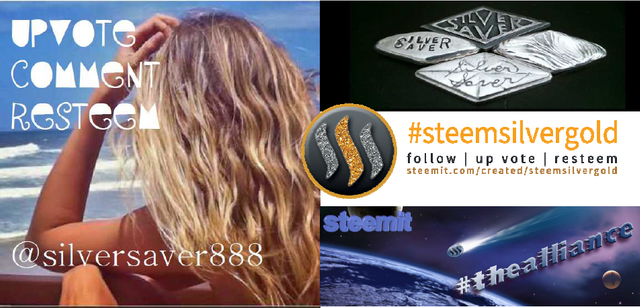 ♥.•:¨¨:•.♥.•::•.♥.•:¨¨*:•.♥
The Silver Saver Channel Bar, ltd. ed.
1 troy ounce, .999 fine silver, hand poured by MK Barz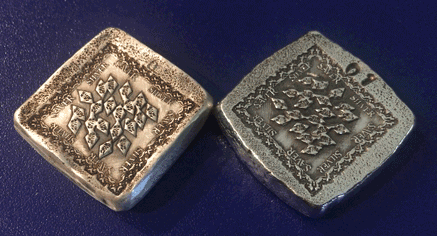 available from MK Barz and Bullion,
click the link here.
Use discount code: SSA10 to get a 10% discount for the Silver Saver Channel Bar. Thanks for your support! Thank you to the
silver savers
of steemit who have added the hand-poured Silver Saver Bar to their collection and stack.
Do you have a Silver Saver Bar? Please let me know if you do the comment section below.
♥.•:¨¨:•.♥.•::•.♥.•:¨¨*:•.♥
---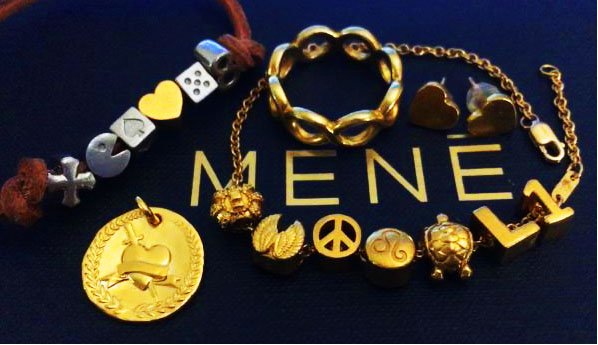 Mene 24K jewelry is a great way to build a gold and platinum stack.
Earn $5 in Mene credit for signing up for Mene with this invite link: https://Mene.com/invite/cK5BKh
---
😊Make it a lovely day!!!😊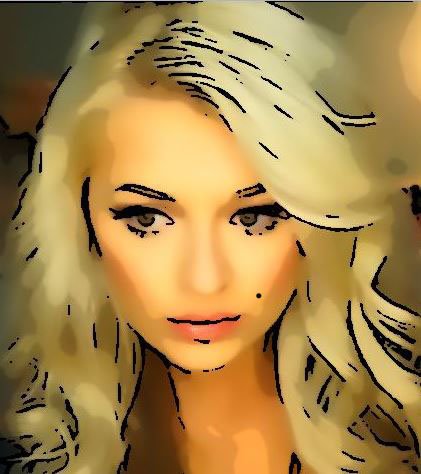 Hugs and Kisses 🤗💕💋!!!!