The Italian Underground Restaurant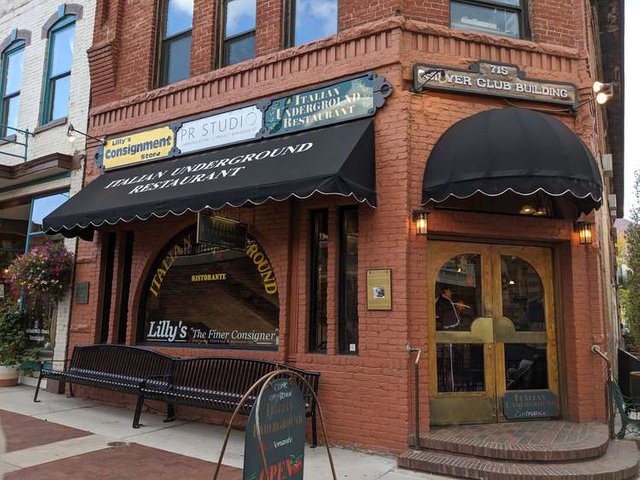 I have heard about this restaurant for years from my husband, friends, and even strangers at the pool today. It's located about 225 miles north and west of us in Glenwood Springs, Colorado, a town with the population of about 10,000. I consider it a suburb of Aspen's subburbs or in other words afordable housing for the area with a median home price of 495,000. The location is right off Interstate 70.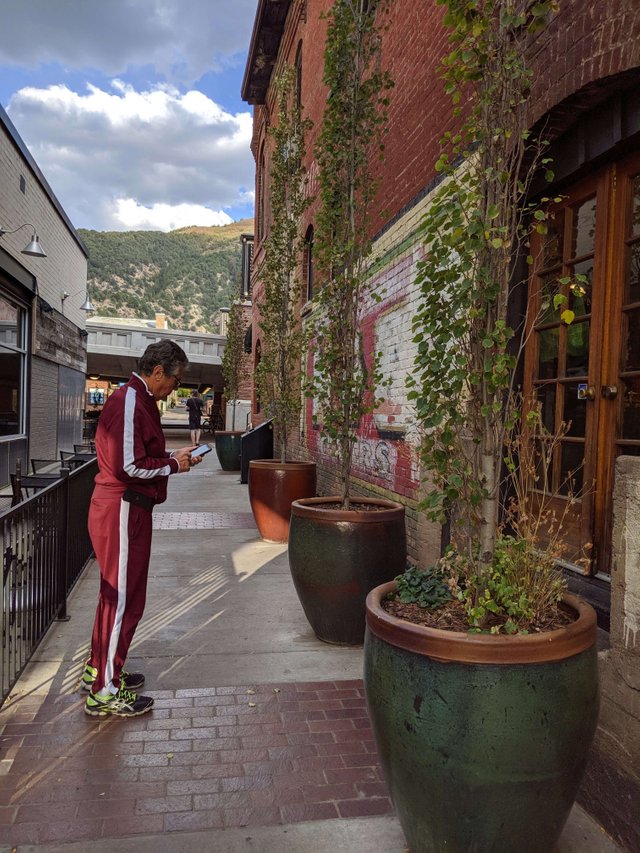 Parking is in the back with the entrance reached by walking a short ally that has been made quite lovely with greenery and the beauty of the old well kept building.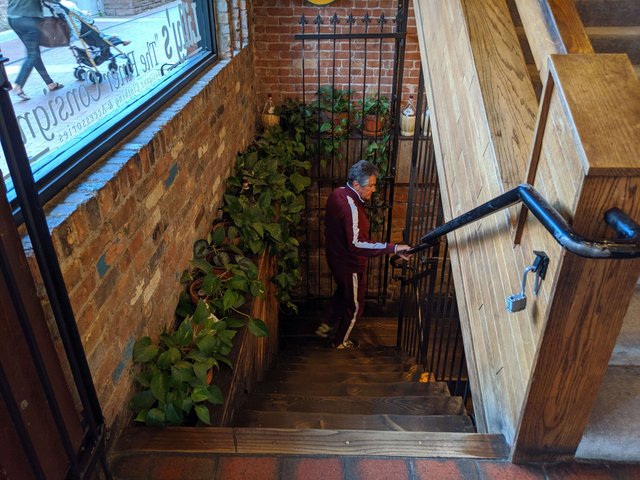 Once inside the building that holds two other businesses you will need to head downstairs to reach The Italian Underground Restaurant. It is not handicapped accessable but a take out can be brought upstairs and delivered to you if needed and there are a lot of places in the outside area to sit and eat.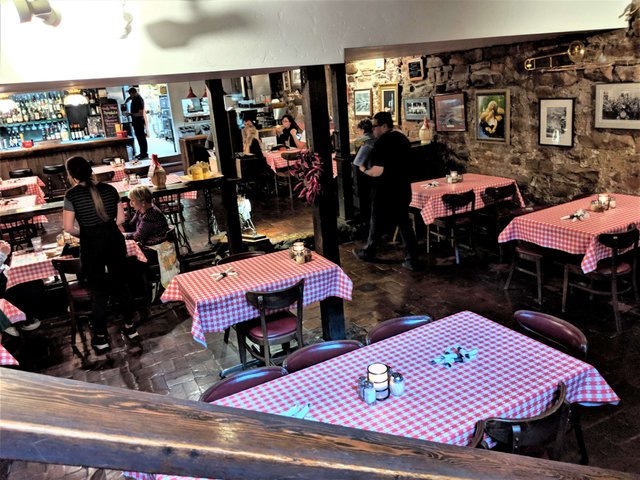 It's a small place and is only open for dinner from 5:00-10:00pm, Monday thru Saturday and will open on Sundays after Memorial Day.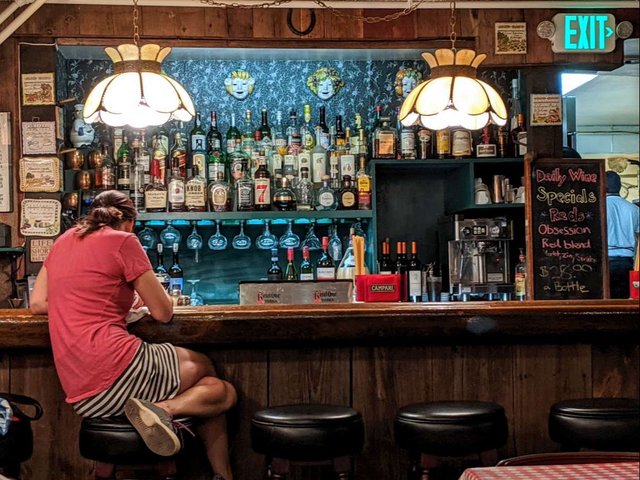 A decent selection of cocktails, beer and wine is offered as well as appetizers.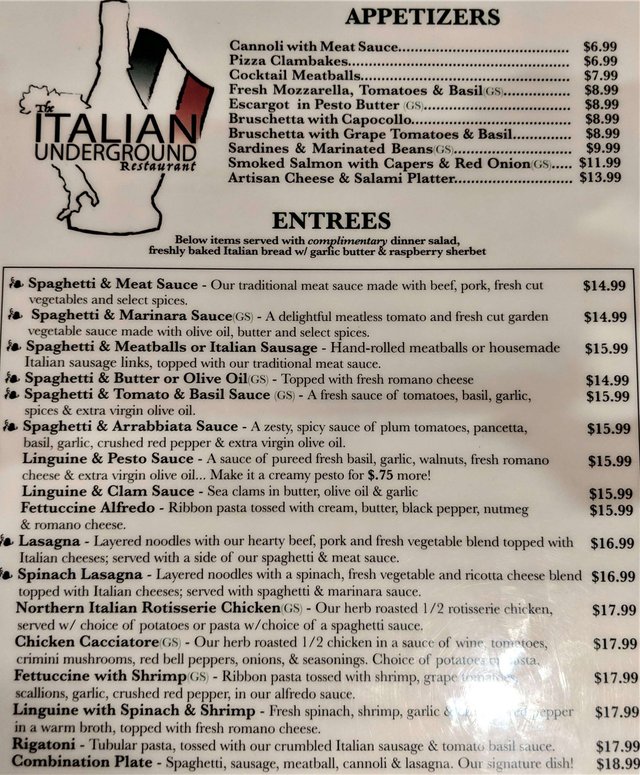 My husband ordered the Lasagna as usual and I ordered the Combination Plate to do an official tasting.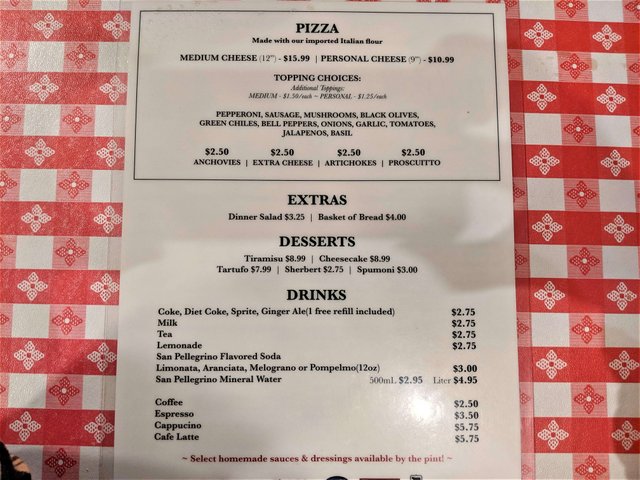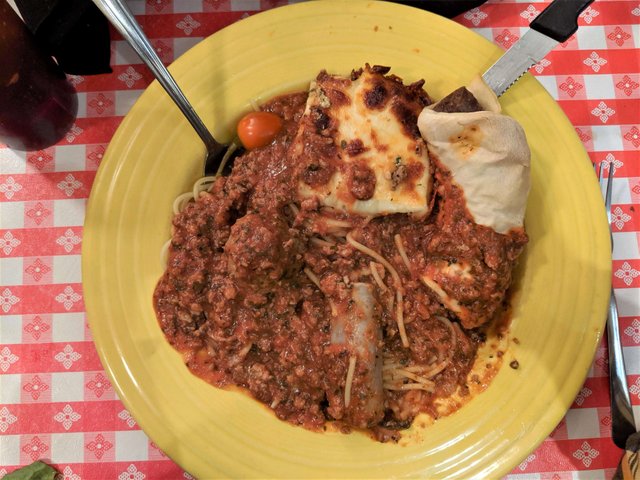 I know it looks messy but the sauce and lasagna was like no other I have ever had and they use local ingredients. It was WONDERFUL! I noticed they mix the ricotta cheese in with all the other ingredients. I have always seen the ricotta as one of the layers.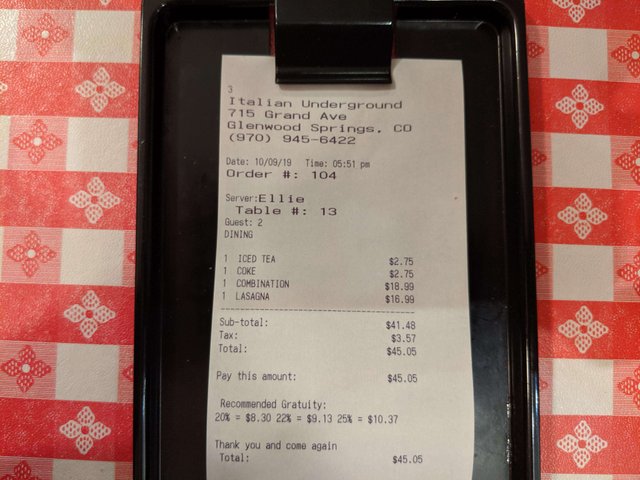 Our only regret is not ordering more. The next day as we headed out on our four hour trip home we realized we could have taken several orders with us as we had a little refrigerator and freezer in our hotel room. Next time...and there WILL be a next time, I will not casually drive by Glenwood Springs again without trying to cordinate an evening at The Italian Underground Restaurant.
I haven't even looked at the bill because what ever the amount came to it was worth it!
---
Restaurant Information

The Italian Underground Restaurant



715 Grand Ave, Glenwood Springs, CO 81601, USA
---
The Italian Underground Restaurant
This post participated in the Tasteem contest Local Dishes