Nineteen Tea, Tea & Pancake in Seoul/Korea ~ A Tasteem Review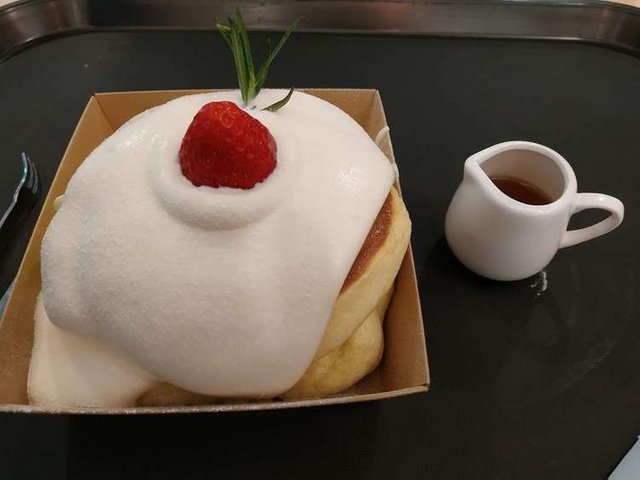 Hey everyone! Few days ago my wife and me stumbled across a nice dessert place on our way home from dinner and this contest gives me the perfect chance to share it :)
The name is Nineteen Tea (19티 in korean) and they server Taiwanese bubble tea, ice cream and souffle pancakes.
I forgot to take a picture from the outside so here is a pic from mangoplate (source below).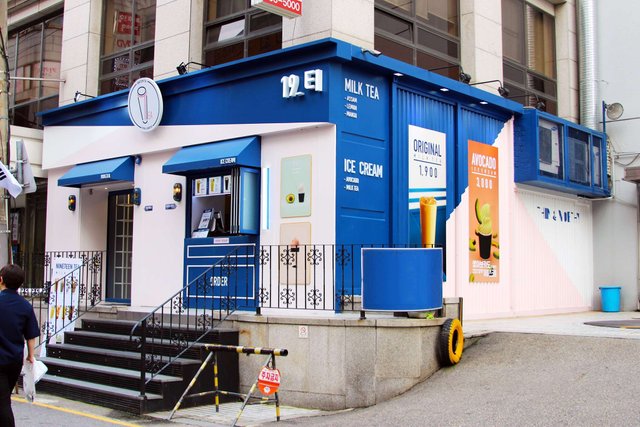 [Source of image - Mangoplate]
It's a cute but small place so expect to wait for a table or opt for taking out instead of you are busy~
As both of us were full from our dinner we decided to just grab one of their signature pancakes and didn't grab tea so this review is strictly about their pancakes!
They have original flavor which is much cheaper (~$2 ). Their premium pancakes are strawberry&cream or tiramisu which were around $7. I wanted some of that sweet sweet cream so we decided on the strawberry pancake haha :D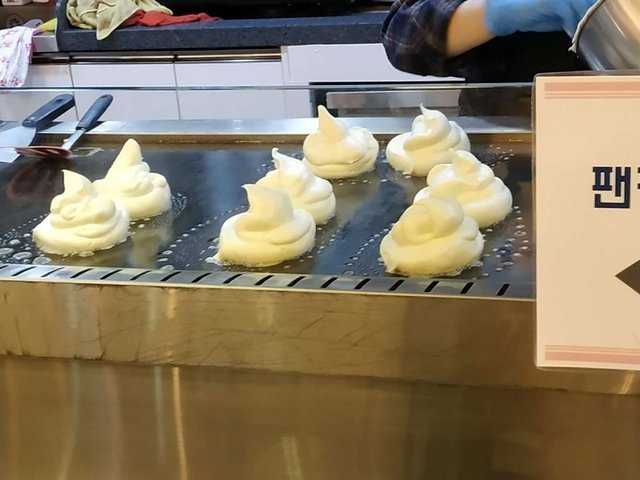 You can watch how they make the pancakes while waiting and they didn't complain about us taking pics so here you go~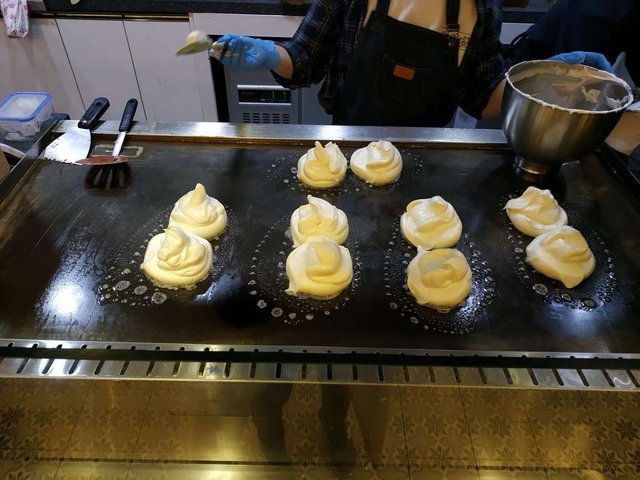 Finally we got our pancake and as you can see it looks super tasty and pretty!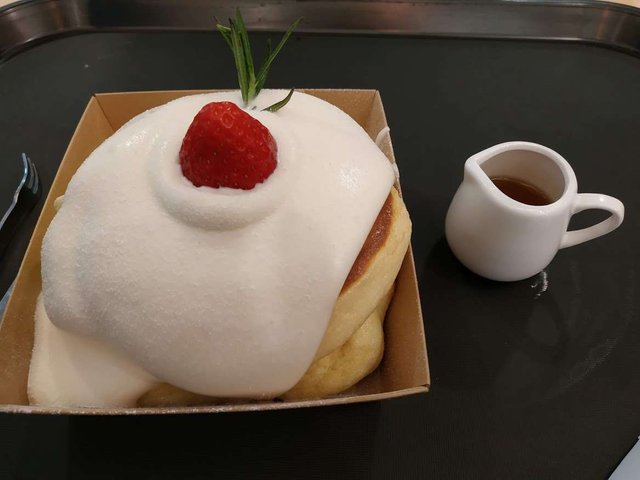 If I have to give it a score where 10 points is the perfect souffle pancake I would give it 7/10!
It was very fluffy and the sweet cream complemented the fluffy pancake perfectly. I didn't even need the syrup as the cream was sweet enough for me :)
If you happen to be around Gangnam and always wanted to try a souffle pancake, give it a shot :)
---
Restaurant Information

Nineteen Tea



428 Gangnam-daero, Yeoksam 1(il)-dong, Gangnam-gu, Seoul, South Korea
---
Nineteen Tea, Tea & Pancake in Seoul/Korea ~ A Tasteem Review
This post participated in the Tasteem contest My favourite dessert