🍮 Chè Sầu Liên - Đà nẵng - Việt Nam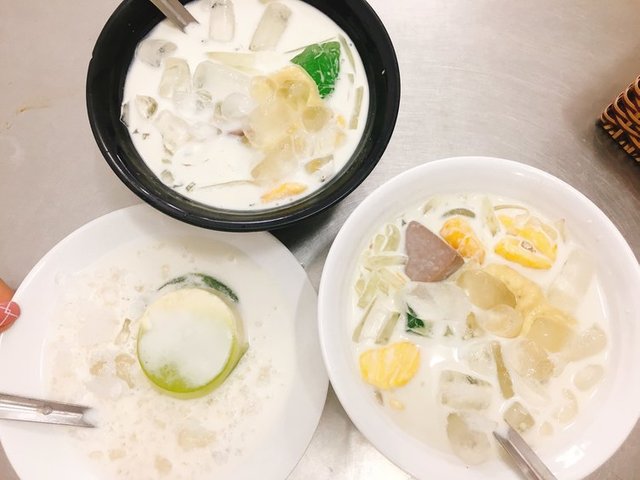 Hi steemit friends:
When I came to Da Nang, of course we have to enjoy the cuisine here. And "Sweet soup" is one of the famous dishes.
I had the opportunity to enjoy " Chè Sầu Liên" is widely praised and mentioned.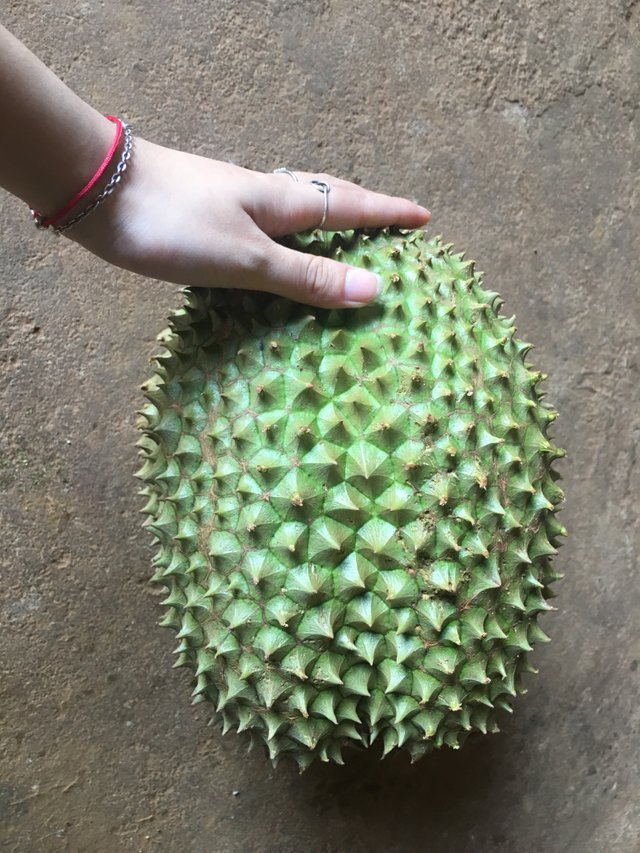 Durian is the kind of fruit I like, but not everyone can eat this fruit. Especially foreigners. I do not know how to describe it. With me, it is the strongest scent, can not be confused with any other smell. If you have tried it. Let me know how you feel. When I know in Da Nang, there is durian sweet soup, so I have to go to eat immediately and this is my feeling. Follow me!
---
Location
Right at the Hoang Dieu road, Da Nang. It's easy to find it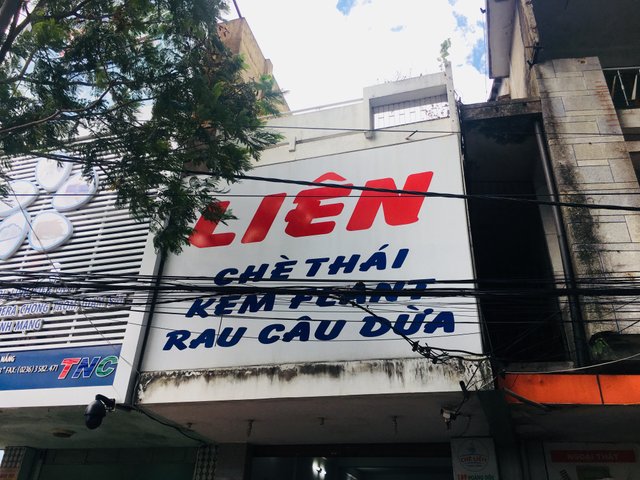 ---
Space
The restaurant is quite large. Can accommodate up to 20 guests. Because this place is also very famous so guests are crowded. Staff are very busy working. There are many who buy to bring as gifts. It lasts a long time.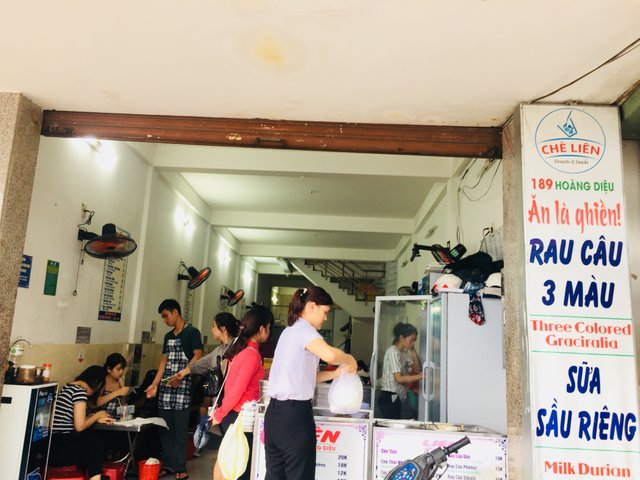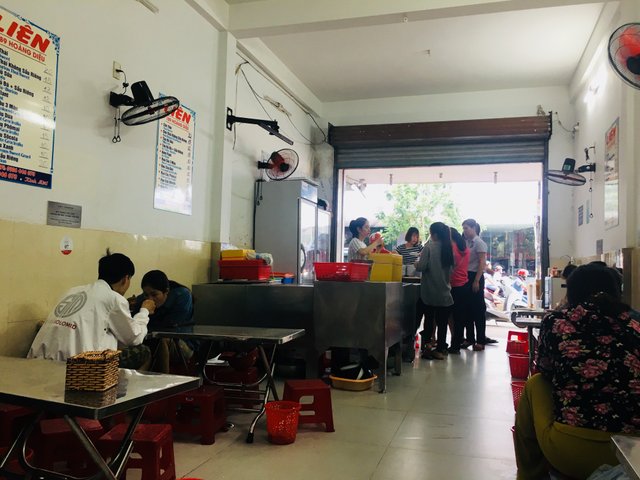 ---
The Quality
I call the two most popular types of sweet soup: Made from durian and cheese graciralia. Made from durian has fresh durian, not durian fake as other restaurants. There are also jackfruit and something in it. The smell of durian can not be mixed. I like so much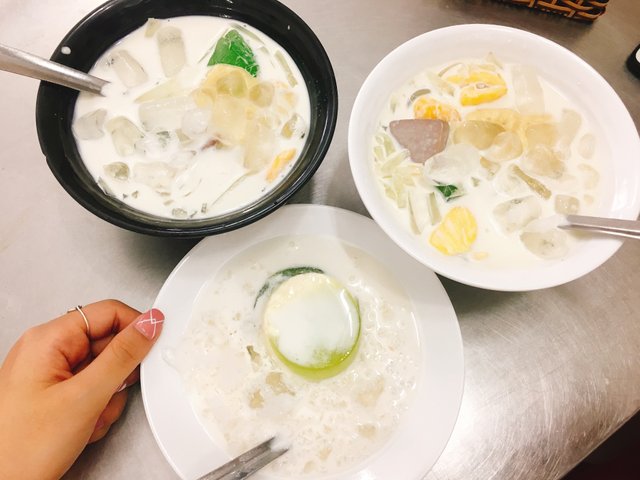 Tea here is sweet, cool bar cool but not sweet for many types of chemical sugar. But my friend can not eat durians with me. So my friend don't eat all your parts
---
The Menu
The menu also has a lot of dishes. Mainly sweet soup and jelly, prices range from 10.000-20.000 vnd, very cheap right?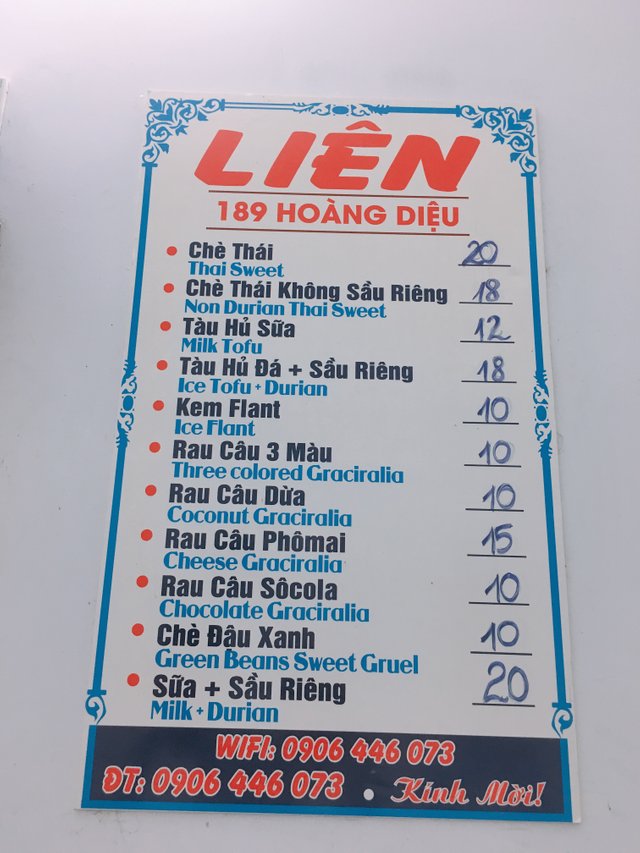 ---
The Serve
As the restaurant is very crowded so the staff do not care much about guests, work looks very hasty and not very happy. But they make things very fast. We do not have to wait long
---
In short, you should try it because this is also a specialty of Danang. Also, you can know the taste of durian when it is processed into sweet soup ^^ I like it. The restaurant also has a ship so you can call the hotel at home ^^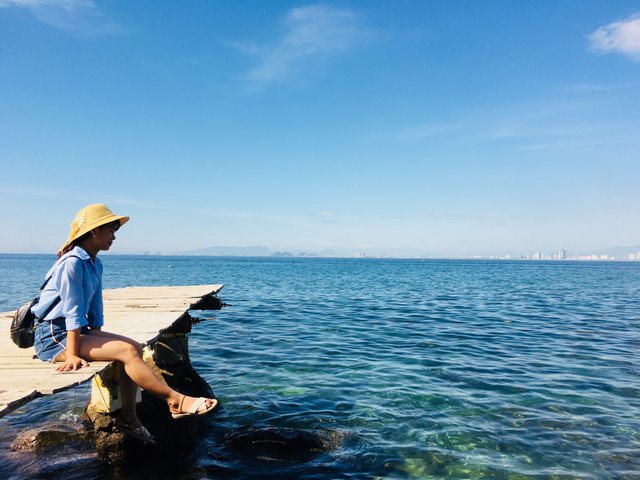 Hotline: 0906446073
By: @thanhquyen
---
Restaurant Information

Chè Sầu Liên



189 Hoàng Diệu, Hải Châu, Đà Nẵng 550000, Vietnam
---
🍮 Chè Sầu Liên - Đà nẵng - Việt Nam
This post participated in the Tasteem contest Your weekly choice