TacoCat's TrEats #31: The Slickest of Oil - Abura Soba! 🍜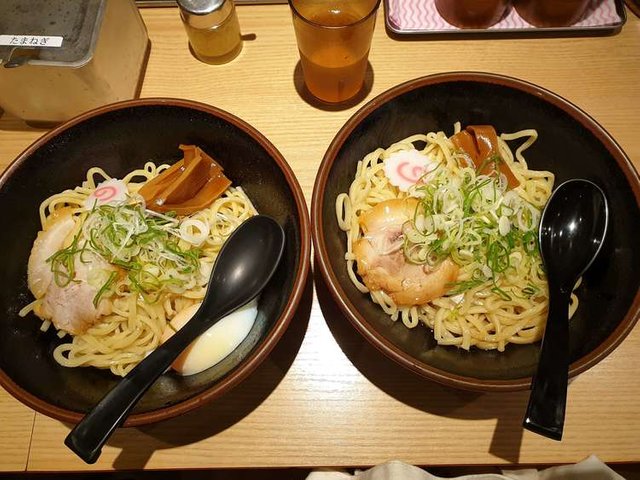 Hey Steemit!
When I saw that Tasteem was having a Made in Japan contest, I jumped on it straight away! Japan is my top go-to travel destination because it's so clean and organised (albeit a little crowded in central Tokyo). There's also plenty of 24 hour shops and arcades so there's never a shortage of fun stuff to do!
My post for this contest also serves as a segue (or spoiler, however you want to view it I guess) for my upcoming series of Travel posts! I will be sharing my various trips to Japan, starting from my very first journey in 2015!
Anyway, the dish I wanted to share for this post is from one of my new favourite restaurants, called Bura Bura!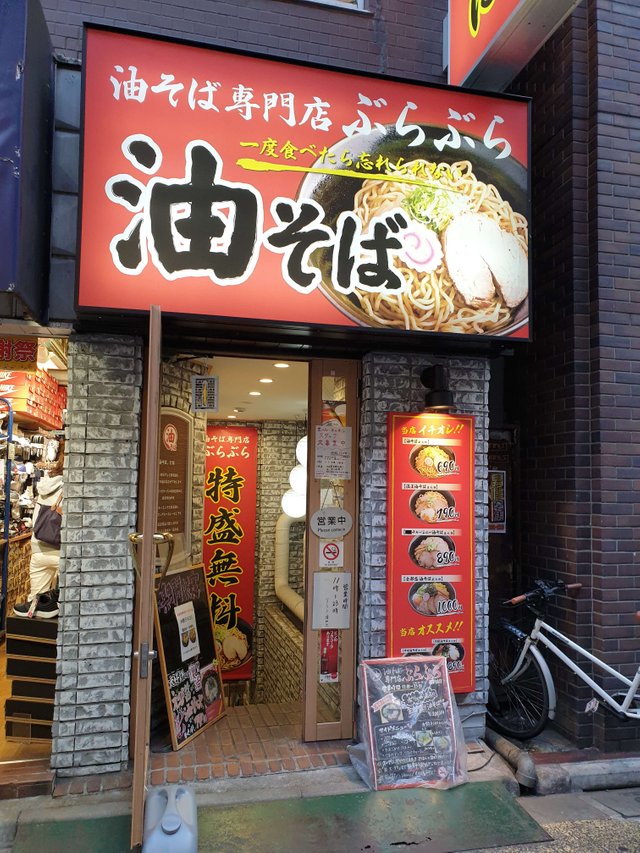 As the name implies, they specialise in a type of soba called Abura Soba (油そば), which literally translates to Oil Noodles. While typical ramen boasts the slurpiness and tastiness of the broth, the main defining trait of Abura Soba is that it's completely soup-less!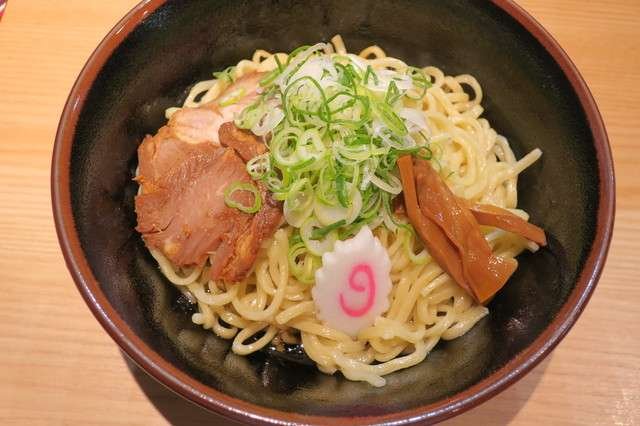 Source: tabelog.com
Because of this, Abura Soba is relatively easy to make as it doesn't require a soup-base that takes half a day to prepare, making it cheaper than regular ramen. Thanks to its cheap cost, it is also very common that you can get oomori (extra noodles) for no extra cost, which is also the case in Bura Bura!
So while I would typically get full on ramen broth, here I would be full of noodles instead, which makes the meal more filling as well. I also read that broth can be kinda fatty and unhealthy so Abura Soba is a healthier option too (despite the oil)!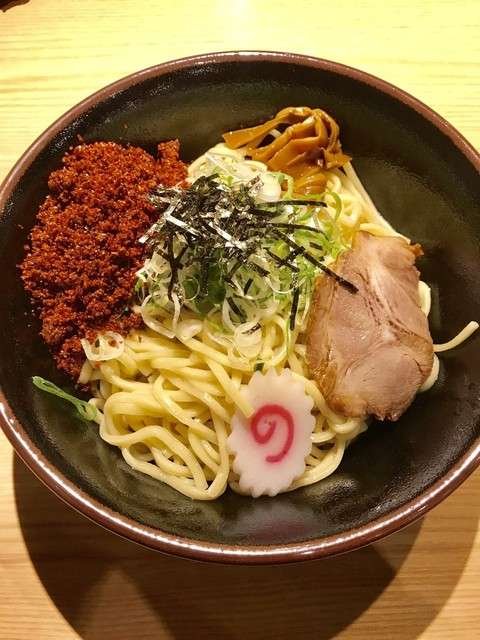 Source: tabelog.com
I'm not too clear on the history of Abura Soba, but apparently it originated from the Kitatama district of Tokyo in the early 1950s, and some chains in the Kanto area have specialised in it since then.
The first time we ate at Bura Bura was actually earlier this year in February! We came to Tokyo for another holiday and met up with a friend who was studying in Japan at the time. While walking around Shinjuku, we decided to Google for a soba place and Bura Bura was one of the top choices so we went to check it out!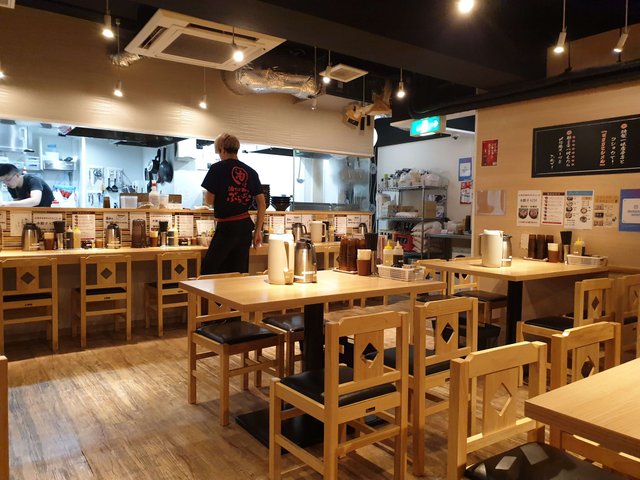 The restaurant is actually located underground so we had to go downstairs from the street to enter it. Inside, it's actually really cozy and clean. Although it can get pretty cramped if its crowded so I would recommend visiting during off-peak timings.
Like many local ramen shops in Japan, you order from a machine (similar to a vending machine), and hand the order ticket to the waiter. Unfortunately I didn't take a photo of the order machine but it looks similar to any ordering machine you'll find in Japan (but with different menu items of course).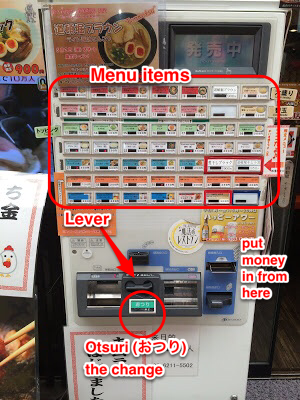 Source: picrumb.com
These ordering machines are actually super efficient, so you dont have to fuss with attracting the waiter's attention to order. That way the people running the store just need to focus on maintaining the quality of the food and ensuring it gets to customers hot and tasty! And it also enables the store to save money not having to print menus. What a genius invention! 😄
Luckily, we didn't have to wait long for our food to be served (another thing I love about Japan - super fast service!). We ordered the basic set which came with chashu (pork) slices, bamboo shoots, a swirly fishcake, topped with spring onions. I also added a soft-boiled egg for mine.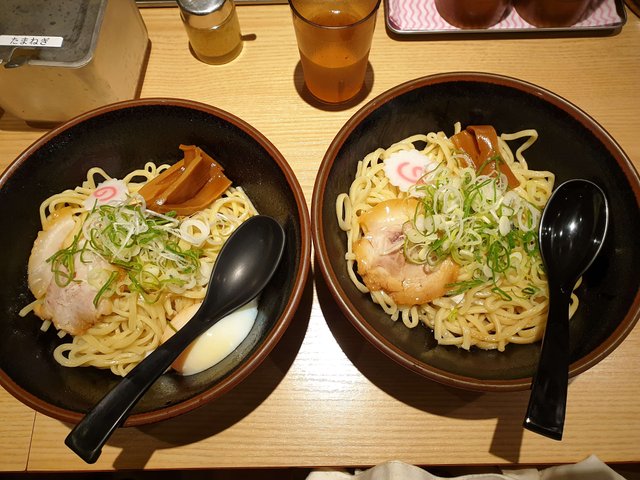 Some people might mistake Abura Soba for tsukemen (cold noodles which you dip in warm thick broth), but they're actually really different. Abura Soba noodles are served warm. The pork grease, oil, and spicy sauce are poured at the bottom of the bowl, with the noodles next, and then topped with the usual green onions, bamboo shoot, chashu pork and seaweed.
The way to eat Abura Soba is to mix everything in the bowl together so the oily sauce is consistent with every bite/slurp of noodle.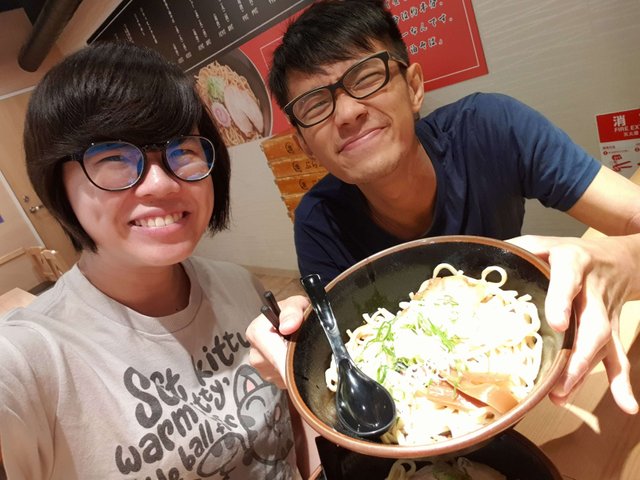 The noodles were delicious! I don't normally go for thick noodles but the sauce (and their special Bura Bura chili) was absolutely yummy! I even managed to finish a large bowl! 😋
After finishing your noodles, you can also enjoy some nice chicken soup! Bura Bura provides a flask of hot chicken soup on each table and recommends that you pour some soup into your bowl and drink it! I don't have a picture, but I remember the label on the flask said something like "you can pour soup into your bowl and drink is good too". 😄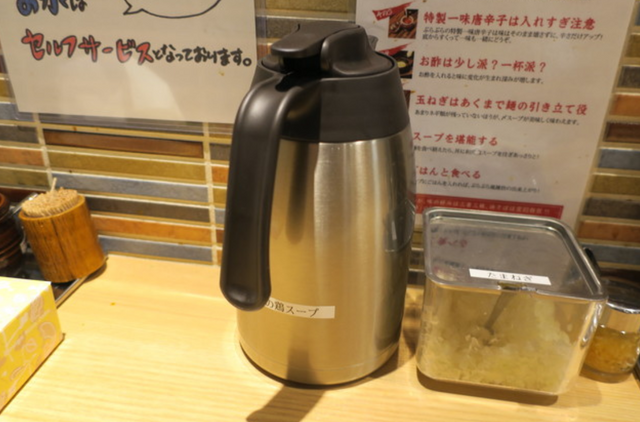 Source: tabelog.com
The restaurant itself is hidden pretty well amidst all the other big LED signs but its right around the corner from a Taito Station and BIC Camera iirc.
I haven't tried any other Abura Soba place in Tokyo, and I keep coming back to the same place because it's just sooo goood! It's definitely a must-try if you're in the area!
Thanks so much for reading!


To find out more about me, check out my intro post here!
---
Restaurant Information

Bura Bura



1 Chome-14 Nishishinjuku, Shinjuku City, Tokyo 160-0023, Japan 東京都 新宿区 西新宿 1-13-2 松原ビル B1F
---
TacoCat's TrEats #31: The Slickest of Oil - Abura Soba! 🍜
This post participated in the Tasteem contest Made in Japan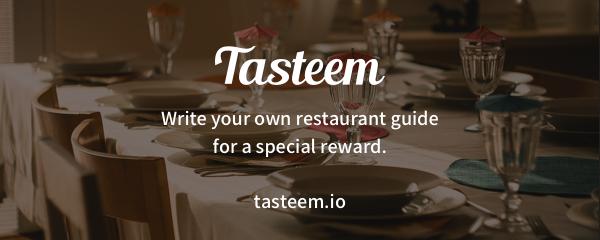 [//]:# (!steemitworldmap 35.689708 lat 139.696965 long d3scr)
Check out my previous post in this series!
TacoCat's TrEats #30: Belle of the Chicken Rice Ball