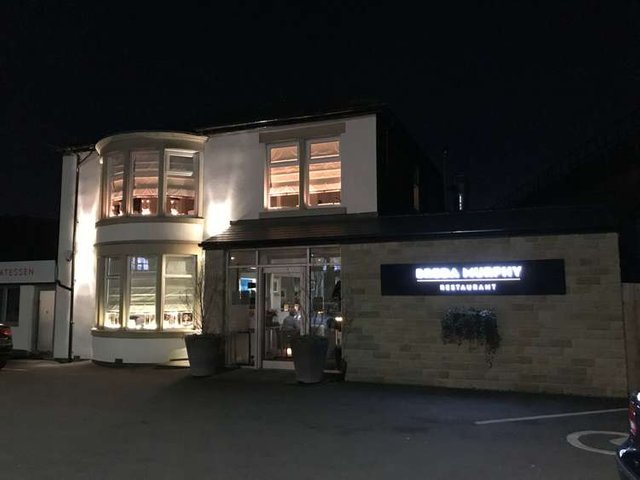 Breda Murphy's is a restaurant we got turned away from the previous month as we arrived without a booking.
This is not entirely a bad thing as it could be a quality venue that everyone wants to eat in.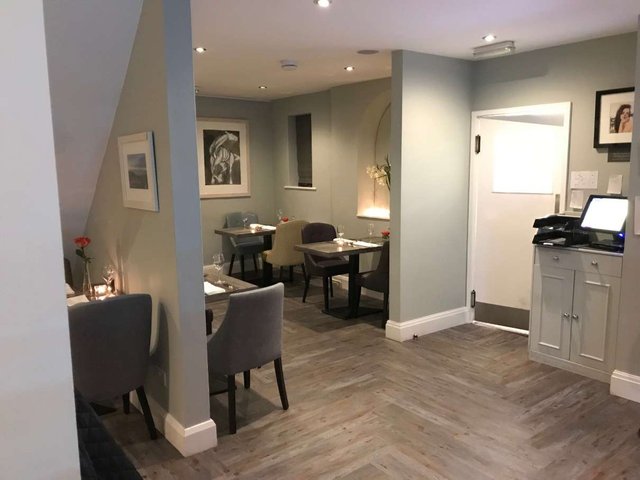 With this in mind and armed with a booking we visited the in-demand restaurant the day after Valentines' day.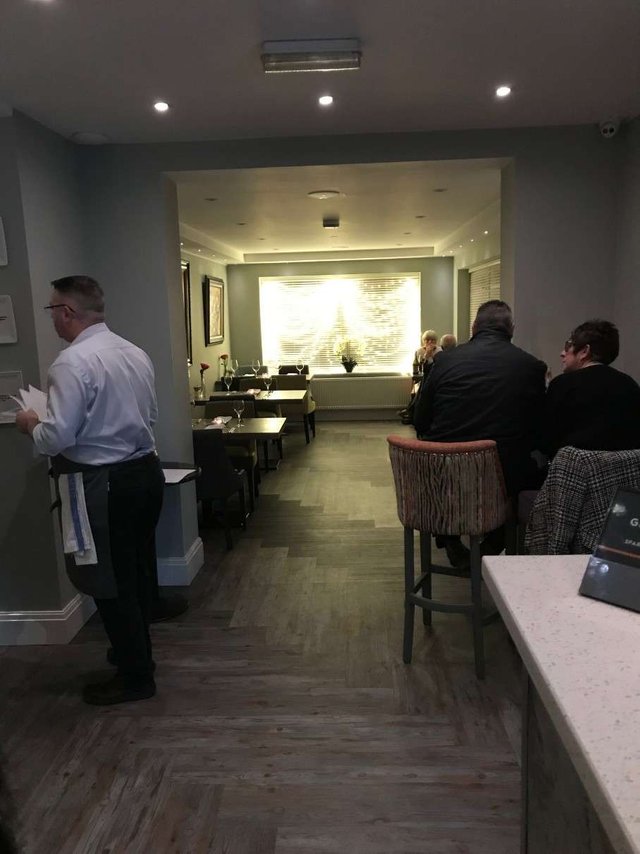 As a blind date venue it would be suitable if you have deep pockets, read on.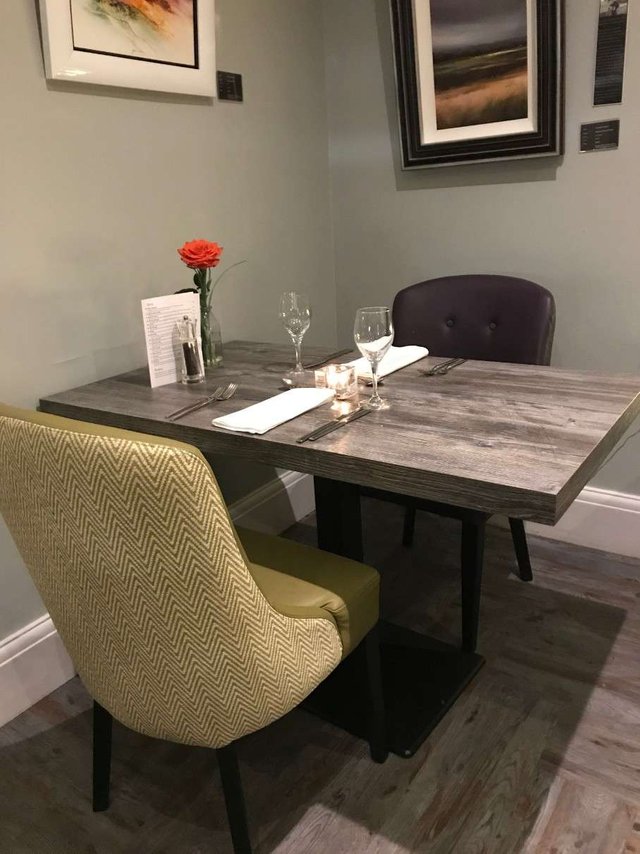 It was dark when we arrived and not overly busy. I would have preferred this table than the crappy one we were given but sometimes I don't think quickly enough in on the spot moments.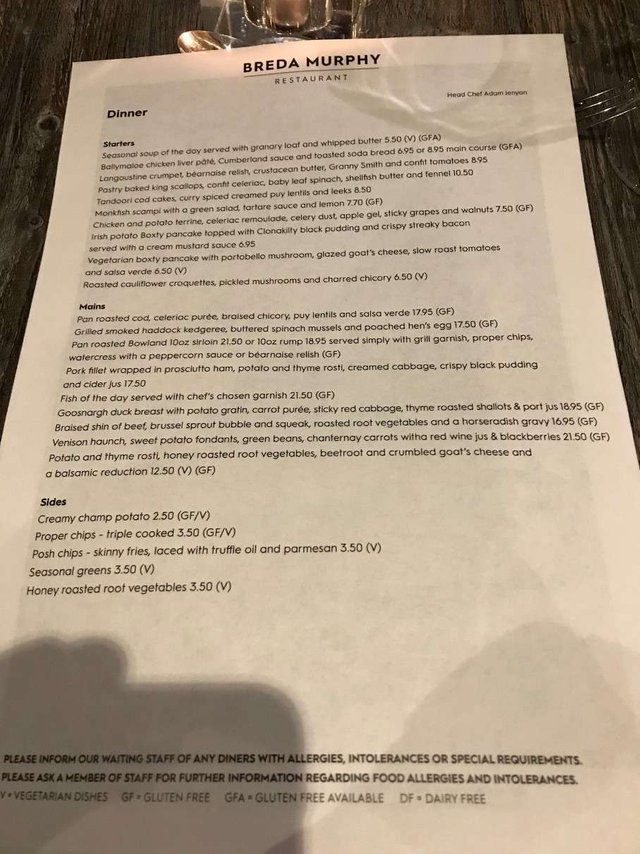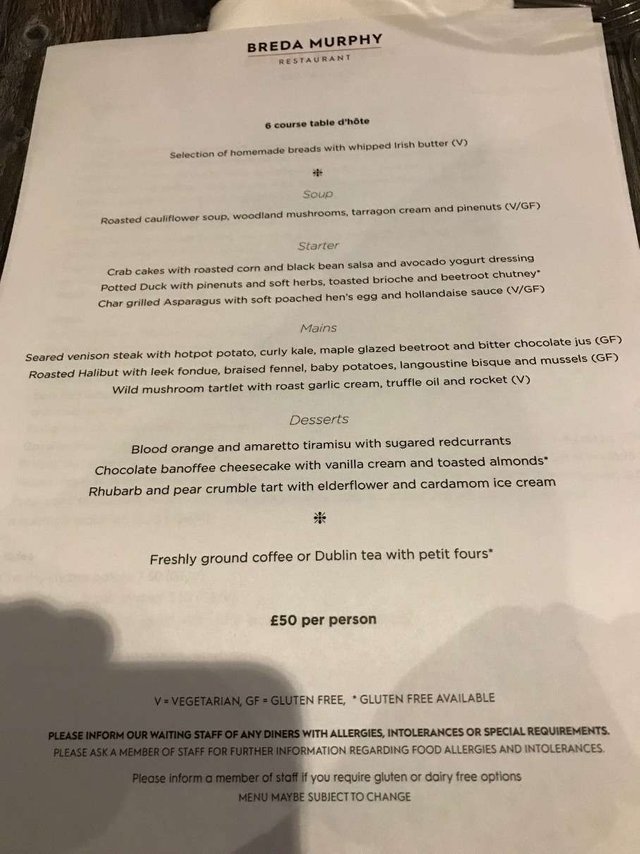 After ordering some drinks we were given these paper menus.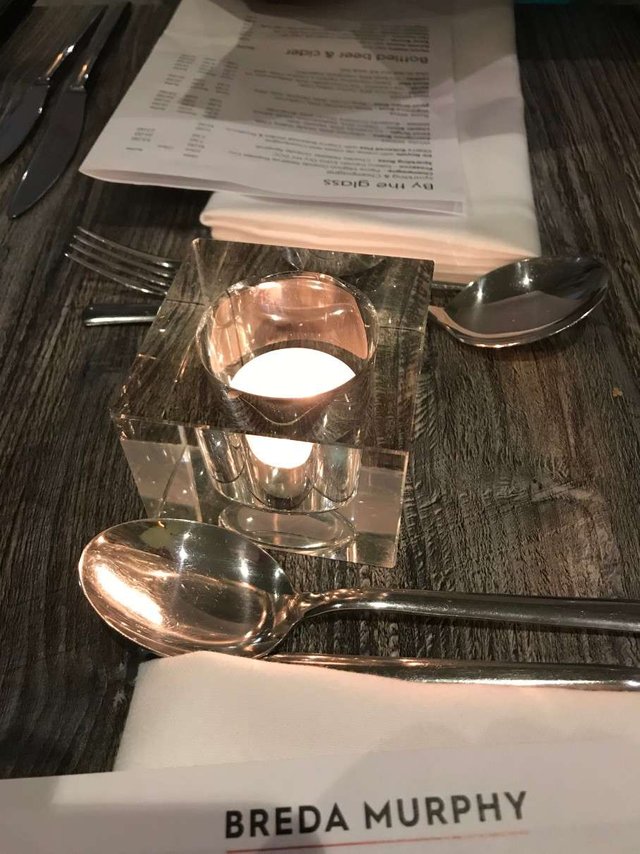 We needed to take care as there was a naked flame between us which could have resulted in a burning menu quite easily.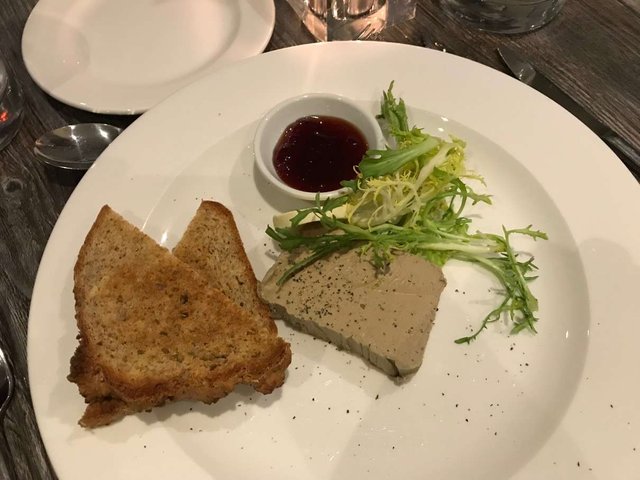 We settled for a shared starter of Chicken Liver Pate at £6.95 followed by Sirloin Steak for me at £21.50 and Fish of the day at the same price for my good lady.
The pate dish was quite small but once spread was lovely.
Pate was one of the things I missed most while living in the US, although @bozz tells me that it is readily available in the northern states.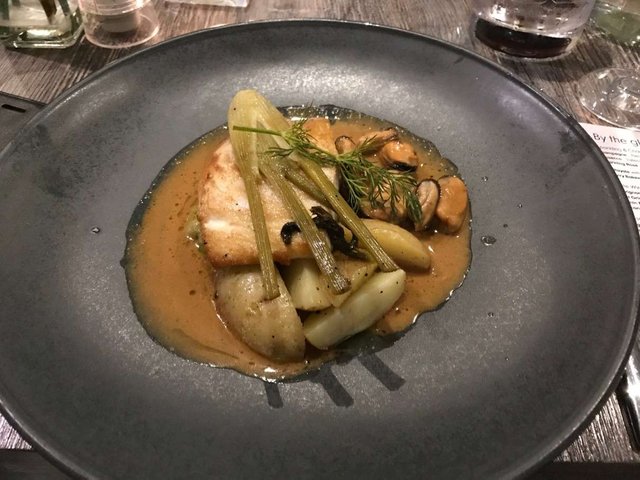 @bingbabe's fish which as I recall was Sea Bass came with some sauce and mussels as an accompaniment. She did finish it but I cannot attest to its quality as I didn't try it.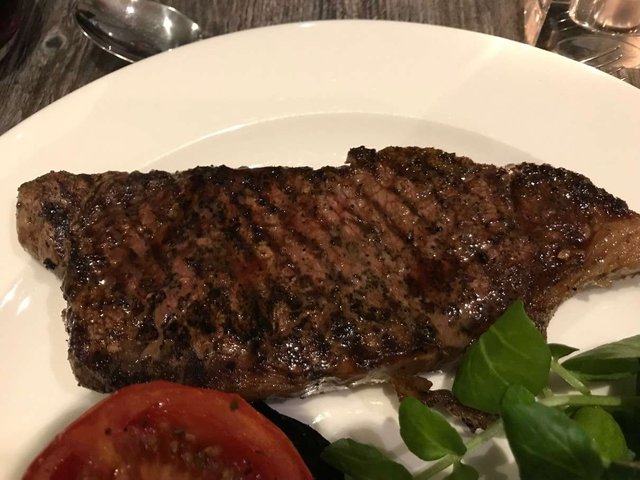 She did rave over my steak telling me it was awesome. My review of it was simply good.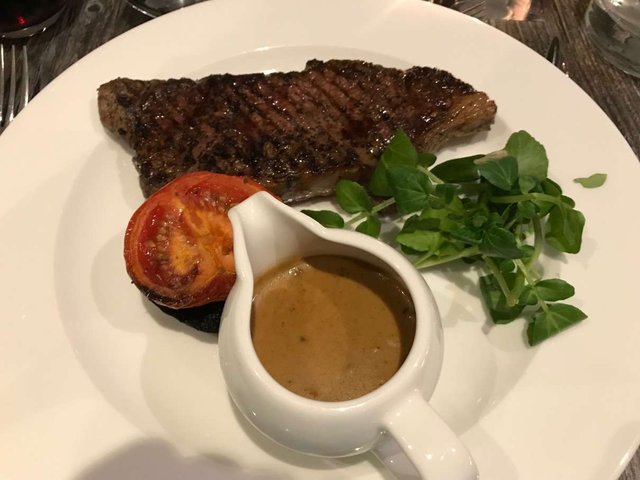 It does look the part but still cannot match the quality of those German cows, or even the Miller and Carter Steakhouses who I have reviewed previously.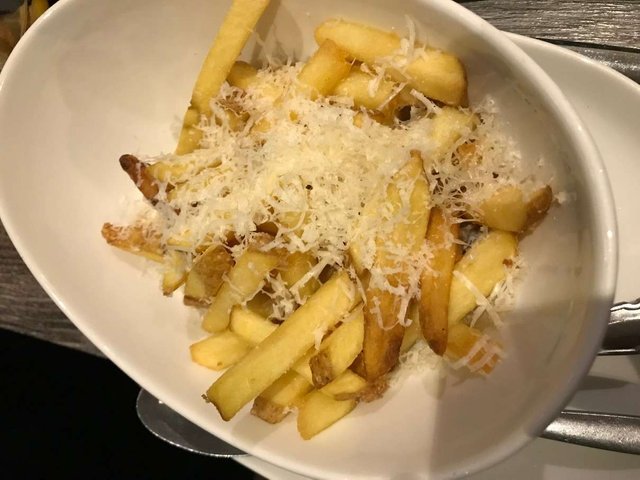 I did like the cheesy chips; they did taste as good as they look.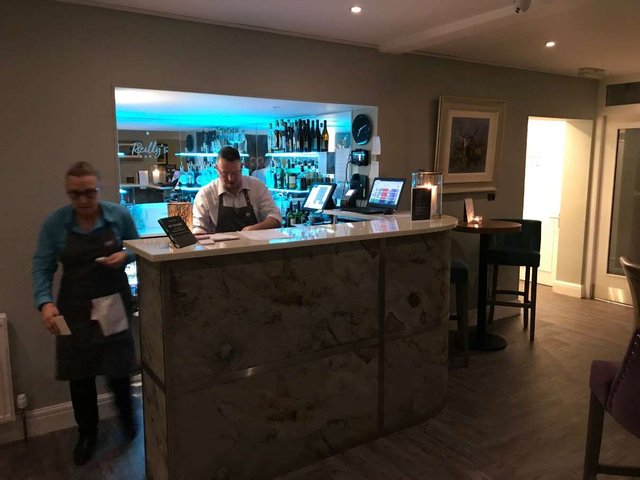 The Service at Breda Murphy's was good though @bingbabe had heard reports from others about snobby waiters.
I didn't get any of that and felt they were friendly and accommodating.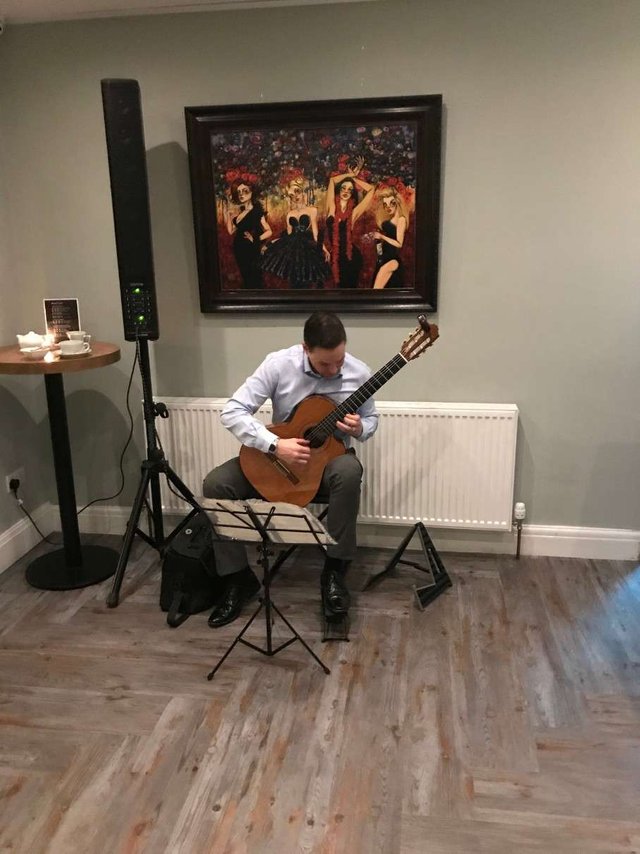 A guitarist was crooning some old classics but I had to get up and find him as a large pillar was between us and him.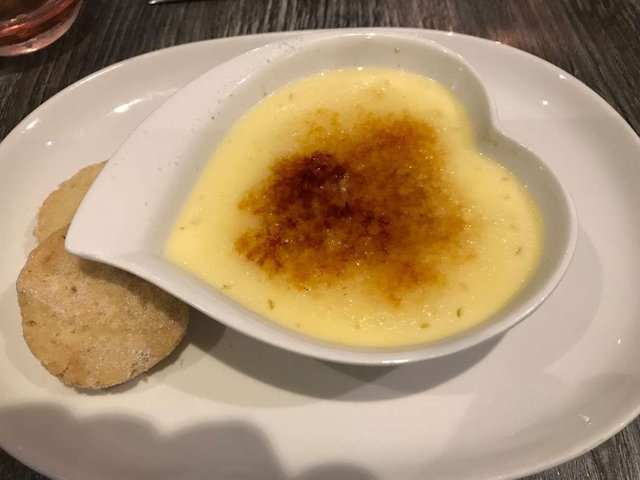 We finished with a couple of Crème Brule's which were of the cold type.
If you have ever had one of these warmed up then you will know they are one hundred times better! Still they were good, and filled that small gap that was left.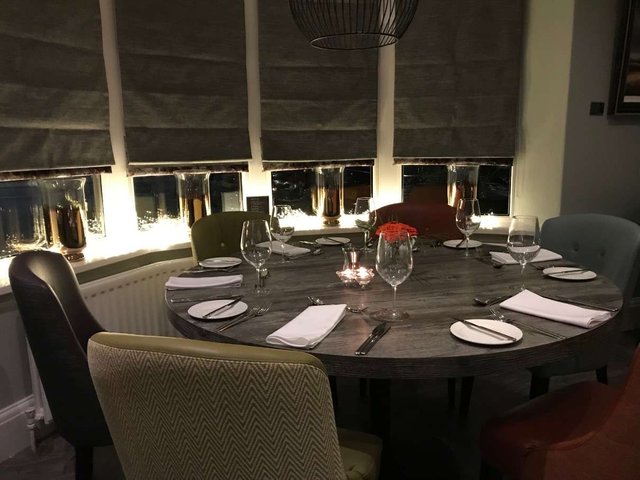 There's no doubt that Breda Murphy's is a classy place. The atmosphere is serene though was had some noisy bastards take over this round table close to the end.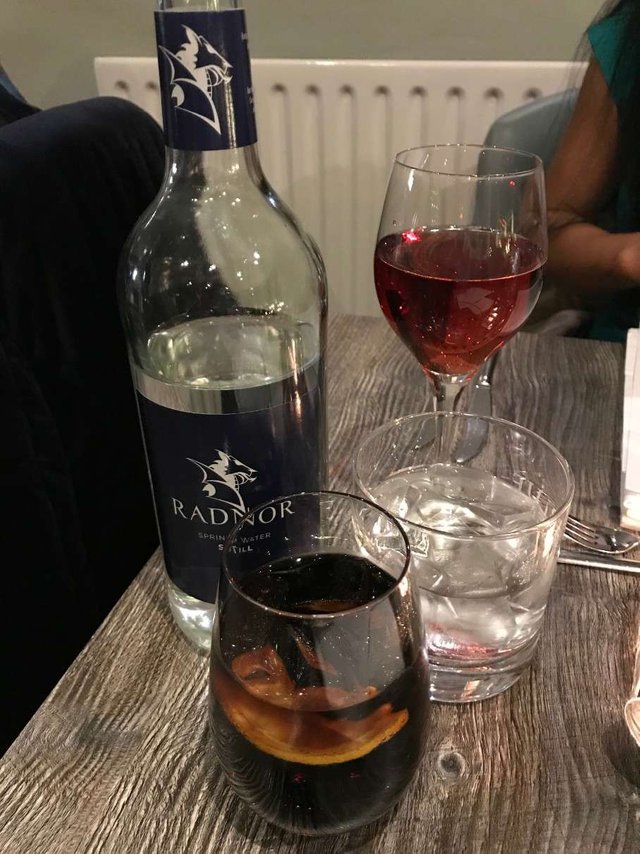 The clientele are mostly from the older generation, probably because the younger lot have no money and can't afford to eat here!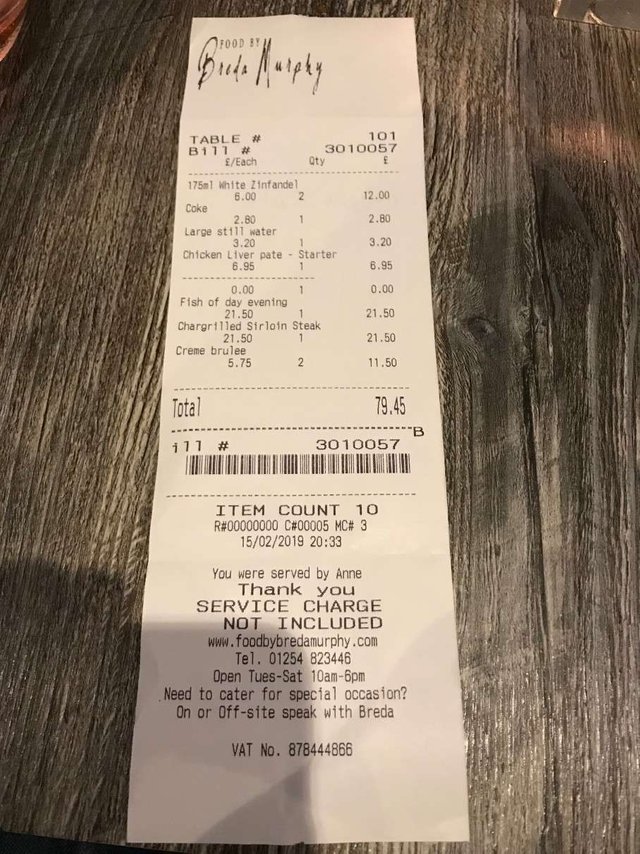 Almost £80 for TWO people outside London is hideously expensive.
The food was good but not good enough for a revisit when it is in the price category.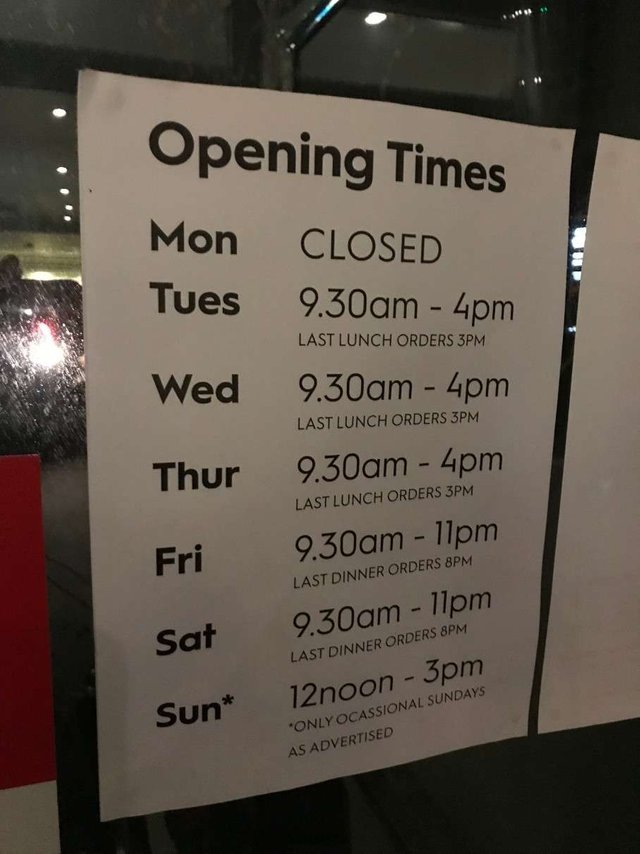 ---
Restaurant Information

Breda Murphy



41 Station Rd, Whalley, Clitheroe BB7 9RH, UK
---
Breda Murphy - A Tasteem Review
This post participated in the Tasteem contest Where to eat for my blind date?