Alnwick Lodge - A Tasteem Review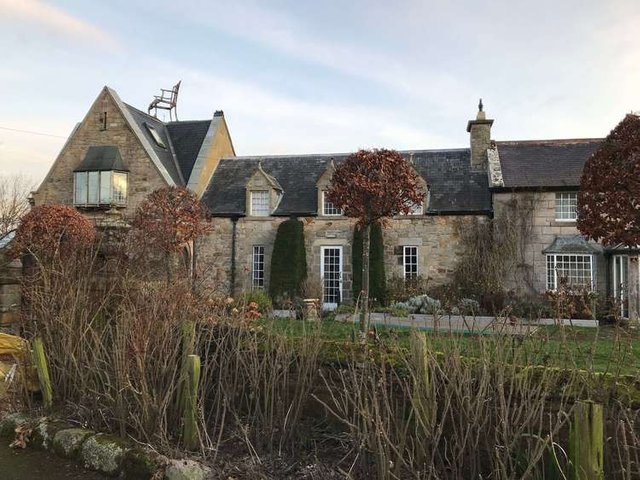 Alnwick Lodge must be one of the strangest places we have ever stayed at. To say it's the 'House that Jack Built' would be pertinent, to say the least.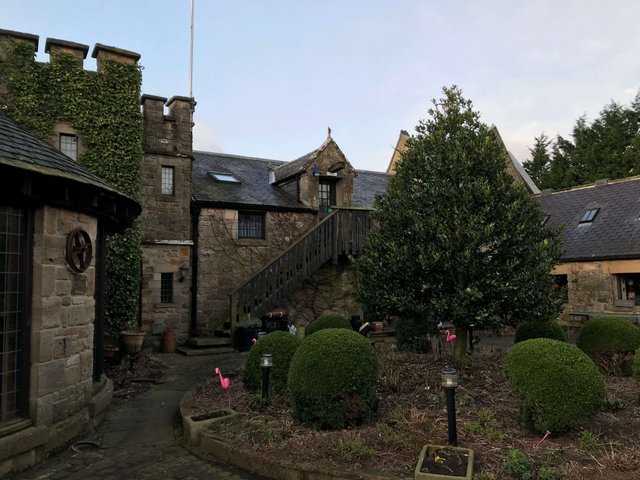 We were scheduled to leave early in the morning but not before the included breakfast.
As such I can't present a bill but the accomodation was around £60 a night.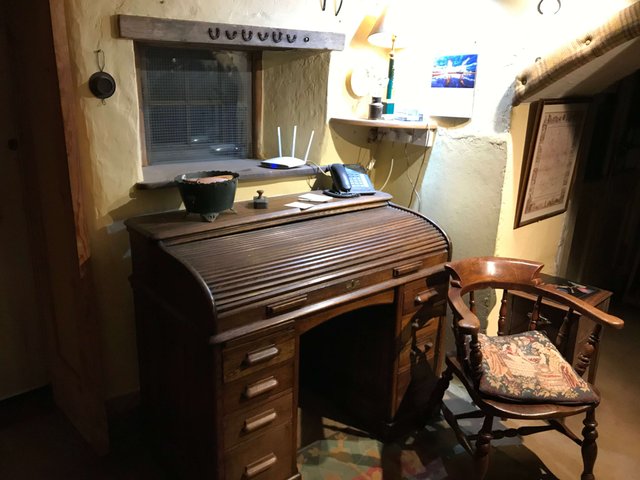 The landlord is very accommodating and questioning him yielded some interesting answers.
He's been the owner since 1986 and the Lodge was once a farmhouse ruin.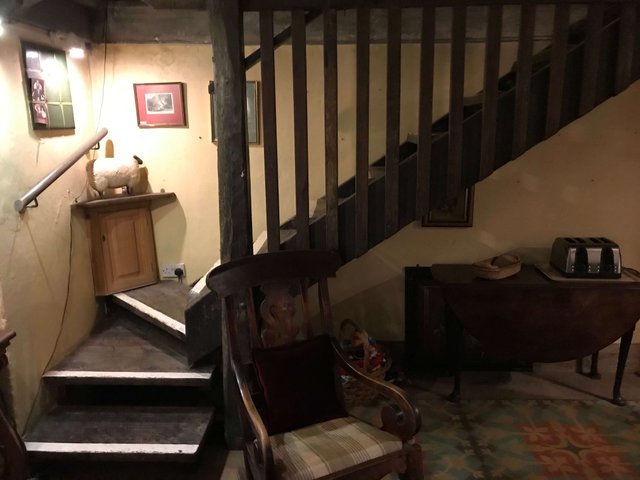 Since then he's added all these personal items which create a unique look to the place.
Far from being in the middle of nowhere Alnwick Lodge is right off the A1, a major road that connects London to Edinburgh.
You can't just walk in here and order breakfast; you need to be a guest.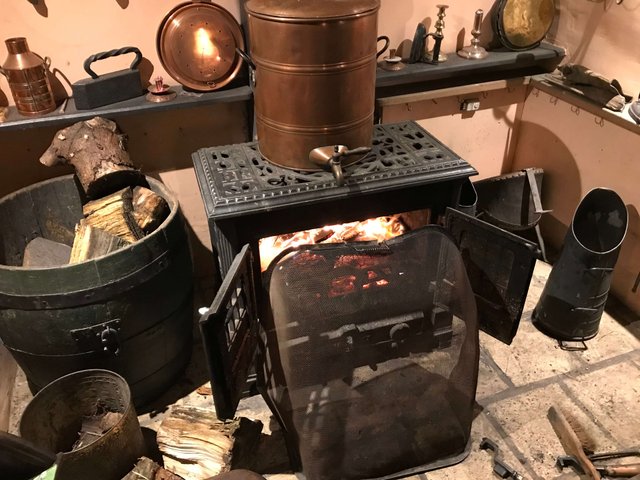 Have you ever sat around a roasting fire for your breakfast?
'If the logs get low, feel free to load more up', says the landlord cheerily.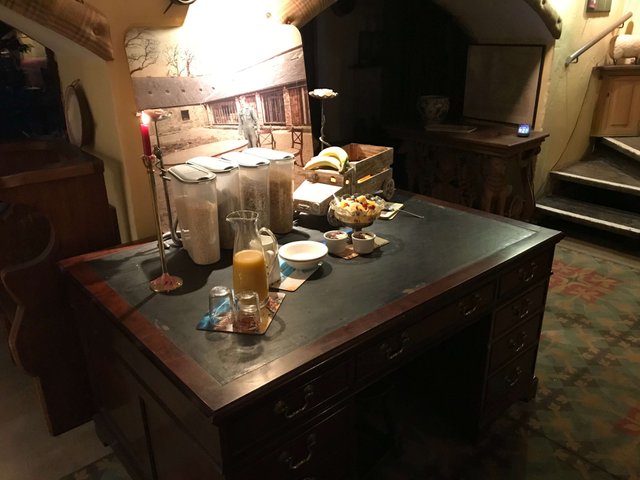 That's him in the picture behind the cereals and fruit juices in the 1980s.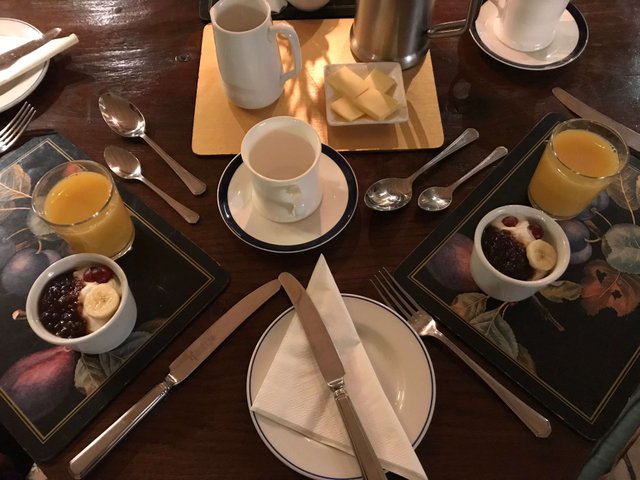 The coffee was decent and so was that yoghurt with jam, bananas, and berries which proved to be an appetiser before the main course.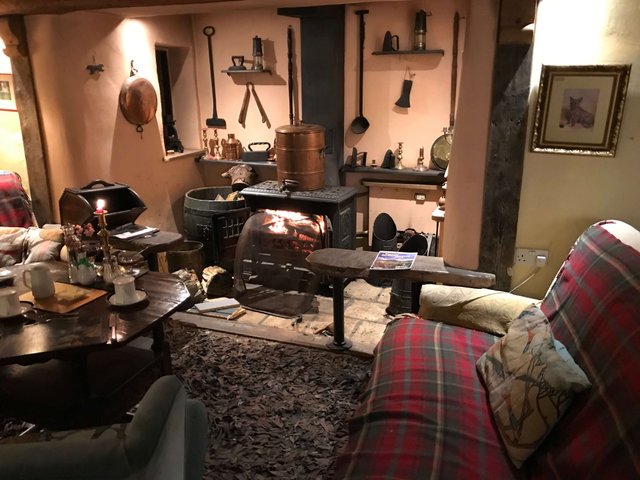 I asked if it was normal to have breakfast in this room next to a roaring fire?
'Oh no, there's a large dining room through there', he mentions poking his arm in another direction.
'You're my only guests and so I thought it would be a more comfortable here'
Fair enough, it's just a little strange, I thought.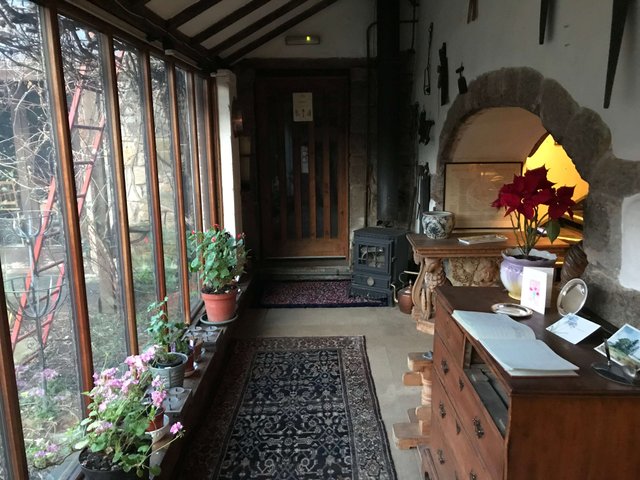 Looking around the walls are loaded up with farming instruments, poles, hoes, bear traps, and pitchforks.
A haven for visiting farmers or maybe poachers.
'The Texas Chainsaw Massacre was running through my head at one point'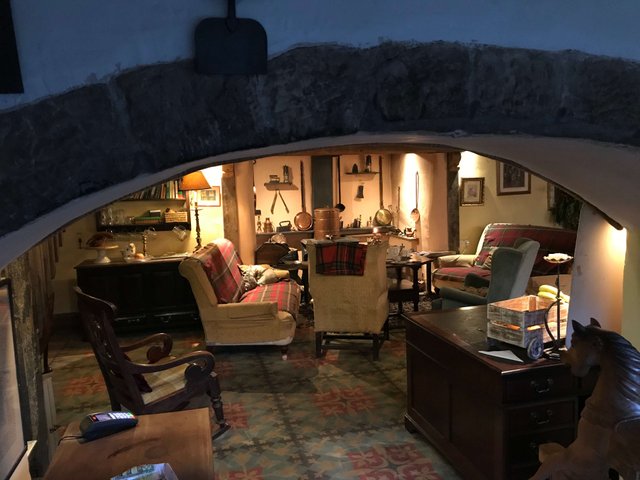 So how about the breakfast?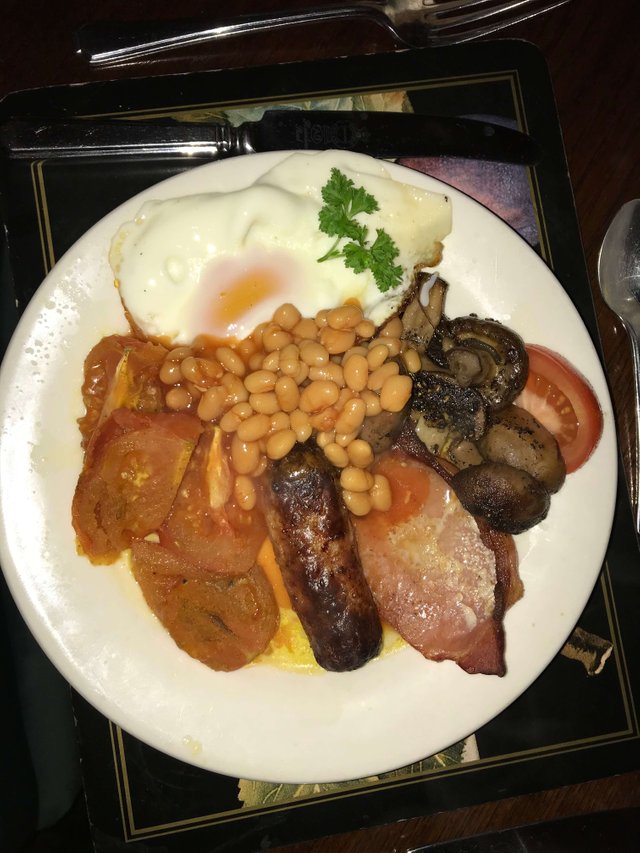 Well, it was wholesome, I cannot say otherwise.
The egg was runny and the beans were not 'Asda Big Value' ones. Trust me, I can tell with the taste.
There was a strange taste to all of the food. Personally, I think he had gone a little over the top with some spices and pepper or something.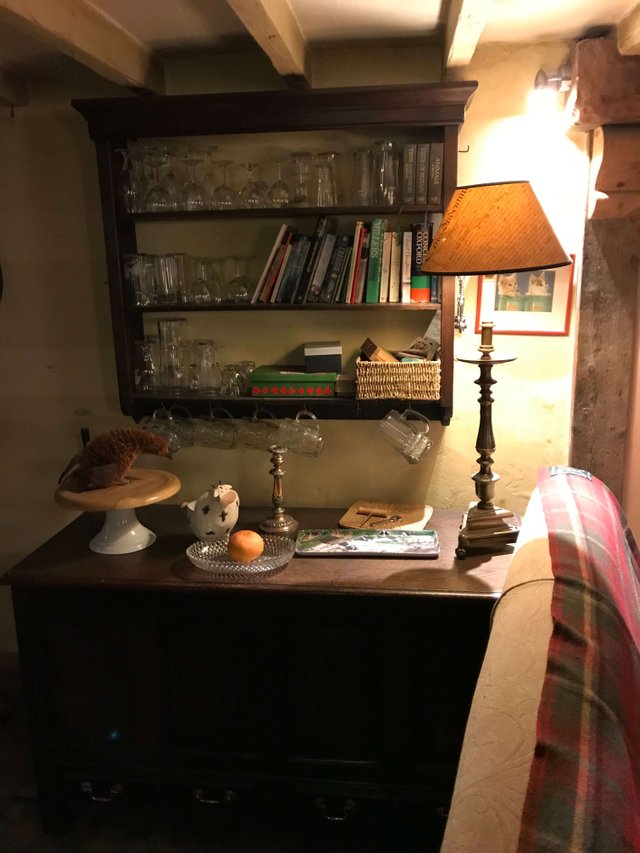 It could have been great, but leave the crazy spices off my breakfast thanks.
@bingbabe agreed, also going for the Big Fat Unhealthy Heart Attack Inducing Full English breakfast.
Do you get my drift? I don't eat this food every day or I would probably be dead quite soon. It's not exactly good for us.
TripAdvisor boasts mixed reviews regarding Alnwick Lodge. If you don't expect 5-star treatment and plush surroundings then it's all good.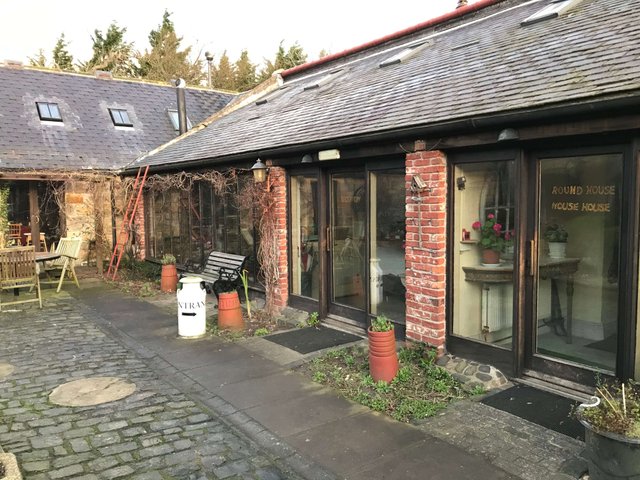 My personal opinion is that it's quirky, unique and friendly. The breakfast could have been better.
If you eat there, suggest to the landlord that you would like no 'weird stuff' on your food.
---
Restaurant Information

Alnwick Lodge



West Cawledge Park, Northumberland, Alnwick NE66 2HJ, UK
---
Alnwick Lodge - A Tasteem Review
This post participated in the Tasteem contest Best breakfast