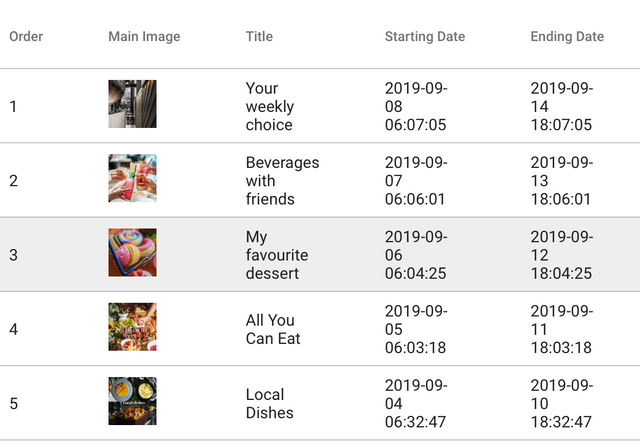 Dear Tasteemers,
After the HF21, Steem users will earn less. This news may discouraged many little ones on Steem. We received questions, what will happen after the HF, Tasteemers seem to worry about the new situation.
For Tasteem Global, we will support Tasteemers as before. Every Tasteem submission will get an auto vote base on Ranking of each user ( from silver to diamond )
For every quality post, our supporter will add reward to you up to 22% @tasteem upvote.
Tasteem supports Tasteemer equally, whether big or small and we are very happy to see active users during this down time of the alt coins.
---
This week Tasteem Global contests from Monday 04.09-Sunday 08.09
2019/09/04 = Local dishes
2019/09/05 = All you can eat
2019/09/06= My favourite dessert
2019/09/07 = Beverages with friends
2019/09/08 = Your weekly choice
Visit Tasteem Discord for more information about the additional Tasteem Global contest rules
Thank you and see you soon at Tasteem 🧡
Tasteem links- please vote Tasteem as your witness 🧡





Follow me