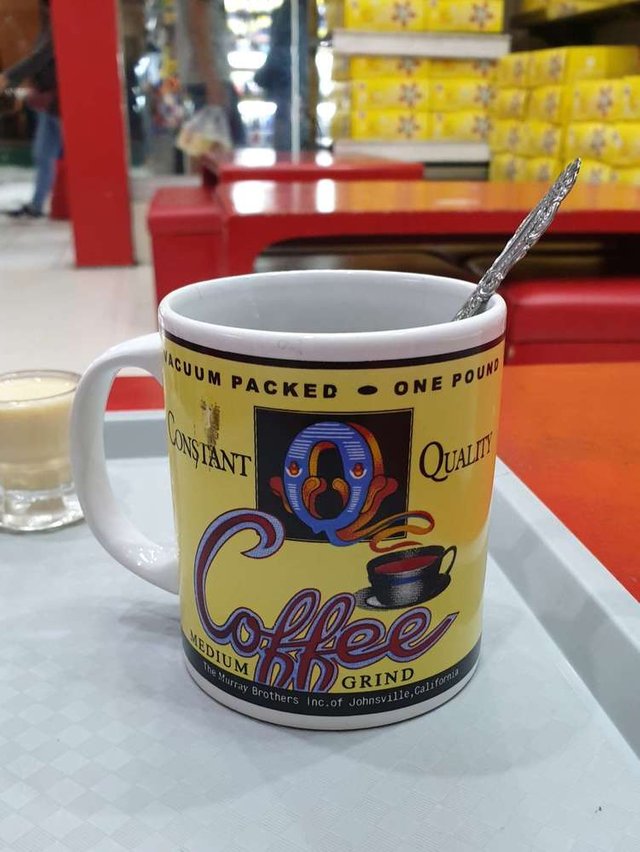 I was passing by inside the mall when I noticed the name of this food store. I was already passed its doorway when I wondered. What is that again? Coffee and ice cream? I turned back and confirmed. Yes that is the name of the store. Coffee and ice cream shop.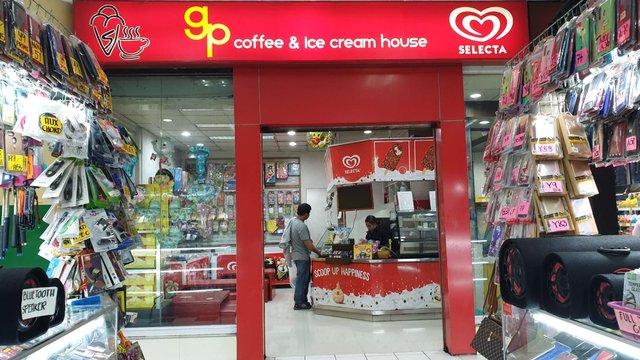 The store's dining area is not the ordinary type. It has low chairs and tables like those for Japanese and Koreans that I saw on television.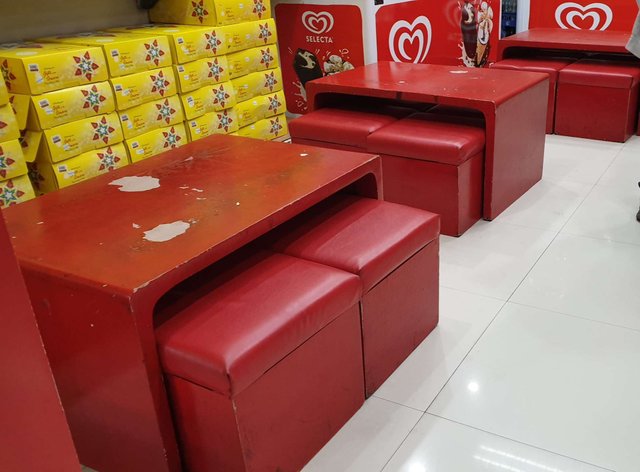 At first glance, the store is more like an ice cream store than a coffee shop. Freezers of ice cream are on different sides to choose from.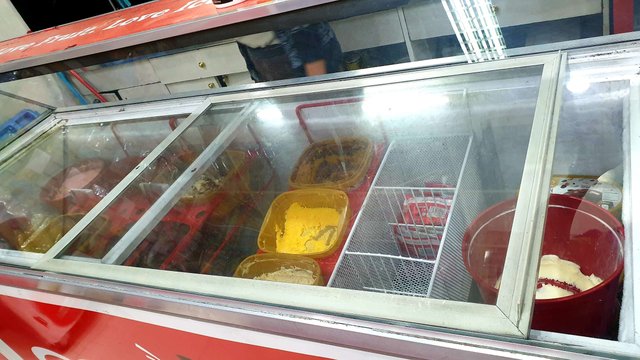 Aside from being a coffee and ice cream house, they also have pies, and what's more? They have party needs and cellphone accessories. It is funny and cool that this food store has gone on both ends when it comes to diversity of their products. But where's the coffee? I wondered if they just put "coffee" to their store name to catch attention.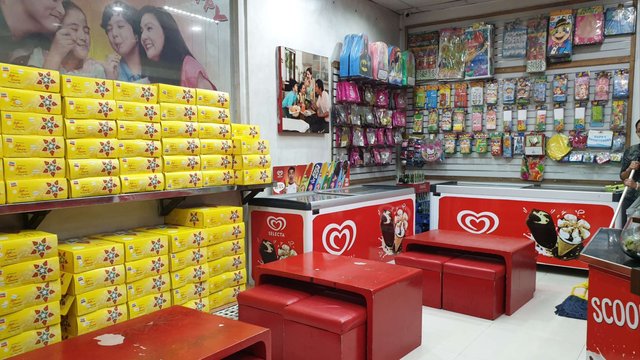 I looked around and found the menu for the drinks. So they indeed serve coffee and at a very reasonable price. That is with the assumption though that their serving is of fair size.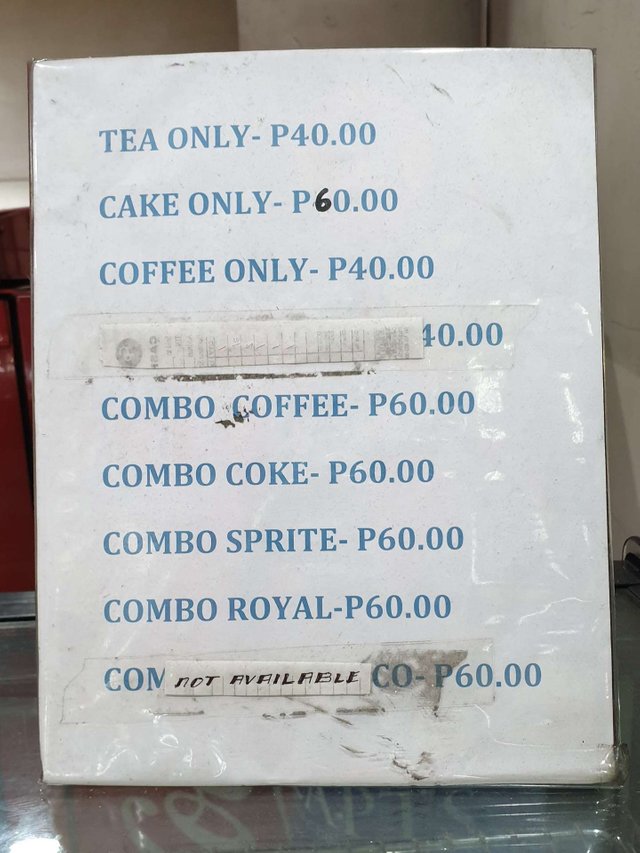 What do they have to be paired with coffee? I checked the glass shelf on display and there were only few slices of cake available. And there were only two types of cakes that I can not identify.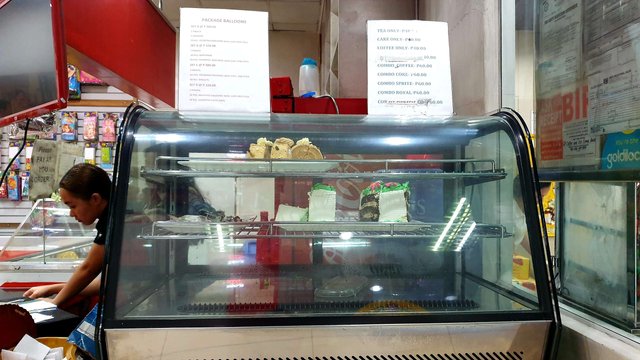 Without talking to someone in particular, I ordered for coffee while looking for something to eat. One of the crew answered, "plain ma'am or combo?"
I wondered what the combo was, tea and coffee? I did not bother to ask though.
"Plain, please. That still comes with creamer, right?"
"Yes, ma'am."
"So how do you do my coffee?" I was still curious as I do not see coffee dispenser.
She went around and behind the counter. My eyes followed her. Ah, there was a small dispenser back in there.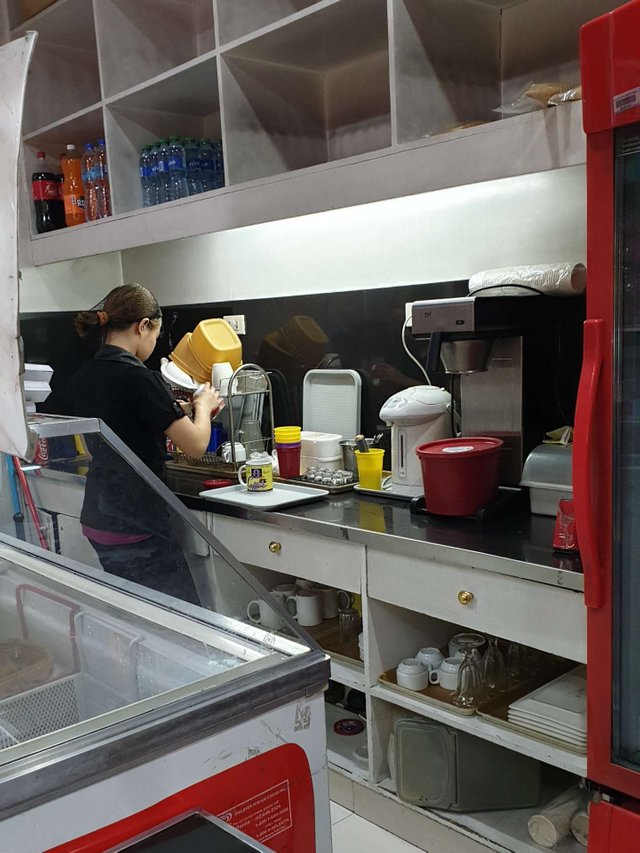 She came out with a tray of my order. A mug of coffee, a sugar container (they have brown sugar, good!) and a shot-glass of creamer.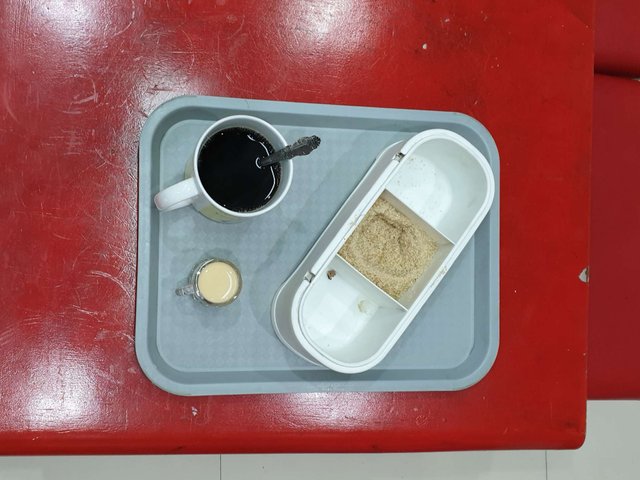 I was expecting powder creamer but I got the liquid one. I suspected the creamer so I tasted before pouring into the coffee. I was right. It was evaporated milk. That's clever of them. Evaporated milk is of lower cost than creamer. I can't complain about the combination, though. It was good that I wished there were more of the milk.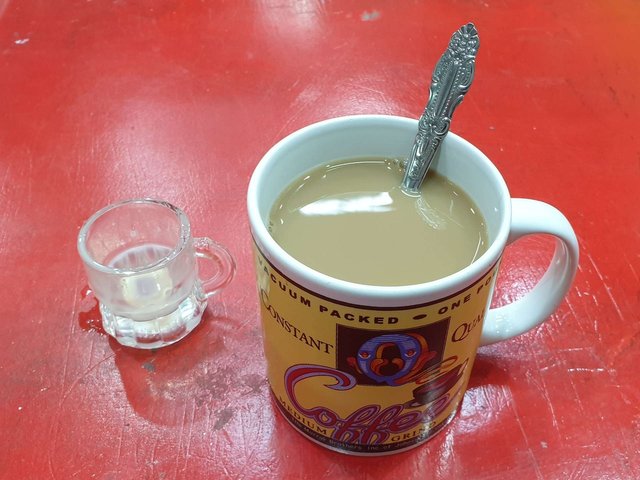 I did not want the cakes on display will all the icing coat. The store right beside this one is a bread shop so I asked if I can buy outside and bring it in for the coffee. They allowed it so I went to the next store and got this golden butter cake slice. It was perfect for the coffee, without the scary sugar of icing.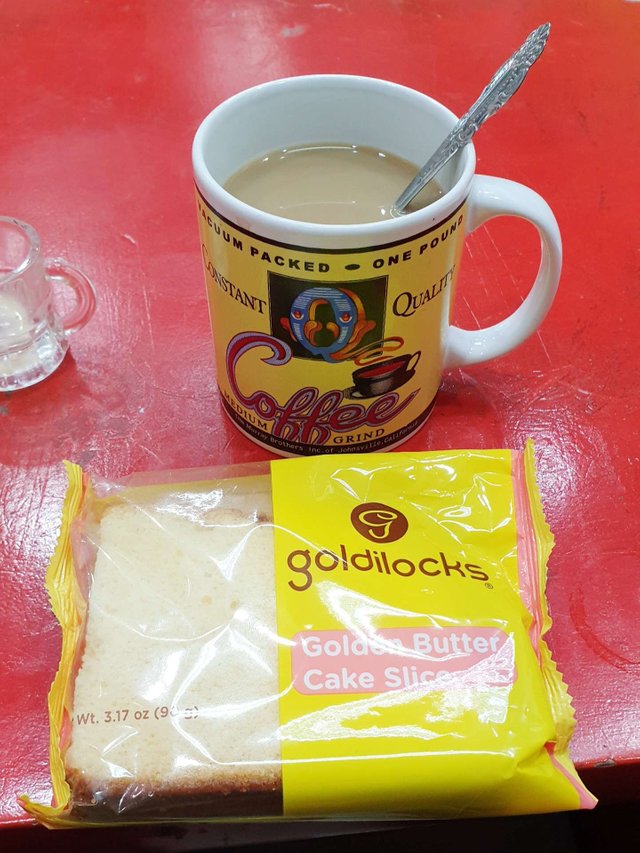 Next time, maybe I should try the combination of coffee and ice cream to give justice to the name of the store
GP Coffee and Ice Cream House
Ground Floor
Baguio Center Mall
421 Magsaysay Avenue
Baguio City
Philippines
---
Restaurant Information

GP Coffee and Ice Cream House



421 Magsaysay Ave, Baguio, 2600 Benguet, Philippines
---
Coffee and ice ceam in one, anyone?
This post participated in the Tasteem contest Coffee Break ☕️