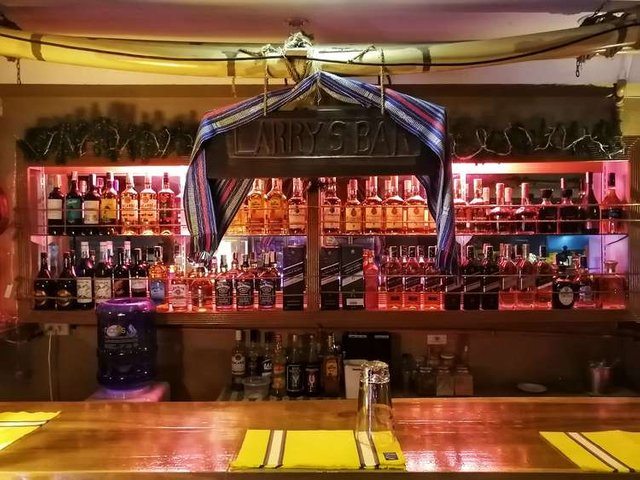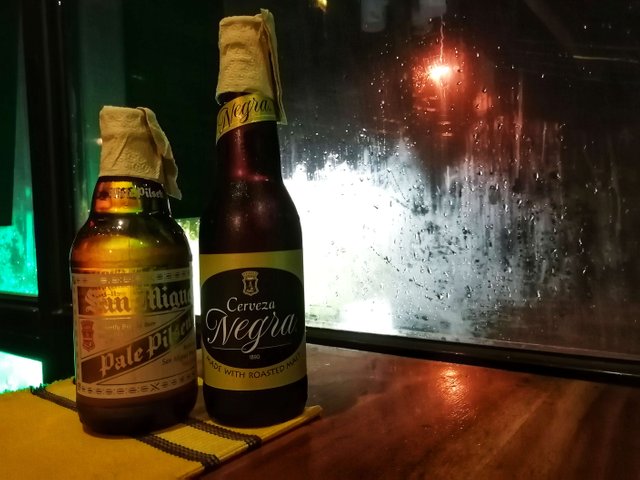 For a rainy night, it calls for good food, good music and a beer. For that, we decided to visit Bag-Iw Steakhouse.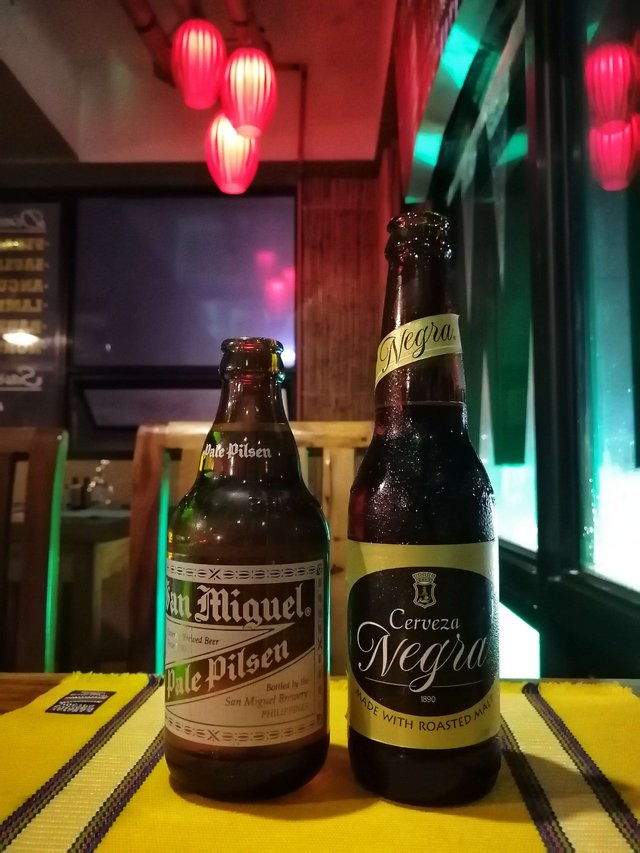 Bag-Iw is located at Marcos Highway or Ben Palispis Highway. It is some 4 km from the city proper. Although it was a light to moderate rainy day, it was almost continuous. We took a cab going there. Taking the a jeepney plying this route is an option as well. You can take jeepneys going to Central Bakakeng, Sto. Tomas or Balacbac.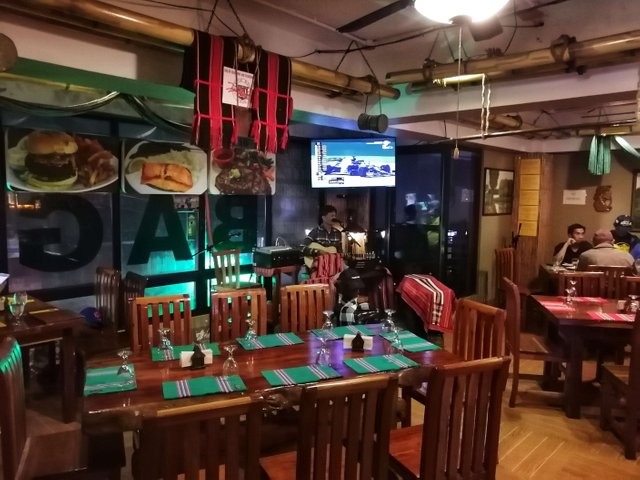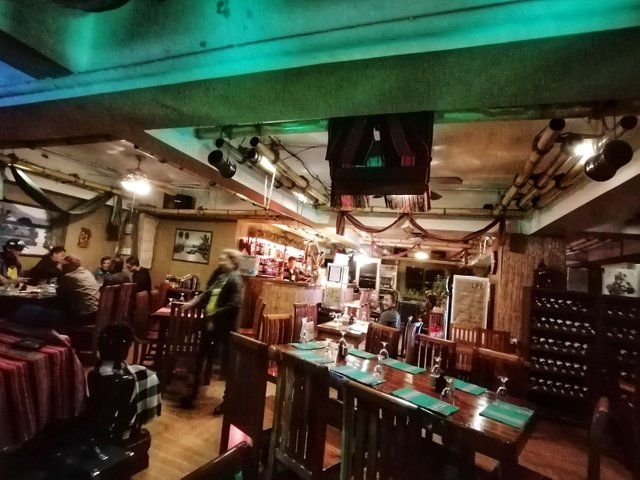 Bag-Iw is another name of Baguio City and that is where the name of the restaurant got its name.
Entering the place gives off a warm and homey vibe already. They livened up the place with woven fabric of the Cordilleras matched by woven table mats. Hanging by the ceiling are spears and drums and gongs. They also used sticks to accentuate walls and poles. Bamboos were used on the ceiling as well. Wine racks line up one wall.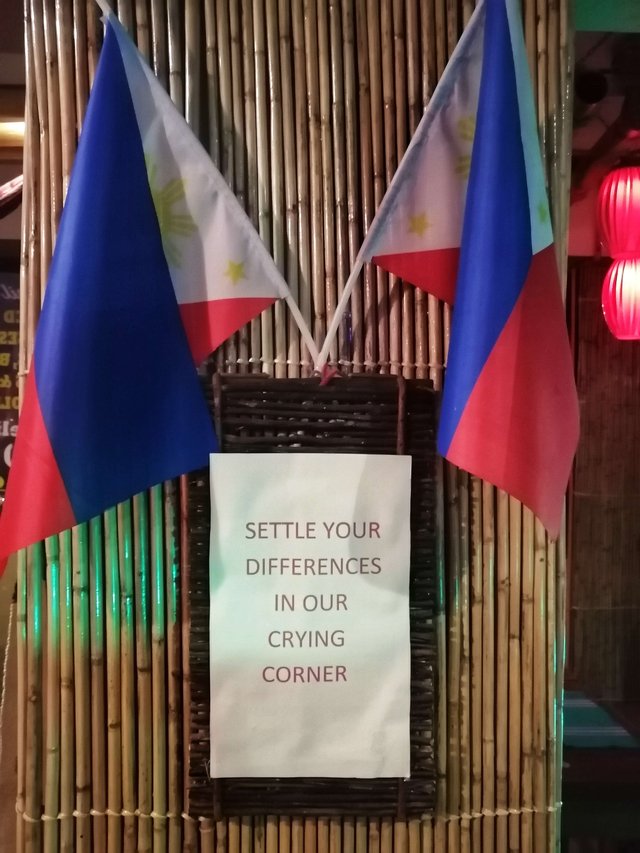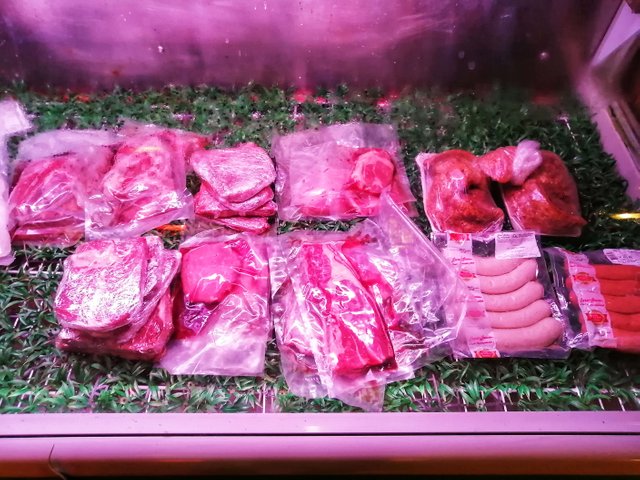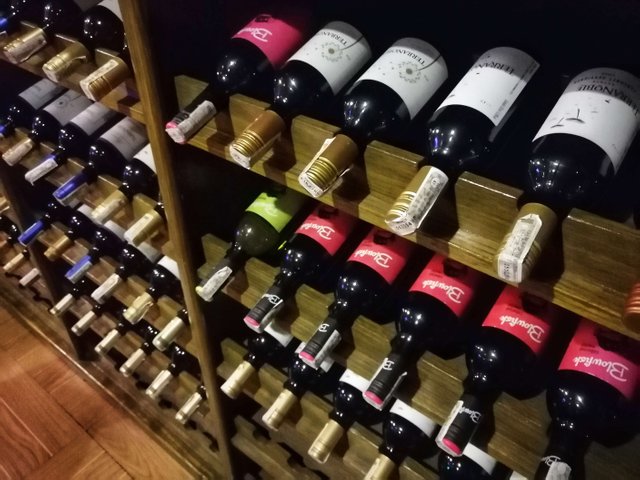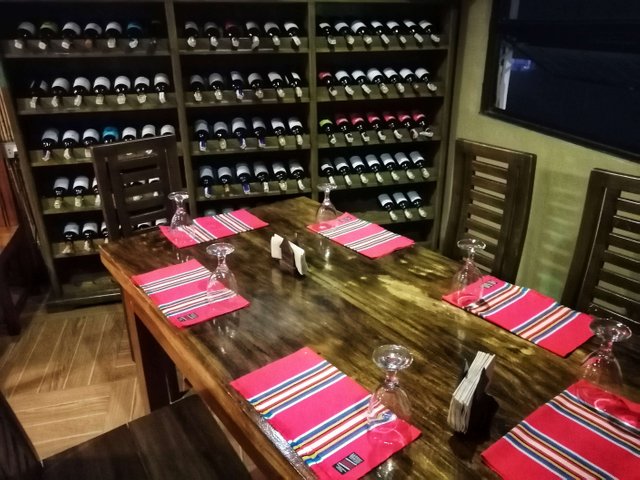 Steak is the specialty here but we decided on local food instead. We ordered Pork Sisig, Spicy Chicken Buffalo Wings, Tempura and although these are appetizers we ate rice with these.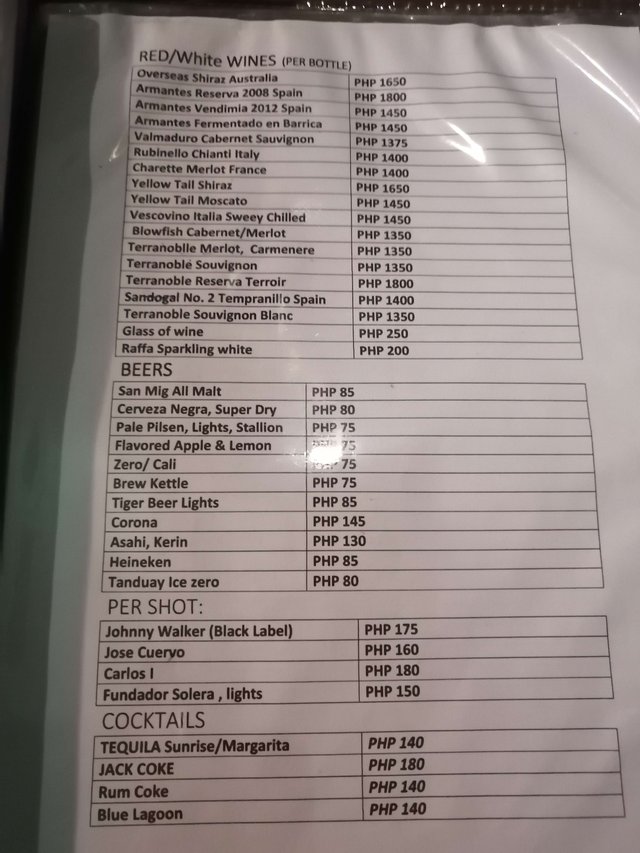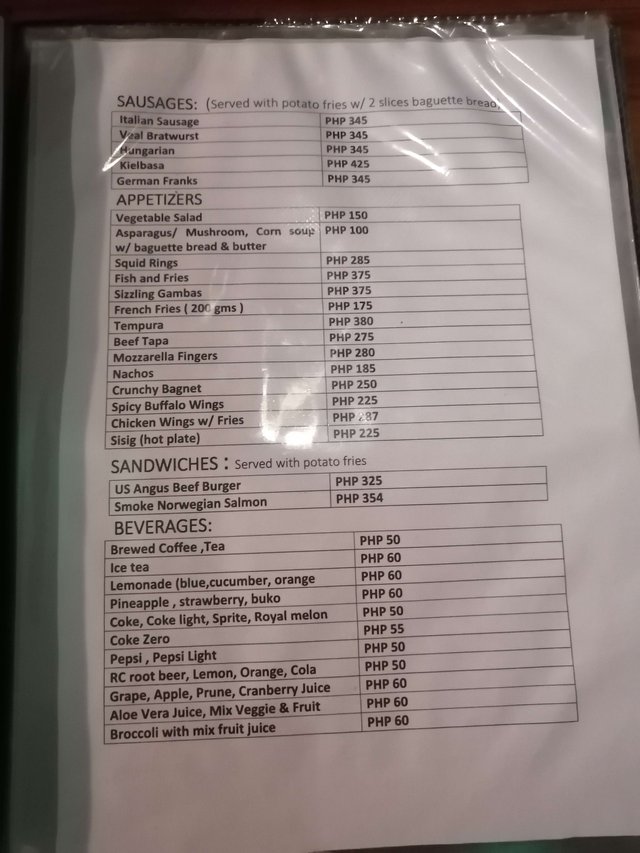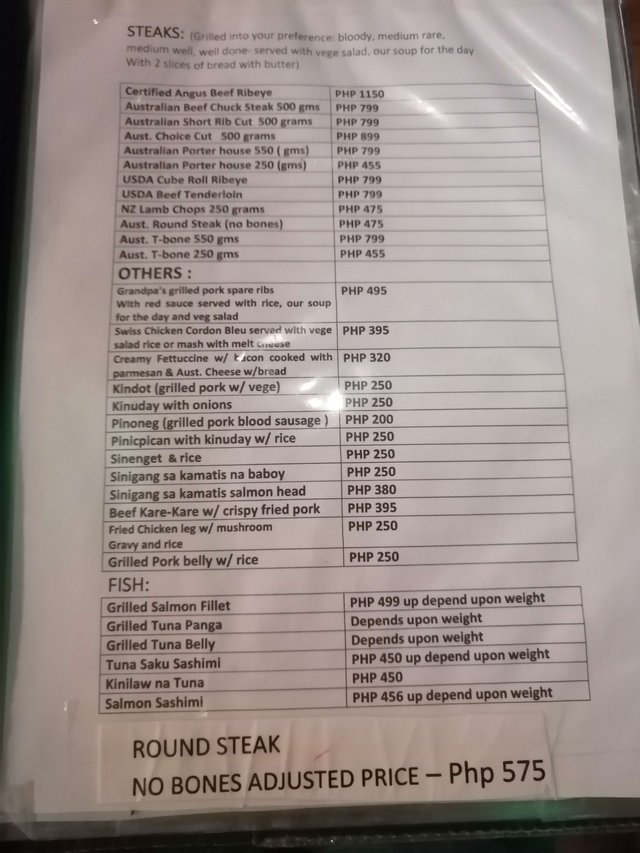 They serve different kinds of alcoholic and non-alcoholic beverages from beers to wine to hard liquor. They serve also breakfast, lunch and dinner.
While waiting for our order, we had a sip of Pale Pilsen and Cerveza Negra both products of San Miguel.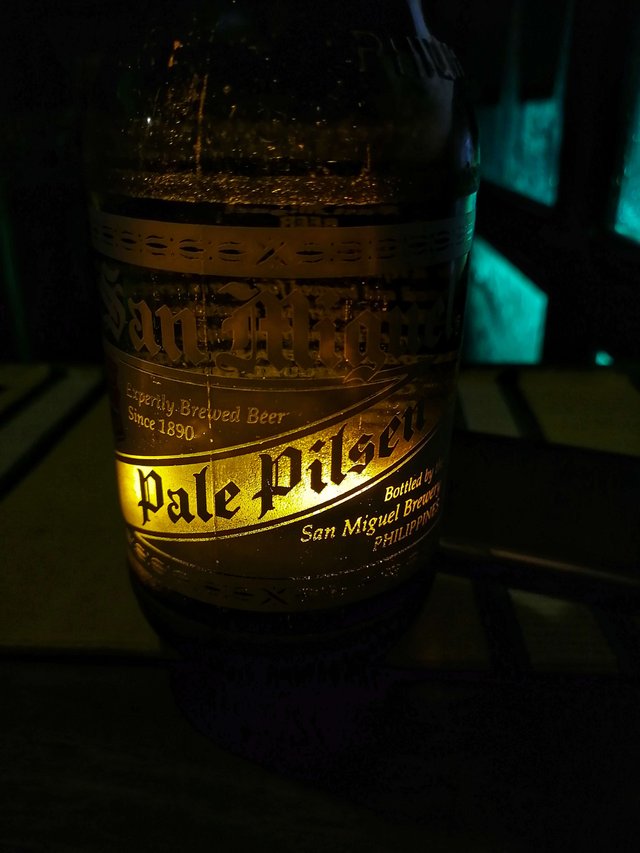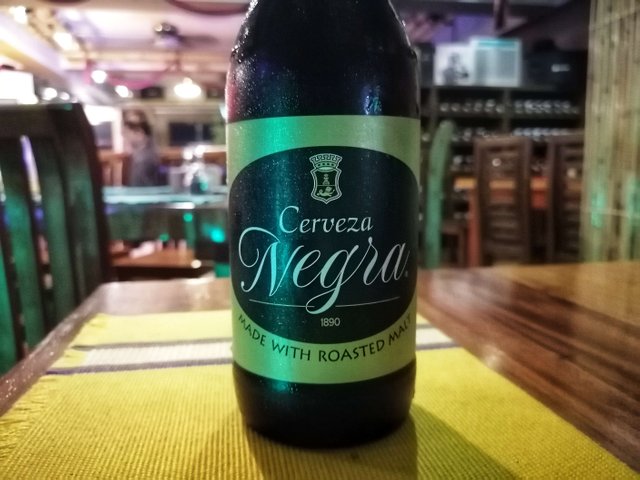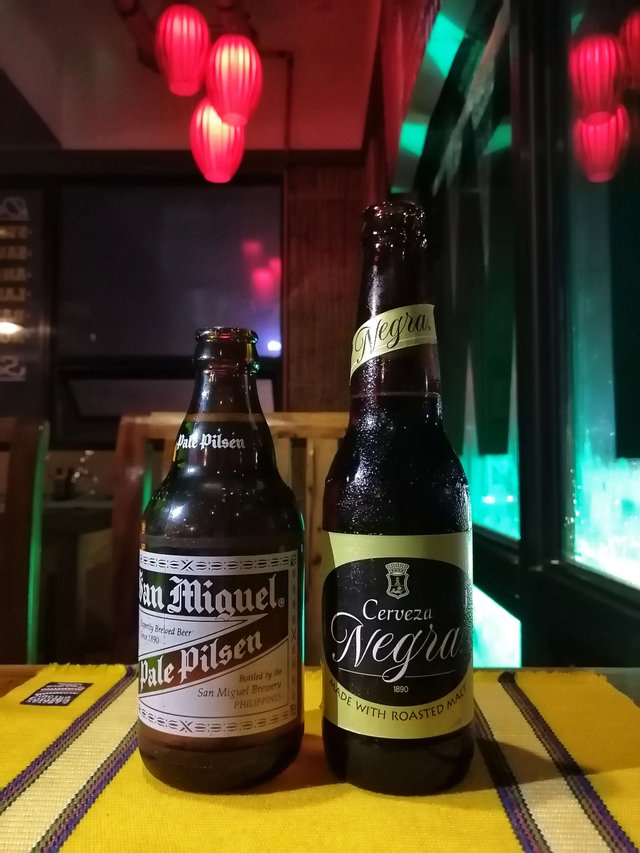 Our orders arrived in less than five minutes.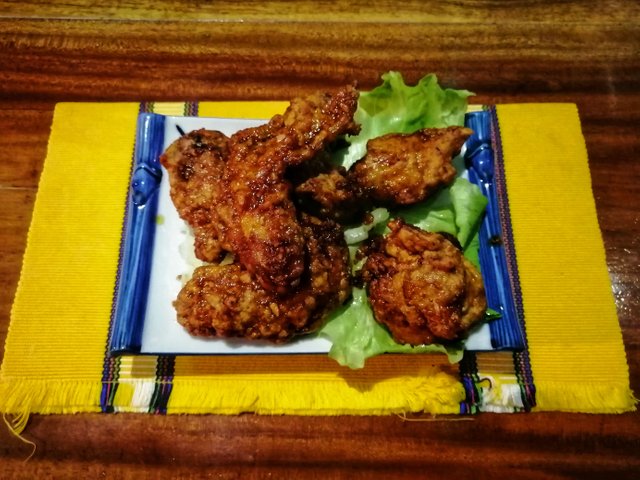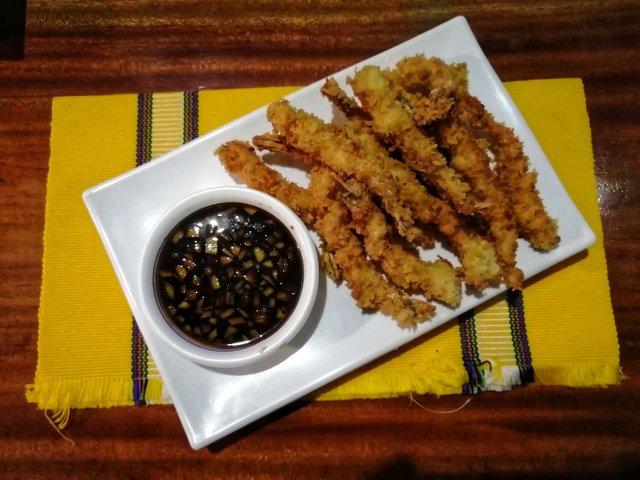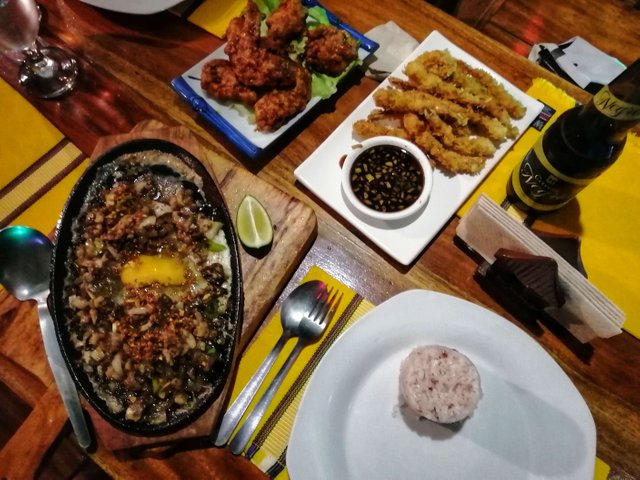 The chicken is soft and tasty but not that spicy. The sisis is spicier. The tempura tastes good. Everything tastes okay plus their rice is delicious as well.
Since it was a Saturday night, there is a performer entertaining us with good old music. There were only few of us customers but we had fun joining in the singing. What a way to enjoy your meal.
We stayed a little longer after eating enjoying the last sips of our alcoholic fuel while listening and singing along with the singer.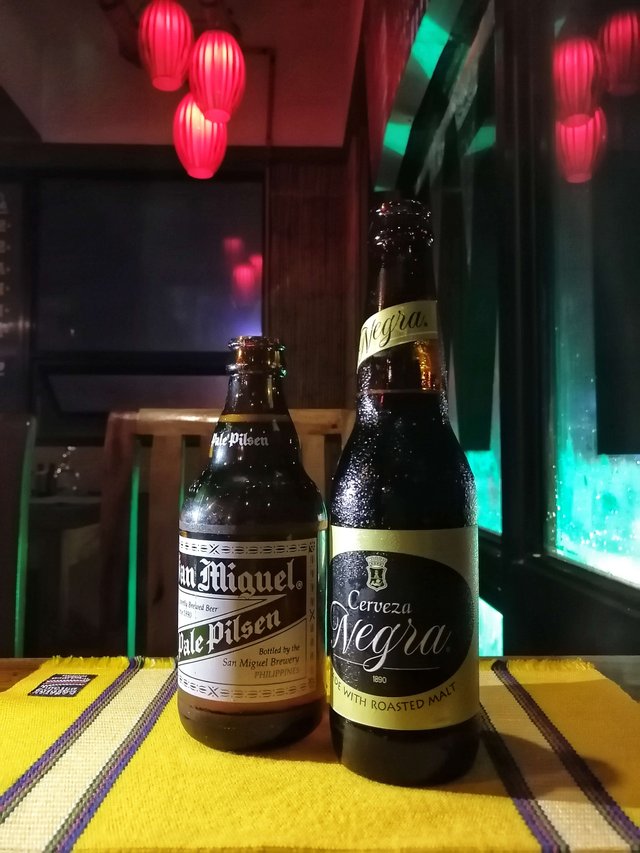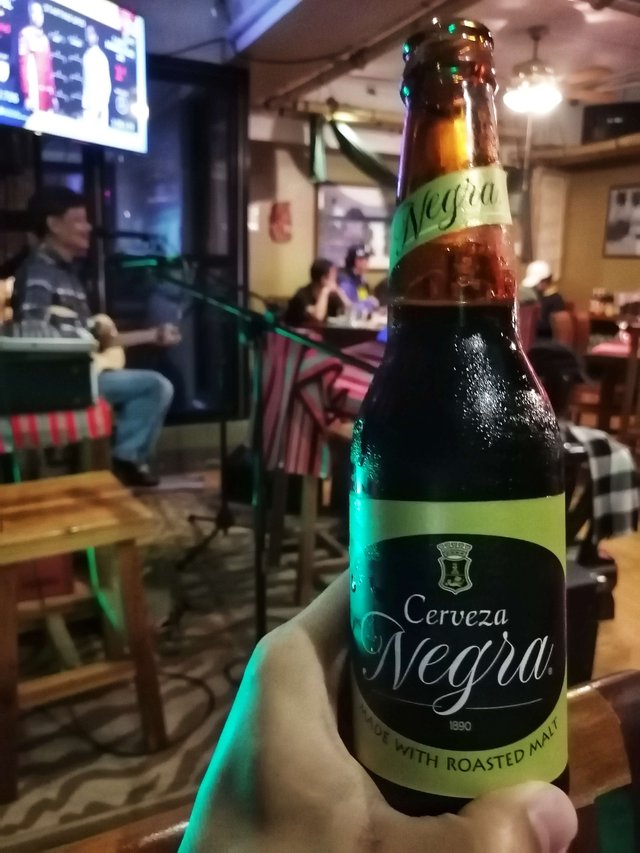 If you want to enjoy good music, food and beer, come to Bag-Iw locates at 174 MM Gara Building, Bakakeng Central, Marcos Highway, Baguio City the same building wjere Casa Bel Inn amd 7/11 is located. They are open from 8:00 a.m. to 12:00 p.m.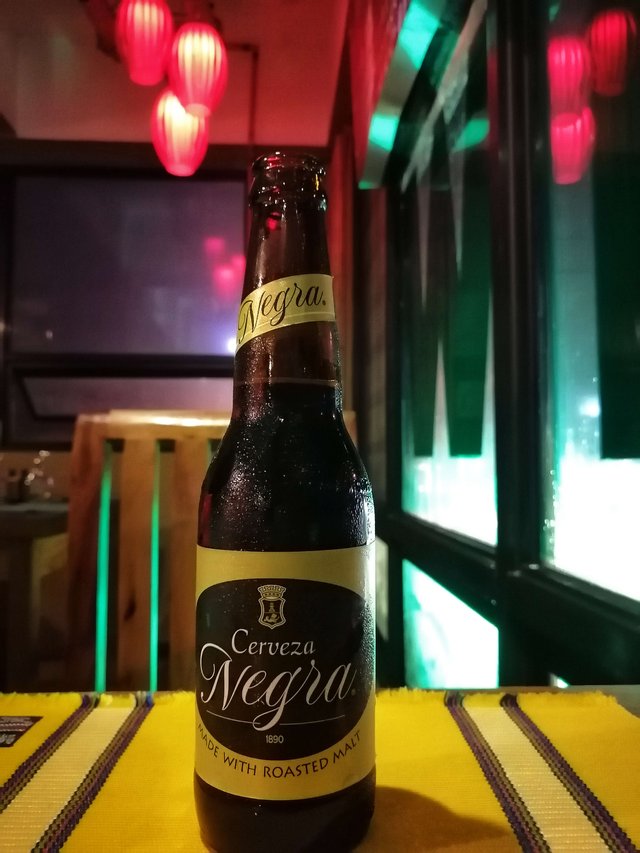 Check out @detlev's #beersaturday challenge and join.
---
Restaurant Information
Bag-Iw Steakhouse



Baguio, Benguet, Philippines
---
Beer and food at Bag-iw - Baguio City
This post participated in the Tasteem contest Beverages with friends