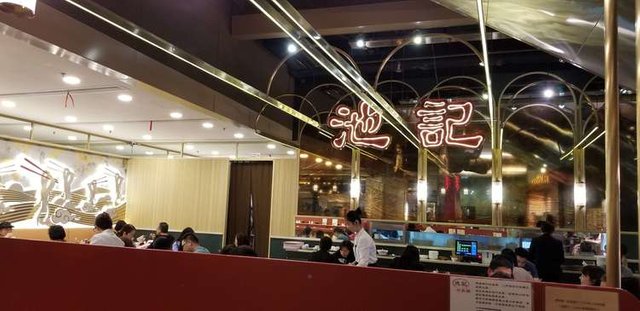 Chee Kei is a traditional wonton noodles franchise store!
池記是一家傳統的雲吞麵特許經營店!
Their famous dish is the hand made noodles, but today I need to buy some congee at here cos my family member was sick!
此店馳名的是是手工製作的竹昇麵,但今天要在這裡買粥,因為家人病了!
Every dish they pack well separately with tools and source!
每道菜都分別包好,還附上餐具和醬油!
They have ten more type of congee, taste is good!
他們有十多種類型的粥,味道很好!
The roast chicken wings is good, some fried garlic on top!
焗雞翼很惹味,上面還有一些炒大蒜!
This one is the pillar radish, just ok, the taste is too pure!
這個是柱候蘿蔔,還算可以,就是不夠入味罷了!
This one is my favor, fried sauce noodles, but the taste is too sweet!
這碟是我的至愛,炸醬麵,但味道太甜了!
Finally, I recommend the congee of this shop, you cannot find the traditional taste at all other dishes!
最後,我推薦這家店的粥,但其他菜餚就找不回傳統的味道了!
---
---
Restaurant Information

Chee Kee 池記雲吞麵



Langham Place Shopping Mall, 8 Argyle St, Mong Kok, Hong Kong
---
Chee Kei | 池記
This post participated in the Tasteem contest Takeaway