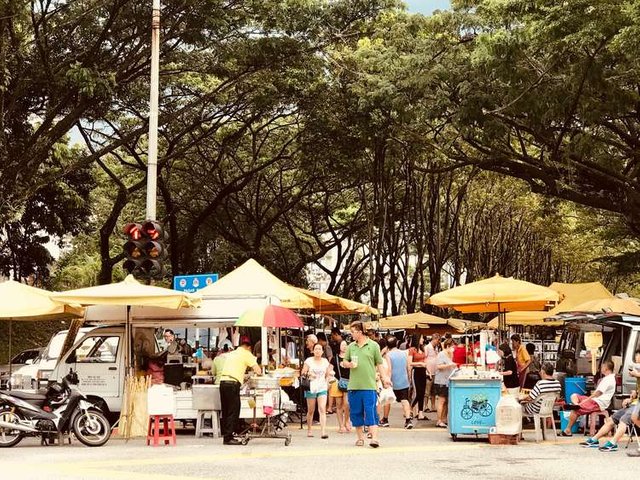 It doesn't get more street than the variety at a night market. "Pasar Malam" as it is locally known, pops up once a week at its designated area in the neighbourhood, a road cordoned off, traffic redirected. Starting around 4pm, it ends by 11pm latest. This is the day, most of us look forward to, because you are spoilt for choice at very reasonable prices.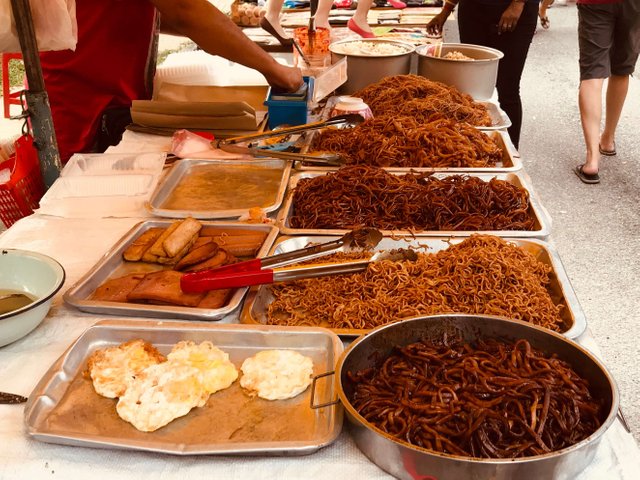 A varitey of fried noodles. Thin rice noodles to flat noodles, to egg noodles and more. Fried in batches and replenished through out the evening. You can get a helping for RM2.50. It is served with sambal (spicy sauce) or curry for free. To add fried eggs and sausages will cost a little extra.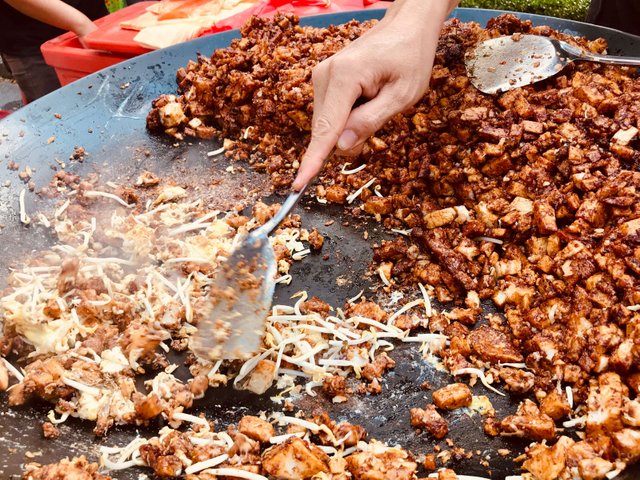 No Pasar Malam is complete without Carrot Cake. The "cubes" are turnip/radish cakes. Fried with bean sprouts and eggs, you can request for chilli which gives it some heat. One regular serving is RM5.00.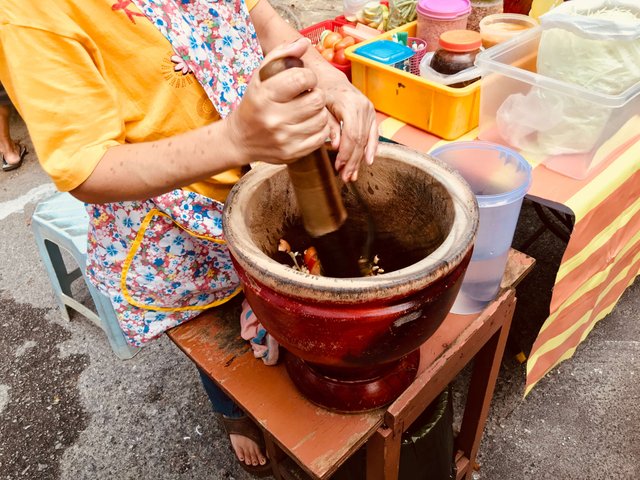 Mango/Papaya Salad, which is Thai in origin. This is the traditional way of preparing the salad. Your choice of young Mango or Papaya cut into strips, fish sauce, lemon juice, birds-eye chilli, dried shrimp is given a good spin with the mottar. Dare it only if you can handle the heat. RM5.00 a serving.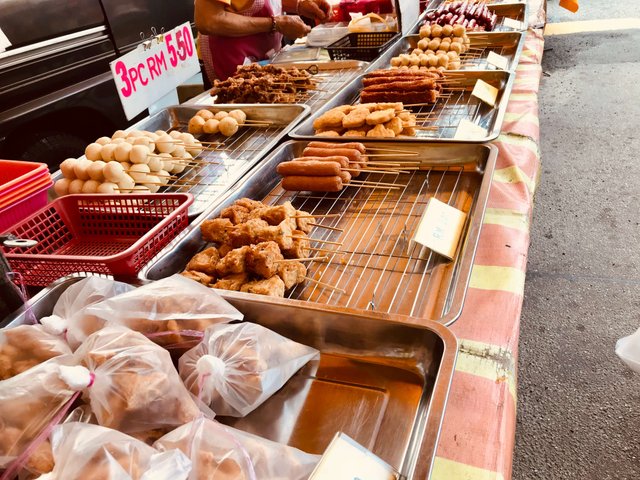 Fried fishballs and sausages on a stick. These are always popular with the younger crowd.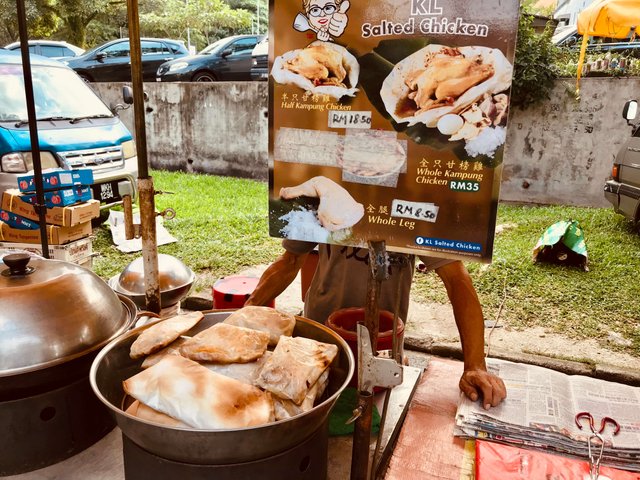 Honestly, I have never tried this. But I saw a queue forming, waiting for the Salted Chicken to be ready.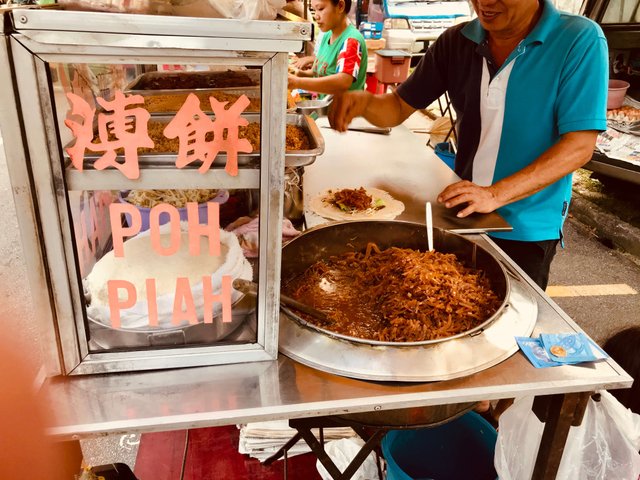 This is one of the most popular street foods. Popiah fresh or fried, both are so yummy. The rice flour wrap is filled with turnip, lettuce, dried shrimp, chilli and sweet sauce and nuts. Sometimes, you can even find long beans, bean sprouts and carrots. But I do like mine simple with extra chilli. RM2.50 a roll.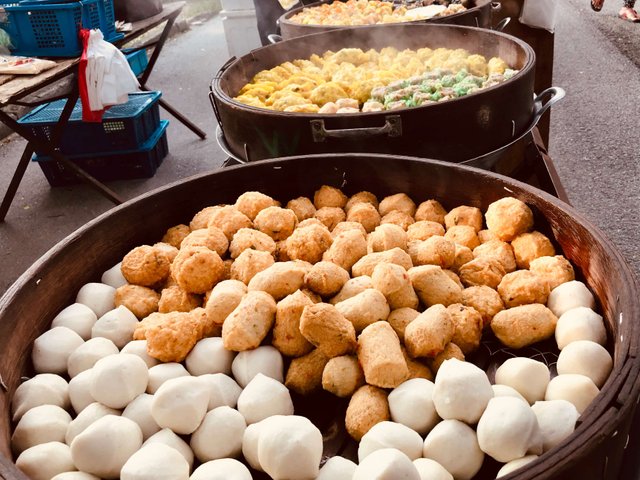 Dim Sum, steamed on the spot. 11 pieces for RM10.00 is a very good deal.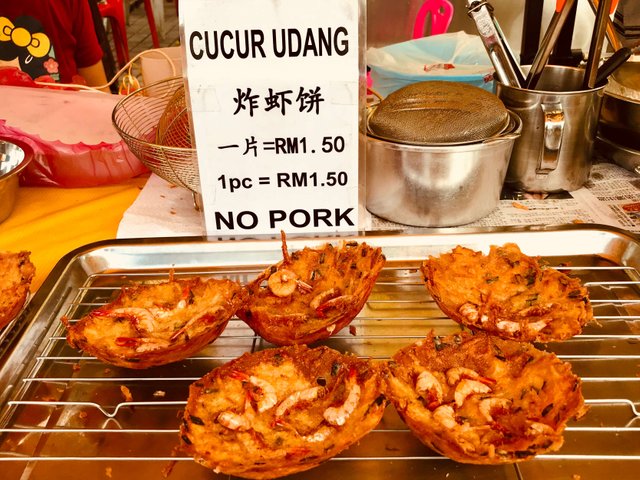 And I kept my favourite for last. I love these prawn fritters.The chiilli sauce that's made specially to dip in, is a perfect combination. And just two of these can be filling if you are a small eater like me :)
You can eat by the stalls, most of them offer stools that you can park yourself on. But typically, the food is packed to eat at home. Pasar Malam day is always a fun filled one with a full belly ready to . burst at the end.
By the way, there's lots more I didn't feature here. But I shall leave those for you to discover when you visit :)
Cheers,
Sh33la
---
Restaurant Information

On The Main Road only on Saturdays



Jalan 1/36, Taman Sri Bintang, 52200 Kuala Lumpur, Wilayah Persekutuan Kuala Lumpur, Malaysia
---
Eats Good || The Pasar Malam/Night Market
This post participated in the Tasteem contest Street Food