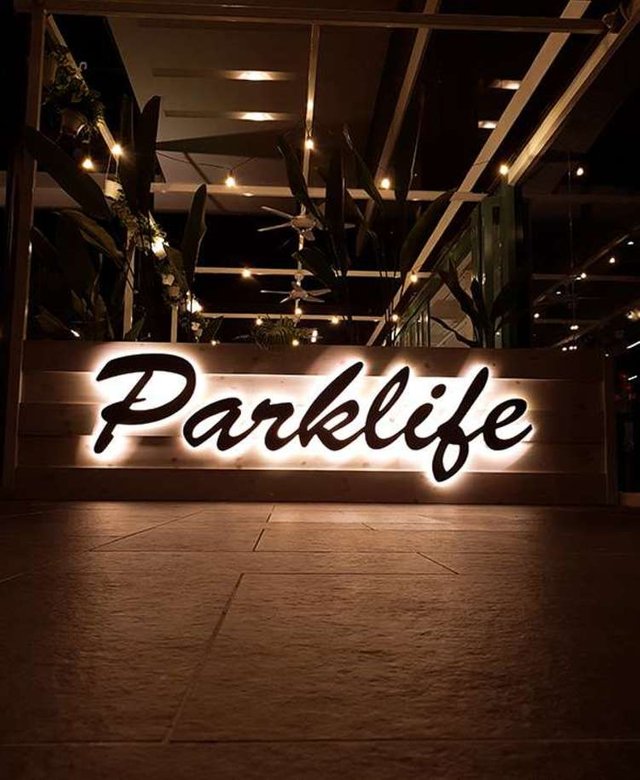 It is A Place for All.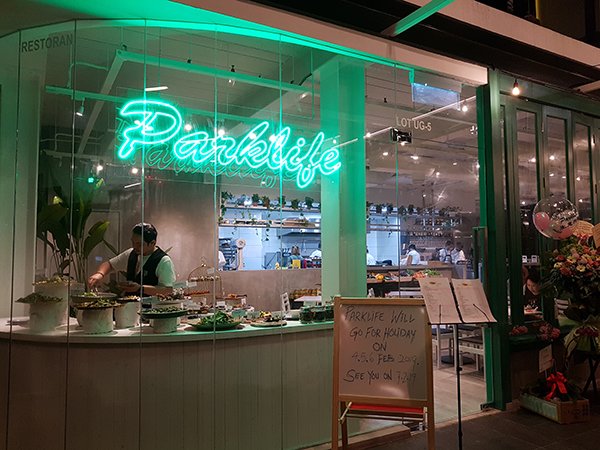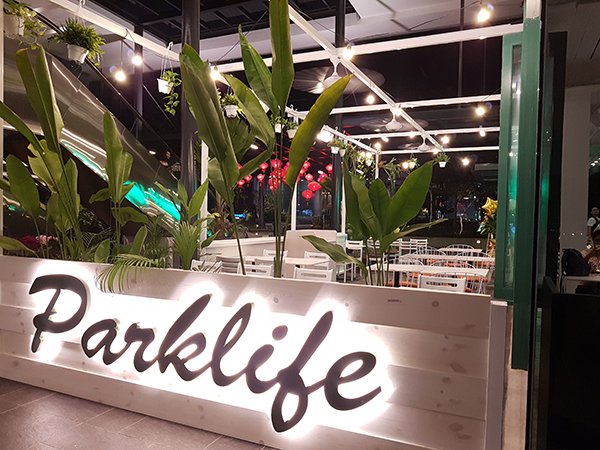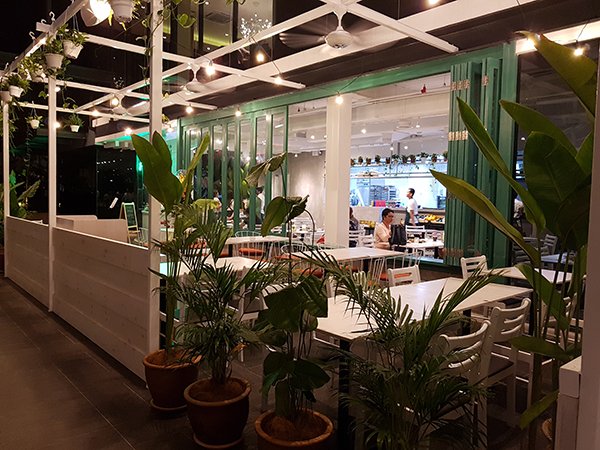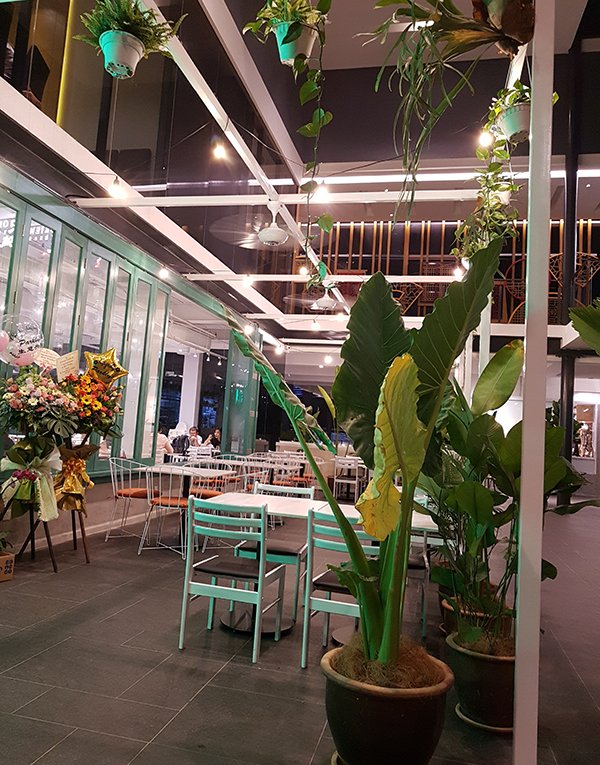 I was supposed to make a review of my friend's newly open restaurant a month ago, when I went for their soft opening, but I just couldn't write it. Suddenly, today I can feel the flow of writing after editing all the photos taken that night, which was nearly 50 pcs of them, and I finally sorted out which one I want.
Anyway, the place is called Parklife Restaurant, the name was inspired by the lyrics from the alternative rock band, Blur from London. This quote was taken from their website which indicates where the name comes from:
ALL THE PEOPLE
SO MANY PEOPLE
AND THEY ALL GO HAND-IN-HAND
HAND-IN-HAND THROUGH THEIR PARKLIFE
They brand themselves as a pioneer to serve food not just looks good, it's delicious and nutritious too, and to promote healthy lifestyle concept. It is also pork free and beef free. However it is not halal as they serve a small range of wines here and really good brewed coffee.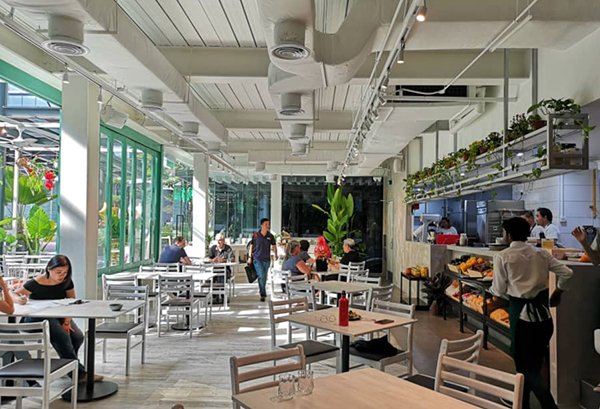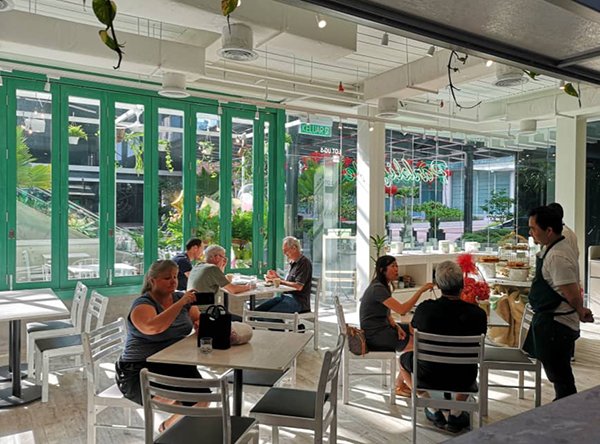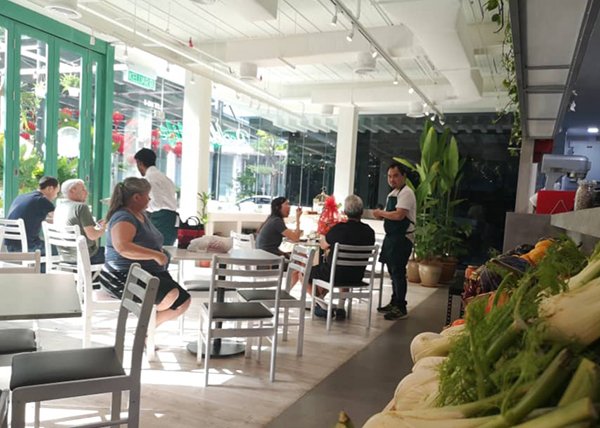 This was taken by the owner during the daytime, and she insisted I show in this post because she really likes how the sunlight shines through the large wooden window of the restaurant. She said this is what Parklife wants to portray at and bring to their customers, an image of London Hyde Park, where the natural sunlight, the breeze and trees, families picnicking and kids running and playing.

Here Comes the FOODS!
Steamed Beetroot, Orange, Blue Cheese, Apple and Walnut.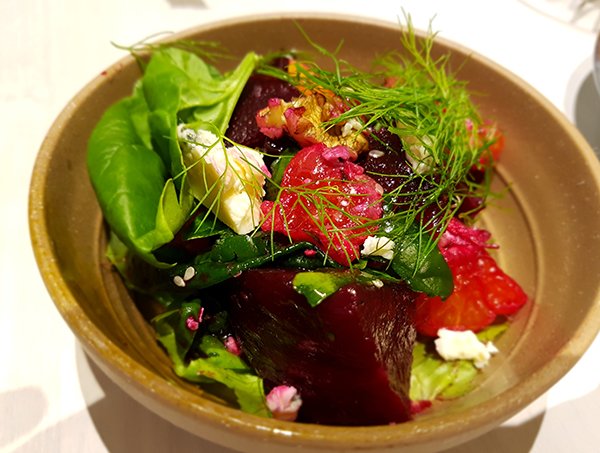 Grilled Broccoli with Chili and Garlic.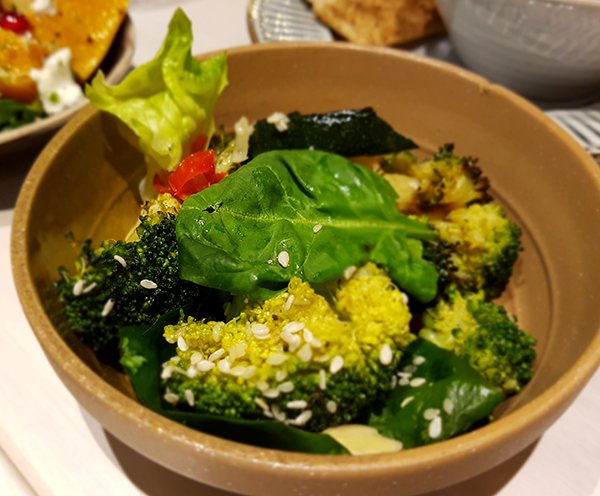 Roasted Butternut Squash with Feta Cheese and Herbs.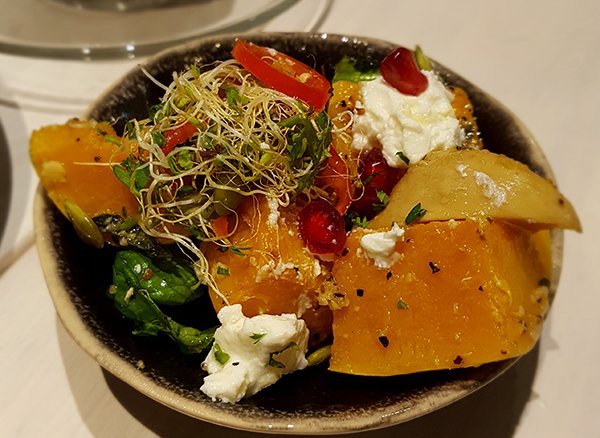 Roasted Root Vegetables with Tzatziki Sauce.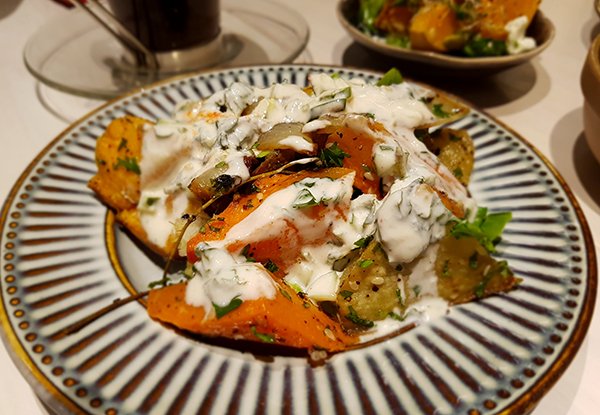 Soup and bread comes with the set we ordered.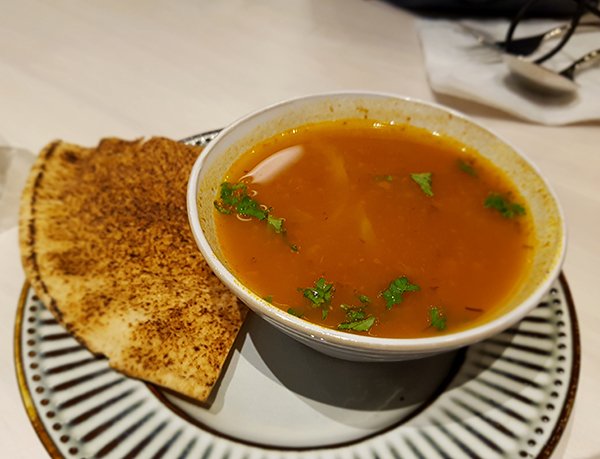 Not forgetting the Fresh Brewed Hot Coffee.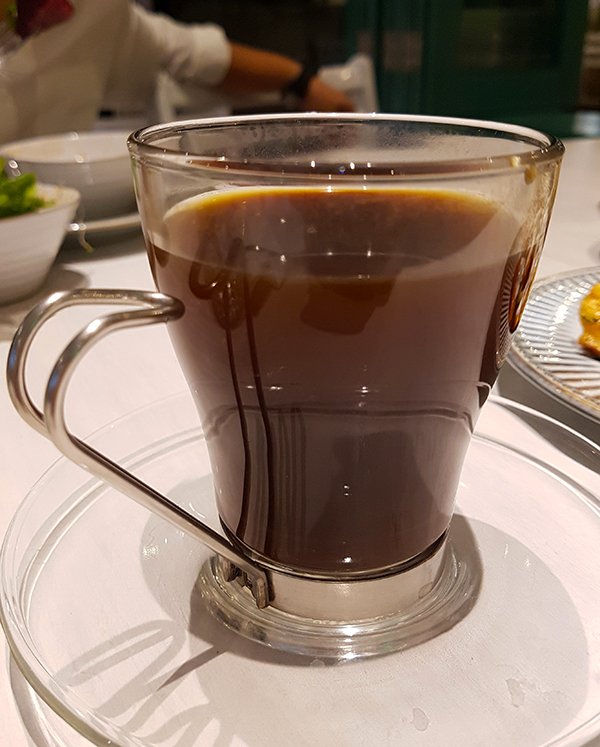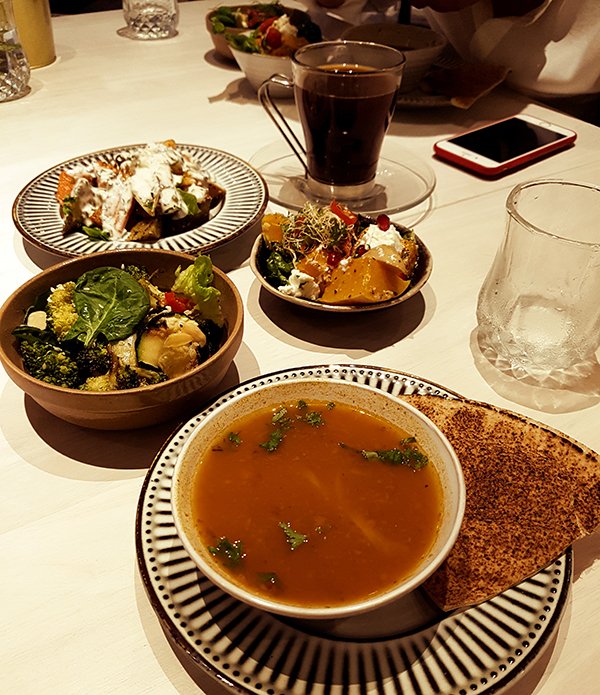 These are just a few types of food we manage to try on that day, and they are ALL really GOOD! I was too full to try out others because we ate before we came. Such a wrong decision!!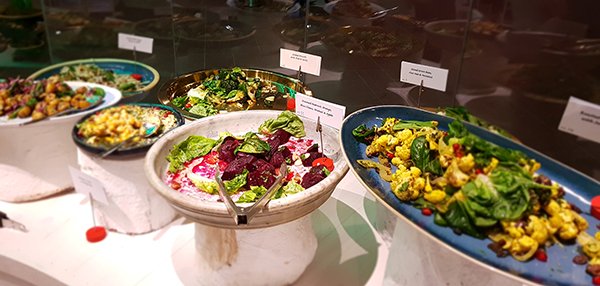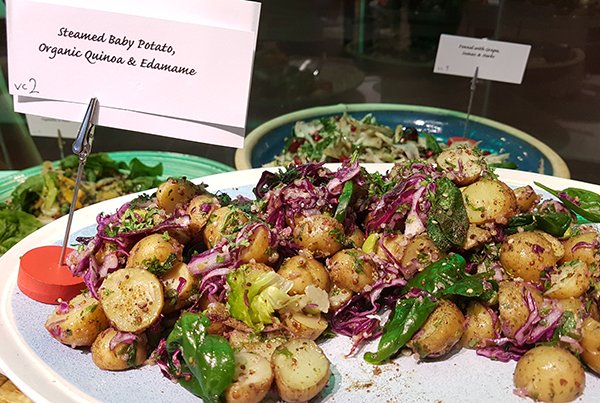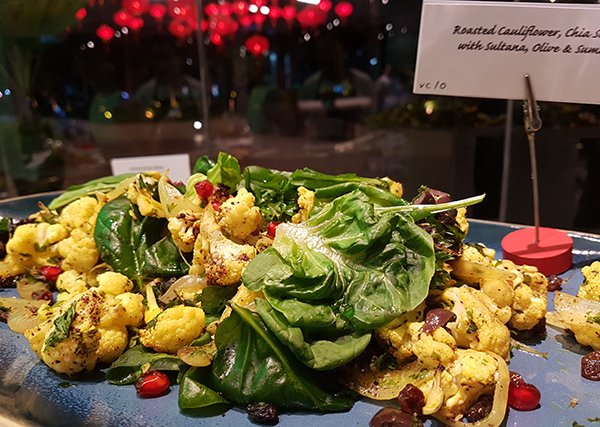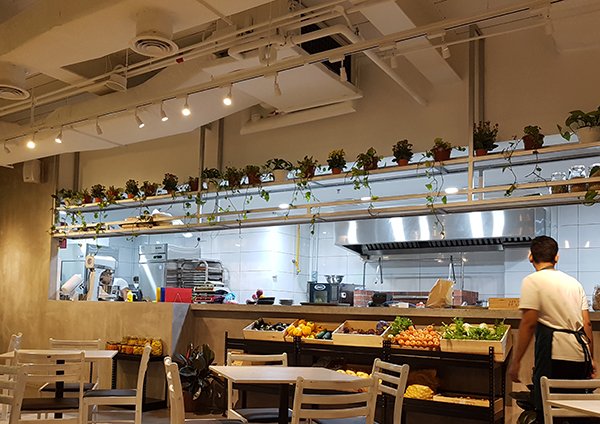 This is how the food was served, in the open. The staff will plate your food according to your order from here and served to your table. You can see from the very first picture on top of this post how it looks like in the open space. It is kind of like an open kitchen style.
The foods were delicious! Even though they were just vegetables and fruits, but when the chef mixed and matched with different types of cheeses and sauces, the flavour was totally unexpected. All the dishes here are suitable for all kind of diets such as Vegan, Vegetarian, Keto, Paleo, Pescatarian...
Definitely a place to hang out for a meal of good healthy food and drinks.

Last but not least, the DESSERTS!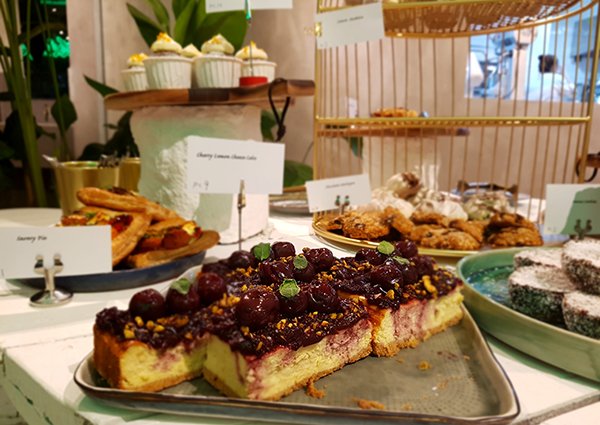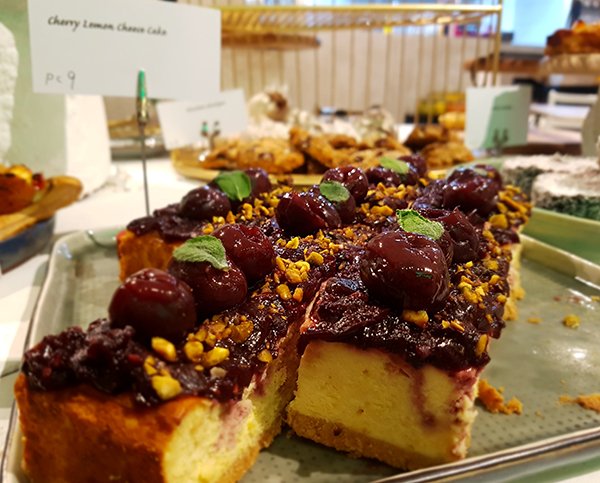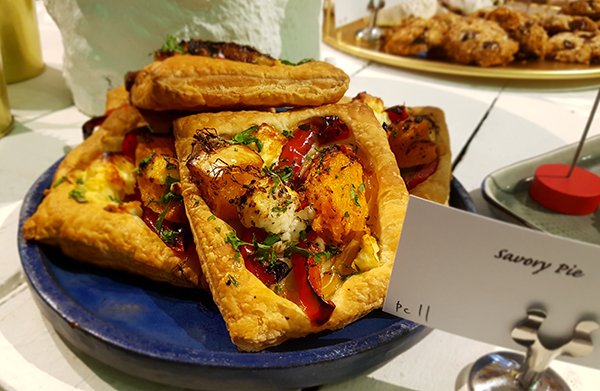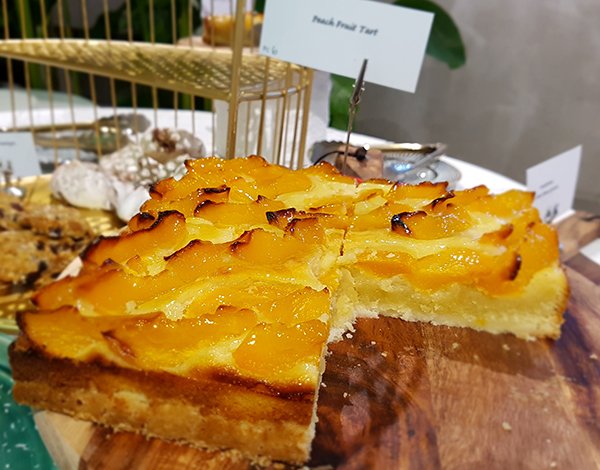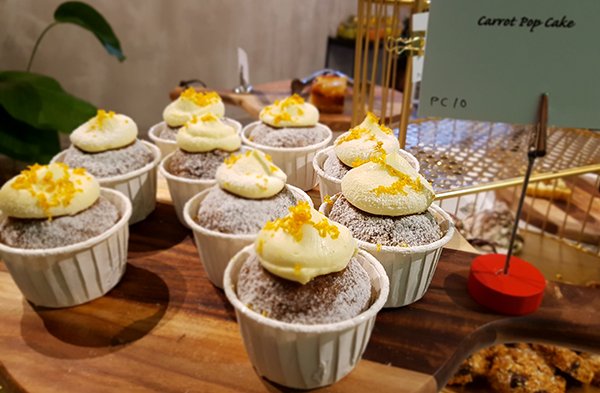 Honestly, I did not try the desserts that day, was regretting that after seeing all that was displayed. Was planning to go there again very soon to just try the desserts this time around. Gosh, too many to choose from!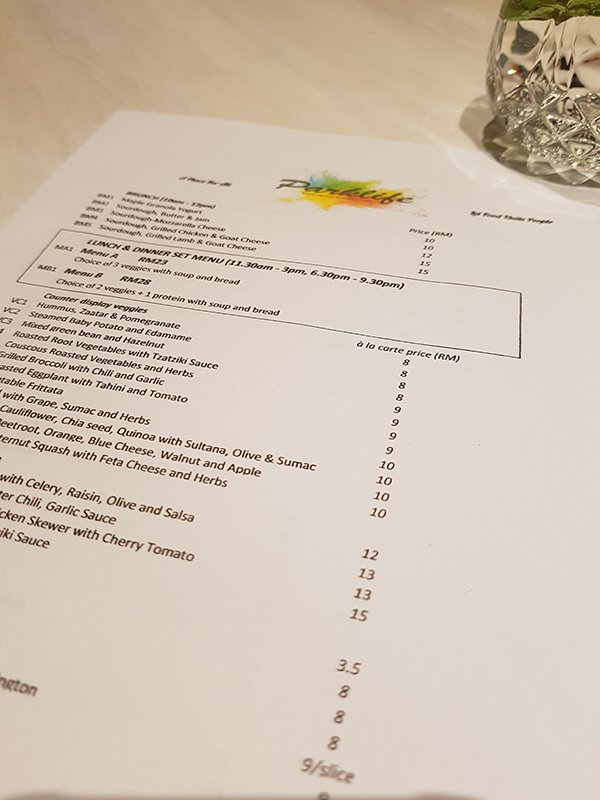 Alright, let's wrapped up this review with the price list. As you can see there are 2 sets of combo menu with protein and without. We took Menu A without protein, which cost RM23. Looking at the whole list, it's not too expensive considering the area of dinning and the type of food served, but it depends on your budget at the end of the day, to try or not.
I hope you enjoy the review, and if you are around this area, Bangsar South, Kuala Lumpur, do come and check it out, you will not regret it!
One of the motto of this restaurant is - "People will no longer be divided by their dietary choices. Let Food Unite People."
I love it!

All photos were taken with my Samsung Galaxy S7 Edge.

Parklife Restaurant
Address: Unit 5, Level Upper Ground,
The Sphere, No.1, Avenue 1,
Bangsar South City, No.8, Jalan Kerinchi,
59200 Kuala Lumpur, Malaysia.
Phone: +603-2242 1193
Operating hours: 10 am to 10 pm daily
Website: www.parklifemalaysia.com
!steemitworldmap 3.110865 lat 101.667616 long Parklife Restaurant d3scr

Thank you for stopping by, this is a place where I can share the things I enjoy in life, art, gardening, nature, foods. This is why my divider above are filled with all the different kind of icons that I love doing. I hope you enjoy my post so far, leave me a comment if you like.
谢谢您的到访,这里是个我可以分享关于我所喜爱的生活,包括艺术,园艺,大自然,食物等等的地方。 这就是为什么我上面的页脚全都是我喜欢做的不同类型的图标。 我希望您喜欢我的帖子,如果您喜欢,不妨留下您的评语。
Proud Member of:

---
Restaurant Information

Parklife Restaurant



Unit 5, Level Upper Ground, The Sphere No. 1, Avenue 1, Bangsar South City No, 8 Jalan Kerinchi Bangsar South, Kampung Kerinchi, 59200 Kuala Lumpur, Wilayah Persekutuan Kuala Lumpur, Malaysia
---
STEEM Food Tours #51 - Parklife Restaurant, Bangsar South, KL
This post participated in the Tasteem contest Your weekly choice