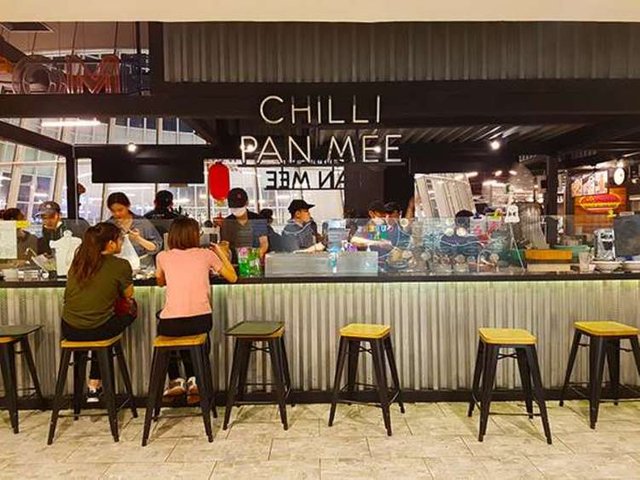 For today's "All About Noodles" theme, I will bring you to a Food Court at Queensbay Mall, Penang Island to look for the local's famous Chilli Pan Mee by Uncle Kin.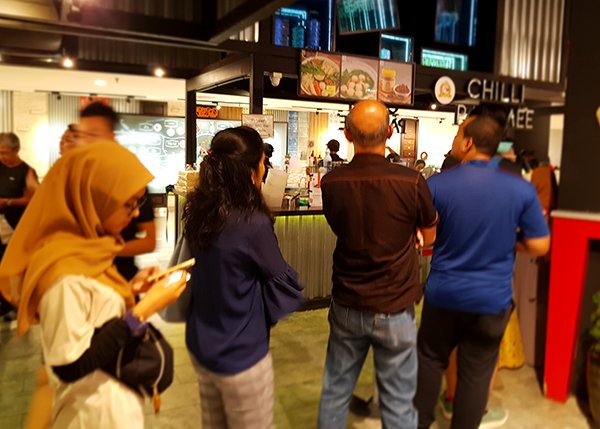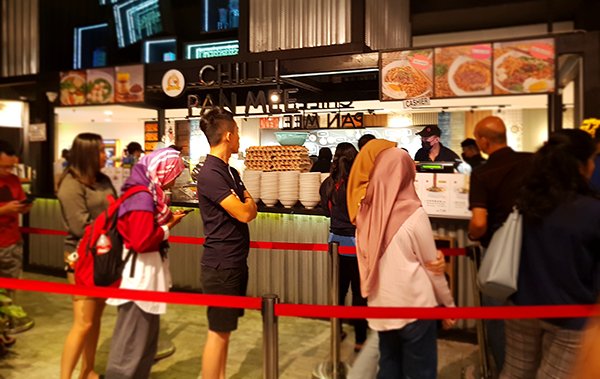 Whenever Rose and I travel to Penang Island, for work or leisure, Rose will always come looking for this Chilli Pan Mee. It's like as if she is under a spell by this Uncle Kin! Hahaha... Just kidding! It's always a long queue whenever we come here, no matter what day or time it is.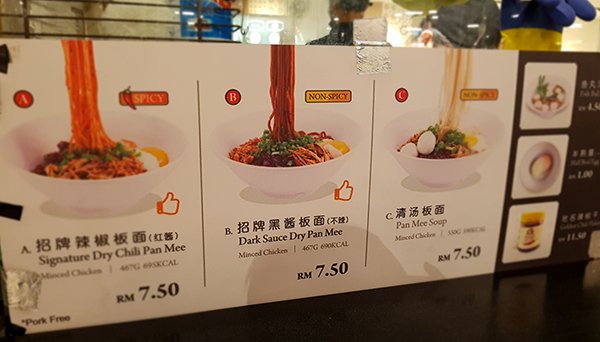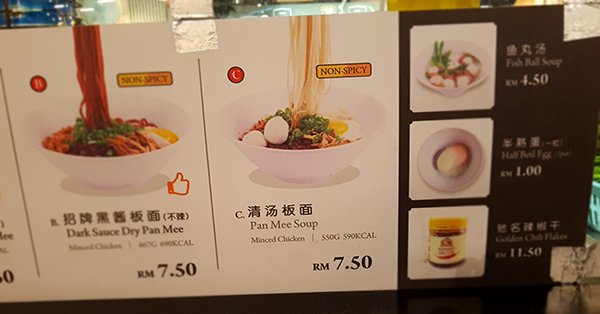 The interesting part is, they only sell 3 types of pan mee and 2 choices of add on, that's it! Can you imagine how good they are that people would line up for just 3 types of food?
Well, another thing that they are famous for is the Uncle Kin Chilli Flakes. You can even buy the ready pack bottles at the counter if you really enjoy it.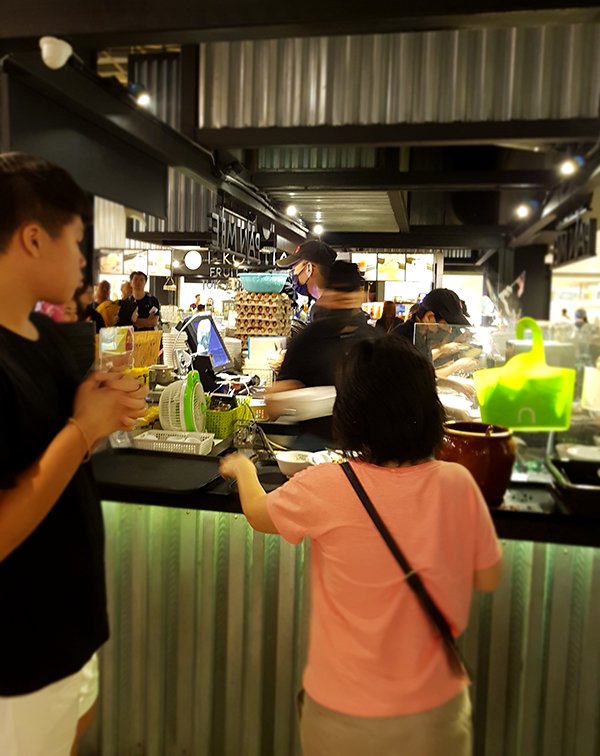 After ordering at the counter, we will have to line up again at the other side to pick up our food. There you can choose your sauces.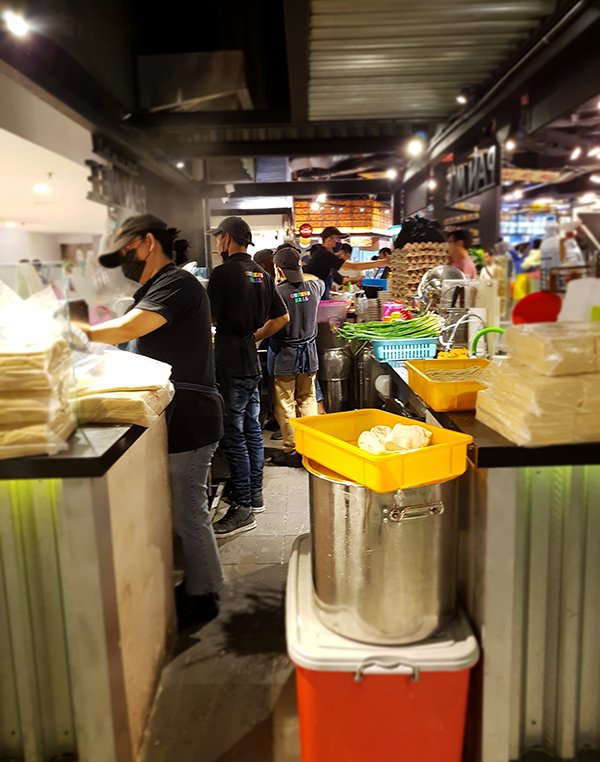 Here's their kitchen space, amazing how so many staffs can work in this tiny space!
At the opposite side of this shop, there are a few seats for their customers, overlooking at the kitchen where they are busy preparing the food.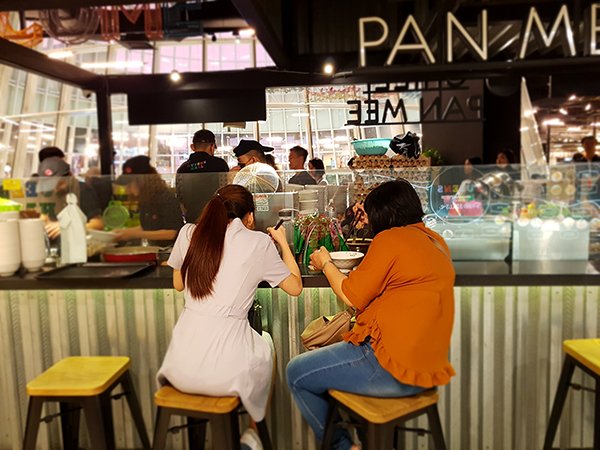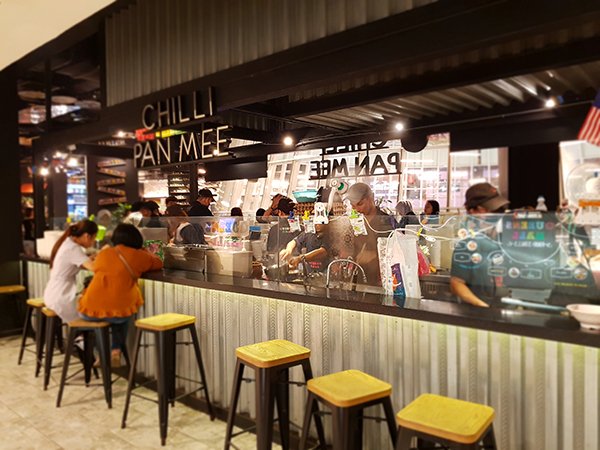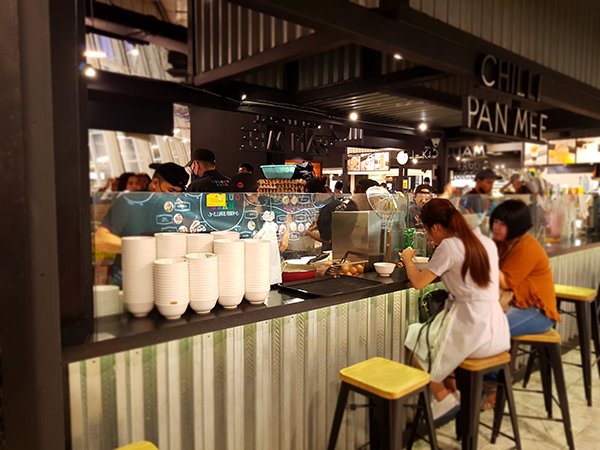 This is what we have ordered.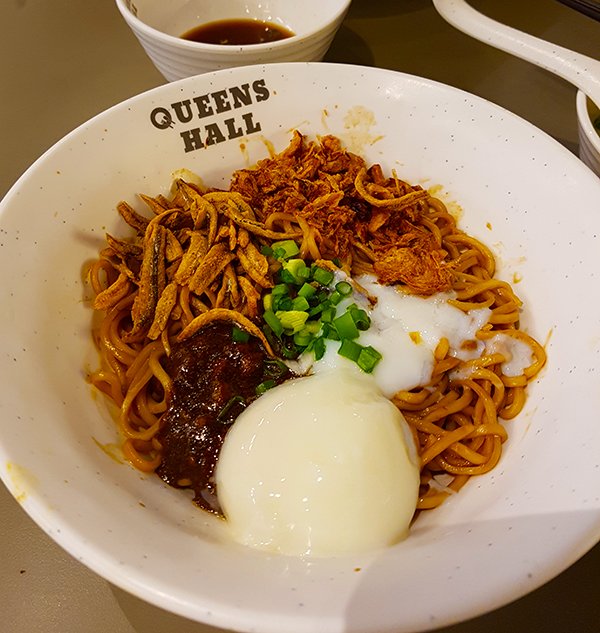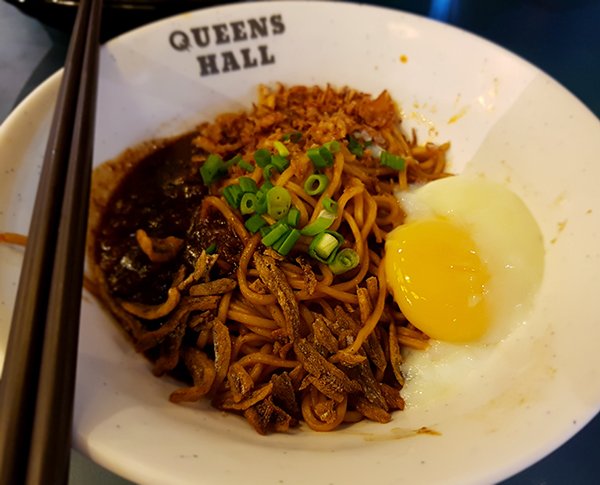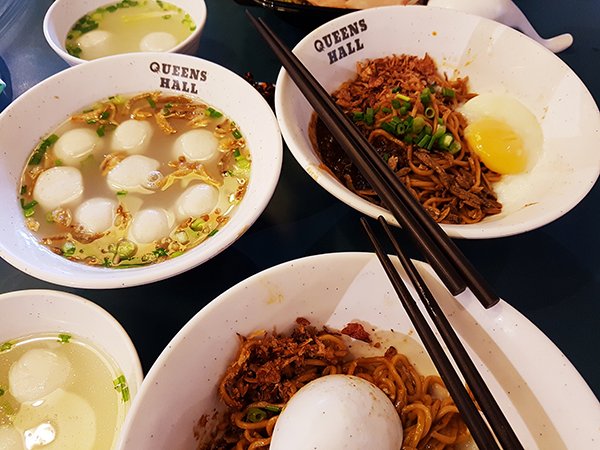 This is their Signature Dry Chilli Pan Mee, RM 7.50 (USD 1.82). It comes with Minced Chicken, a Half Boiled Egg, some fried anchovies and fried shallots. And of course, must eat it with their famous chilli too! Just mixed them up and enjoy them.
We added a bowl of Fish Ball Soup, RM 4.50 (UDS1.09) because we missed it so much, and they are super nice!
You can add on half-boiled egg too if you love this type of eggs.

Overall
Basically this is just a simple meal with simple food, nothing fancy. It's all up to the liking of this food or not. As for the ambience, it's at a food court and the place is not bad as in it's clean and spacious. It's no harm trying if you can take the "heat" from the chilli.
So that's my review for this theme. Thank you and see you in my next post!

All photos were taken with my Samsung Galaxy S7 Edge.

Uncle Kin Chilli Pan Mee 堅叔馳名辣椒板麵.
Address: Queens Hall, Third Floor, Queensbay Mall, 100, Persiaran Bayan Indah, 11900 Bayan Lepas, Penang, Malaysia.
Business Hour: 10 am - 10 pm Daily.
Location:
!steemitworldmap 5.333079 lat 100.306818 long d3scr

Thank you for stopping by, this is a place where I can share the things I enjoy in life, art, gardening, nature, foods. This is why my divider above are filled with all the different kind of icons that I love doing. I hope you enjoy my post so far, leave me a comment if you like.
谢谢您的到访,这里是个我可以分享关于我所喜爱的生活,包括艺术,园艺,大自然,食物等等的地方。 这就是为什么我上面的页脚全都是我喜欢做的不同类型的图标。 我希望您喜欢我的帖子,如果您喜欢,不妨留下您的评语。
Proud Member of:

Proud curator and editor of #cn-malaysia

---
Restaurant Information

Uncle Kin Chilli Pan Mee



Queensbay Mall, 100, Persiaran Bayan Indah, 14300 Bayan Lepas, Pulau Pinang, Malaysia
---
Uncle Kin Chilli Pan Mee 堅叔馳名辣椒板麵
This post participated in the Tasteem contest All about noodles