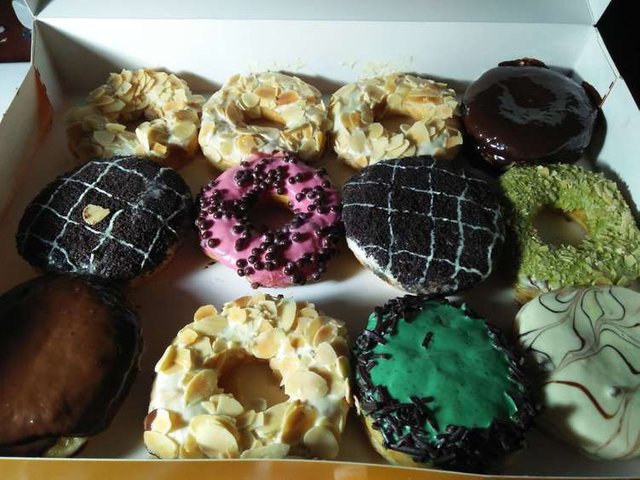 As Im writing this I am currently in a hospital awaiting for a vacant room. Yeah I'm bored so I thought to utilze my time we'll considering time is too fleeting.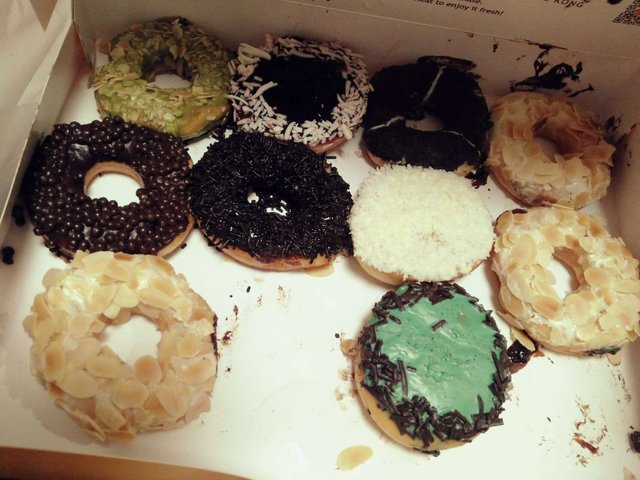 Before I decided to have myself admitted for a month-long flank pain I decided to join the caravan on buy one box take one box donut sale for five hundred pesos. I guess there is something therepeutic about doing what most are doing..it makes you feel alive.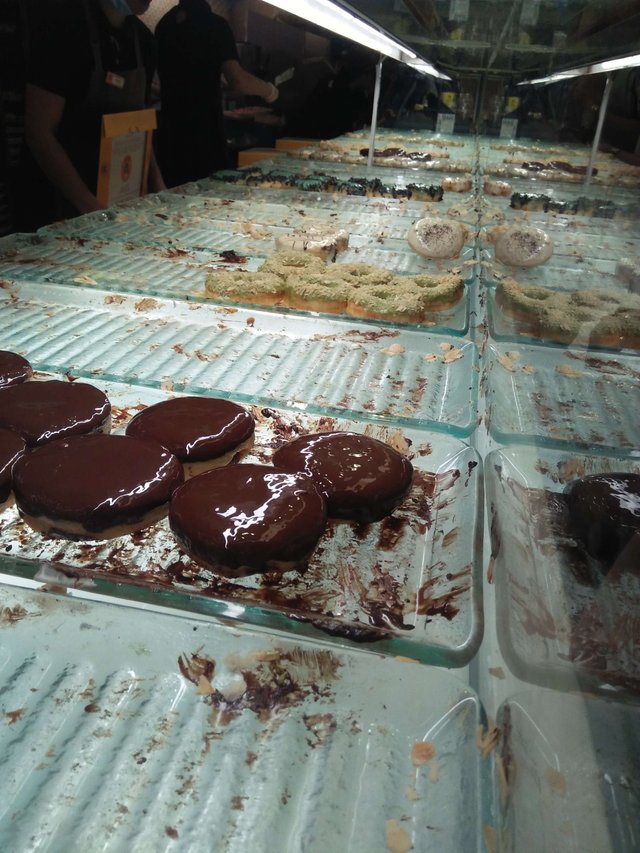 So despite the long queue I lined up to be the 700th lucky customer to participate in their two days (March 14&15)1dozen of your choice and another dozen they randomly doughnut promo.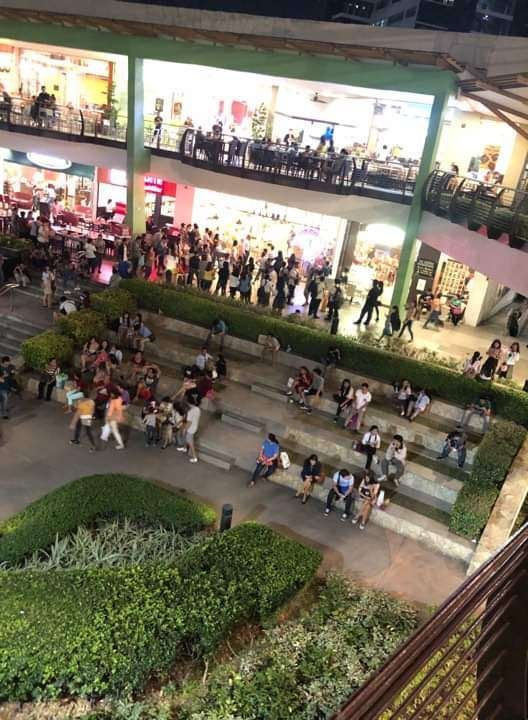 To give you an idea how many costumers showed up look at above picture
I lined up at eleven a.m. got them at 8pm.In between i had lunch then dinner and went for laboratory checkup.Best part I made friends and get to enjoy small picnic at neighbouring park while awaiting to be called.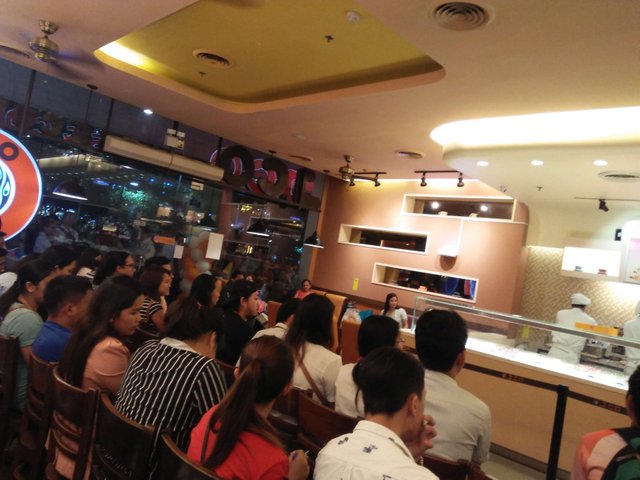 So what's in my boxes?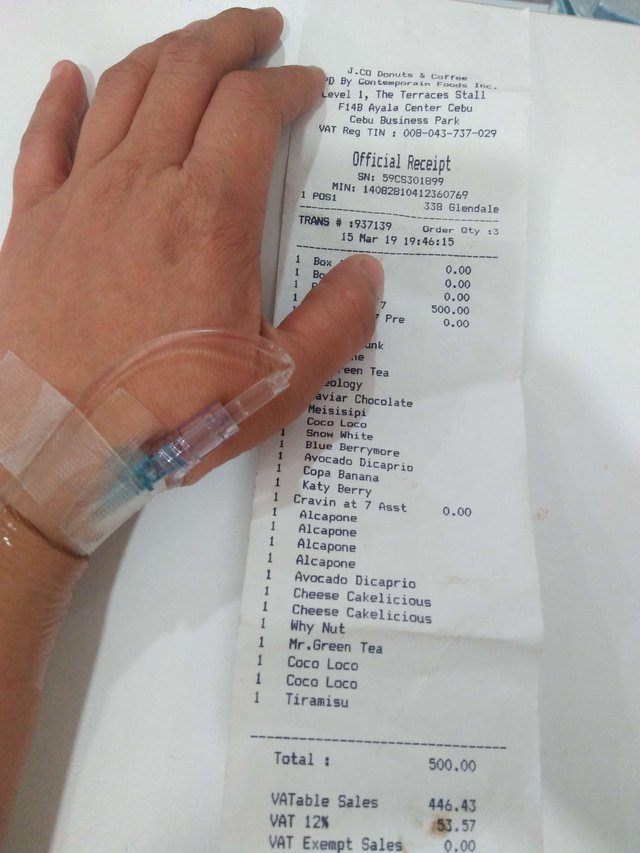 So if life is a doughnut what nutshells of wisdom I wish to impart?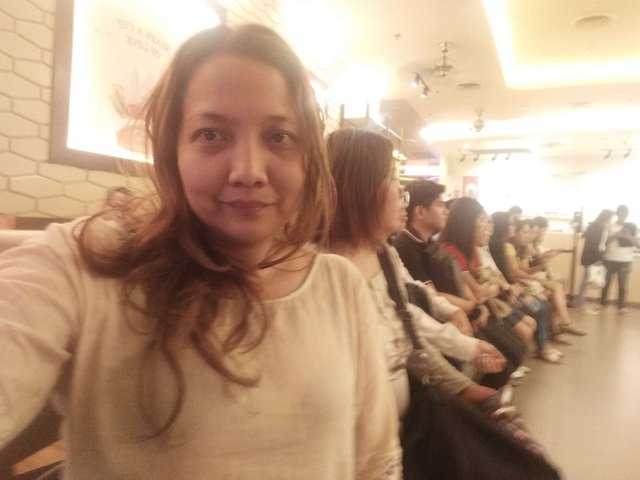 One, time is an important commodity.Many wants to save on donut but not everyone has patience or time to line up. Much like in life, we have to know our priorities because irregardless where we are and what state of health we are in its same 24hours.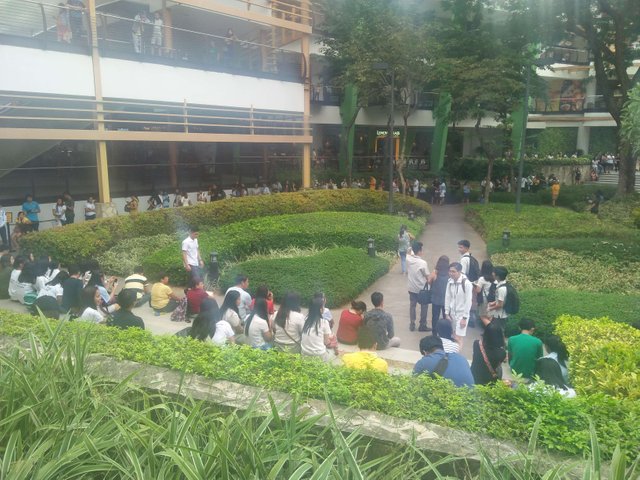 I regret not going to hospital earlier because each time I feel pained another task kept popping out. If ever my life end prematurely I hope everyone who I ever came across with and spend time with knew how grateful I am for the times we shared.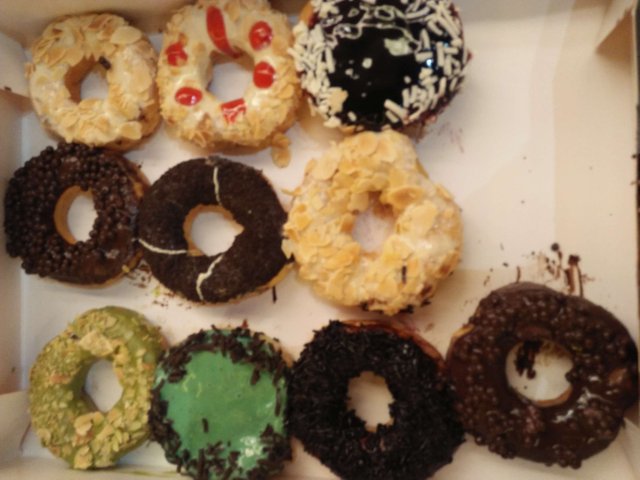 Through life's joy and pains I would say I'm blessed to have tried many experiences others are not lucky to have like-foreign and local trips,many educational degree,best medical coverage,great time with friends be it a coffee or karaoke etc.
Secondly, yes, I was lucky to have read that post in time.So to get most of life do a lot of reading. Be informed.Socialize to know more of the world you are into.Myriads of human activity to uplift your soul,improve yourself, make you healtier ,financially secure are available if you but look.
Third,knowledge is power but hope is contagious and vital in this life. While we walk through life focus on your goal,enjoy the process,and persevere.Learn as much. Never ever give up on life don't entertain negativity as it will never lead you to anything good. Screen the information you hear not all of the ideas that swarm the corner is worthy of your finite time or energy.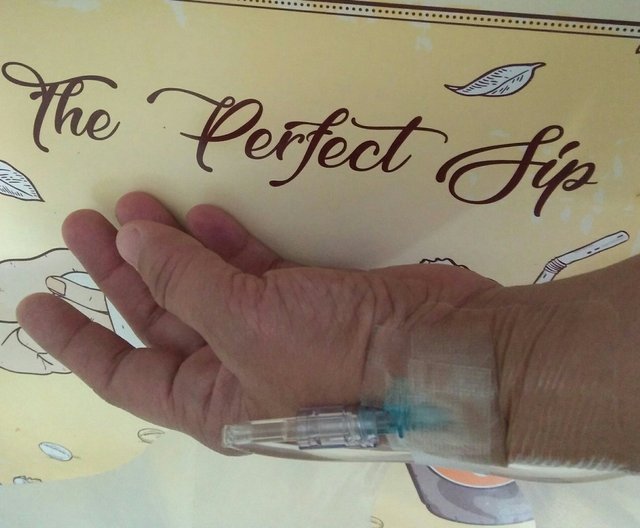 So after a abdominal citi scan, abdominal ultrasound, ECG and laboratory exam yes I am hopeful that whatever life changing medical result it would be still life is wonderful..too beautiful that it's sad not everyone notice it until they are confined to their hospital bed awaiting final hours. Thus as much as we want everything to be complete in our life know that even the missing pieces it's still a wonderful world out there. So do not procastrinate .Enjoy a good life now.
Just in case you're wondering how I consume them I gave six pieces to my landlady ,Six pieces to the driver who drive me home to get my stuff and driver back to hospital for a fair few, two pcs to a patient watcher I met at admission and rest was for my anxious belly.
---
Restaurant Information

Jco



Cardinal Rosales Ave, Cebu City, Cebu, Philippines
---
If life is a doughnut
This post participated in the Tasteem contest
Your weekly choice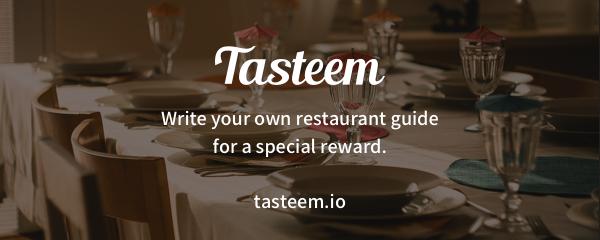 </center