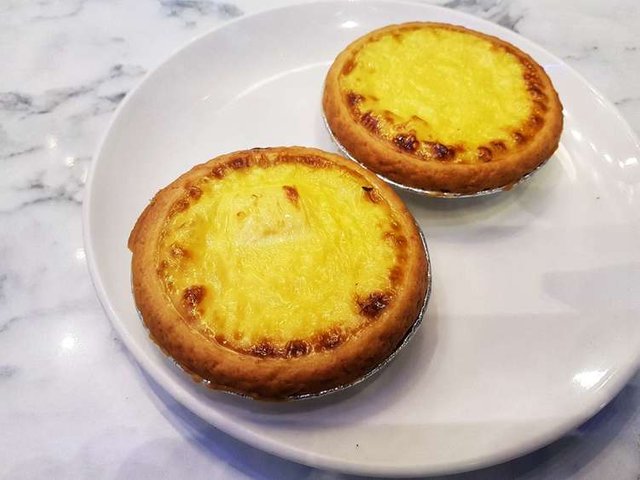 Today, I had a chance to try one of the favorite snack of the locals here in Singapore & Hong Kong - it's the Egg "Cheese" Tart! I always knew that this is more popular in Hong Kong and tourist are liking it so much. Here in Singapore, it's also gaining more popularity.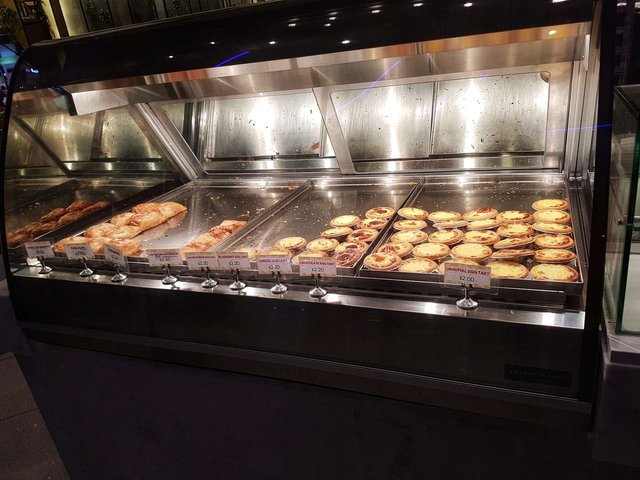 I was able to try the version of this tart served by this humble cafe - Kopi & Tarts. As their name implies, their specialty is Egg tart that is paired with local blend of coffee drinks. They also have a variety of Tea and other drinks, so there are alternative options for non-coffee drinkers.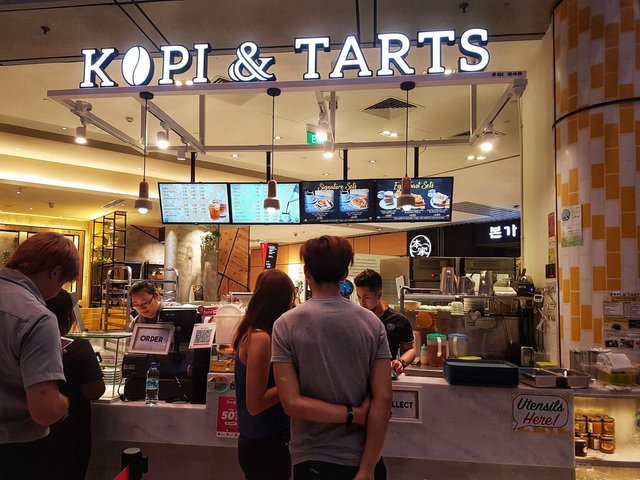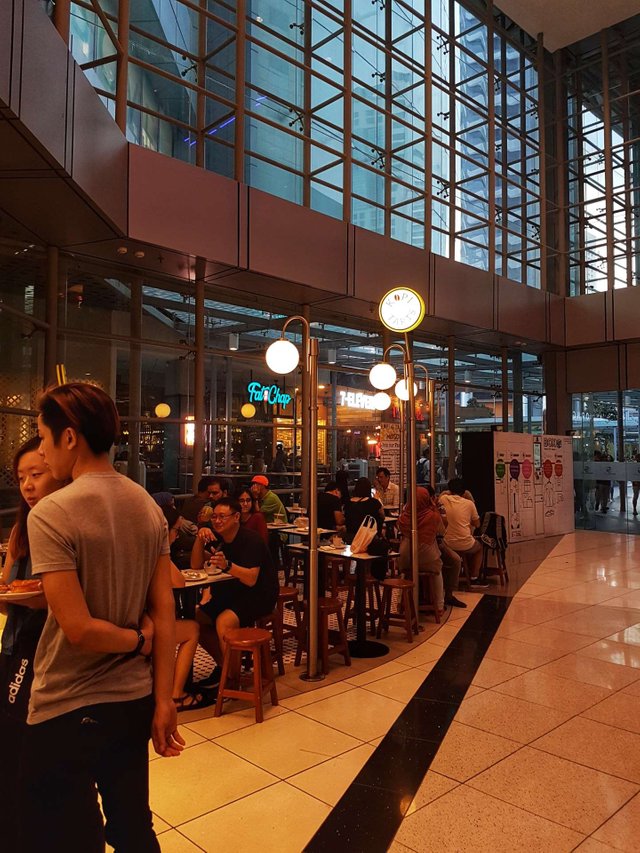 Let me start with the place, as mentioned earlier, the cafe is humbly tucked on the corner of the entrance of Suntec mall, which is a good spot by the way. Majority of the mall goers will be enticed with the sweet smell from the cafe. The tarts are baked in the same place so expect a fresh new ones every now and then. They don't seem to stop baking new tarts until the last hour before the mall closes.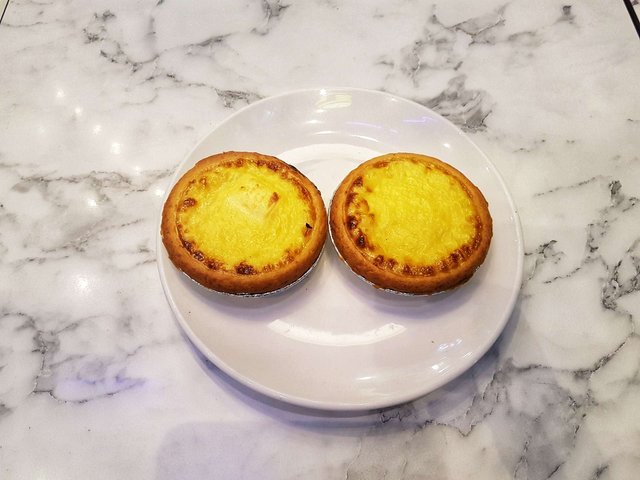 Now, the moment of truth, for my egg "cheese" tart, that is obviously smiling at me. I made a fun arrangement on the plate and angle the shot to make it look like it is giving me a smile. What a pleasant way to begin the review.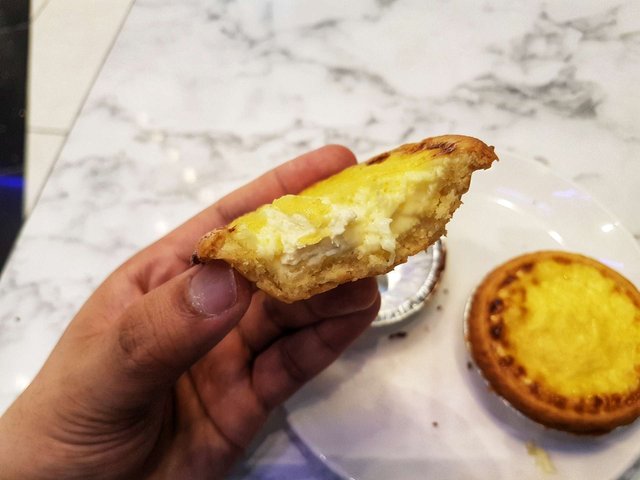 Flavor wise, I can taste the egg and the creamy-ness of the cheese in a single bite. I find it a great combination for a tart since the egg alone has the tendency to become boring. The cheese added to the tart has added a distinct texture to it. One thing that I can say about the it is that it lacks the aroma, the vanilla isn't enough or they might have omit it from the recipe - I can't taste any of the vanilla flavor from the tart.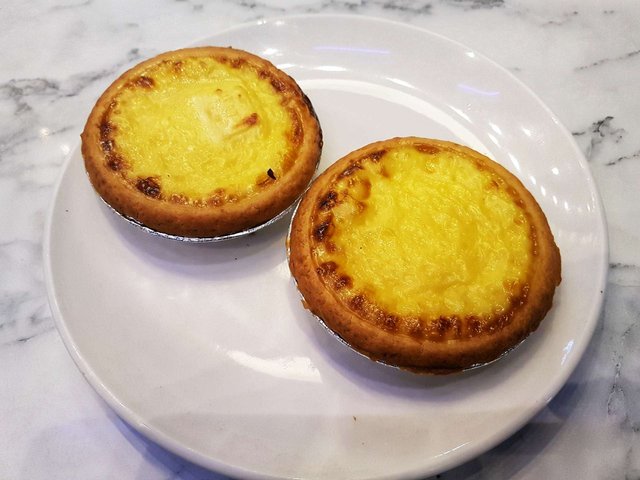 I actually ordered for two types of tart, the Original Egg tart and the Egg "Cheese" tart, which look almost identical. The only difference among the two tart is the "dice of cheese" added at the center of the Egg-cheese tart, other than that everything seems to be same.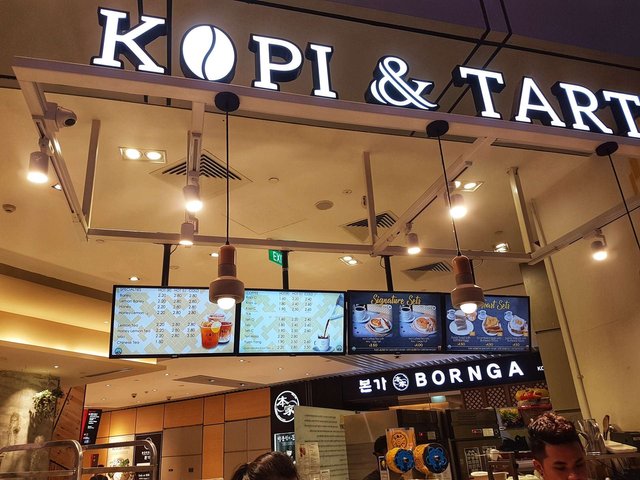 For my overall rating, it is the kind of tart that is substantial when it comes to the crust and custard however, it lacks the necessary aroma that a really good tart should have. If there is one thing that I want to commend to this tart is the well balanced sweetness and savouriness of the custard, I would never get tired of munching even after a few more pieces of it.
---
Restaurant Information

Kopi & Tarts



3 Temasek Blvd, Singapore 038983
---
Egg "Cheese" Tart
This post participated in the Tasteem contest Your weekly choice