Foodie Tasteem#31 - Sun Kee Chicken Congee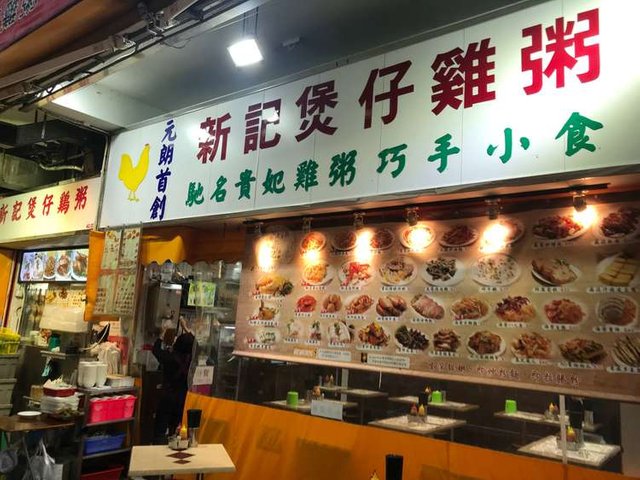 Hello Steemians, Hello Hong Kong!!
Today I want to introduce you all for a local really Chinese foods restaurant.
Their featured food is the Poached chicken in chicken just like this big big picture. The key for a poached chicken is the tenderness and the chicken fat preserved through this cooking method.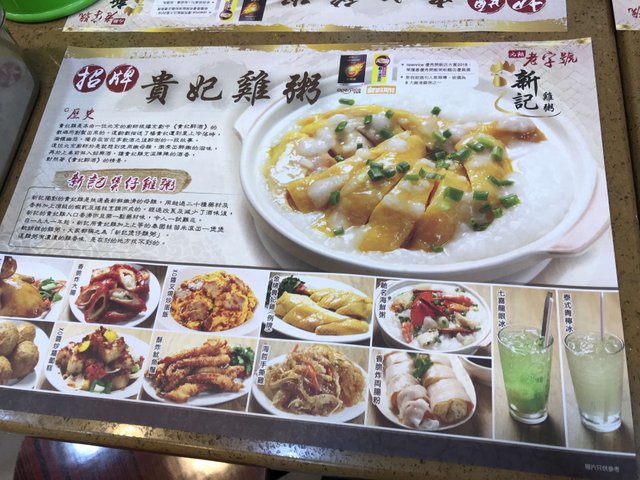 I arrived very early like 6:15p.m. for my dinner with no seat is taken but full after we finished.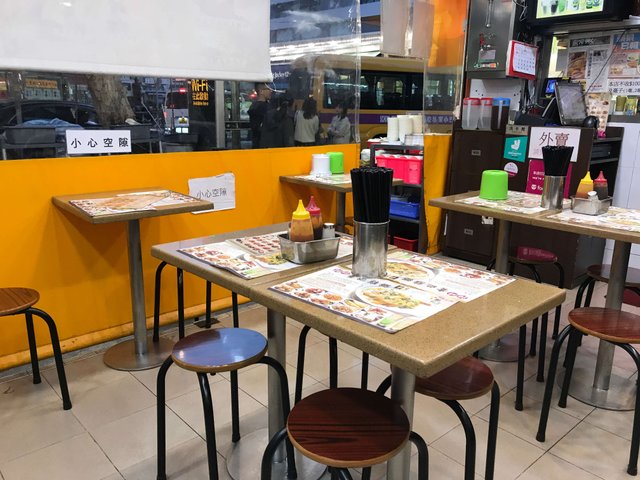 ---
First order to come is this jellyfish and shredded chicken mix with white sesame sauce. It comes in a cool(not cold) condition, basically it can rise your appetite. I pretty love this one as a snack.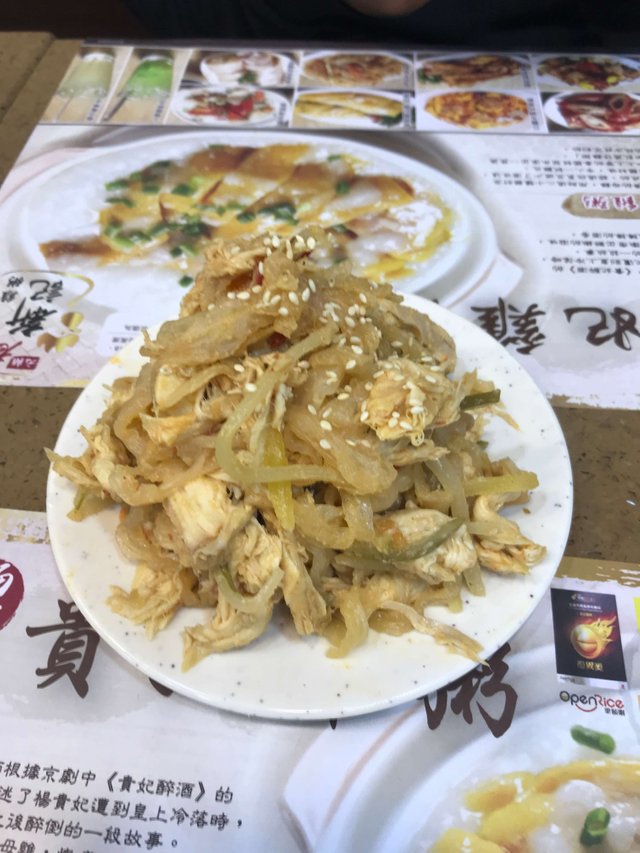 Fried squids are familiar to you all I guess, my only comment is they make it crispy and amazing. Everything is just right and my friend is surprised.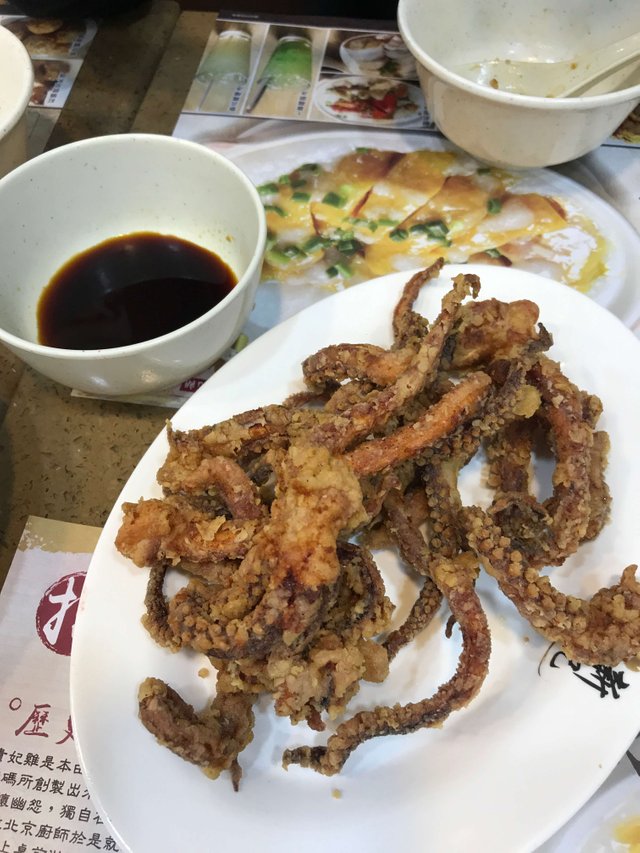 This BBQ pork and fried eggs with XO sauce is another surprise. XO sauce is a chili sauce made with seafood so the taste is like fresh and enticing for people like chili.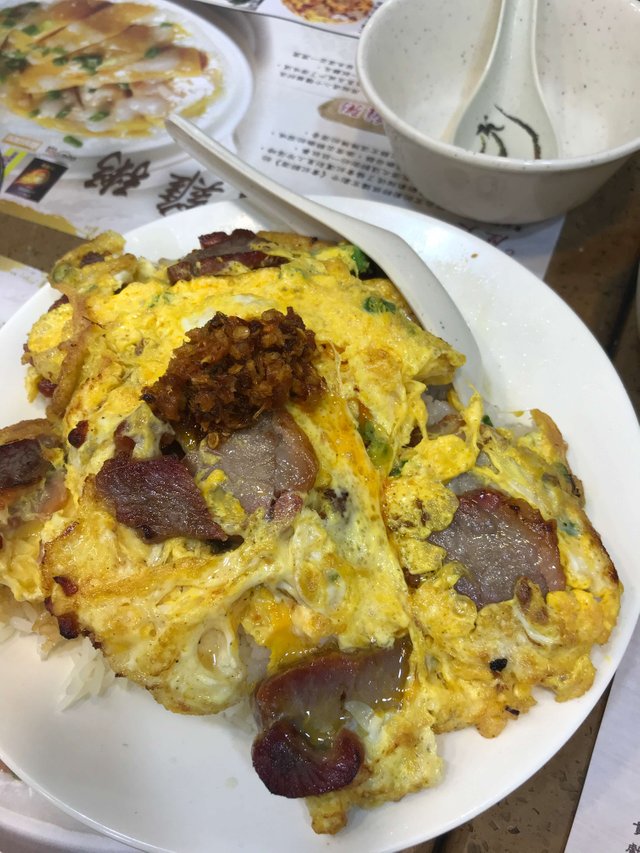 Finally the featured congee is arrived. Honestly for a congee lover, I am a bit disappointed. It's just a normal congee and barely have the chicken favor.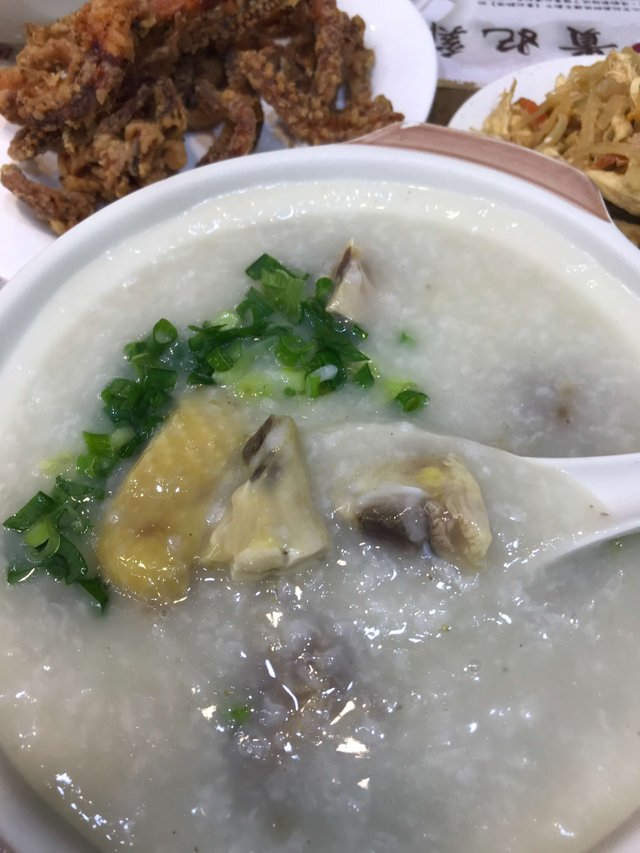 As a habit, a cool down drink for the foods. This is a mix of plum, citrus and 7up. It's quite fruity and ripe.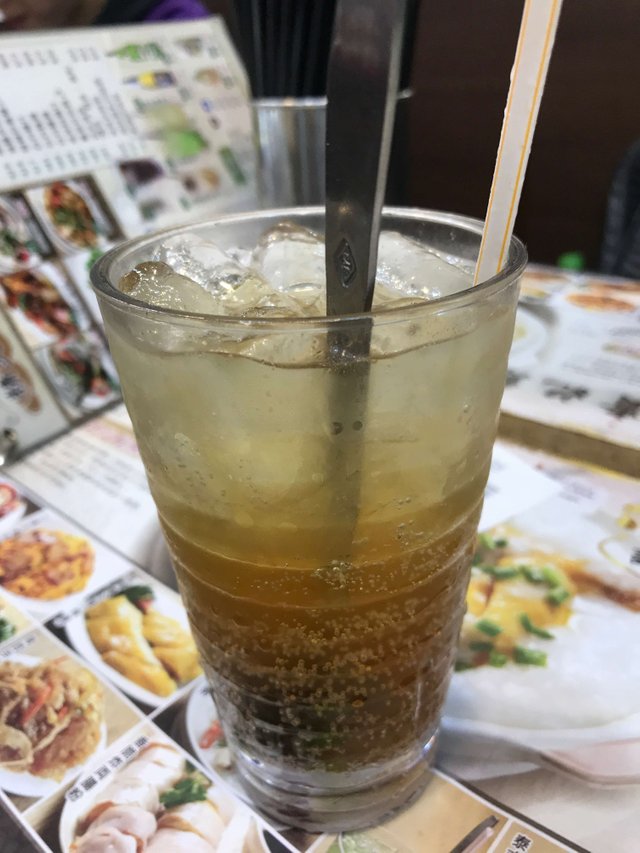 ---
Menu on the wall and all around the restaurant, load of images attached. Mouthwatering!!!!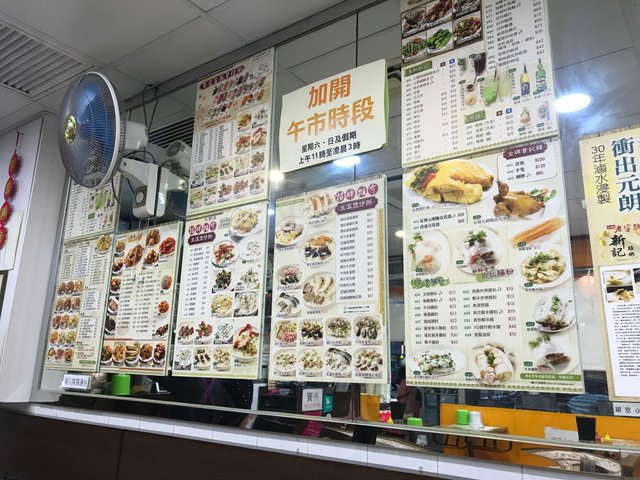 ---
ENJOY!!
---
Restaurant Information

Sun Kee Chicken Congee



42 Yau San St, Yuen Long, Hong Kong
---
Foodie Tasteem#31 - Sun Kee Chicken Congee
This post participated in the Tasteem contest Your weekly choice