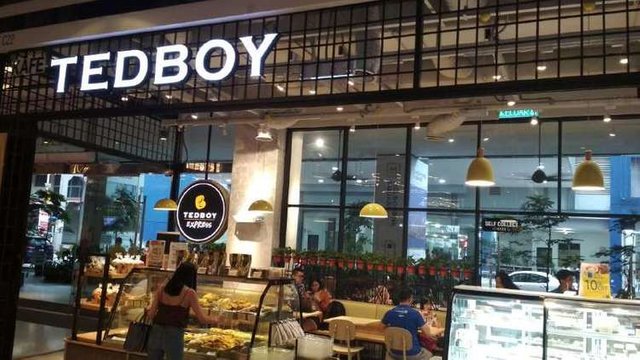 Months ago I've written about Tedboy express as a birthday party place when we went for a birthday celebrations, a quick meet up and get away from office work during the afternoon. If you're interested, here's the link to the previous post category under "weekly choice", and this time I am going to introduce you about the dessert there.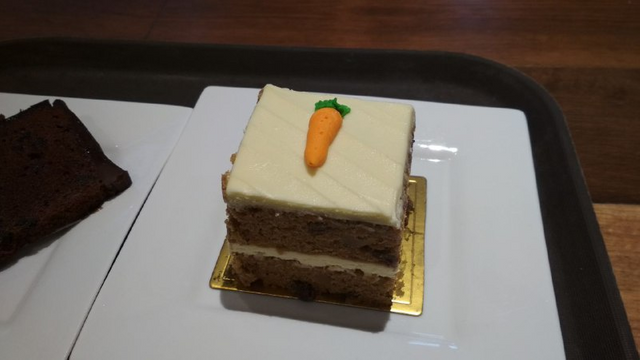 First of all, the carrot cake is freakishly awesome. Not sure what kind of icing sugar they used, but the taste is thoroughly creamy on the toping. Supposedly it should be a cream cheese, but it just feels so much buttery and milky. We absolutely adore it.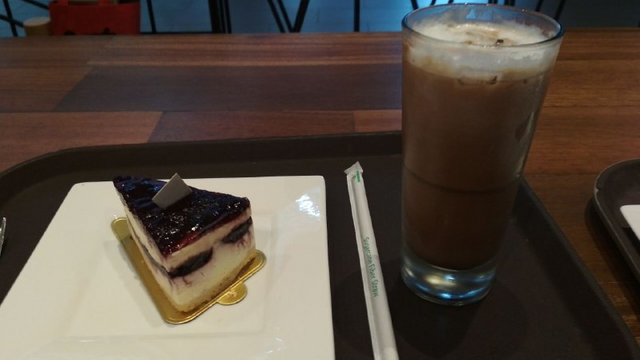 Followed by blueberry cheese cake. Oftenly these kind of baked cheese cake, the crust will be very crunchy, but not this one. It's soft, like bread. The blueberry toping is not too sweet, just nice it taste as a complementary for the thick cheese cake. Couple with unsweetened iced mocha, it's marvelous combination and creating explosion kind of mind blowing taste to the taste bud.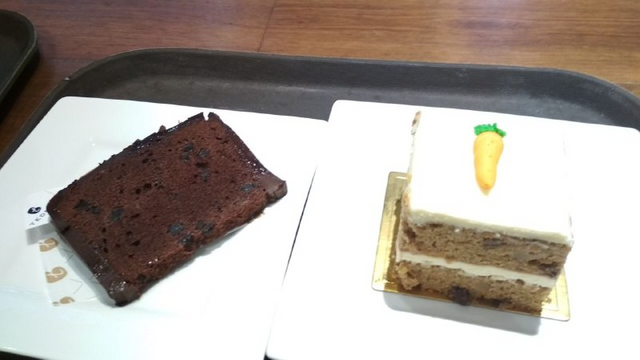 Apologize on the over exposure because I'm trying to capture the triple chocolate cake I ordered. You wouldn't believe a piece of cake below 10 bucks.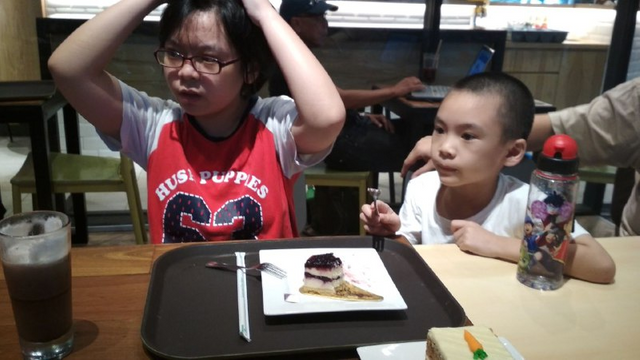 How mind blowing it was? Well, I'll let the picture speaks that thousand words. Or we can have a shorter version. OMFG!!! - Oh My Food Good!!!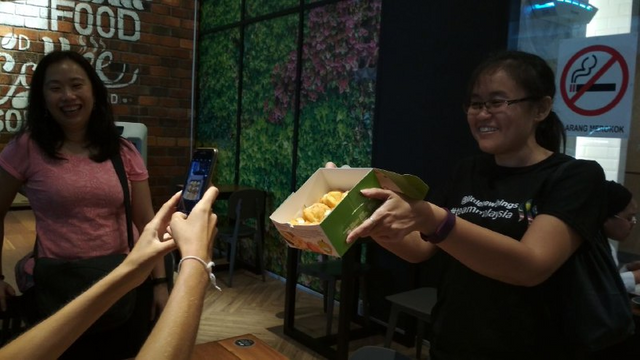 We were having a good time, and also packed durian puffs from the nearby shop and share it with Marta and Julian. In this picture. @khimgoh and @littlenewthings in the picture with a greatest smile of the century.
---
Set aside the restaurant review, here's some highlight during the meet.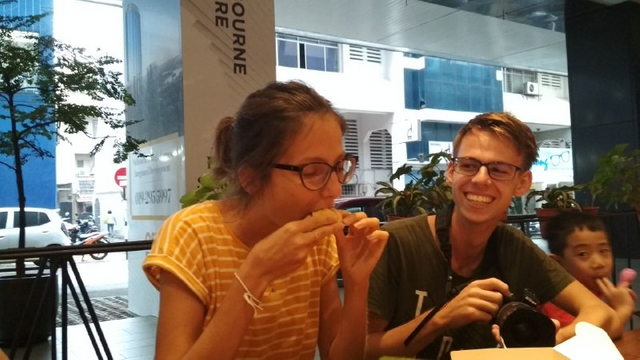 Marta is having her first experience with durian taste, wondering what she said about the durian taste where usually people referring to mixture of butane, sea water, egg white and protein fart together? Here's a post from @littlenewthings about the experience.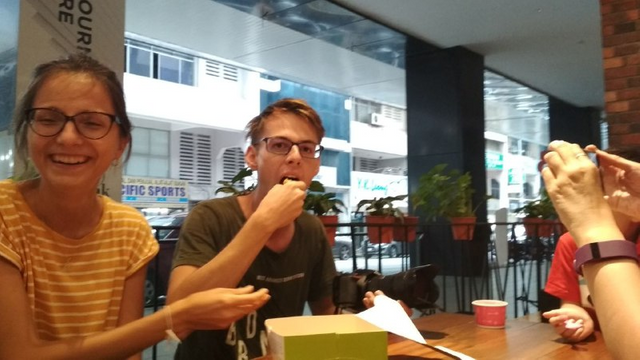 Well, @jpphotography should consider some Thai species durian during SteemFest 4. Here's his post regarding the meet.
---
Restaurant Information

Tedboy Express Atria



Lot C22, Atria Shopping Gallery, Jalan SS 22/23, Damansara Utama, 47400 Petaling Jaya, Selangor, Malaysia
---
Tedboy D meetup place in PJ
This post participated in the Tasteem contest My favourite dessert