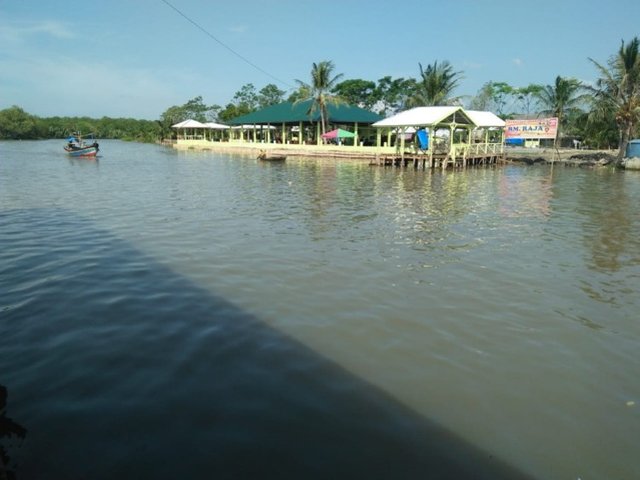 Hi all...
Semalam saya dan keluarga pergi ke restauran percut yang letaknya berada di Percut Sei Tuan Sumatera Utara.
Yesterday my family and I went to a restaurant that was located in Percut Sei Tuan Sumatera Utara.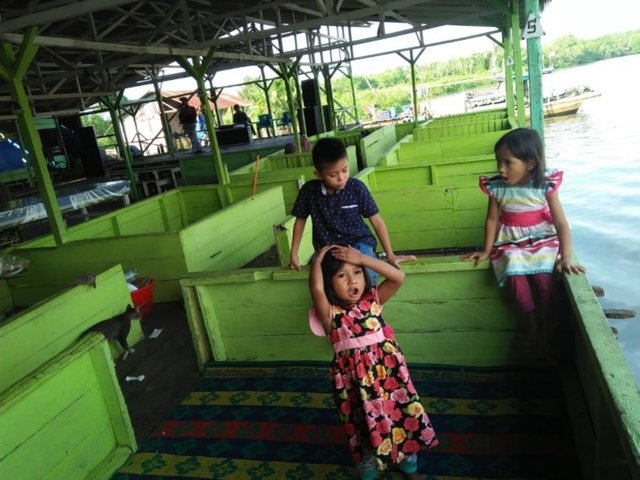 Restauran dibangun di atas laut, kita bisa memilih mau makan dengan meja atau duduk di lesehan.
Restauran built on the sea, we can choose to eat with a table or sit on lesehan.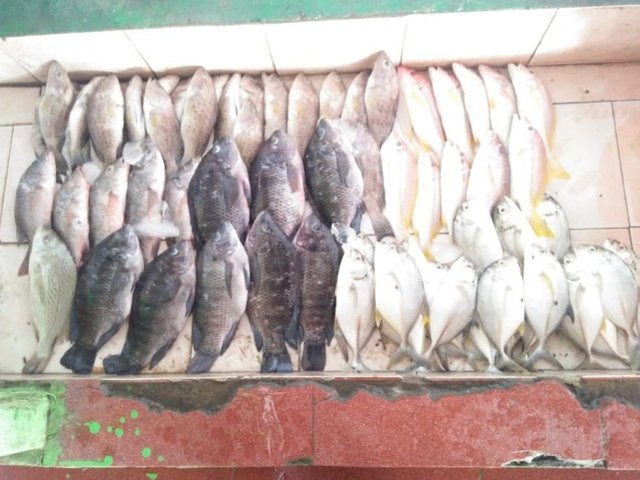 Mulanya kita memilih berbagai jenis hewan laut yang baru saja diambil nelayan jadi masih fresh.
At first we choose various types of marine animals that have just taken the fisherman so still fresh.
Kemudian kita memilih mau dimasak apa makanan ini, bisa asam manis, digoreng, dibakar, dan lain-lain.
Then we choose to be cooked, it can be sweet sour, fried, baked, and others.
Kami memilih kepiting asam manis, kerang rebus dan ikan bakar.
We chose the sweet sour crab, boiled mussels and grilled fish.
Kepiting saos asam manis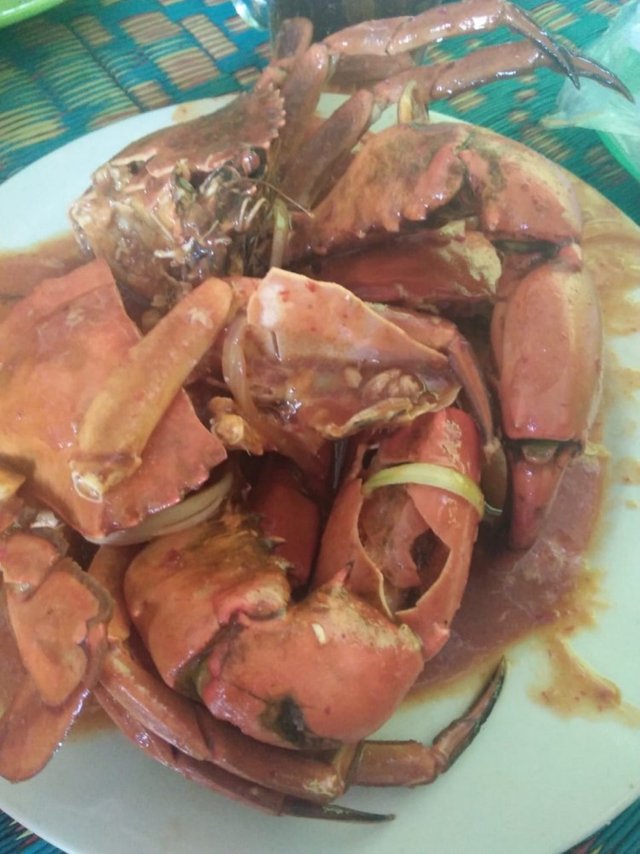 Kepitingnya cukup besar dan bumbunya meresap sampai ke dalam. Rasanya gurih dan enak.
The crabs are big enough and the marinade seeps inside. It was tasty.
Kerang rebus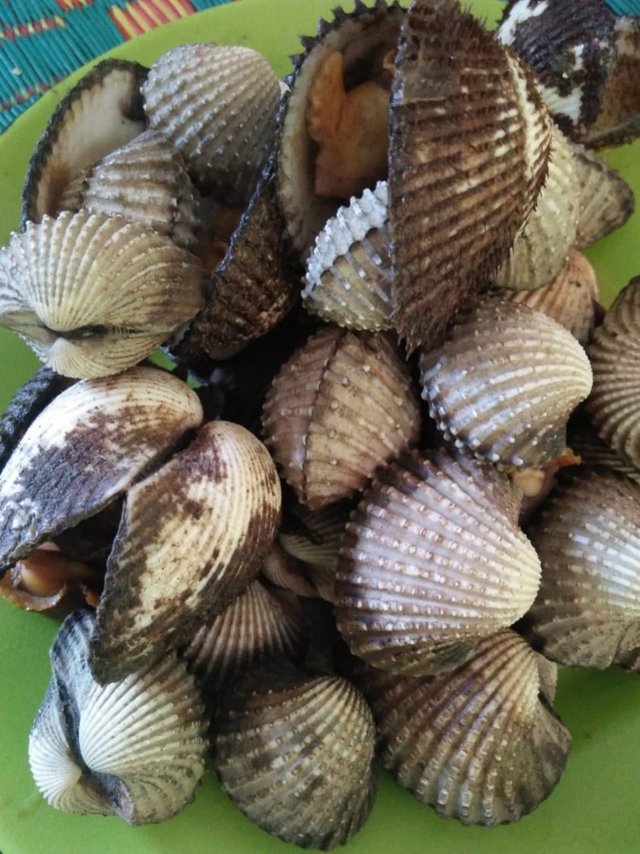 Kerang rebus dilengkapi sambal kecap rasanya enak.
Boiled shrimp with sambal soy sauce tastes good.
Ikan bakar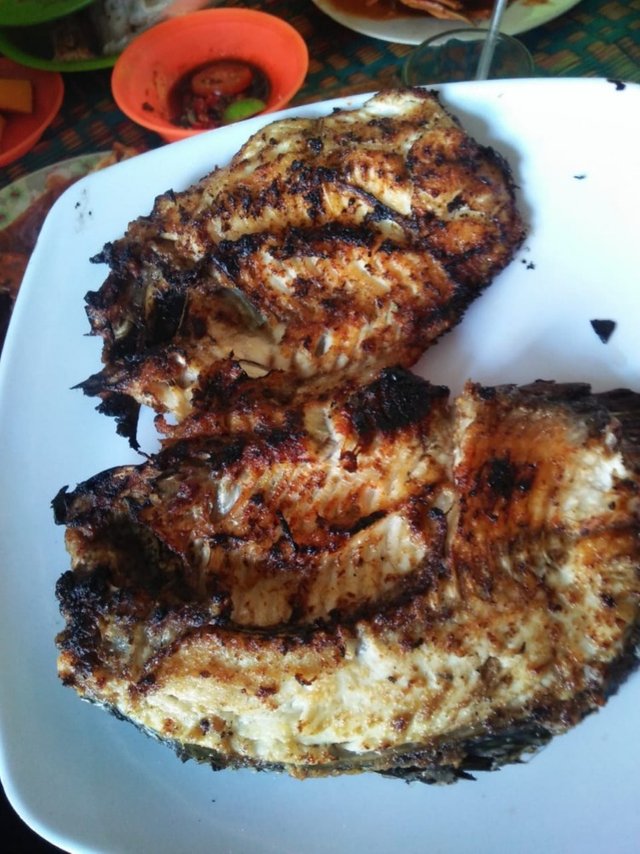 Siapa yang tidak selera dengan ikan bakar ini, dagingnya banyak dilengkapi sambal rasanya luar biasa.
Who does not taste with this grilled fish, its flesh is full of chili sauce it feels amazing.
Perut yang sudah lapar segera terisi dengan makanan laut yang enak. Memang paling enak makan dengan nasi yang panas. Anak-anak pun lahap menyantap makanan mereka.
The hungry stomach is immediately filled with good seafood. It is most delicious to eat with hot rice. Children were devoured to eat their food.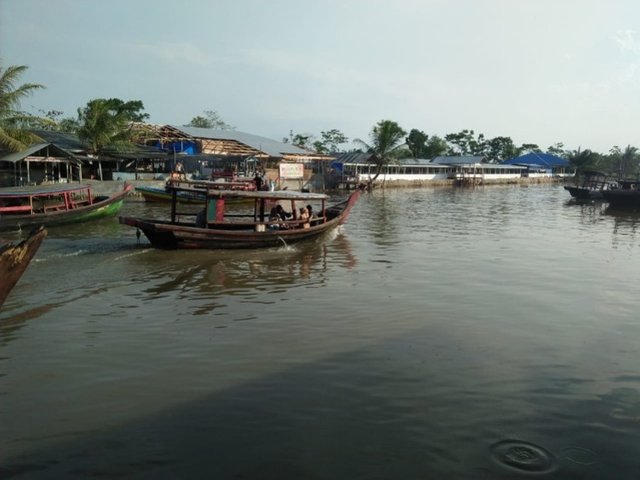 Setelah makan kita bisa mengelilingi laut dengan menaiki kapal. Sungguh perjalanan yang menyenangkan ya.
After the meal we can circle the sea by boarding the ship. It was a nice trip.
Terimakasih sudah berkunjung sampai jumpa di postingan selanjutnya.
Thank you for visiting see you in the next post.
salam
@bundaqubeki

---
Restaurant Information

RESTAURAN PERCUT



Percut, Percut Sei Tuan, Deli Serdang Regency, North Sumatra, Indonesia
---
RESTAURAN PERCUT
This post participated in the Tasteem contest A Restaurant by the Sea