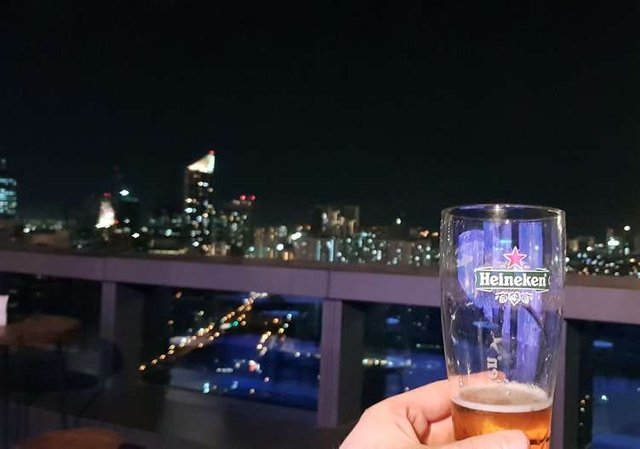 If you are ever in Manilla and want to experience a world class bar, head over to I'M Hotel in Makate, take the elevator to the rooftop and come into Antidote.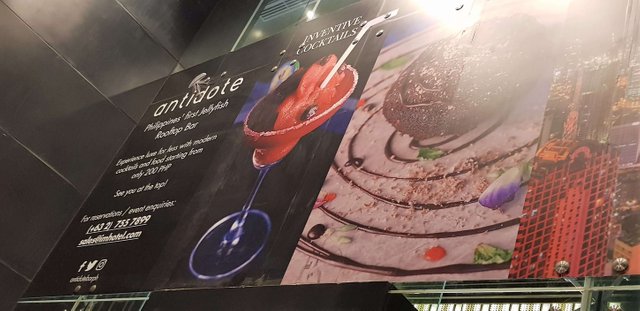 Prices here are expensive, especially for the Philippines, but they are inline with nice lounges or clubs in many other large cities.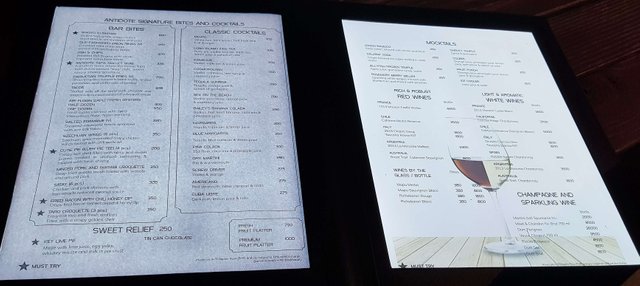 The menu board was brought to the table and it has a back light in it. This was good because you don't need a flashlight to read it and the sky is dark at night since they don't use flood lights.

This is important because the view is great. I think it is about 35 stories up and it is one of the taller buildings in the city.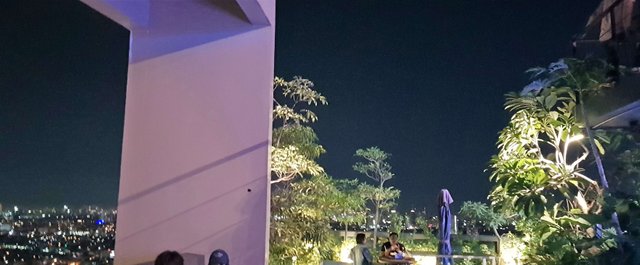 If you don't know the city well, Makate is the Manhatten of Manila or the Gangnam of Seoul. It is also where I meet my friends when I visit there.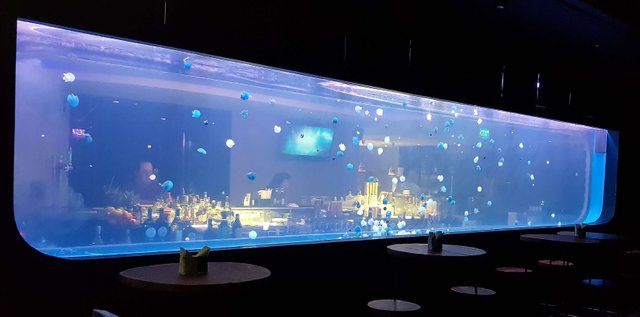 I don't recommend going to the restuarant if it is raining, unless you want to stay inside and look through the jelly fish tanks for the view.
There are two large tanks probably 1 meter deep, 50cm wide and 10 meters long. There are a lot of jelly fish if you like them. Some don't look healthy. I would prefer they put something else in there like gold fish
For drinks we had mojitos, long island ice teas, beers and frozen strawberry daquiri. We had more beers, too.
We were hungry so we ordered food. The food was quite good and we ordered a lot. We had lamb satay skewers, fish and chips, and chicken wings.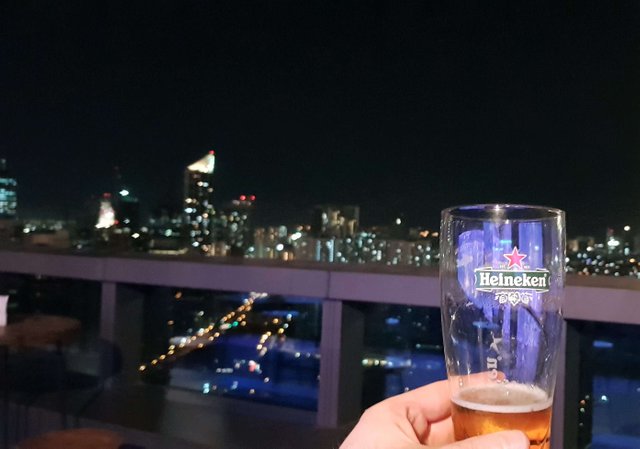 The outdoor patio was beautiful in itself with a lot of plants, some were fake, but others were real.
Next to us was an exclusive area which is reserved for parties, this would be a really neat place for a birthday or event. Also above us was another patio which was really crowded. If you are there to just drink and look at the view it is great, but too crowded for ordering food.
I definitely recommend you check it out if you are in the area and want a great place for a few drinks after dinner or before the night club.
---
Restaurant Information

antidote



Makati CitySen, Sen. Gil J. Puyat Ave, Makati, Metro Manila, Philippines
---
Drinks on Roof Top Jelly Fish Bar
This post participated in the Tasteem contest Beverages with friends