Sữa chua trân châu Hạ Long ( Ha Long Bubble yogurt)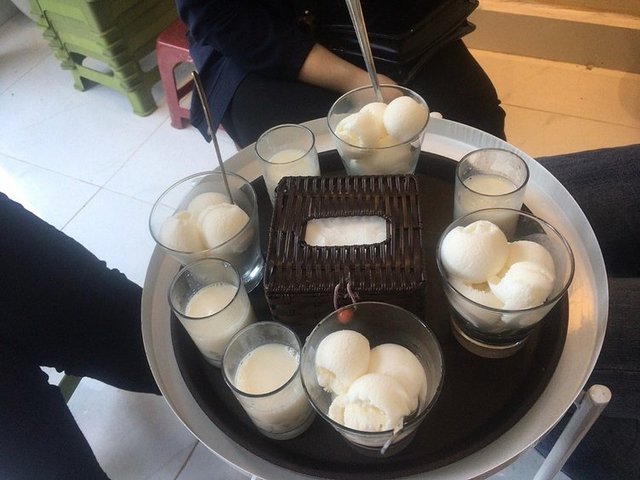 Great place to stop for a bite to eat.
Bubble yogurt is a new Vietnamese eating trend. It is gradually replacing the trends of Taiwanese milk tea, Korean spicy noodles and Vietnamese lemon tea. In the last 2 months, nearly 100 yogurt yogurt restaurants have been built.
Yogurt has been consumed by humans for hundreds of years.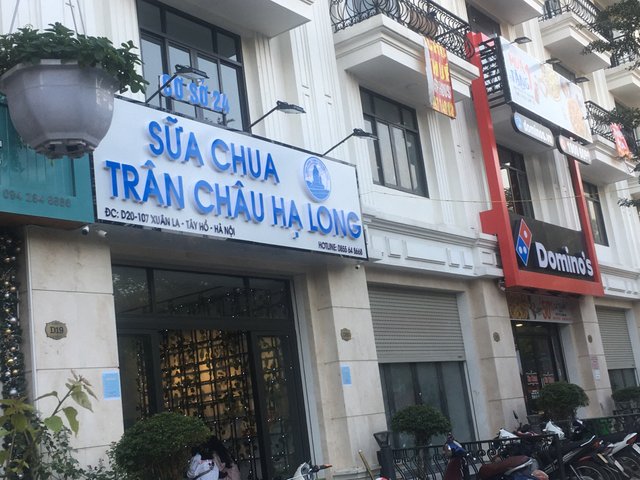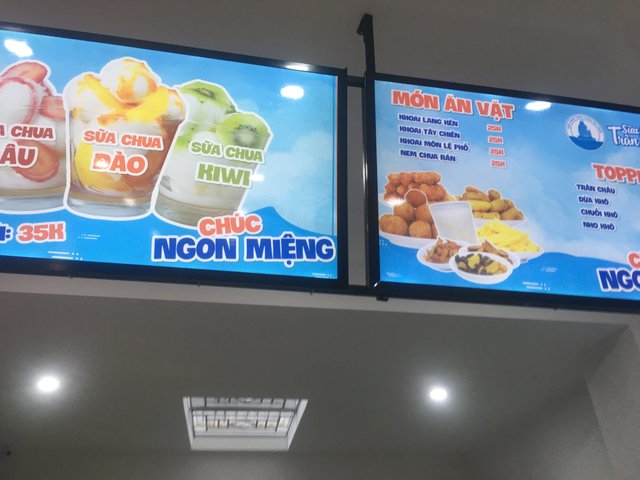 Sữa chua trân châu Hạ Long ( Ha Long Bubble yogurt)
Yogurt - It's very nutritious, and eating it regularly may boost several aspects of your health.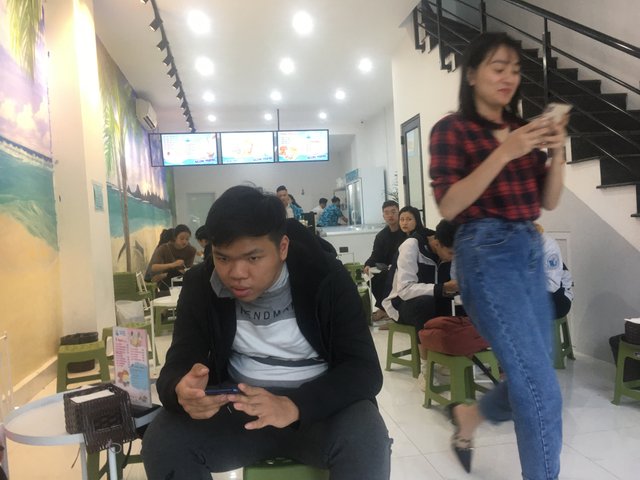 Bubble yogurt is sourced from Ha Long - a famous tourist destination of Vietnam
We are young and always discover food with. Me and my 3 friends came to this restaurant and ordered 4 cups of pearl yogurt. Delicious yogurt bubble, crispy, submerged in coconut milk. Bubble with soft yogurt, attractive sour taste.. Bubbles and cow's milk are heated and mixed with cold yogurt , everything is perfect! The venue clean and stylishly.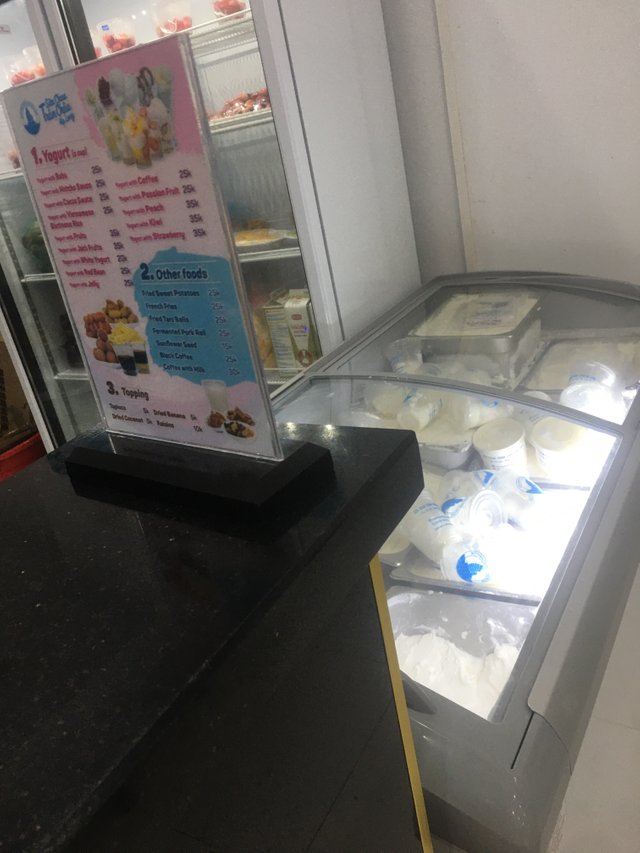 In Ha Long, this dish is a specialty, so now this dish has been expanded and available throughout the major cities of Vietnam. I would definitely recommend coming here and giving it try!
If you want to try this famous yogurt restaurant, you can visit Xuan La street.
A wide variety of self-service food options at reasonable prices in an expensive city.
The price is fantastic as well starting from 25.000 VND up to 35.000 VND.
Topping :
Tapioca, raisin , dried coconut, dried banana, cherry ...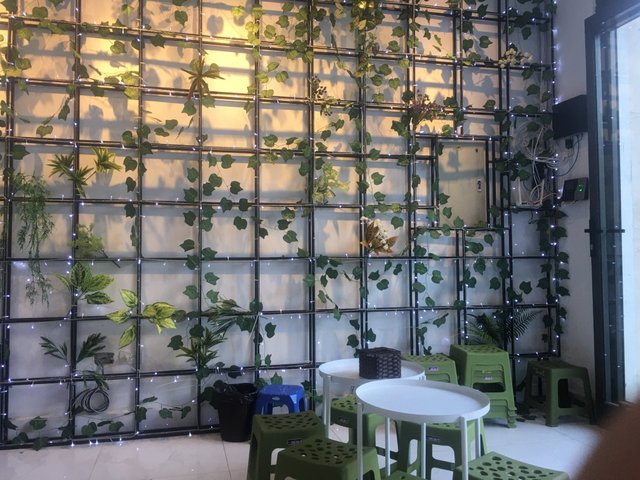 The menu is set menu with about 50 dishes.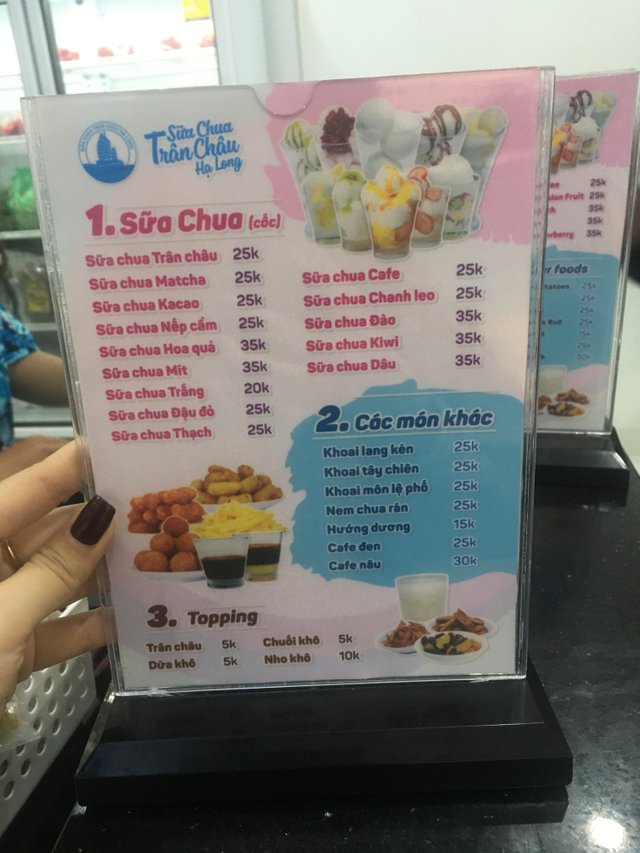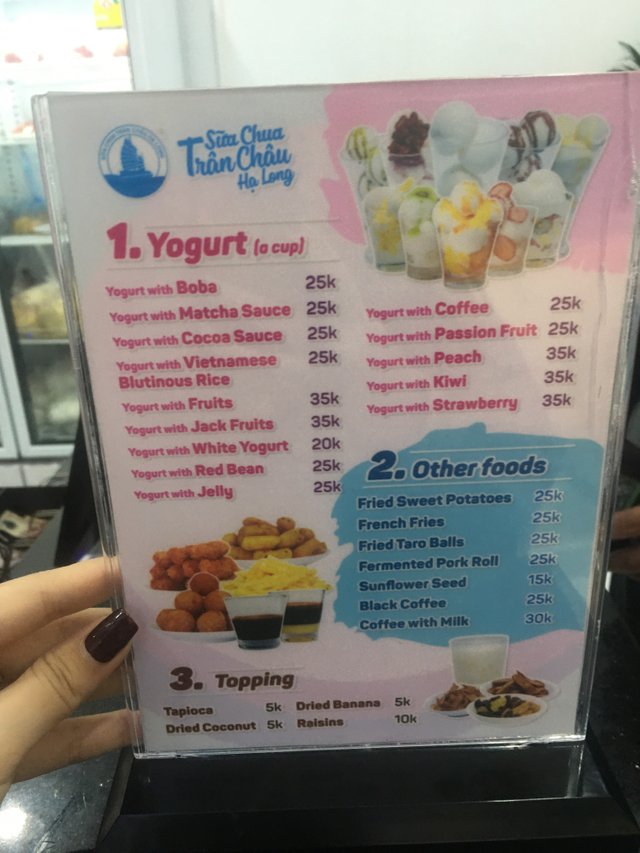 As it's grown in popularity, store shelves have exploded with yogurt types and flavors, for example: Yogurt with matcha sauce, Yogurt with cocoa sauce, Yogurt with fruits, Yogurt with red bean, Yogurt with jelly, Yogurt with white yogurt, Yogurt with cofffee, Yogurt with jack fruits, Yogurt with kiwi, Yogurt with peach, Yogurt with strawberry, Yogurt with passion, Vietnamese blutinous rice,..
###Other Food : Fried Sweet potatoes, french fries, Fried taro balls, sunflower seed, black cofffee, cofffee with milk, fermented pork roll.
Bill total /4 person : 100.000 VND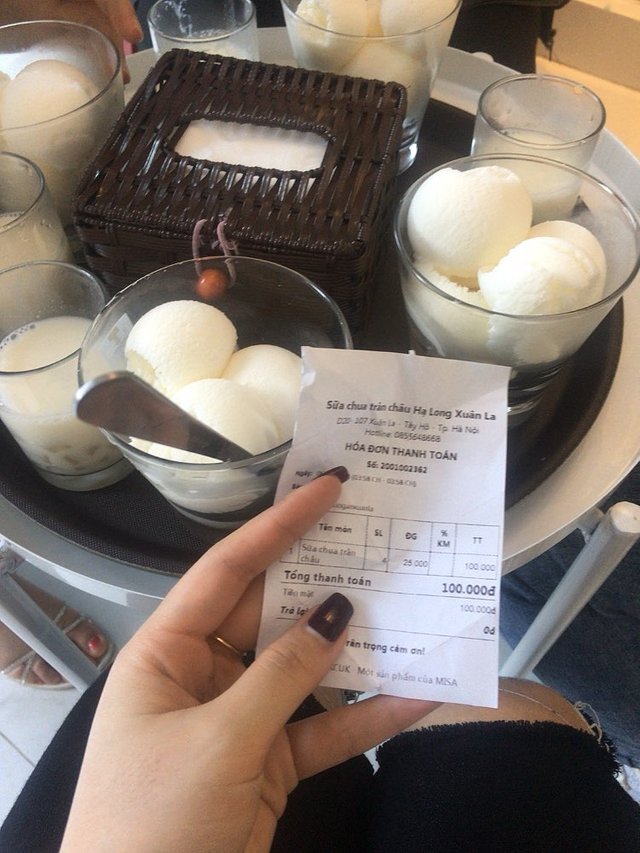 I will definitely be coming back to try the other yogurt on the menu.
####Review and photo by @a-alice
Thanks for reading ❤️
---
Restaurant Information

Sữa chua trân châu Hạ Long ( Ha Long Bubble yogurt)



107 Xuân La, Xuân Đỉnh, Tây Hồ, Hà Nội, Vietnam
---
Sữa chua trân châu Hạ Long ( Ha Long Bubble yogurt)
This post participated in the Tasteem contest Your weekly choice