QUANG MINH RESTAURANT (Sturgeon hotpot - Sapa specialty)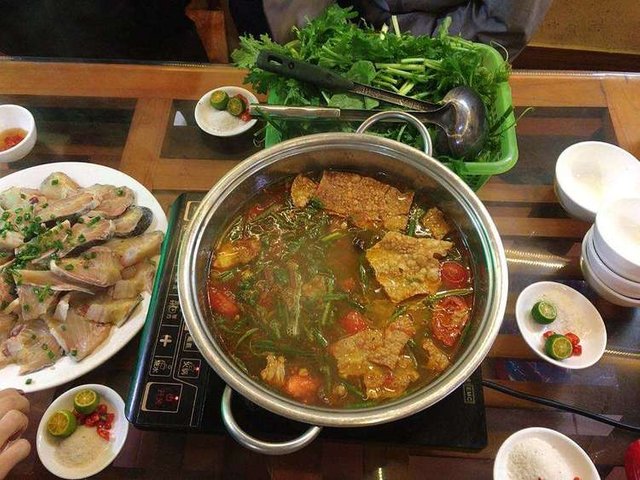 Sturgeon - is a specialty fish in Sapa Vietnam. In the previous 2 articles, I mentioned Sapa - the most beautiful town in Vietnam. Sapa has a cool atmosphere, this is the only low temperature town in Vietnam. Sturgeon is prized for its superior flavor.
We got recommendations form the homestay host and decided to have dinner here.
There's some great reviews on here so we thought we'd give it a go and we were not disappointed!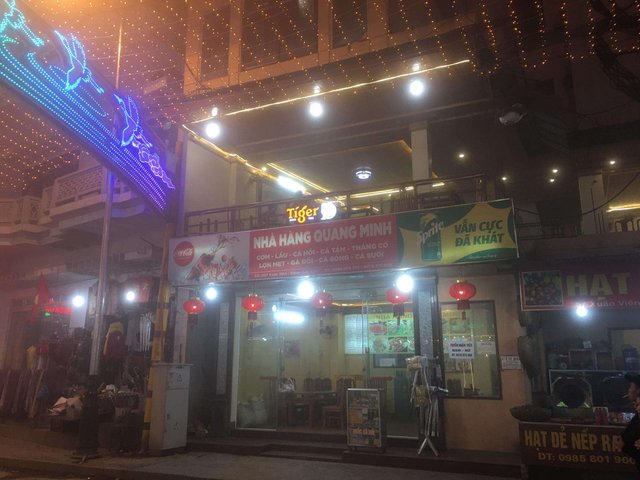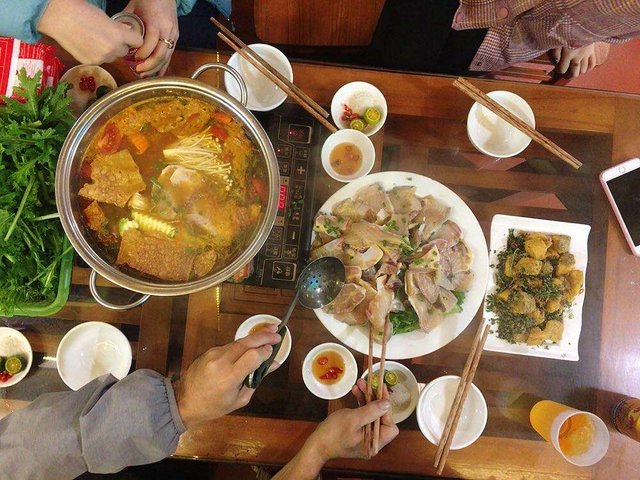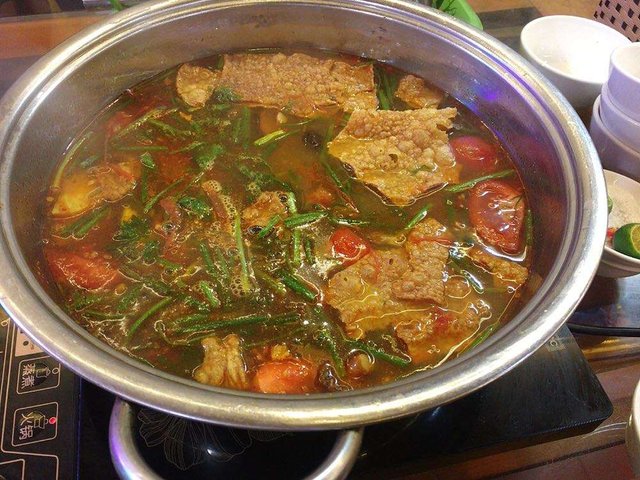 The restaurant has a name: "Quang Minh", this is the cheapest and the best restaurant.
About food
The fish are cartilagenous, with no internal skeleton.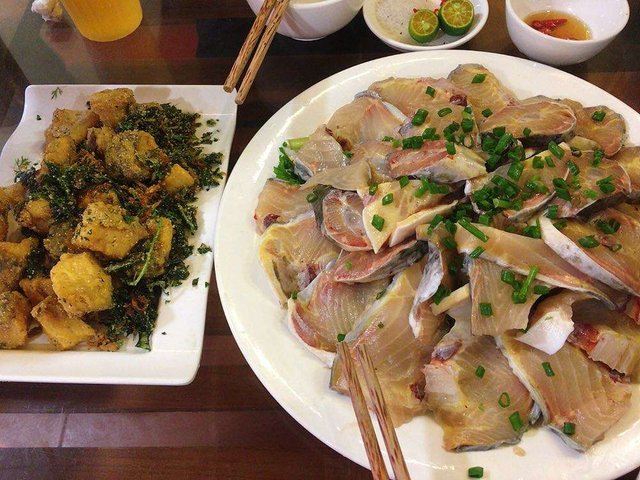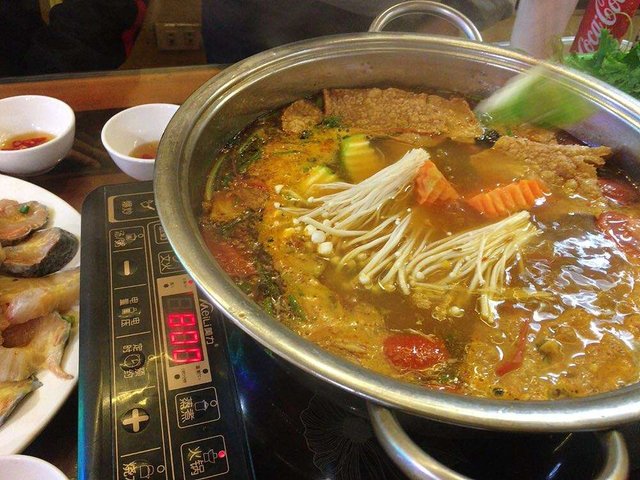 All of the part in sturgeon always becomes value even it's bone because of creating from gristle.
I think that probably tells you how nice the actual meat is. The meat of sturgeon is very fatty, light and fresh, sturgeon does not smell fishy.I'm a person who is very sensitive to fishy tastes, but the sturgeon was absolutely fresh.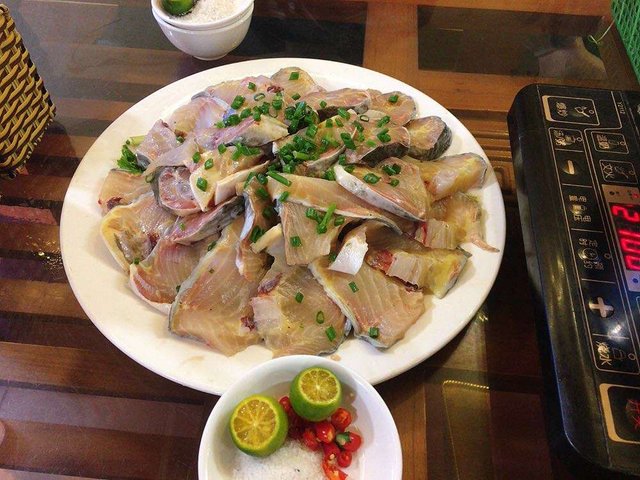 The dipping sauce is an integral part of the hotpot experience, and many tasty ones can be bought ready-made.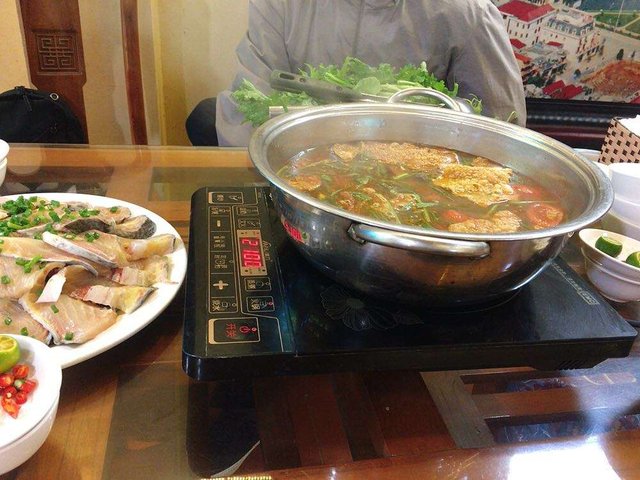 Sturgeon hotpot has a great taste! I have never eaten such a delicious sauce. Again, the mild fish flavour with the incredible meaty texture.
The restaurant's hotpot sauce includes: sturgeon fillet, pineapple, vegetable, tofu, mushroom, lemon, lemon grass, tomatoes, noodle, white onion, pumpkin, carrots...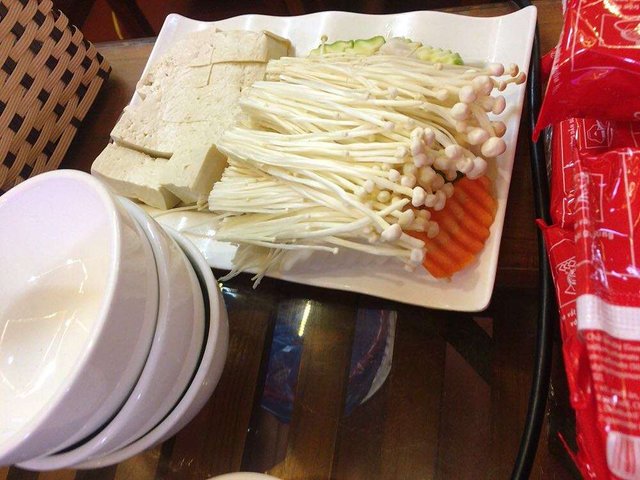 It is Good! The salted roasted sturgeon are good as well. We ate a lot !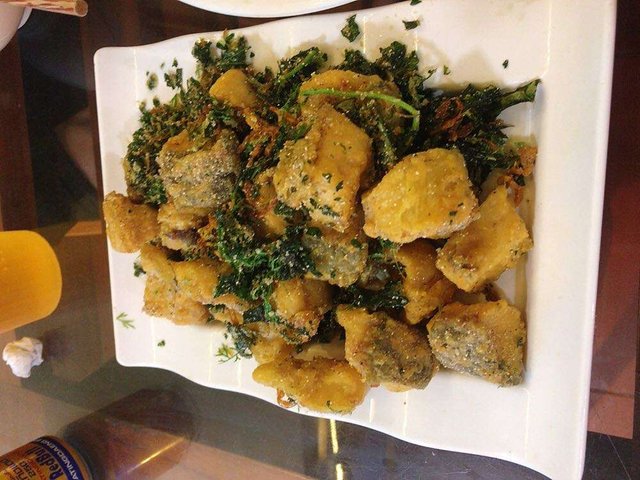 About the scenery
It's a neighborhood with only restaurants, the atmosphere at night is very cold and foggy.
We sat on the 2nd floor of the restaurant. Very romantic at night and nice views by day.
That is a nice place for eating and see the view.
The service and food were great :D!!!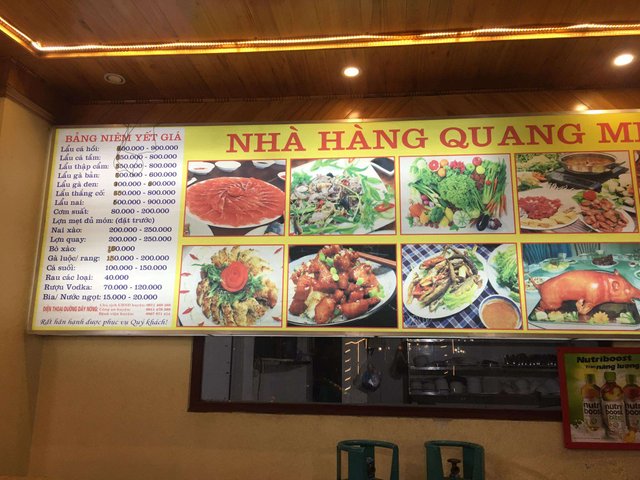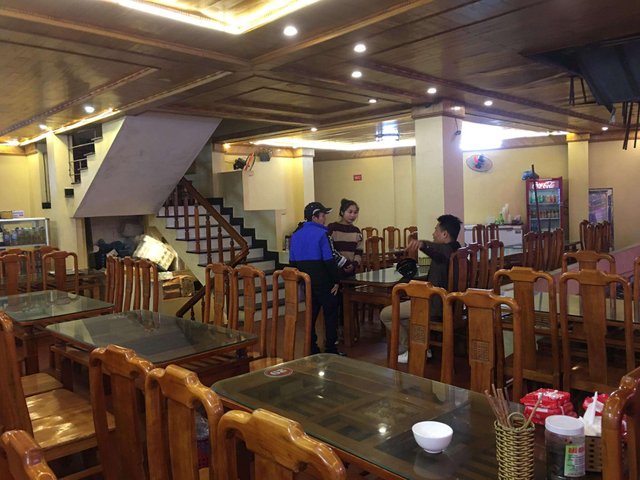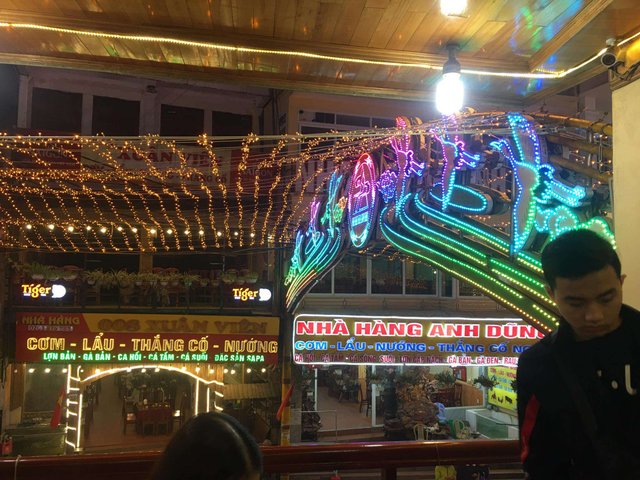 Our waitress was indeed very friendly , he said: ''I don't want to see leftovers'' - so he suggested a hotpot that is enough for 4 people and is suitable for the price. Our Family Images, preserving memories to enjoy them in the future.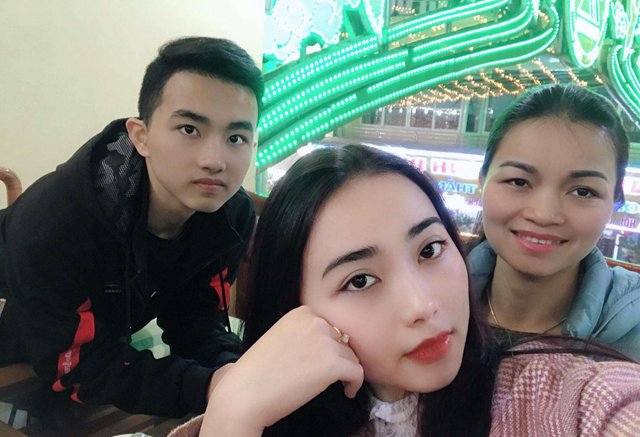 We bought a sturgeon at Quang Minh restaurant..We brought it home. Hahhaa ugly fish!!! This is it :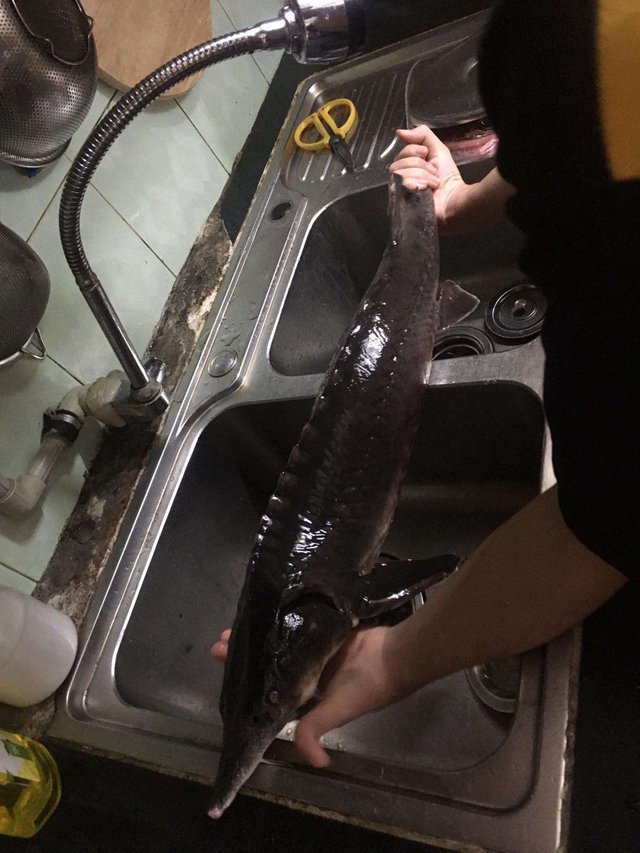 About menu
Grilled sturgeon, roasted sturgeon, salted sturgeon, hotpot sturgeon,Sturgeon salad, Banana tofu sturgeon, steamed sturgeon,..
Boar, horse meat, salmon, beef, buffalo, frog meat, tofu, goat meat, ..The menu is set menu with about 150 dishes..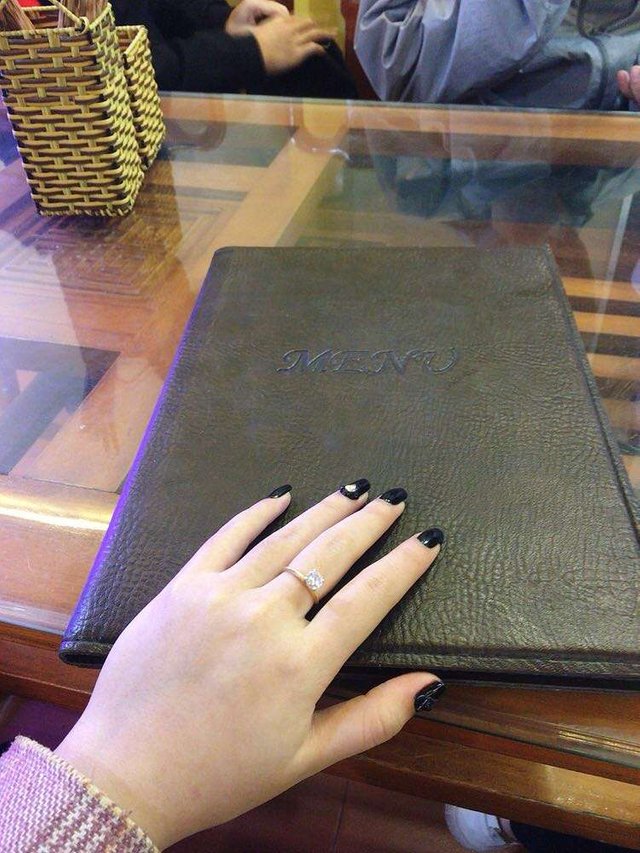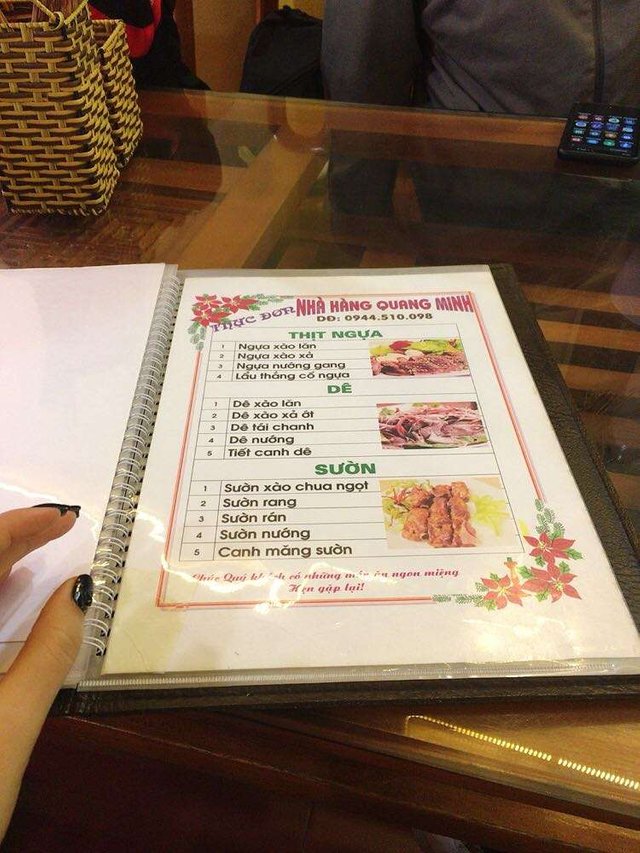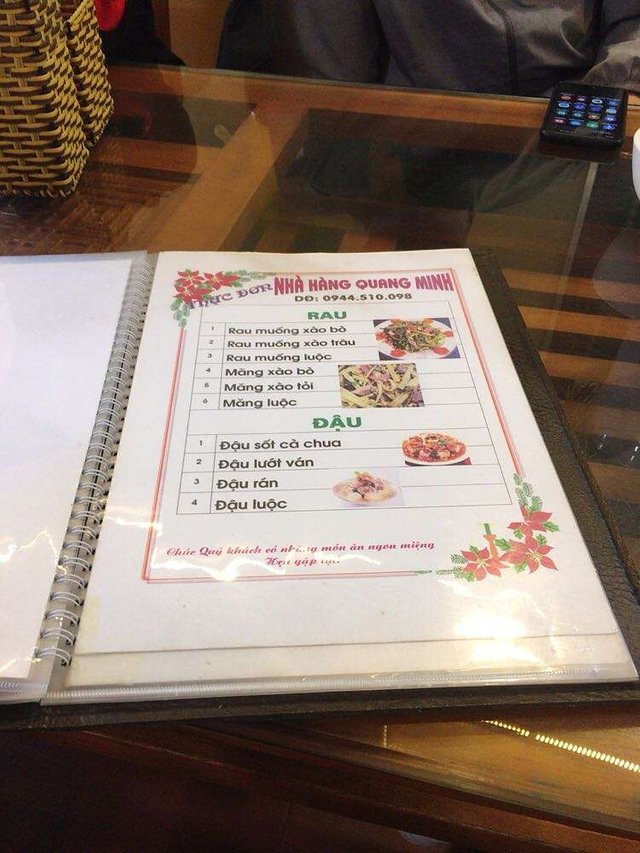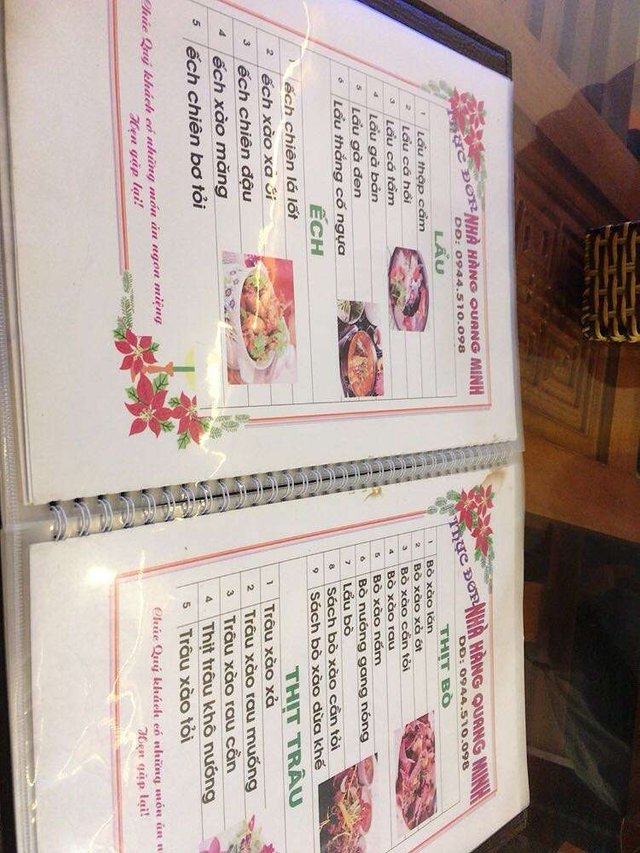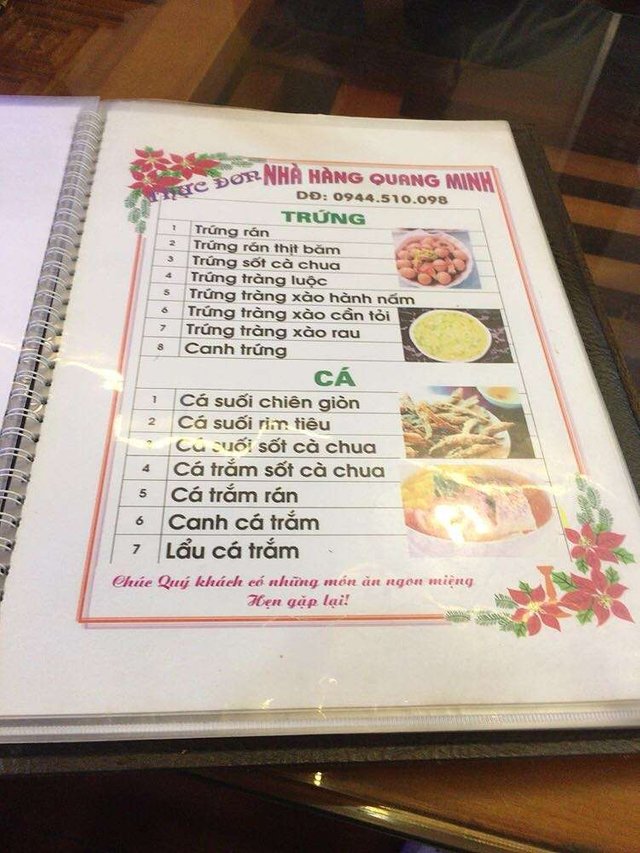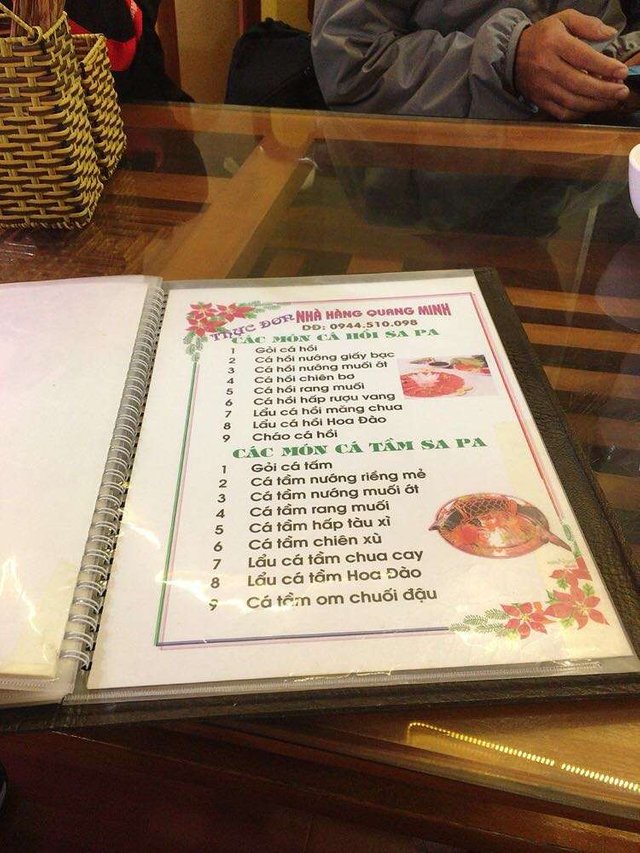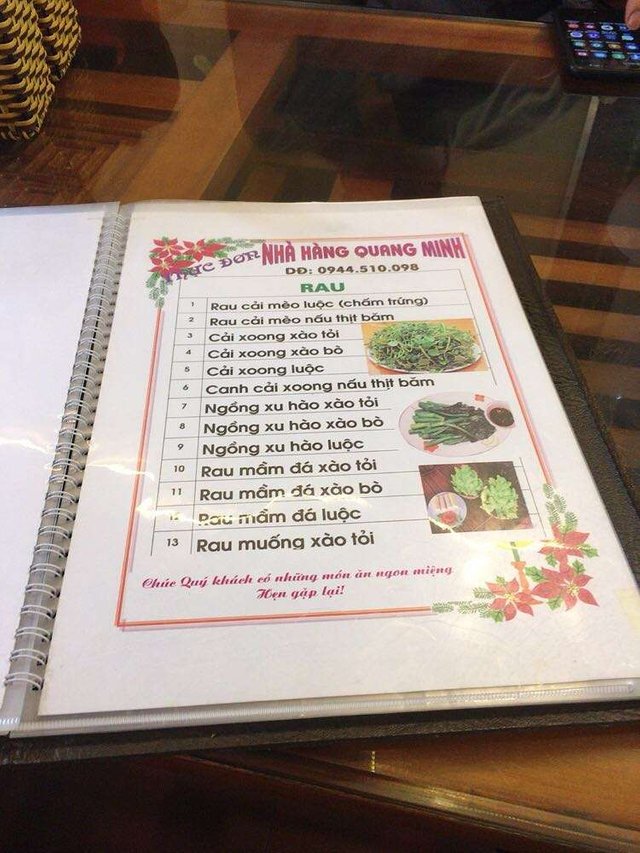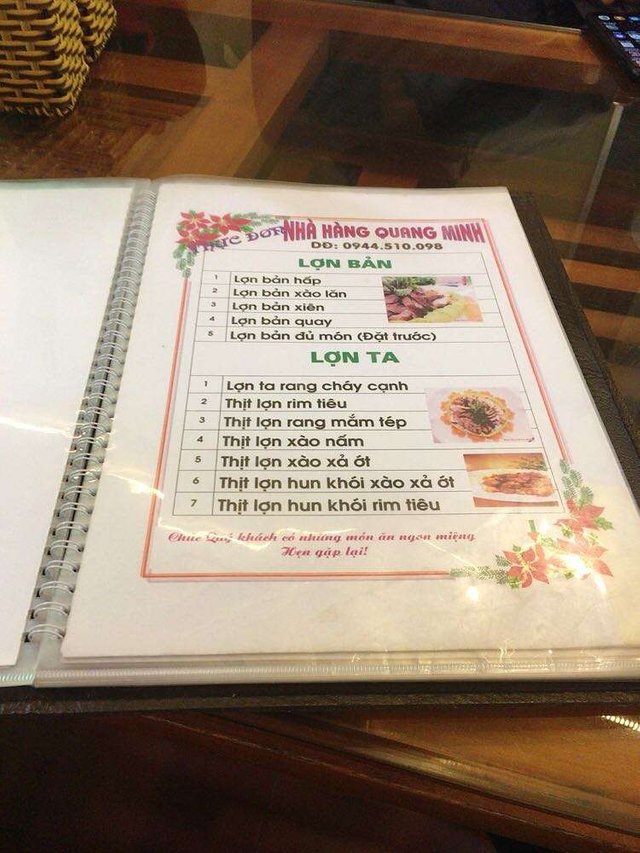 About price
A hotpot for the whole family of 4 people is 550,000 VND. We ordered another dish of salted roasted sturgeon ( 250.000 VND). And 3 bottles of soda.
Total payment: 850,000 VND
The food was too cheap, because the restaurant had a nice location and in Sapa (a famous tourist spot), I thought that the food in Sapa restaurant would be very expensive.
Review and photo by @a-alice
Thanks for reading <3
---
Restaurant Information

QUANG MINH RESTAURANT (Sturgeon hotpot - Sapa specialty)



57 Xuân Viên, TT. Sa Pa, Sa Pa, Lào Cai, Vietnam
---
QUANG MINH RESTAURANT (Sturgeon hotpot - Sapa specialty)
This post participated in the Tasteem contest Your weekly choice