CỘNG TRÀ CHANH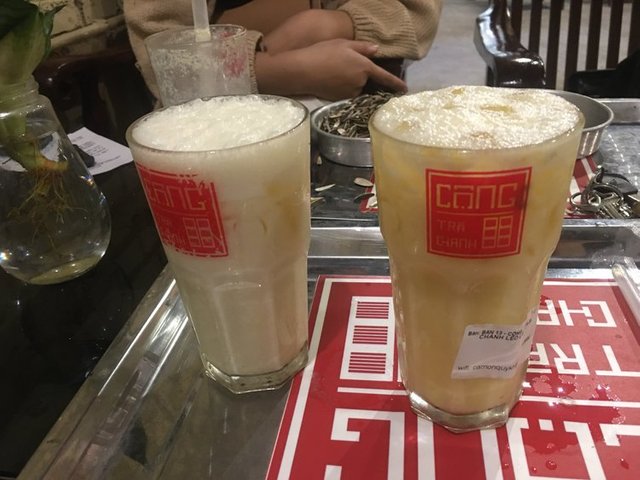 Everyone of us has at least one best friend to share happiness and sadness. So do I. I met with my friend yesterday, We went to a restaurant to enjoy tea, smoothies and snacks. I'm gonna introduce a Vietnam restaurant.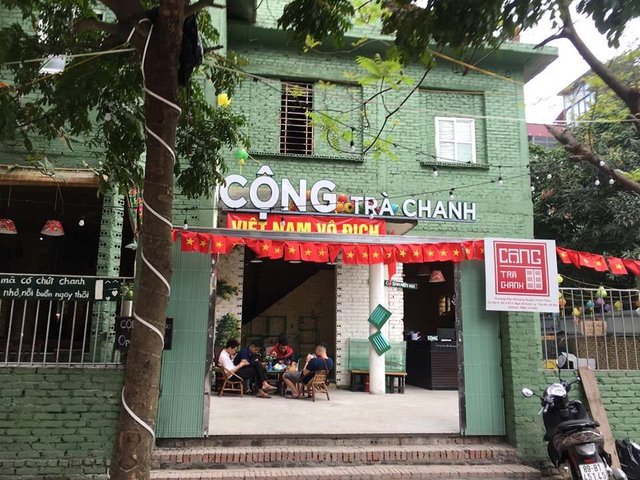 This restaurant called:" Cộng trà chanh"..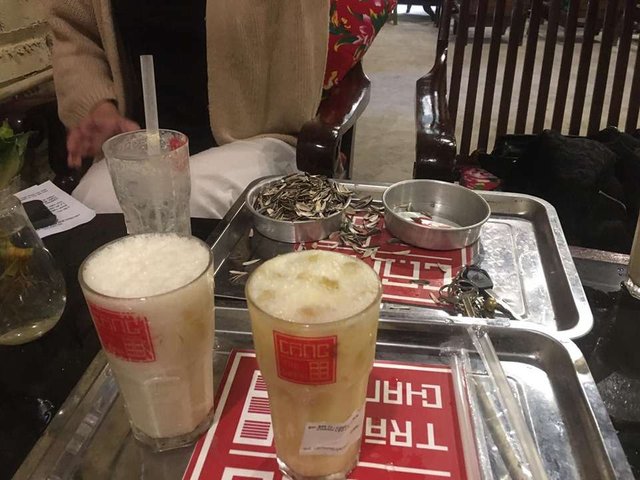 We are best friends, Friends and I have been friends for more than 10 years. We haven't seen each other for a long time. Me and them are busy and under pressure from life, study and work. Sometimes we want to meet to talk but we only meet on messages or pictures posted on Facebook.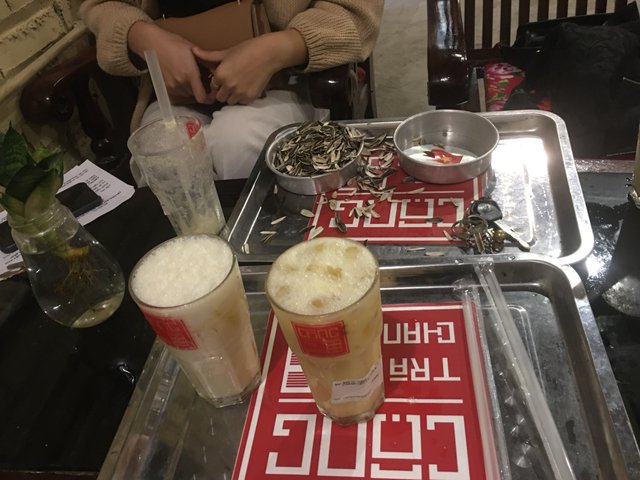 beverage
We sat inside, overlooking the square, and enjoy the warm and quiet space. We sat here and talked for over 3 hours. lol each drank 2-3 cups 😂 Initially, we drank fruit smoothie,lemon smoothie, yogurt, milk tea ..
After about 1 hour. We ordered 4 cups of lemon tea and kumquat tea with topping : aloe vera , white pearl,..
We ate 4 packages of sunflower seeds. This is the favorite junk food with drinks, desserts.
"passion smoothie snow milk tea"- It's one of my favorite food in this restaurant
Bold flavor with a hint of sweetness . The passion snow milk tea at "CỘNG" blew my mind with just how the drink was and you could really taste the tea.
For just $1 you get new Milk Tea. The white pearls were perfectly tender and the foam on top was a meaningful addition to the flavour.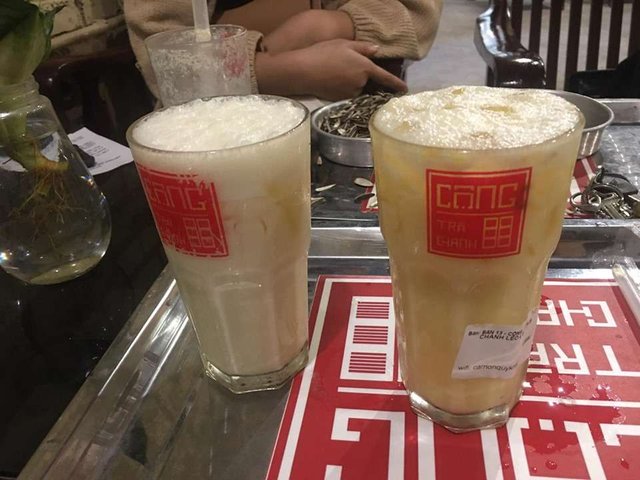 Total: 10 cups of tea and 4 packets of sunflower seeds for 4 girls.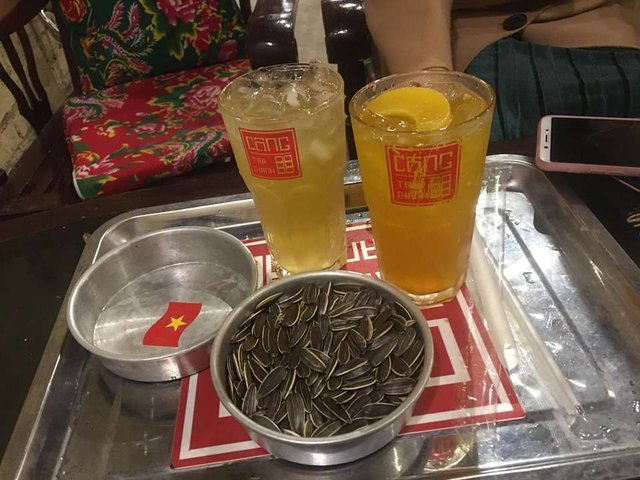 Popular with the student crowd, Cheap prices, varied drinks. The drink itself was really delicious, not overly sweet, with a great milk and passion fruit taste. The drinks and service were great.
We finished all those drinks deliciously and we were very satisfied with our choice.
I recommend it to you!! You have to try !
I really treasure our friendship and hope that it will last forever.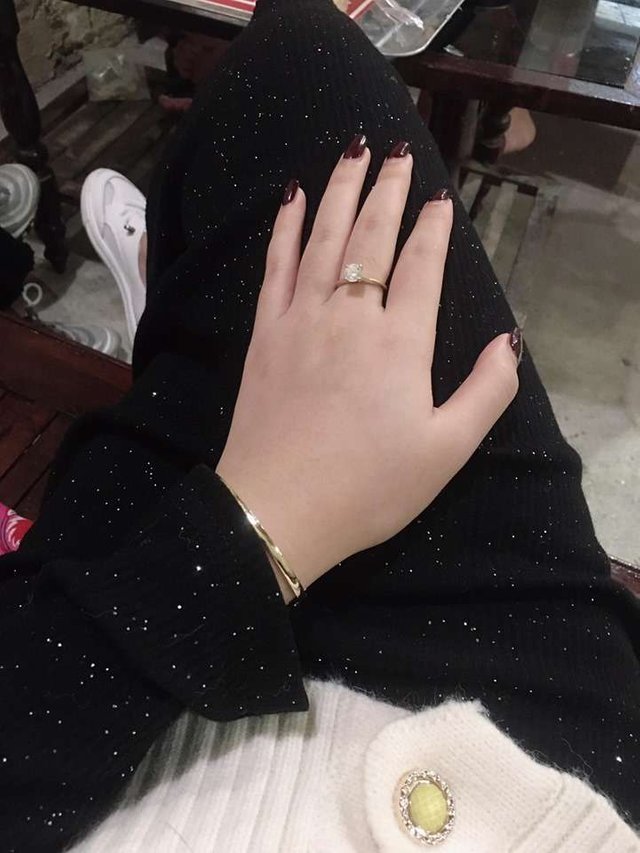 Space Restaurant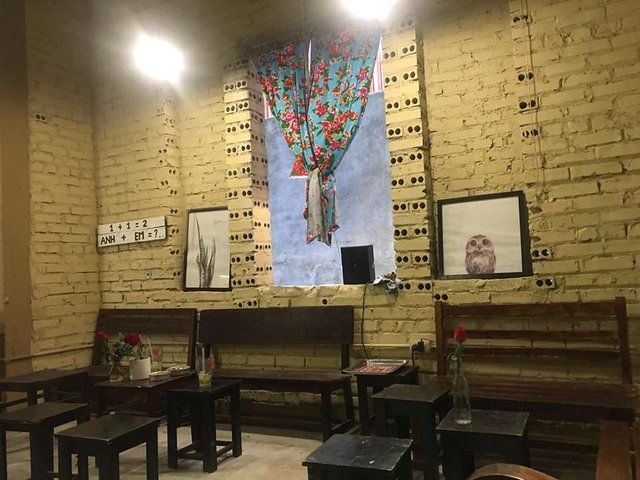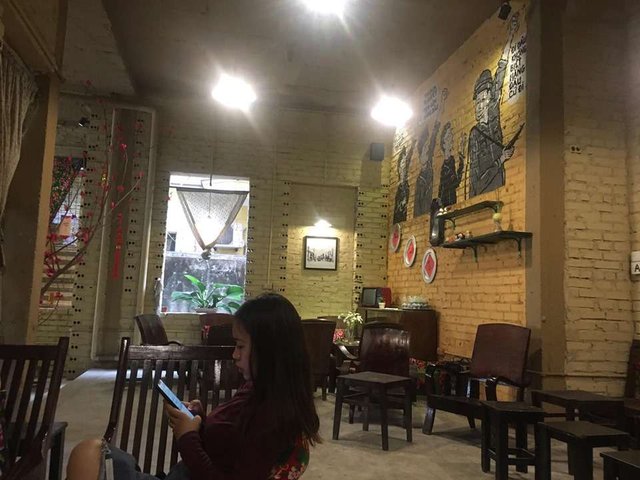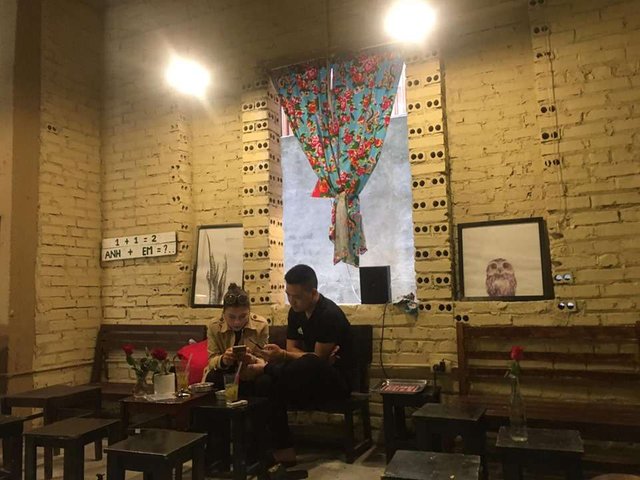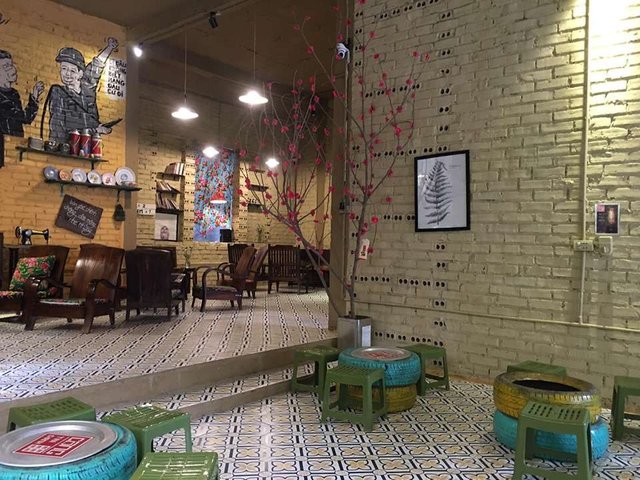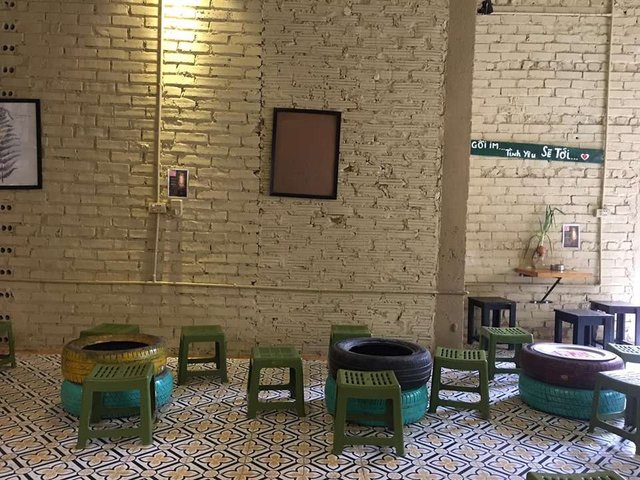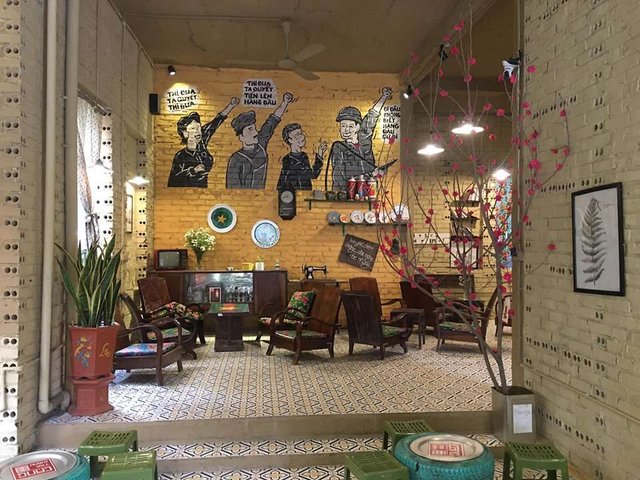 Restaurant with classic décor. Those are images that remind me of the heroic history of the Vietnamese people. It's green coat of a soldier. It is the image of the Vietnamese army and the people of Vietnam who fought together during the years of resistance against French colonialism and American imperialism. These are small items: thermos, plates, Pillow image and blanket with peacock texture.
I was studying at a political university, so I recalled historical lessons, photographs reminiscent of the wars of 1954 and 1975.
How did the Vietnamese Revolution emerge victorious? How did the national liberation movement in a relatively small country manage to defeat not one but two of the major imperialist powers—France and the United States?
article source:
How Vietnam defeated U.S. imperialism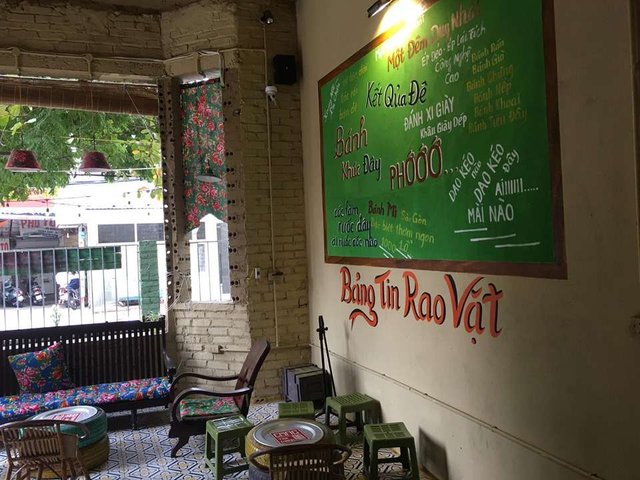 Read more and learn about Vietnamese history :
The war was over. We Love peace and we hate war❤️!!!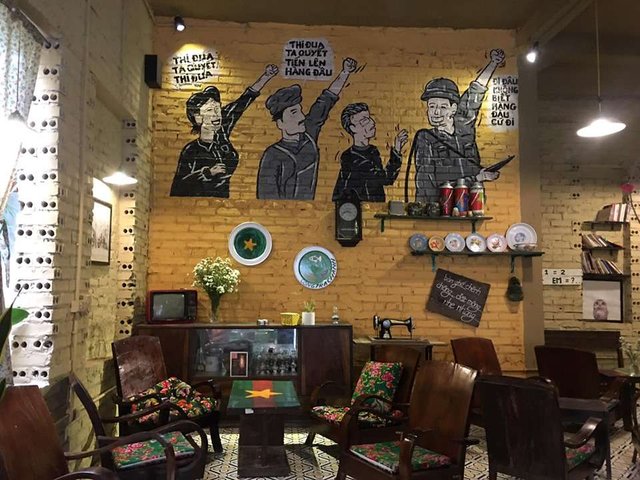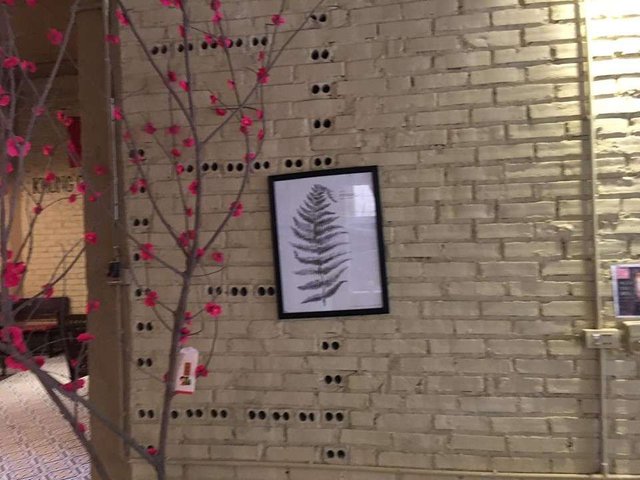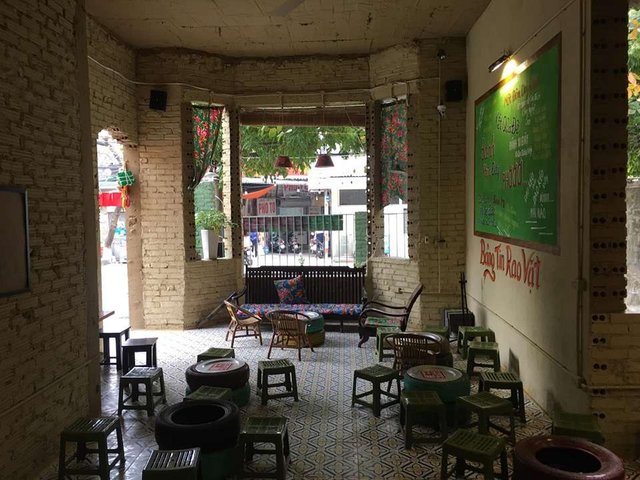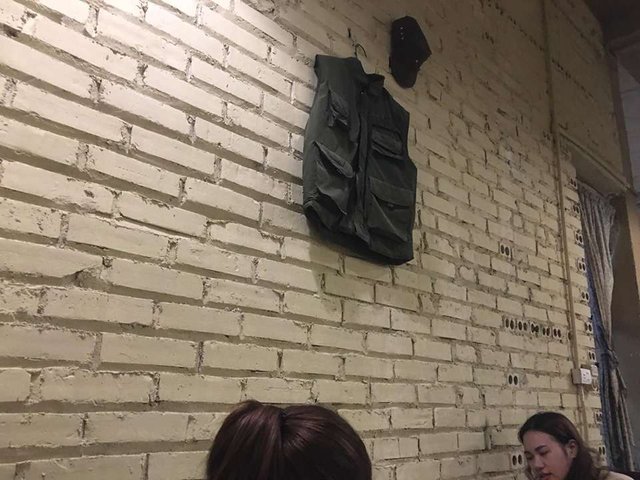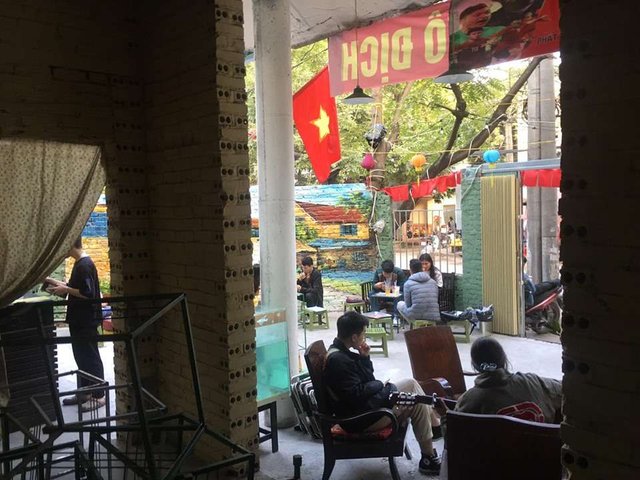 In many respects, Vietnam's triumph stands among the most remarkable feats in human history
With adequate seating and a relaxed atmosphere, "CỘNG" is definitely a place to chill.
I think that this restaurant is very good.❤️🥰
Review and photo by @a-alice
Thanks for reading😆🥳🌸
---
Restaurant Information

CỘNG TRÀ CHANH



Ngõ 38 Xuân La, Xuân La, Tây Hồ, Hà Nội, Vietnam
---
CỘNG TRÀ CHANH
This post participated in the Tasteem contest My favourite dessert