Today's picks are from the Mystic Faerie Tarot by Barbara Moore, Illustrations by Linda Ravenscroft.
Linda and I became friends many years ago. She since has a new shop in Glastonbury called the Mystic Garden Gallery and Studio, England that I hope someday to visit.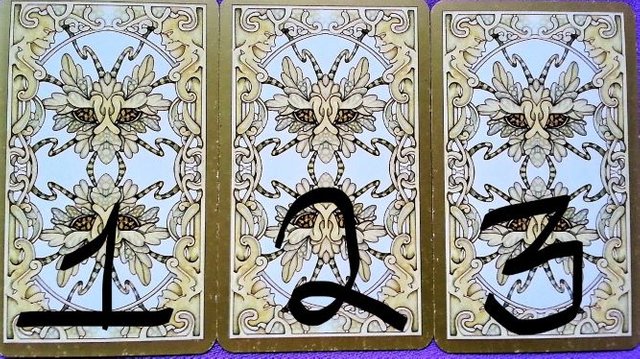 @kimmysomelove42
Today's three card pick represents 1: past 2: present 3: future
A little Spring blossom to break up your picks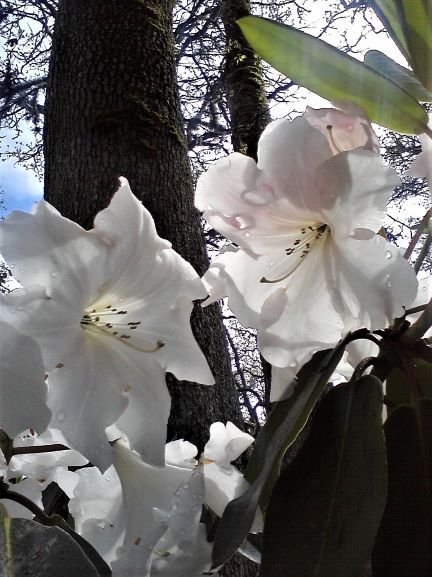 @kimmysomelove42


Card 1: Seven of Swords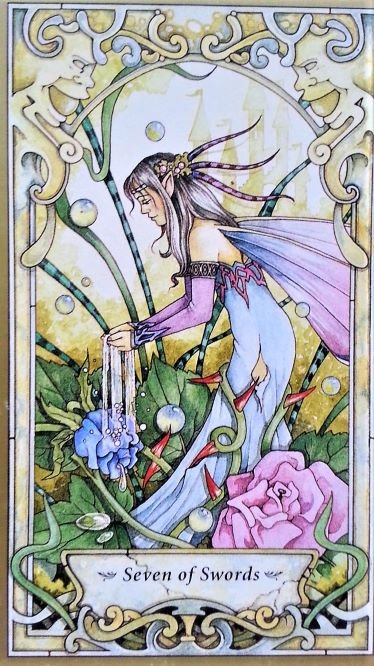 @kimmysomelove42
In this picture we see a faerie has found a wilted rose. She instantly uses some magic and pours water on it quickly. With so much worry and concern the amount of energy she gives the plant, makes it grow like wild. It twists and grows many thorns and starts to overgrow every where and wraps around her body.
This message is pretty straight forward, if you picked this card, set in the past position, chances are it's asking you to think a bit before action.
As if we want to help fix a problem, sometimes we create an entire new problem. I like to call it "Captain Save A Ho", (something like fixing everyone else's stuffs instead of your own) that's probably not the greatest saying, but it hits home when I mention it to friends. If the situation requires a helping hand, be clear and check your intentions and reasons before action. Sometimes, just being helpful can cause more distraction and or chaos. Thus this is a cautionary card, really think the situation through, will this truly help or hinder the moment at hand.

Card 2: Ace of Wands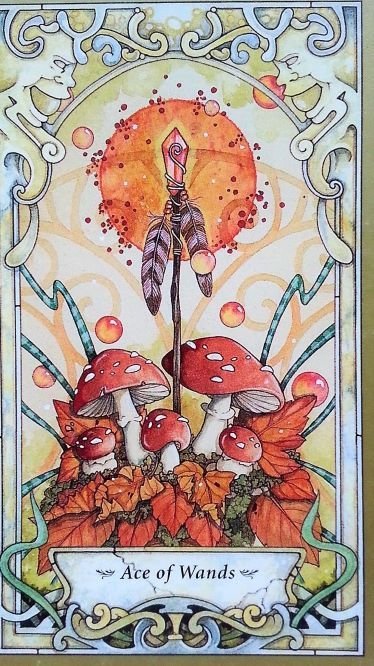 @kimmysomelove42
Here we see a talking stick, with beautiful hawk feathers and a orange crystal wrapped at the top. It is held in a ring of faerie mushrooms for safe keeping and until stories are shared and told. The Ace of Wands represents that which starts new. A new plan, a new goal, a new passion. To create, we typically tell a story or share a story that can trigger the imagination to create. The Ace of Wand in the faerie realm is known as the Place of Beginnings.
Choosing this card in the present, asks you, do you have a story or plan to share? Perhaps it is a new goal that seeks you? Take your wand in hand and draw out the plan or doodle a design whatever works better for you. This is a great time to travel to new event, or business trip you are excited about. Keep the focus clear on the goals you reach for and watch the faerie magick happen. Remember the new experiences you have, create stories of inspiration, time to write them down or speak them to others.

Card 3: King of Swords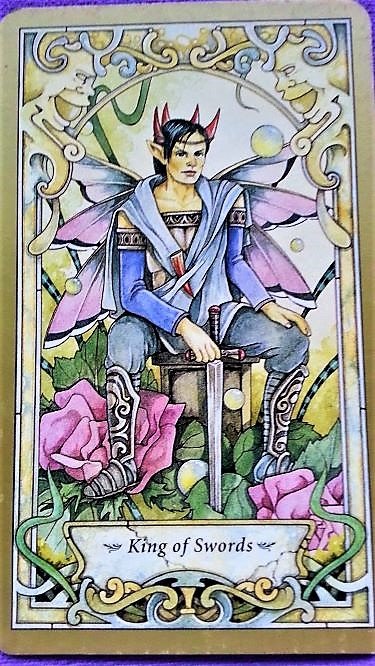 @kimmysomelove42
This Faerie King has Pink Wings!!! Word up! He's pretty cool and collected with his Pink on! With his shall draped and sword loosly held, he is ready for anything! If the sky starts to fall he will hold it up. He's got his world of Mentalism and rocking it. He will save the day and not need to be on the front page, quietly is happy with his good ole self.
If you chose this card set in the future position, this week shall reign in all kinds of good stuffs you've been working at. Clear communication shall come with reason, logic, truth and confidence to see it through. Put some pink wings on and get er done!
Readings are entertainment only (legally). You are in charge of your own destiny and health.
(thanks @viking-ventures ! )
Thanks for stopping by and if you feel you gained some insights, helpful info or pure entertainment, please......


Lend your voice to this amazing inspiring group of humans!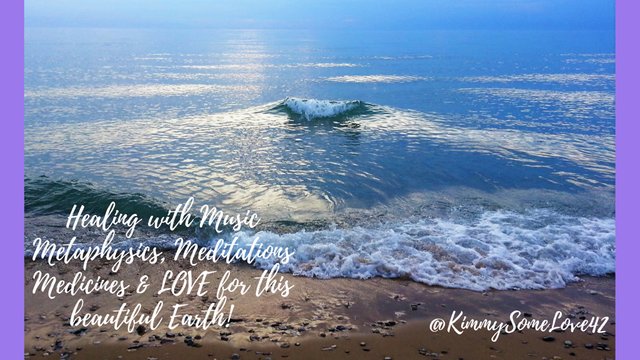 New Amazing Cross Post App;
https://share2steem.io/?ref=kimmysomelove42
https://www.instagram.com/kimmysomelove42/
Want more followers?
https://old.steemfollower.com/?r=16189
https://steemengine.net/join?r=3935
Or better yet, get paid to search the web, this site is fast and amazing!