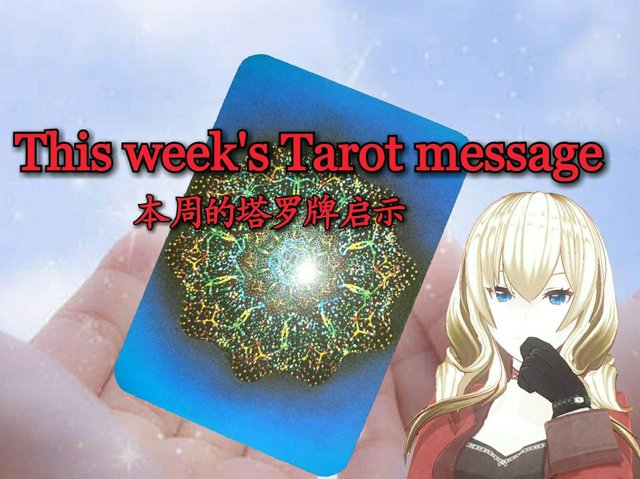 中文列于英文下方。
This week's Oracle message
"IV Emperor R, ⅩⅠ Strength"
Your dignity as a human and your dignity of your soul are about to be taken away.
God's power is about to decline.
You are trying to repeat the same thing again.
Please know the truth.
The truth is cruel and ruthless, but it is a fact.
Please think about what you can use your own ability.
Please effort as far as you can.
Please share the truth.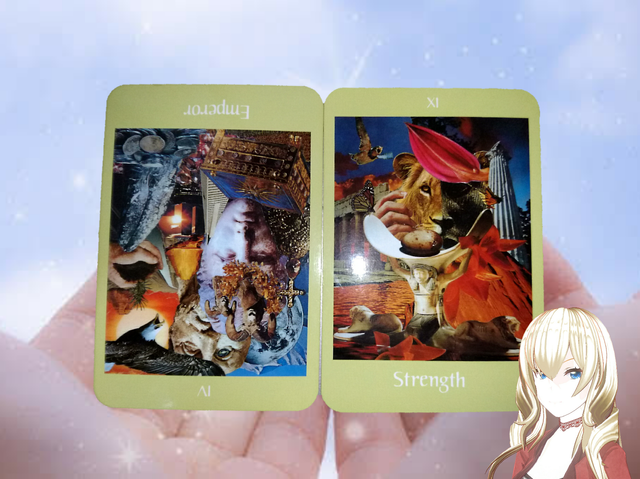 《简体中文》
本周的塔罗牌启示
"Ⅳ 皇帝 ⅩⅠ 力"
你作为一个人的尊严和你灵魂的尊严即将被剥夺。
上帝的力量即将衰落。
你试图再次重复同样的事情。
你应该知道真相。
真相是残酷无情的,但这是事实。
请考虑一下你可以使用自己的能力。
请分享真相。
GIGS:
Selling healing music
我出售原始的治疗音乐
https://steemit.com/steemgigs/@marshalyra/sell-my-original-healing-music
I will tell about the good affinity of you and someone in Western astrology. 我使用西方占星术来找出亲和力。
https://steemit.com/steemgigs/@marshalyra/tell-about-the-good-affinity-of-you-and-someone-in-western-astrology
I'll give tarot card message for you.
https://steemit.com/steemgigs/@marshalyra/ill-give-tarot-card-message-for-you
My Fundition:
I want to buy a new PC for healing music live streaming!
https://steemit.com/en/@marshalyra/3aw66w72t
Posted using Partiko Android