Thanks to the help and support of our Steem family, @fundition, @noblewitness, and our Vermont rescue partners, we transported six dogs to safety in New England! It was a good trip, and we feel great about their futures.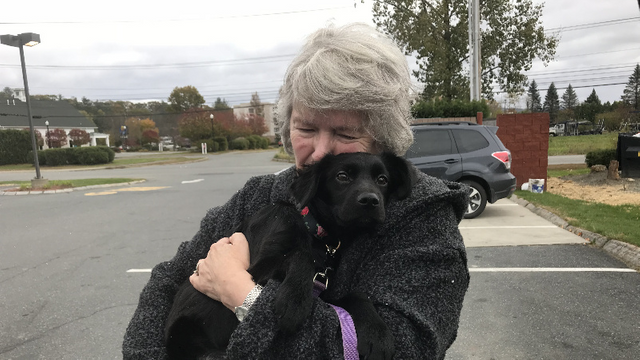 The photo above is of Gretyl getting first hugs from her new forever mommy. It speaks volumes about the quality of home our adoption partners find for these throwaway pets, and how much love is waiting for them with their new families.
Sadly, we didn't get video of Henry meeting his new forever mom. This is very unfortunate, because their introduction should have been recorded for posterity. The minute Henry saw her, he reacted not like a happy dog greeting a stranger, but like a dog seeing his beloved owner after a long separation. He wiggled and wagged and smiled and hopped around with glee. She scooped him up and the rest is forever-love history. She immediately dressed him in a new collar and cute fuzzy coat, and they were off to explore his new home. He never looked back.
Before any of that could happen, though, we spent days preparing for the trip. First was a trip to the vet for health certificates. Then the assembling of all paperwork relevant for each dog. Then came a five-day cycle of deworming, and finally the dreaded baths.
Below we see Gretyl and Henry getting a good scrub and soak as Ziggy looks on in horror. His turn came next. Yes, the water coming through the hose is warm. None of the bath victims seemed mollified by the fact that we didn't douse them in ice water, though--according to a succession of rigorous complaints filed by each of them with rescue management, baths are a form of torture and all hoses should be banned.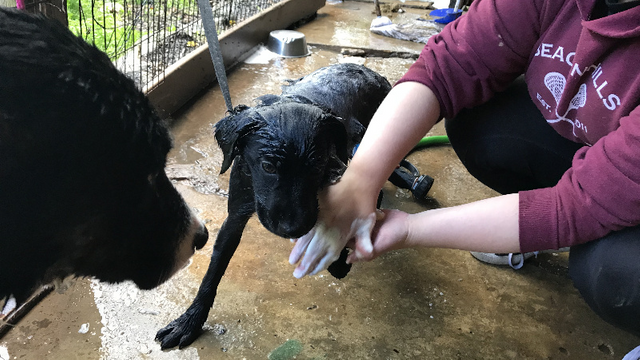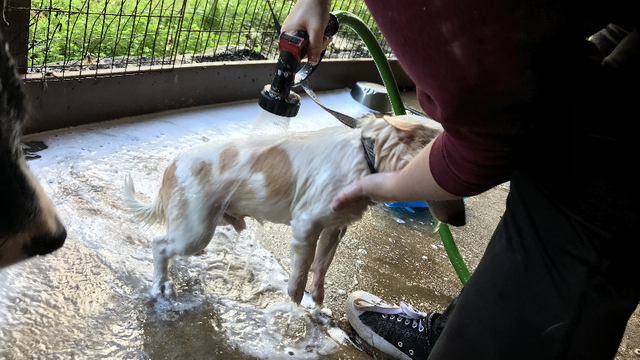 Loading went well. We've learned after years of doing this how to protect a vehicle so that upon our return (usually at midnight when we're all dead tired and delirious from lack of sleep) all we have to do is peel back the plastic and voila! No further cleanup needed. The dogs were all cozy in their crates, alone or with a buddy if that made them more comfortable. And off we went!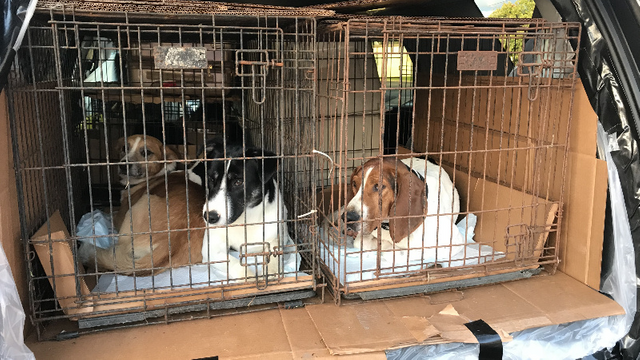 On the way, we saw some of this: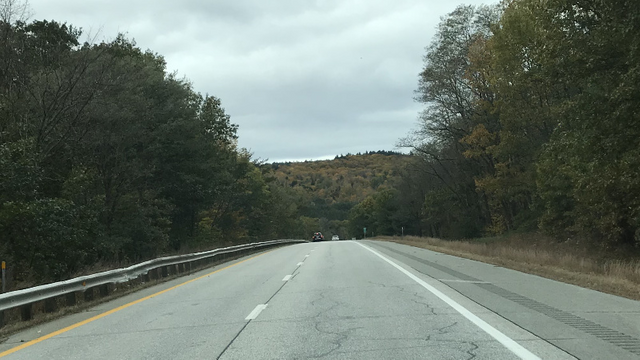 And a whole lot of this: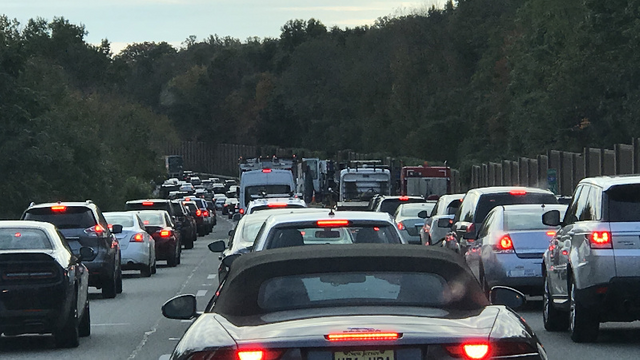 Then, approximately 18 hours later, allowing for fuel stops and potty breaks for everyone, we arrived in New Hampshire to be greeted by these smiling faces: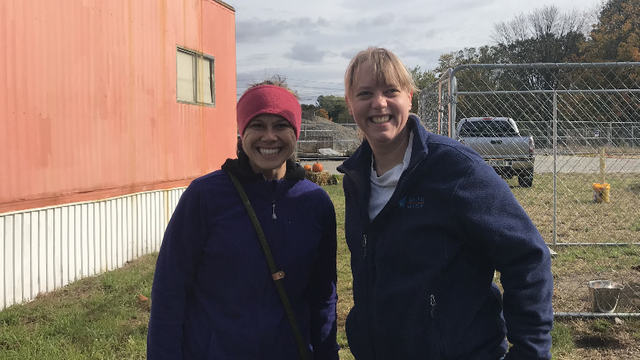 These ladies and the others there to intake the dogs are pros. We could tell within just a couple minutes of watching them in action. New Hampshire has some tough import quarantine laws, and this facility abides by them. It was impressive, watching this group in action. After 48 hours in observation, each dog would go on to be examined and cleared for adoption by a veterinarian. They were especially great with E.J., who is fearful of new situations and people. He was sad in the photo below, but it wasn't long before his tail came up and he started interacting with his surroundings.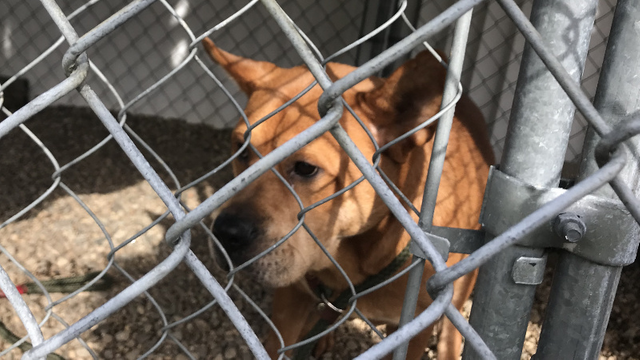 Dusty and Ziggy were happy with the situation.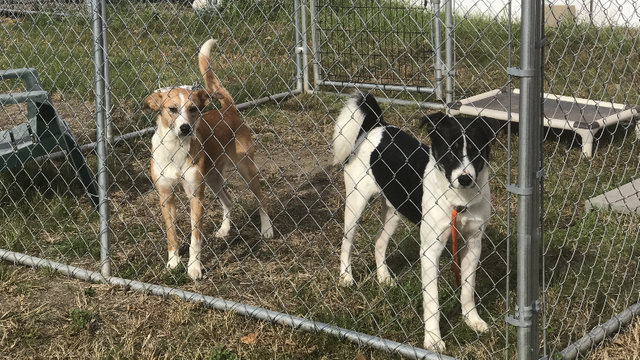 Barkley was a little unsure how he felt about things, but before we left he was barking up a storm, so all was well with him, too.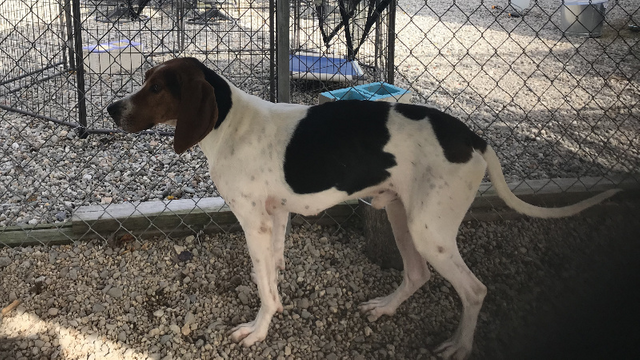 All in all, it was a fantastic trip and a huge lifesaving success for these dogs. Huge thank you again to everyone who made this possible. We are forever grateful for your generosity.