The way a woman loves a man is the way a man loves the Earth.
Love within begins to flow through self realization of being Whole. You don't need external validation or approval to be who you are, yet you need to be so unapologetically you that nothing and nobody can disturb your inner knowing. When you merge with all there is, all the pieces of the Earth and Cosmos, you find out that love is and has always been your true state of being.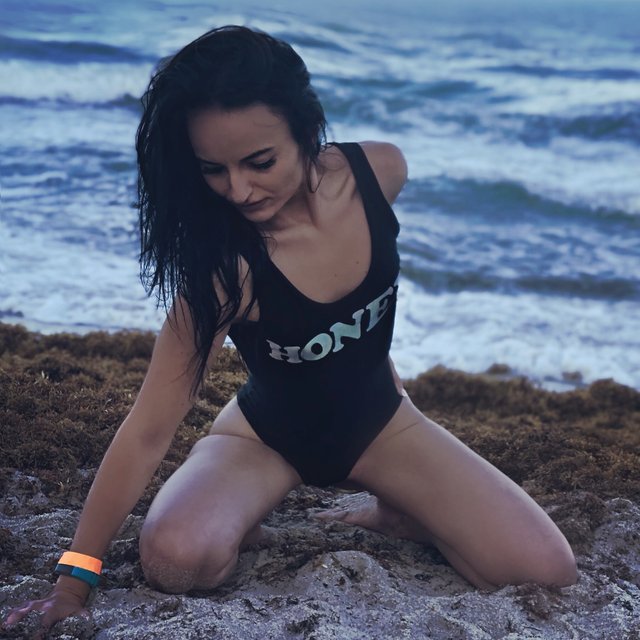 My journey of awakening began when I started looking for the love within me. I don't believe that the journey is ever over, yet I believe that in the moments of eternity we can all experience presence where love is unconditional.
I would suggest starting with being curious and exploring yourself along with nature and the world around you. Realizing that it's not what you're looking at, It's what you see has changed my perception towards "acceptance". Observing things around you with a sense of aliveness, as if the chair you're sitting on too, has a soul, touching all you touch with intention of loving it, hearing all you hear with the best of who you are and seeing others as the best parts you see in yourself. Then you'll be able to Feel the world around you shifting into a different frequency, where everything you ever wished for is simply given to you. The world is yours when you accept it unconditionally and completely.
At the beginning of opening my sexuality, it was really weird for me to explore the world with a sense of arousal. Nevertheless, day by day, when I went for walks, I began to connect to Mother Earth through sexual arousal. Then animals, plants, grass, trees, water, fire, - you get the idea. There weren't any external pictures in my mind to get into the state of bliss. I remember it felt like a natural flow of bliss, when I could feel the grace of Earth by walking barefoot, opening to love by allowing my body to feel it's senses and my thoughts to flow in wonder. After some time, I started practicing Reiki, interacting with people in a different, sensual ways - in terms of hearing them with my body and my heart, I projected less of my own "pictures" on what people say or how they behave and explore more of their perceptions, which helped me feel the words I speak as well as feel what people feel when they interact with me, finding parts of them that need healing and light.
I believe that presence is the key to finding and sharing love within each and every one of us.
Intimate Nourishment sounds exciting and could go beyond the wildest dreams.
Joy is love expanded and from this perspective I use a few ways I'd like to share to increase awareness of sensual nourishment, which also helps to become more intimate within yourself.
How often do you remind yourself that you are in a feminine or a masculine body? Basically I do this simple practice to feel what do I truly desire coming from the heart, not the mind.
I am a woman/man. Breathing in, squeezing lower belly and pelvic floor, holding 5 seconds, breathing out and observing sensations in the body for a few more seconds. If you do this exercise for at least 10 times daily, you'll feel the difference.
Eye gazing, inner smile, mirror work, kundalini yoga.
For partners: erotic literature, meditations, questions, observations, creativity, sensuality.
For nature - hugging the trees, walking barefoot, connecting with your root and sacral chakra, massage.