TANGENT (TAN) Token Expand It's Services To STEEM / HIVE / BLURT (All THREE Chains) - TAN Official Update
Hello, People of Graphene Technology,
We have good news to share with everyone. After a week of sleepless nights, we managed to bring the
Interoperability of THREE blockchains
(STEEM, HIVE, BLURT) into the
TANGENT Token At Hive-Engine
.
---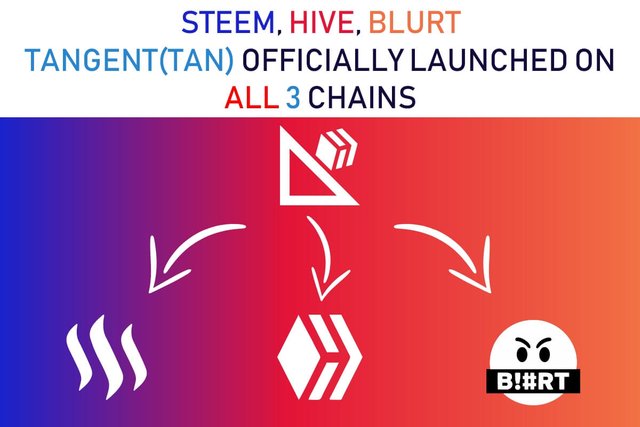 ---
The History
Somehow you might remember what was happened just after
@ned
(Ned Scott) sold STEEMIT INC to the
@justinsunsteemit
(Justin Sun). The dramatic situation leads to a chain split. As a result of that, the STEEM chain split into two as STEEM & HIVE.
Most of the witnesses, dApp developers & community members left STEEM, and the Covid19 pandemic also appeared. We had country lockdowns & etc, so some token projects that processed top of STEEM-ENGINE shifted to HIVE-ENGINE or collapsed. One of our token project TRENDO (TRDO) that processed top of STEEM-ENGINE also shut down. (Compensation process initiated).
After a few weeks from HIVE split, another fork of STEEM brought BLURT token as well. As a result of that,
now we have THREE blockchains (forks of STEEM), THREE communities, THREE blogging platforms & TWO scot smart contract platforms
.
---
The Concept
When the STEEM chain split into three, every token project owner had to make a decision, whether they stay on STEEM-ENGINE or shift to HIVE-ENGINE, the new platform. This might be a hard decision to take &
some projects had to keep 2 tokens in both platforms & had to spend double for infrastructures
. Moreover, community members had to decide whether to stay or leave.
Yes, personally (I) left STEEM & joined HIVE, but some of our community members are still there (at STEEM). And BLURT doing good. As a result of that, we decided to expand our services (TANGENT Comment based Tip Token) out of HIVE.
---
The Challenge
The major challenge we faced so far is
"Mapping Accounts In THREE Different Chains"
. So we made a mechanism to bind accounts of all THREE chains, that will discuss later in this article.
Then we got a challenge, that we need to
stream all THREE chains
, identify them & mapping with accounts, etc. But we managed to do those things accurately.
---
Account Mapping
First, it was a puzzle, how we manage to map accounts at THREE different chains. Especially after the chain split, each chain gets unique user accounts and we need to manage those accounts to keep running the bot project.
---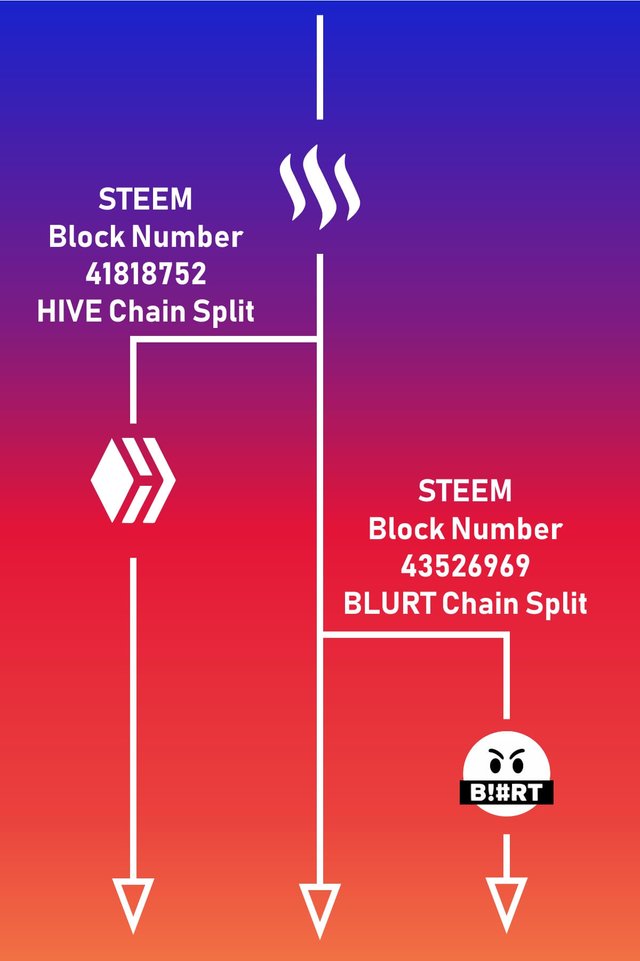 ---
To overcome this issue, we have created an
account validator script
that has the ability to check whether a user account created
before the chain split or not
.
If user account created before STEEM / HIVE chain split
We won't bother anymore. The given user account has access to all THREE chains.
But, If user account created after STEEM / HIVE chain split
Now, we have to map these accounts. So we introduce the account registration mechanism as follows.
---
Register Your New Accounts
If you created an account
after STEEM/HIVE chain split
, then you need to register your account by the following steps:
Send your registration wallet message to :- @tan.reg
---
STEEM / BLURT Accounts Bind To HIVE?
Yes,
TANGENT Token
is at
HIVE-ENGINE
top of the HIVE chain. Therefore, we want to map your account name at STEEM / BLURT chains with HIVE to process
TANGENT Token
rewards.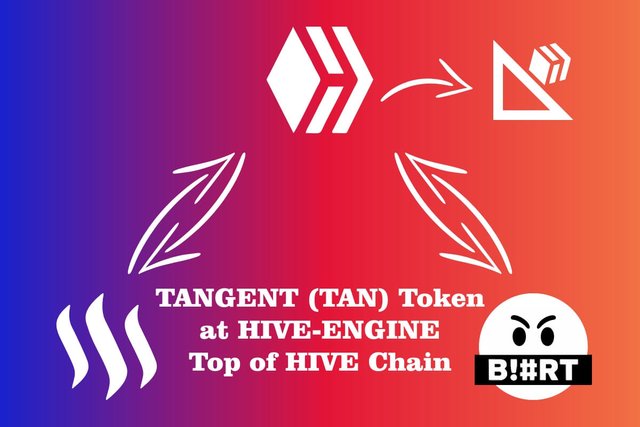 ---
---
If TAN Reward Bot summon on Unregistered User's Post?
If the comment caller has more than 25
TAN
tokens in his stake wallet at
HIVE-ENGINE
, he will get a curation reward of the call & the author reward will send to
@null for burning
.
---
Drawbacks
---
Useful Points
---
Invest On TAN Token Is Safe?
TAN is a
free
token. So you can earn it freely. If you wish to invest in this token, we are strongly advising you,
don't invest more than you can afford
.
---
Join Us at [CORE / VAULT Token Discord Channel]