Tag a Fund - Contest #9
Fundition is one of the most beloved and promising dapps on the steem blockchain!
It is essentially a decentralized crowdfunding platform built atop steem, and it is currently funding and supporting several innovative and deserving projects from across the world.
You can read more about them here
The 'Tag a Fund (TaF)' contest is meant to raise awareness about the great projects that are being presented by amazing individuals from across the globe on Fundition, and it is a fun engagement process for prospective contributors to share their opinions and in the process earn some rewards.
---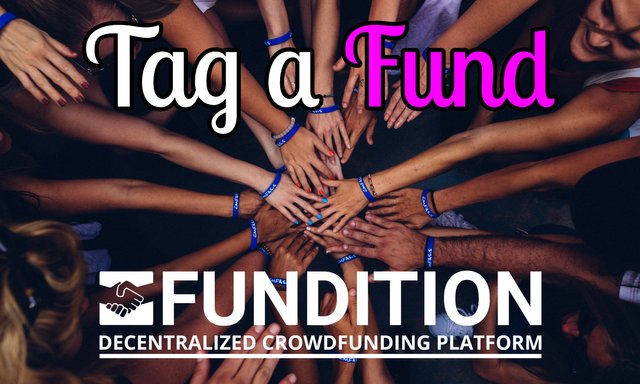 ---
Rules:
The rules of the contest are simple:
Tag a fund - i.e. go to Fundition -> 'Explore' the various projects available on the site and select one. Then, comment below ⬇️ on this post with the name of the project you would love to contribute to and why.

Tag a friend - i.e. include the username of at least 1 friend in your comment.

Each contest will last for a period of 2 days (or till the next TaF contest post - whichever is earlier).

(Optional) If you like, you may contribute to an active project with a vote/donation as well, and you can also join us on the Fundition discord.
The winner of the 8th contest is @moncia90 who is awarded 1 STEEM. The other 1 STEEM will be sent to support the fundition project he nominated, @thegreens' @ecodesigns.
The prize pool is currently 3 STEEM.
The prizes will be distributed among the selected number of winning entries. See you in TaF contest # 10.
Thank you for reading!

---
PR.network - Public Reputation On The Blockchain! Join the future now...
---

---
Amazing initiatives/communities I'm part of - Click on the images to find out more.