Quarantine will last a very long time
The 2019-2020 school year is over. Students will not return to class. Numbers are wrong. Politicians are corrupted liars.
As soon as we heard about the virus, we talked with a college of mine in january about the coronavirus spread in China and we both concluded to the need of a total shutdown in Italy.
We are well prepared
Alain Berset on January 22
Not enough masks, disinfectant, beds, ventilators... Too much deaths.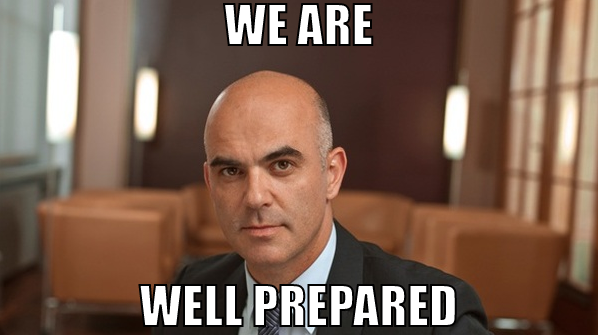 It is time to nationalize the factories and produce drugs and medical equipment in Europe.
Switzerland, flagship of pharmaceuticals and chemicals, has its medicines produced in China! What a shame!