Claim Your SwiftCash!
Here is how:
Download from https://github.com/swiftcashproject/swiftcash/releases/tag/v1.0.0
(choose appropiate OS, I'm showing Win10 x64 here)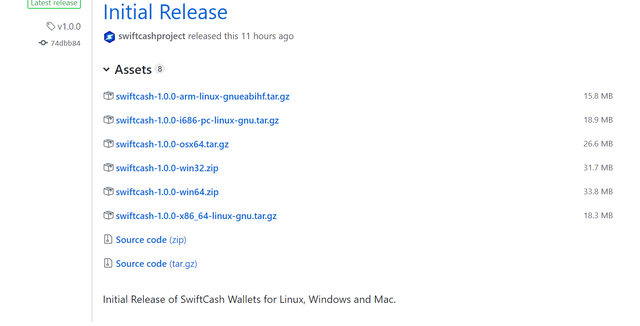 Extract the files:

Run the swiftcash-qt.exe file. This will start your SwiftCash Wallet: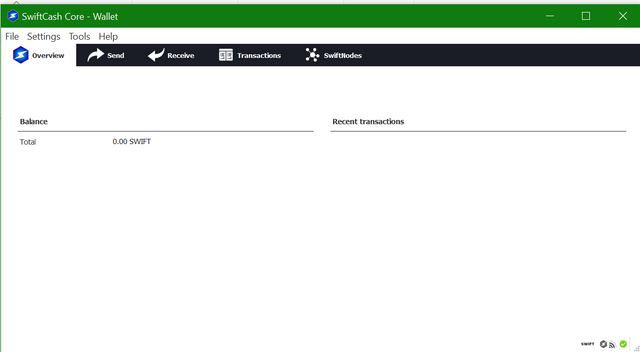 Open tools > console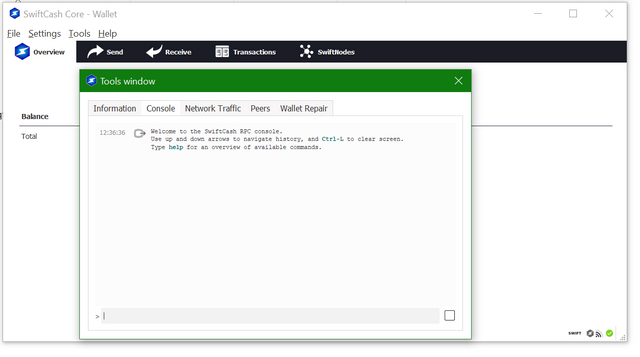 On your SmartCash desktop wallet (you have it, right?), use the command "dumpwallet" (see the example the command lists). Make sure you save it to a safe place and do not forget to delete (or secure) the file later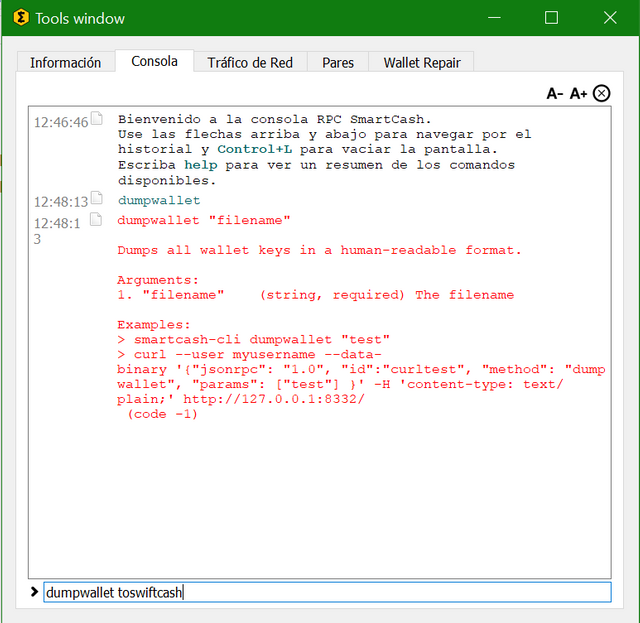 [Edit: If you get an error, use the following paths to dump depending on your OS:
Win: dumpwallet "C:\Users\YOURUSERNAME\Desktop\dumpfile.txt"
Mac: dumpwallet "/Users/YOURUSERNAME/Desktop/dumpfile.txt"
Linux: dumpwallet "/home/YOURUSERNAME/Desktop/dumpfile.txt"]
Back on the SwiftCash wallet console, import the file: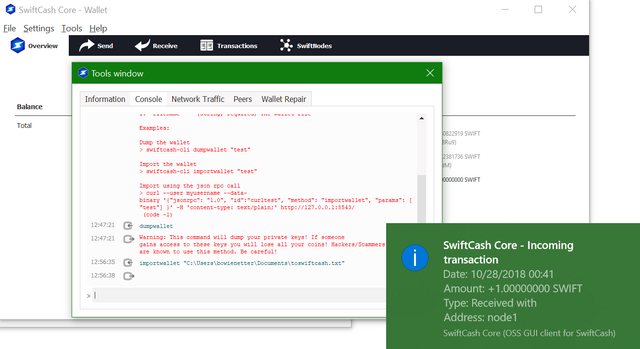 You will see the importing of transactions and balace in front of your eyes! Congrats!
Check your balance... Voila!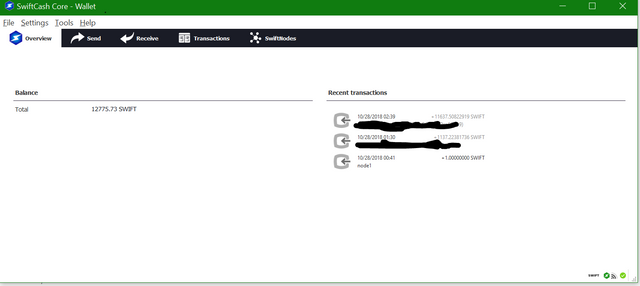 Now you might want to encrypt your wallet, save the wallet.dat, and be safe... if you are in crypto, you know how already, right?
Enjoy!
Questions? head to discord.swiftcash.cc
Liked this? say hello, resteem,upvote ... :) Earn some money: https://earn.com/waltersolano/referral/?a=cco1sdeckurz6fs0