🔥 "Twin Flame" Spicy Lemon Tart - Culinary Art for Steemit Vision Quest
To me, the concept of a twin flame refers to a divine union of two souls eternally in love. Recently, I had an opportunity to meditate deeply on this subject, and I saw a Vision that helped me to comprehend it in a new way. I saw two overlapping infinity loops, creating the shape of a heart, along with a diamond, a womb... To me, it's the symbol of the twin flame.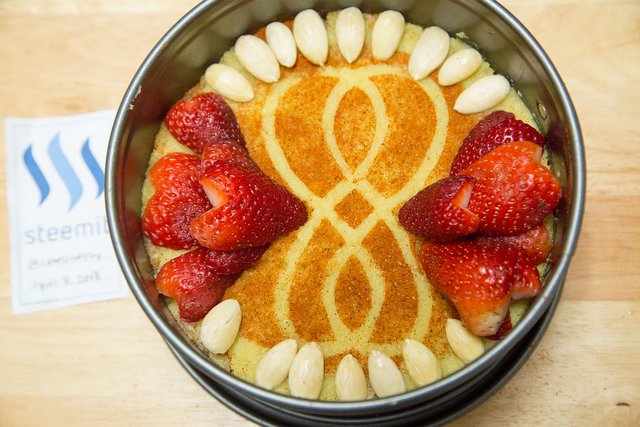 Guided by the double infinity loop, as a symbol for the twin flame, I created a spicy lemon tart.
---
The Story
Today, working on a concept for Steemit Vision Quest - Week 10, visualizing "Twin Flame," I'm applying the double infinity loop as the inspiration for an original dessert. It's a twin flame spicy lemon tart, with raw, vegan, organic ingredients, decorated with the double infinity loop.
I'm a big fan of raw desserts, and I've shared many of my original culinary arts here on Steemit. Half a year ago, I started a "Living Raw Journal," documenting many experiments in the kitchen, exploring raw vegan food preparation. This study gave me a good foundation for new desserts and other dishes, creating treats that are nutritious and delicious. I also have a basic understanding of Ayurveda, and I often rely on Ayurvedic medicine principles to guide my ingredient selection.
Running with the "Twin Flame" concept, I selected almonds as the base ingredient. In my experience, almonds and dates combine awesomely with water for an energetic replenishment drink, to rejuvenate the "ojas" (ojas are one of the vital essences that are exhausted in sexual climaxes), and so this drink symbolizes sexual vitality, in a way.
Lemon is the subtly sweet flavor I was in the mood for, in this artistic expression. Beyond the sexual side of a twin flame partnership is a range of sweet, sour, and spicy sensations, along with a deep soulful connection, and a good amount of harmonic relations. Lemon represents freshness, brightness, and aliveness. It's perky! It's titillating!! It's perfect!!!
Meanwhile, @wildfamily and I attended two separate Easter potlucks this year, and we each made a lemon dessert. She had the great idea of adding turmeric to her recipe, to give it a vibrant yellow color, and so her dessert looked much more appetizing than mine. Plus, turmeric holds tremendous value as a warming medicine. So I added turmeric to this recipe, and this gave me the idea to add cayenne too, because turmeric and pepper belong together. Cayenne brings the fire! I imagined lemon harmonizing with cayenne, and I was pleasantly surprised just how deliciously they join forces. Bang! So good.
---
The Vision
My Vision is an almond-based cake with a spicy lemon flavor. I relied on fresh, raw, organic ingredients, and followed my heart to create a "Twin Flame" dessert, inspired by the symbolism I see in the double infinity loop.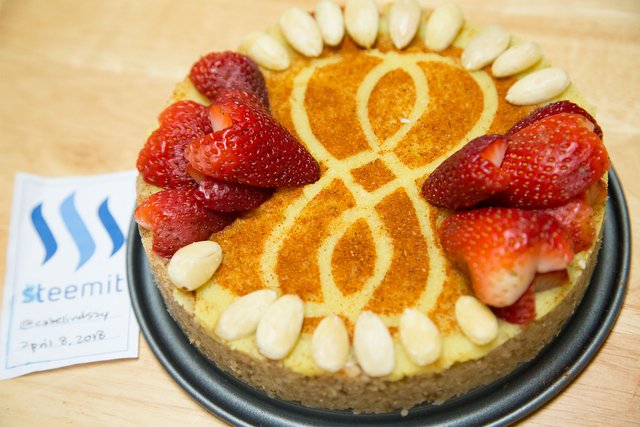 The completed cake decoration, featuring the double infinity loop.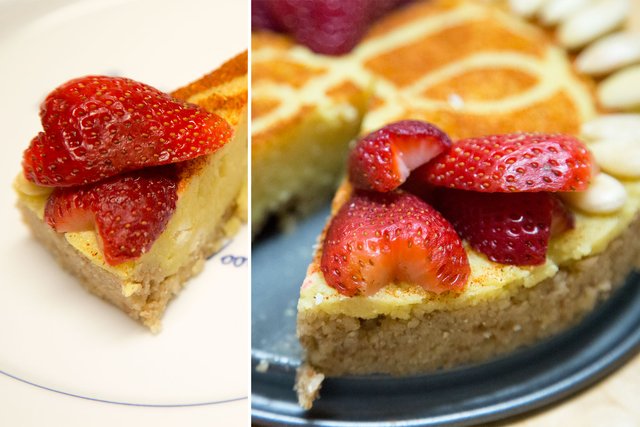 A little slice of lemony heaven.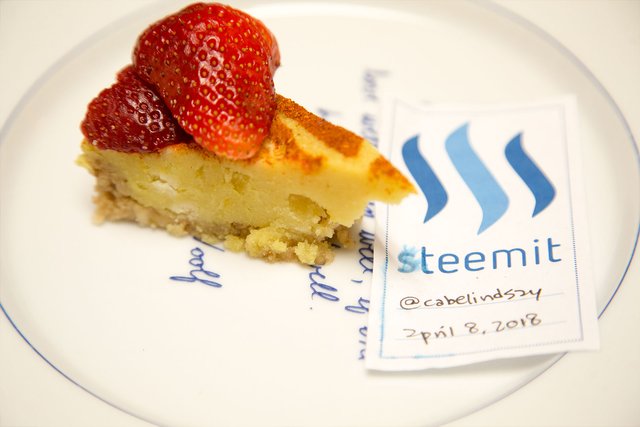 ---
The Process
My idea for this cake's topping is almond-based, so I relied on activated almonds for this cake's crust. I soaked and peeled the almonds, along with the dates. The combination of dates and nuts provides a great basic crust for cakes, pies, tarts, and other desserts. As usual, I mixed the dates and nuts in a food processor, pressed the crust on a springform pan, and placed it in the freezer while I prepared the topping.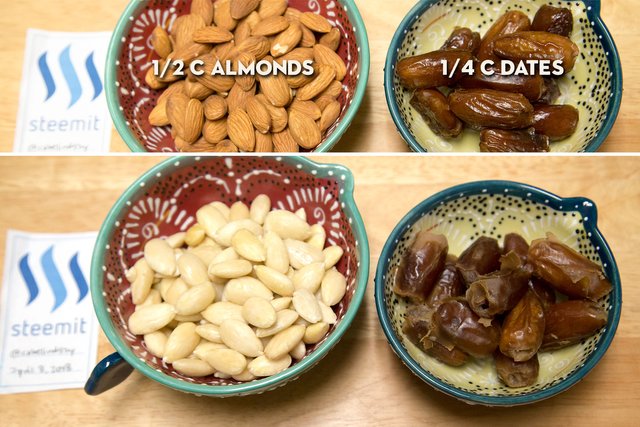 My simple recipe for a universal raw vegan cake crust is this: 1 C almonds and 1/2 C dates. Today I halved this recipe, for a smaller cake, i.e. "tart."
This dessert's topping is described above. It's a blend of lemon and cayenne flavors, with almond flour to substantiate it, coconut oil to set it, and agave nectar to sweeten it. I decorated the top with cayenne pepper, to create the twin flame emblem. Strawberries added color and texture, along with their alluring flavor. I kept some extra strawberries and almonds to serve with the slices.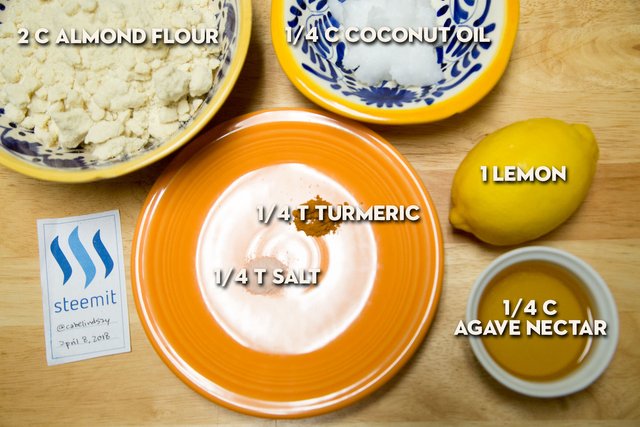 As you can see, this tart recipe calls for 2 C almond flour, 1/4 C coconut oil, 1 lemon (juice and zest), 1/4 C agave nectar, a bit of salt, and a pinch of turmeric.
The double infinity loop is a symbol that I first saw in a New Year's Eve ceremony, just this year. To me, it represents the twin flame as an expression of the partnership between two souls joining as one in love. This image guided my artistic process as I worked to create this dessert, and so I applied this design to a stencil, decorating the top of the cake.
Here's my original stencil. The double infinity loop is the image that inspired this edible creation.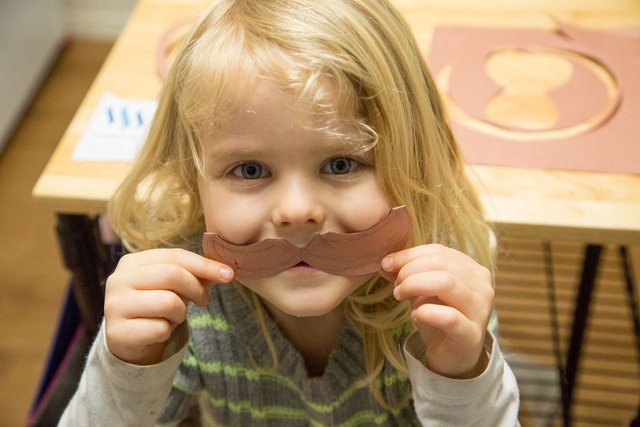 Rosalie thought I was making mustaches! :)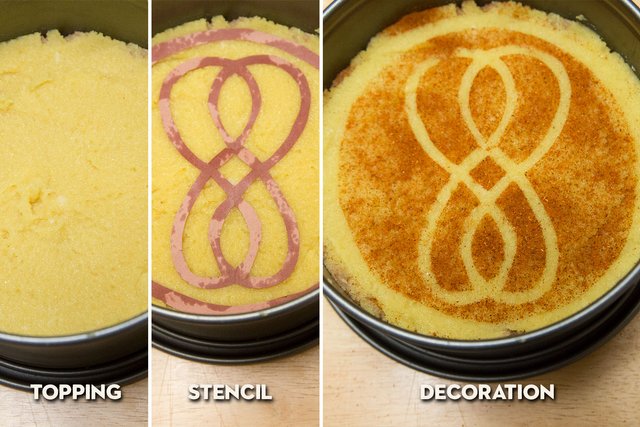 With my stencil, I sprinkled cayenne pepper into the open areas of the design. While I like the way the cayenne harmonizes with lemon and turmeric, another spice might work just as well for this purpose. Make it your own!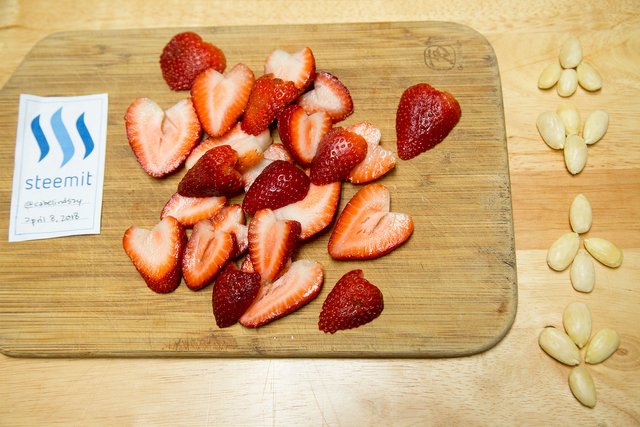 I sliced some heart-shaped strawberries for the top, and I experimented with some almond designs.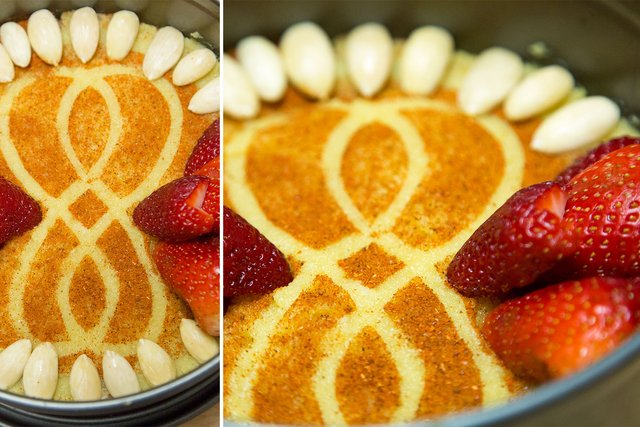 Here's a detailed look at the design.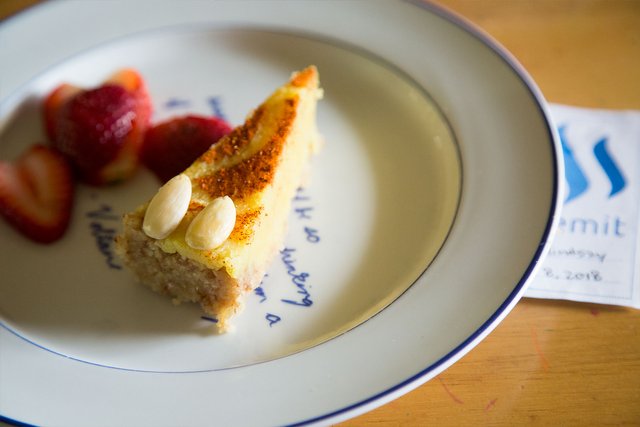 Yumminum!
---
The Quest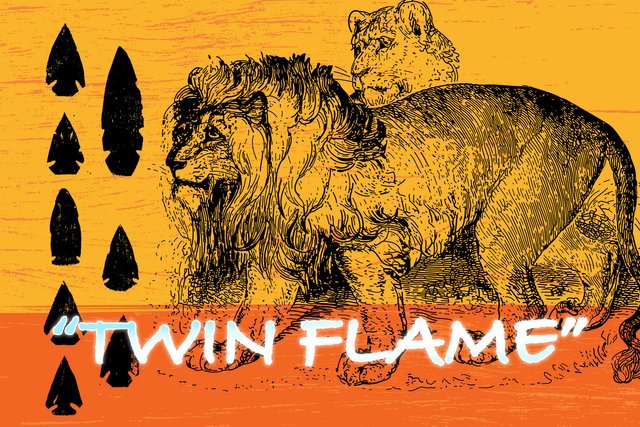 This is my entry to Steemit Vision Quest - Week 10: Twin Flame. Thanks to the SVQ team, who is a steady force of encouragement for all of us willing to bring our collective Visions together for the higher good of all: @eaglespirit, @rensoul17, and @girlbeforemirror. Thanks to all the Vision Questers, and thanks to all of the supporters. Thanks to the creators of Steemit, and thanks to those who continue to make this platform great. I appreciate you all.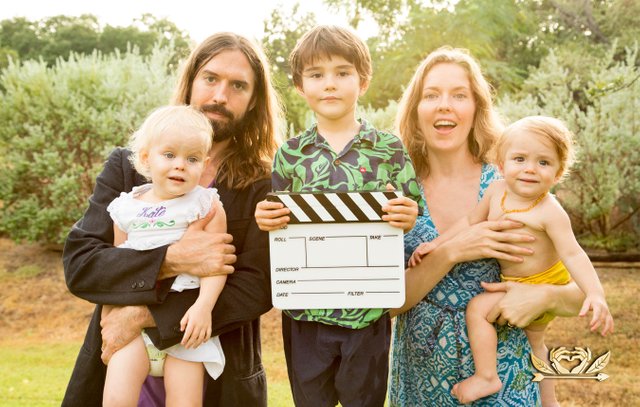 My twin flame, and our wild family.
---