Impact: Inspiring the Hearts of the Children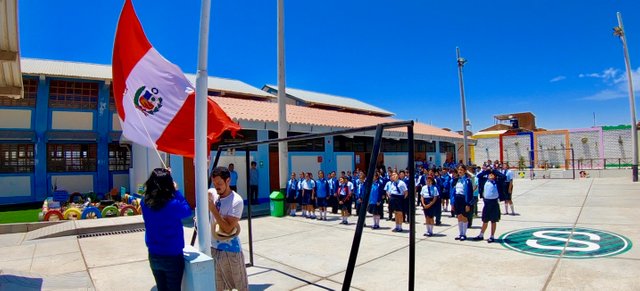 EcoSwell director Diego raising the Peruvian flag
Why do so many strive to create large-scale impact? Why do so many of us crave to change the world, but lose motivation when we realize the task at hand is too much? When we come across the word impact, we form associations to driving changes that move mountains. This mindset, while ambitious, is one that turns a blind eye towards opportunities to create small impact. But the value of small impact is the foundation that creates the impact that moves mountains. The principles & laws of our world have evolved over a timeline of thousands of years through taking one step at a time, brick by brick. It is the collective efforts of all of our small impacts that drive change.
Last week EcoSwell experienced this beautiful principle...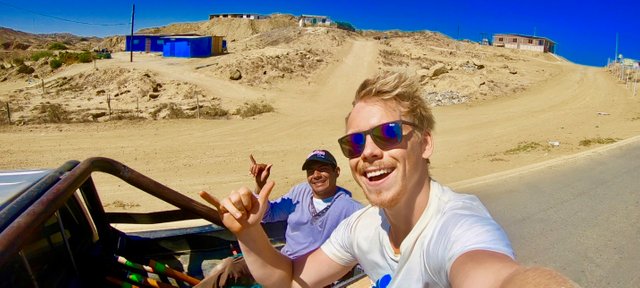 Volunteers Joris & Anthony on their way to the Lobitos school
The EcoSwell team spent one of their Wednesday Planting Day in the Lobitos school. The team planted across two small plots of land, it was a great team-bonding experience that helped expand the school's ecosystem & encourage community involvement. There were still weeks of potential work to be done in the school for planting, redecorating and upkeep.
But the following week the school invited us to an unexpected event...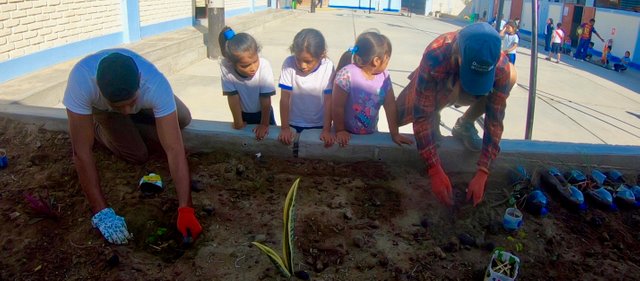 Volunteers Jessa & Anthony accompanied by curious children
And that following week we arrived at the school... Only to be stunned at what the school had done. The school had repainted all their walls with art. They had various plants everywhere. They had reused old scrap tires and scrap plastic bottles, turning them into garden art instead of landfill trash.
The school was a new breath of life...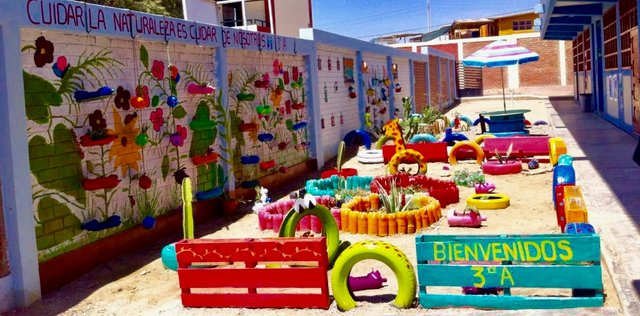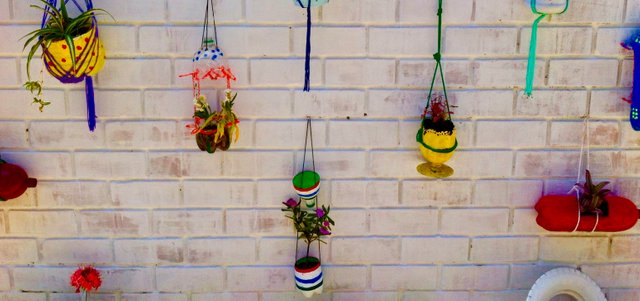 School gardens constructed from potential landfill and dump materials
Despite the incredible work the school has done, we received a huge celebration for those two small plots of land...
We sang the Peruvian national anthem. Our director Diego gave a speech & raised the Peruvian Flag. According to local tradition facilitated by the children's parents, our volunteers broke bottles to signal the official openning of these new "life spaces" and to celebrate the successes of the school.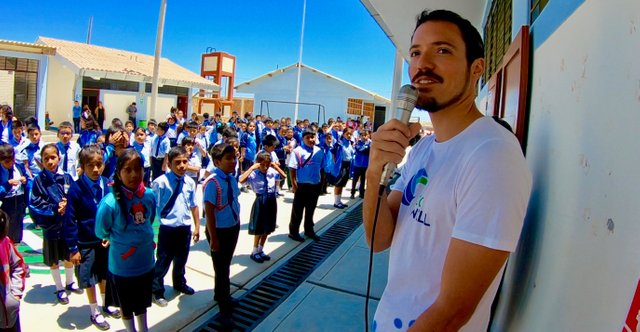 Diego congratulates the teachers, children and parents on their achievement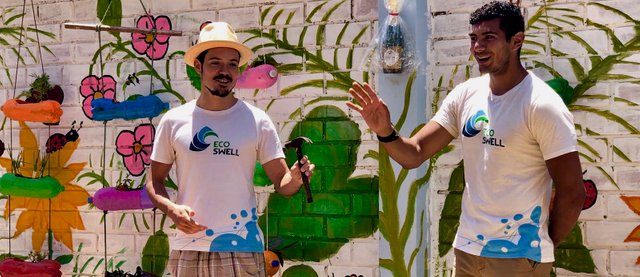 Volunteer Anthony receiving a speech from the children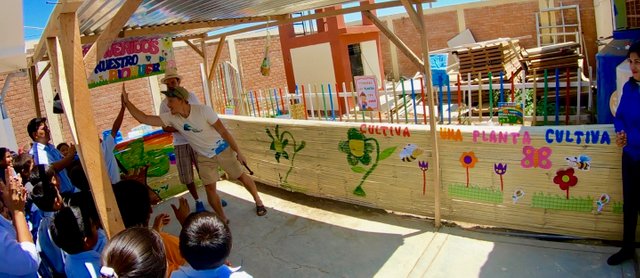 Volunteer Joris handing out high fives to the children
Why was this moment so beautiful?
Our small planting event at the school was seen by many kids and teachers. They saw how we focussed our efforts on creating a small difference in the school. This inspired the school to fill their grounds with life. This inspired the school to recycle materials into art. Not only bringing out the creativity & imagination of the children but bringing their ability to be proactive and take initiative in managing and recycling waste material. We planted seeds of hope in the hearts of the children who will be the future of a sustainable Lobitos. It is moments like these that we need to be reminded that taking opportunities to create small impact can inspire others and lead to a collective change. It is the foundation of EcoSwell. It is this foundation that will INSPIRE others to work as a COLLECTIVE and bring GLOBAL CHANGE.
Written by Joris Simaitis
Photographs taken by Joris Simaitis, Anthony Rizzi and Simon Van Hal
@EcoSwell is a for-impact, sustainable development organization based in Lobitos, Peru. Since 2014, we have been working everyday to help coastal communities thrive in unison with nature. All the revenue generated from our SteemIt posts go directly back into our projects. If you would like to learn more, please visit our Facebook, website, and follow us on SteemIt!