Alone in the dark?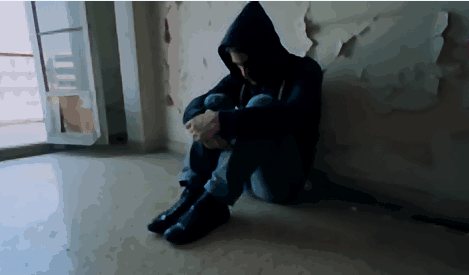 Have you ever look around to find that you are alone. To see that you are in the dark. Some times life is just like that. Most of your friends stick around only because they needed something, and you have it at the moment. They merry with you, had fun and praise you for who you are and they type f person you are. But now it is different, they have all left you now that you are in need of something from them. you can't find any of them no more, when you actually find them, they throw up one excuse or just avoid you. Most times you wonder if you are now smelling like a dead meat or if you are now 'Dickson' of Kyle-Xy franchise. Are they right to avoid you? What have you been doing wrong now?. Those are the things that comes to your mind. But the answer is NO. They were not right to abandon you, and you haven't been doing anything wrong either. Unlike them, you are a good person with conscience. You like to do good and they were only around to that advantage of your good heart. Now that you don't have what they need anymore, they all left you in the dark.
I can imagine what is going on in your mind right now... But I want to tell you something. See, there is nothing to regret. Everything happens in life for a reason. Maybe this happened to you so that you will be able to choose better friends in the future. Probably when you had something bigger to offer, you had other mates who you could have made better friends with. But because they are not your type of person, or they don't have much swag, or mostly because they are not too social, you closed the door of friendship from them and decided to hang out with those you think will make you a lot more social figure, not knowing that they even accepted your friendship just cause' of what you can offer them in return unknowingly and cause' they can exploit you a lot.
But you have to know this. Not everyone is like that. There are still people out there just like you who are even better, and they can accept you without looking at your service or connections. They will just naturally like you and want to really be your friend. Friendship defines us sometimes, that is why one adage said "show me your friend and I will tell you who you are". Try to make good friends, have the eye to know who have really come to stay in your life. A good friend is sometimes better than a blood brother.
The motive of this post:
Don't dwell in the past, come out and think about the future. Make new worthy friends who can add new and exciting memories to your life.

When you feel so lonely, you don't have to feel so depressed about your life. Find a way to let it out. There are several ways to do this. For example, you can go out and walk around a bit in your neighborhood, you can do a little exercise, you can right out your feelings and post it on any social media(though most people wouldn't advise this), but you can actually chat up with your social media friends and tell them how you're feeling and generate another topic with them, you will feel great afterwards, trust me. Another this is that you can actually watch an interesting movie with your phone or television or laptop, doing this will help divert your mind from what you have been thinking about before.
Most people have died of depression, heart attack, and suicide just because of a silly heartbreak. Don't let it be your portion, fight it, and smile once more. There is more to life than letting one silly mistake take your life away. You have to survive no matter what.
This message is for everyone out there who feel depressed and rejected. Please help me reach out to the world by Resteeming this post.
Save a life today! Resteem!
One Resteem = One Life saved