Unknown Heroes Foundation Results Update - Stage 3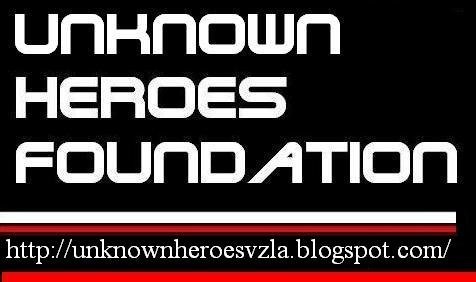 This post is the third part of this others articles:
(Which I please ask you to check before reading this)



https://steemit.com/superiorcoin/@unknownheroes/unknown-heroes-foundation-results-update-stage-2
https://steemit.com/superiorcoin/@unknownheroes/donation-updates-unknown-heroes-foundation
https://steemit.com/superiorcoin/@unknownheroes/greetings-unknown-heroes-foundation-results-update

After that brief request, I hope that you are awesome! Hi to all. Im
Nahu Padilla
@nahupuku
, founding member of the
Unknown Heroes Foundation.
First to all, I want to express my sincere gratitude again to the following people from the Steemit community:
@punqtured
,
@sydesjokes
,
@minotaurototal
,
@team-mexico
,
@santiagolaw
,
@talentclub
,
@valeriabandes
,
@fuerza-hispana
,
@kryptonia
,
@superiorcoin
First of all, I started the foundation in 2008 but these recent donations started with this post:
https://steemit.com/charity/@unknownheroes/unknown-heroes-byteball-address-for-donations-cartera-de-byteball-de-heroes-anonimos-para-donativos
I want to explain that the Unknown Heroes Foundation works through donations, if no donations arrive it is difficult, very difficult to carry out charitable actions, cause is a non-profit foundation, I do not have a fund for future donations, but everything that is collected is used at the moment, is donated or bought what is necessary to donate (if people send money or crytpo currency I use it for buy medicines and food, and if someone donate clothes or toys I give to the children or the people, depending that need it: homless or donation into a hospital).
Some pics of our labor here in Venezuela since 2008:
Caracas Streets - Homeless Situation: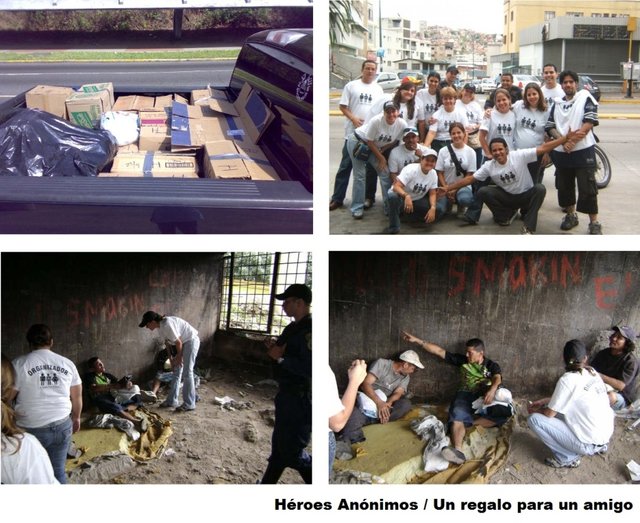 J.M. de los Rios. Children Hospital, Caracas - Toys Donations, Children with Cancer disease: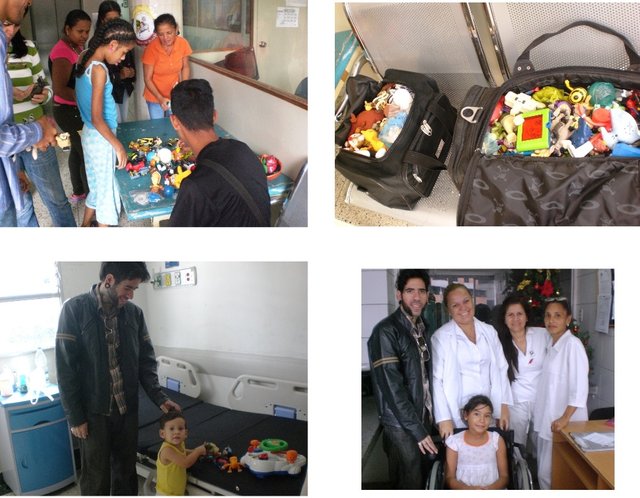 Donations for Homeless in Caracas: Food / Clothes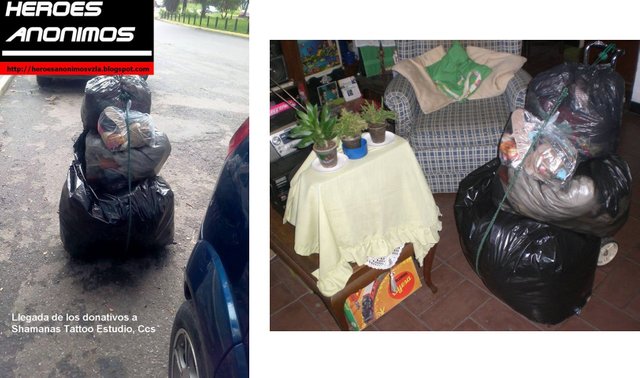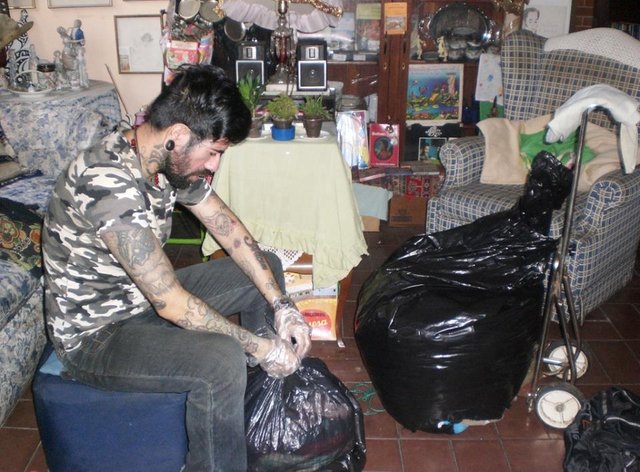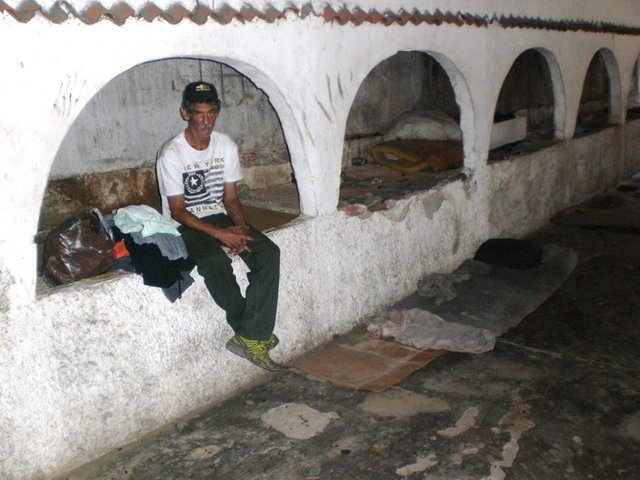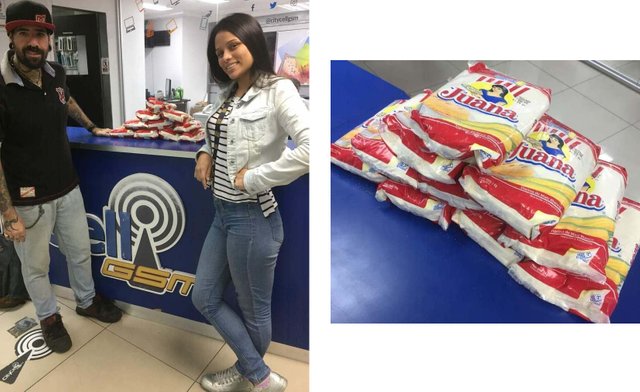 Short-documentary created for Steemit comunity.
by Nahu Padilla - Dec. 2017.
https://steemit.com/venezuela/@nahupuku/donation-history-heroes-anonimos
Our Networks: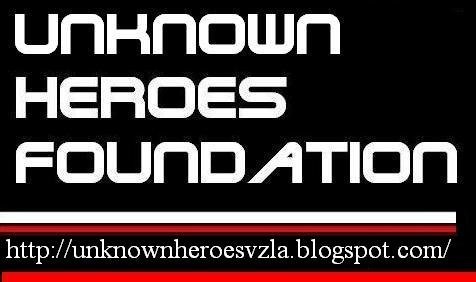 http://unknownheroesvzla.blogspot.com
http://heroesanonimosvzla.blogspot.com
In this case using the Byteball wallet address, I decided to create a special account just for Unknown Heroes, my foundation (which I created since 10 years ago, started in 2008 and is now part of the Steemit community). In the beggining in my journey with Steemit (since December, 2017), I used my personal account Steemit
@nahupuku
for receive it donations into my personal wallet, but then created the
@heroesanonimos
profile - which is inactive because sadly I lost the master password and later created this unique official account to receive donations:
@unknownheroes
).
As I explained in the previous post, by chance of fate and some help requested from me in Discord chat for a matter with the Steemit bot, I contacted the user
@punqtured
, and for a totally fortuitous reason, I ended up chatting for a long and enjoyable time with
@punqtured
, member of the Byteball team (Byteball user acquisition mananger). For things of fate we touched on the issue of foundations and he and his team and other members in Venezuela such as
@santiagolaw
, were interested in helping the country with the issue of donations and help with the current crisis in the country. And I mentioned that I had a foundation and we talked about it. After a few days I decided to make the above mentioned post on my own: "Unknown Heroes Byteball Address for donations", and I left the post for her to see at some point. What was my surprise was that he saw it and thought it was a great idea, very much in line with what Byteball is also looking for, to help others to obtain a stable and easily accessible cryptomoney for as many people as possible and he published it yesterday, July 27th, along with some very cool words in the official BYTEBALL Telegram, I attach the capture of his message: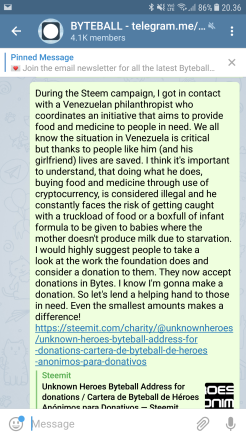 It was an excellent gesture and that led of course to several great byte donations which I will show in my lasts posts.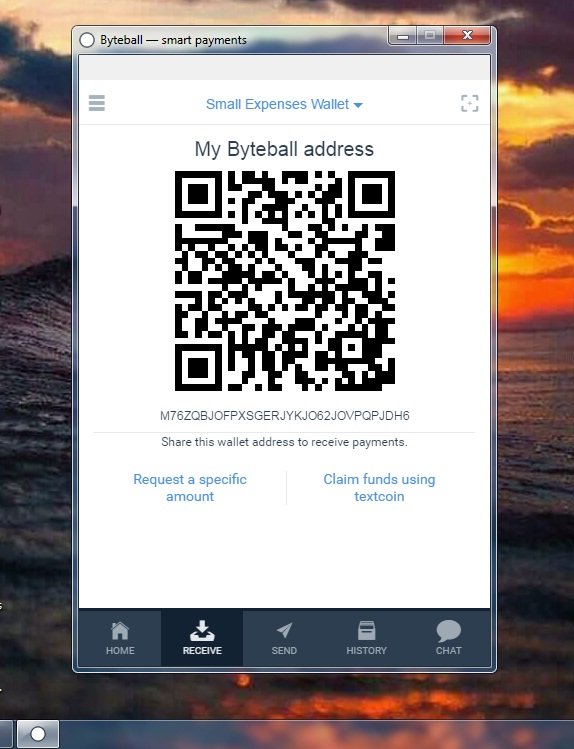 I'm really grateful with all the Byteball team (and with @santiagolaw from Capybara Exchange), thanks a lot for the support and donations! Blessings to you!
Don't miss this video, about Venezuela and its food "claps" and the chaos situation in here with the food issues:

My Tattoo & Art Studio:
Shamanas Tatoo Studio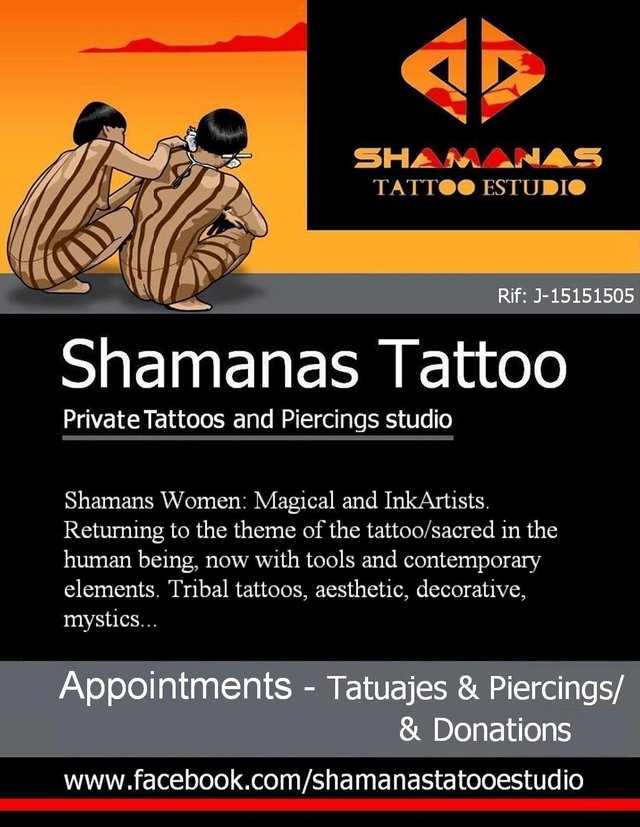 https://www.instagram.com/shamanastattooestudio/
https://www.facebook.com/pg/shamanastatooestudio/
Which is the place where we receive the physical donations in the city of Caracas, Venezuela:
https://steemit.com/english/@nahupuku/my-experience-as-a-tattoo-studio-shop-creator-shamanas-tattoo-studio-project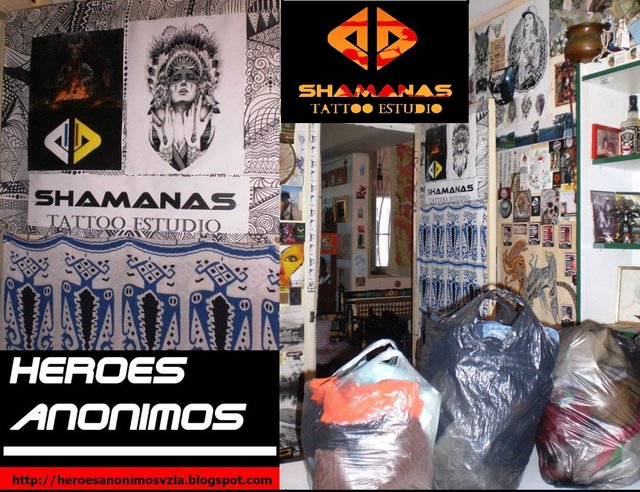 Purpose of the money raised:
As you can watch from some posts written by me about my country, on my personal account:
@nahupuku
, the hunger crisis in Venezuela is quite serious.
In this post I explain about how I bougth the food with the donation´s money:
https://steemit.com/superiorcoin/@unknownheroes/unknown-heroes-foundation-results-update-stage-2
Y en este post explicaré y mostraré acerca de como fue repartida la comida adquirida del dinero de los donativos:
And in this post Im going to explain about how the donation food was delivered:
So, Im going to show you the results of the labor:
Medical Case 1:
We was donated a total of 1.5 STEEM, transferred to the user @cefralelo, for the case of her illness, she needed to pay for a medical surgery and some medications to treat that situation as a matter of urgency. More information in the following posts:
https://steemit.com/freewrite/@cefralelo/preparativos-gracias-a-ustedes
https://steemit.com/caridad/@cincinato/unapeticindeayuda-8ez57jby0x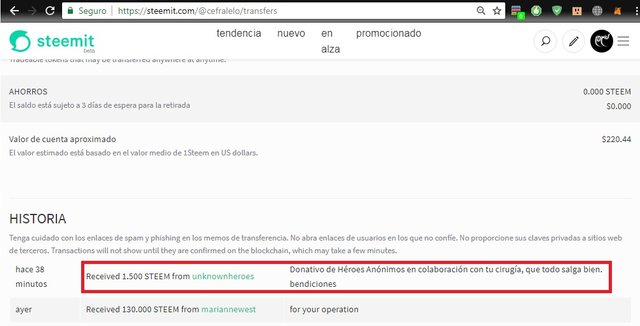 Who receives the donations?
You can read how Unknown Heroes is looking for various non-profit institutions or charities. In the specific case of the post shown I mention A grain for Venezuela (1granitoporvzla) a group of girls who prepare food to take directly to homeless people, hospitals and people that have several needs. They prepare and distribute the food, they do not re-sell or sell the products or articles that we donate to them, their Instragram that I will leave below shows all their days, both in the collection of donations and deliveries, ensuring that all donations reach the neediest people, as you can see in the photographs.:
https://www.instagram.com/1granitoporvzla/
Next I will show you the process of distribution of donations Stage 3: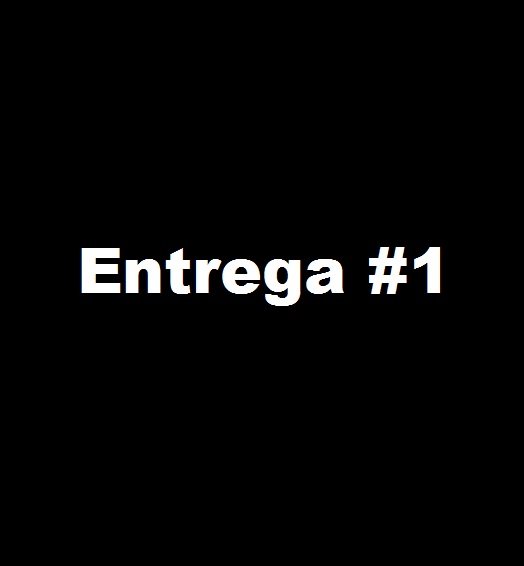 Donation to Voluntad Venezuela:
Cerelac, Rice, Tuna, Pasta & oat:
Receive the donation: María Alejandra Castillo
Voluntad Venezuela: https://www.instagram.com/voluntadvenezuela/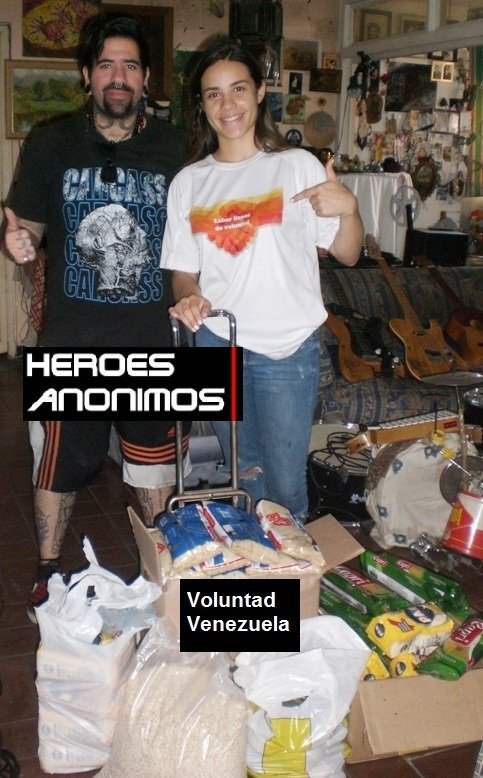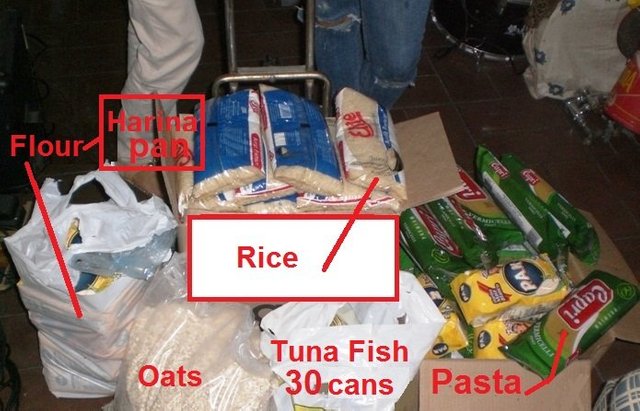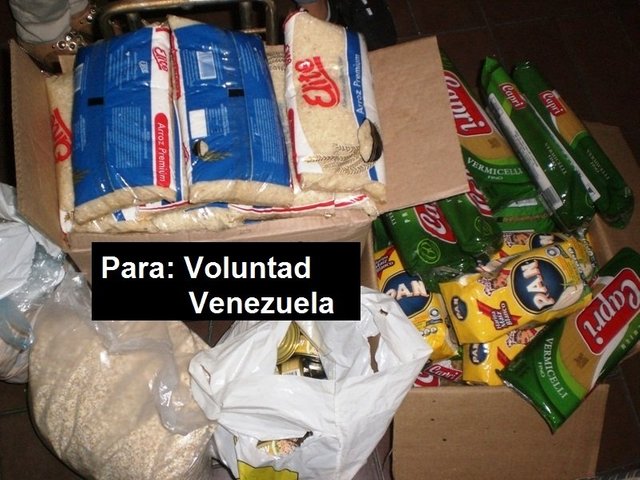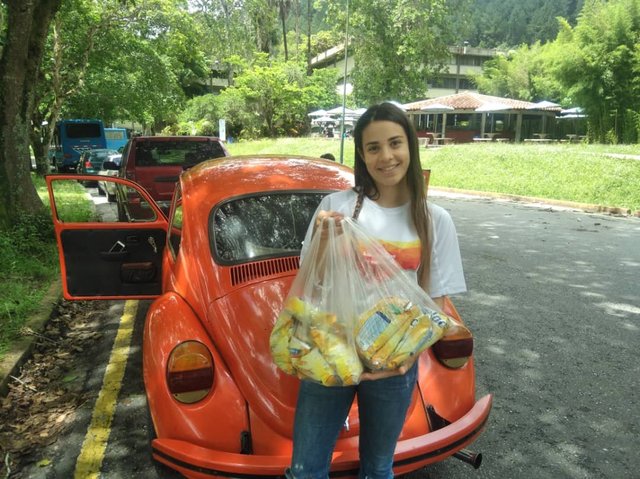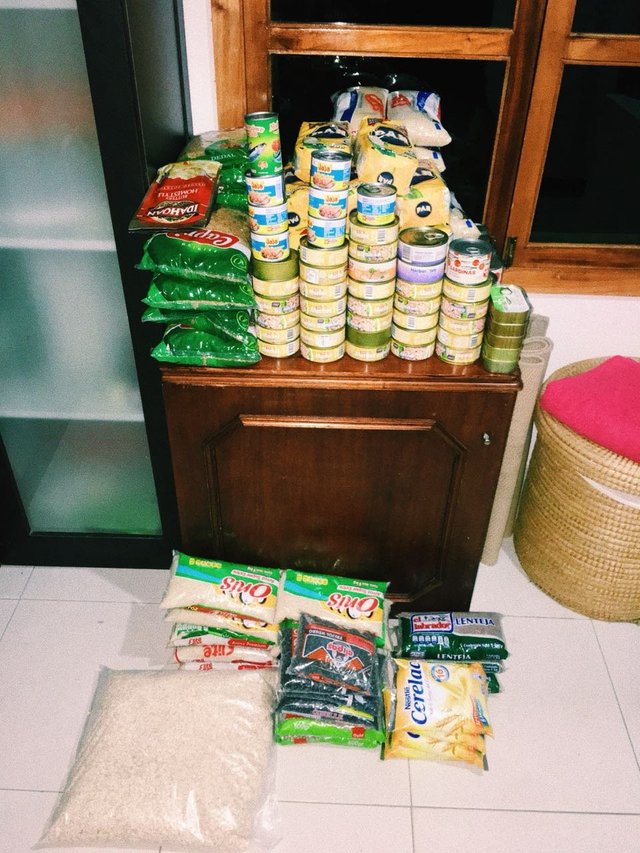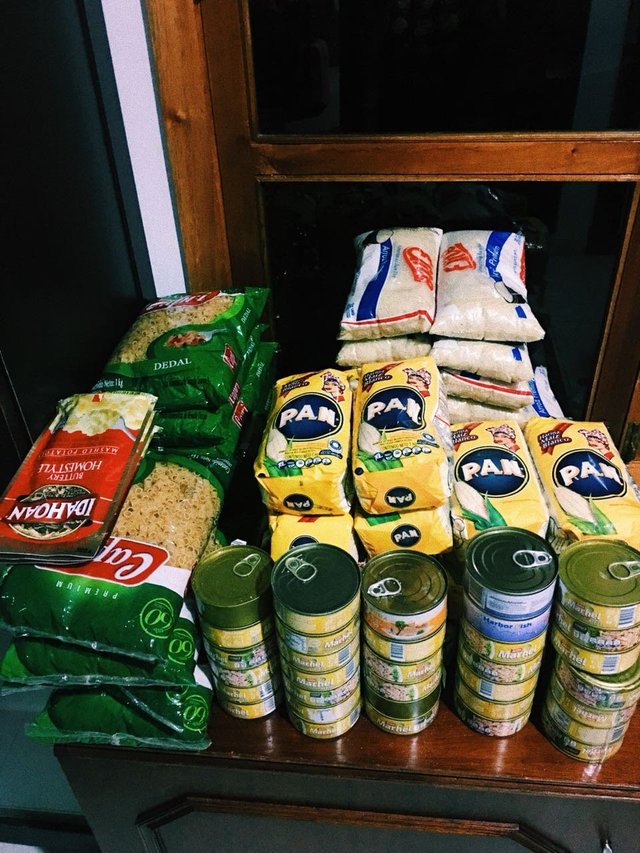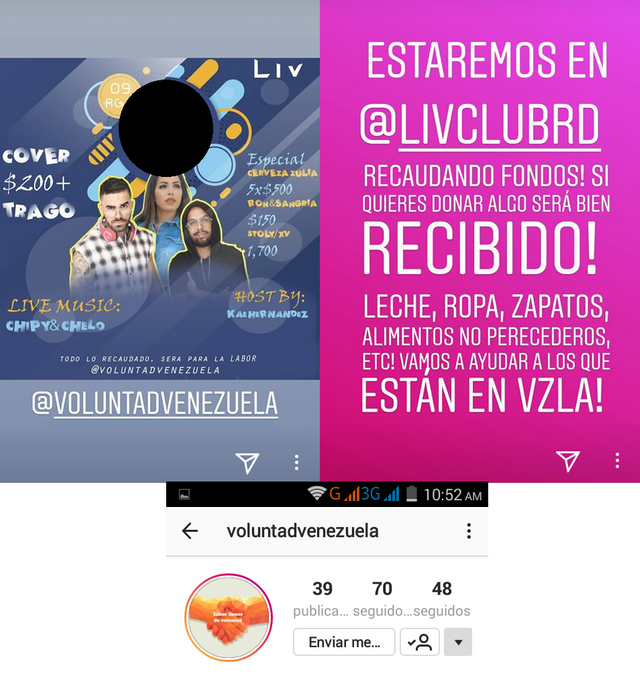 Labor:
Venezuela: Town Turgua, Miranda State - El Hatillo County - #voluntadvenezuela Agust 23 / September 1 & 6.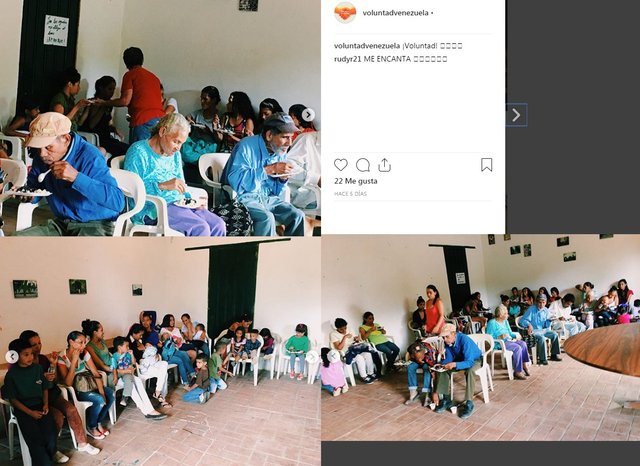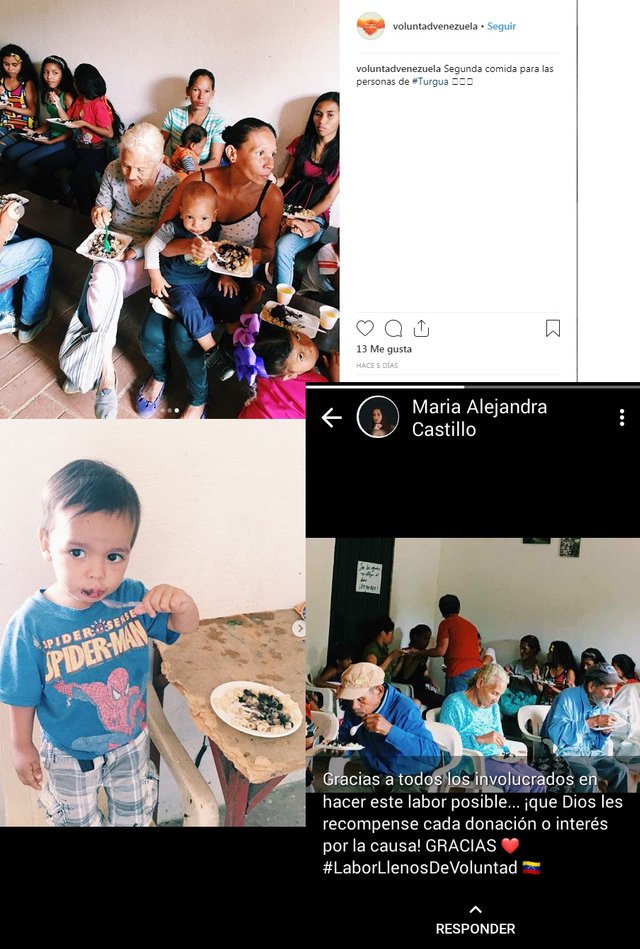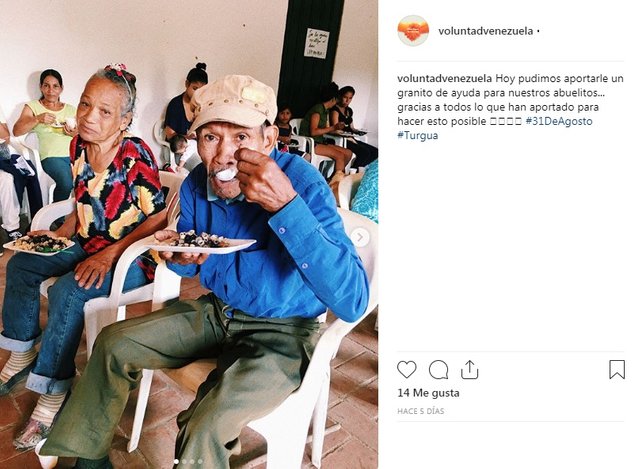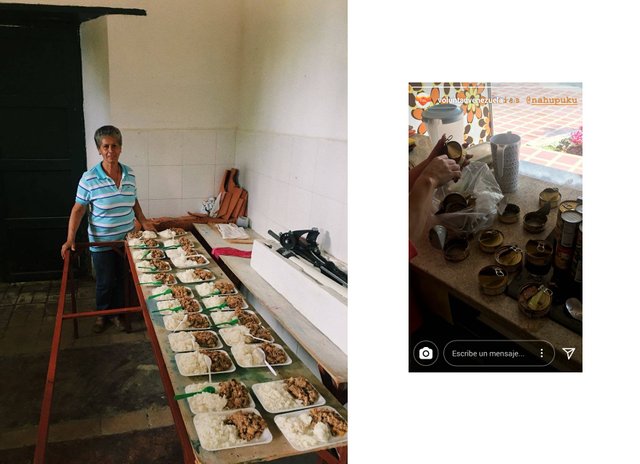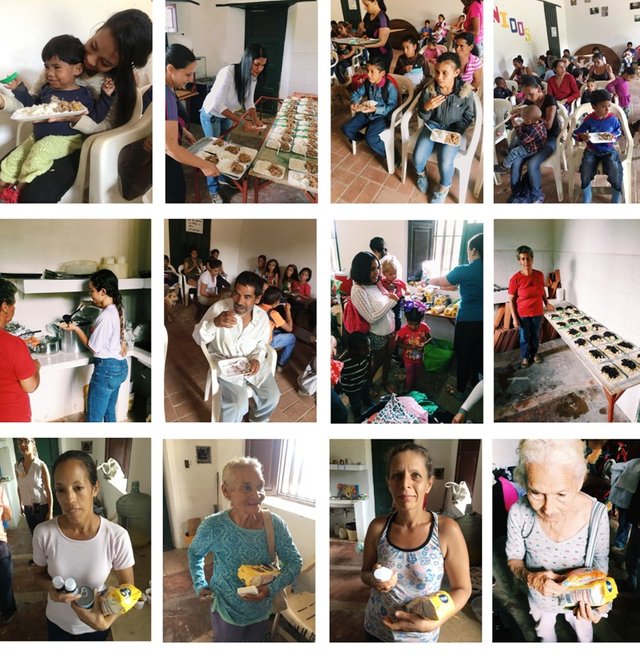 Source
September 6 labor: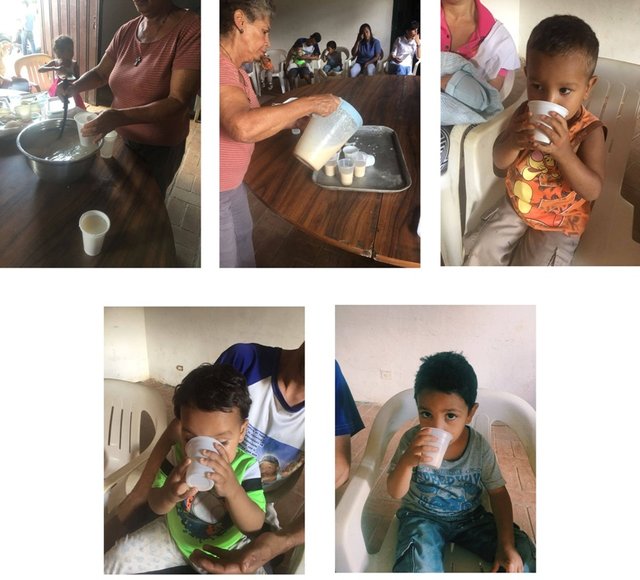 More Photos in theirs Official Instagram account, here is the link:
https://www.instagram.com/voluntadvenezuela/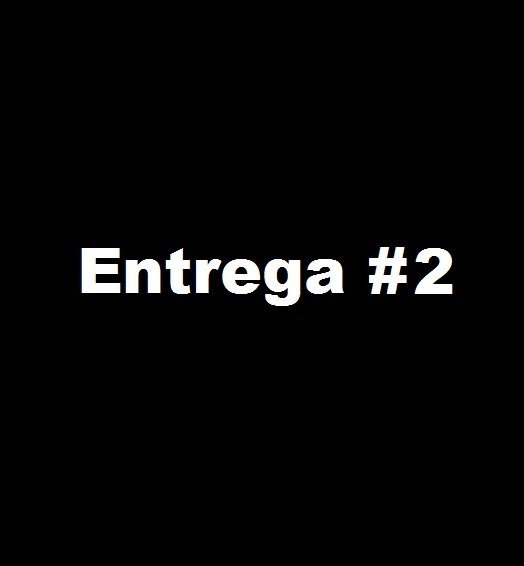 Donation to: Un granito por Venezuela & Lo que hago por Venezuela:
Milks, Cerelacs, Rice, Tuna, Pasta & oat:
Receive the donation:
Andreina Quintero from Un granito por Venezuela. & Lo que hago por Venezuela:
https://www.instagram.com/1granitoporvzla/
https://www.instagram.com/loquehagoporvenezuela/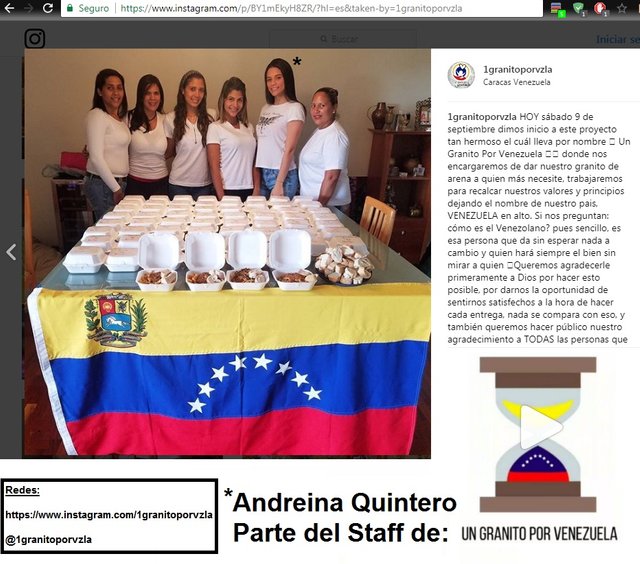 Source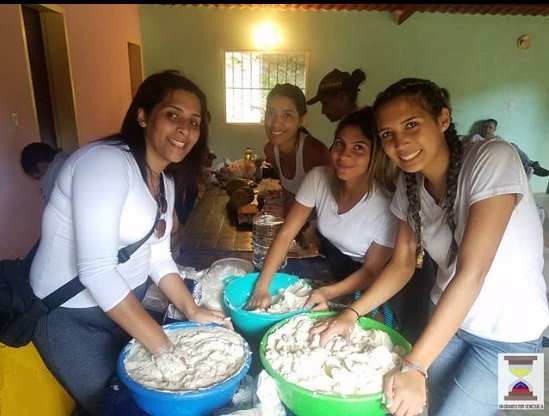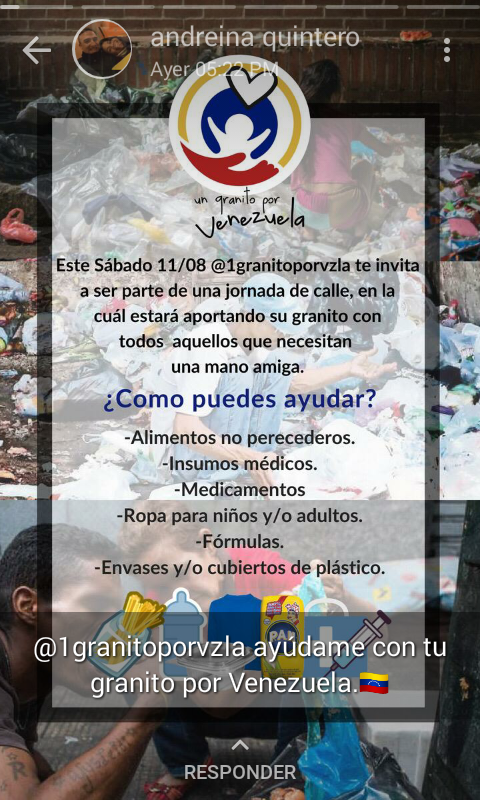 Day 1: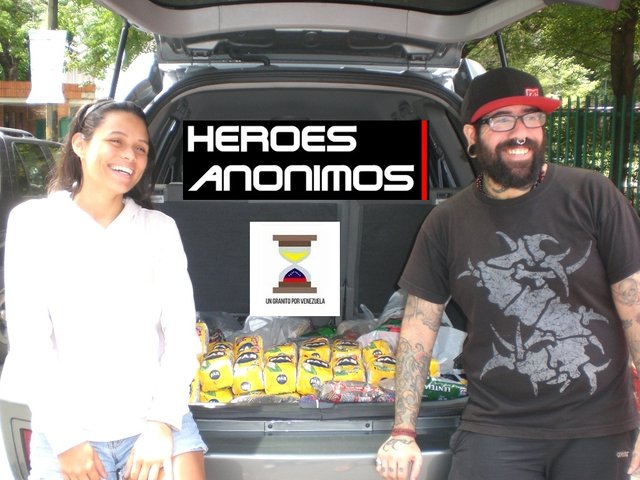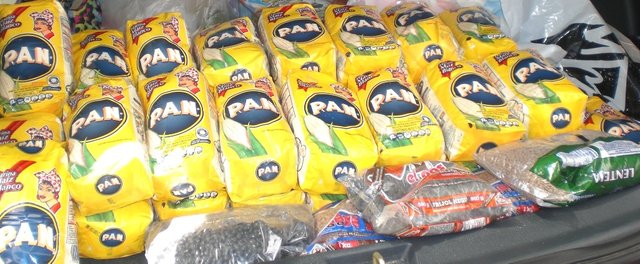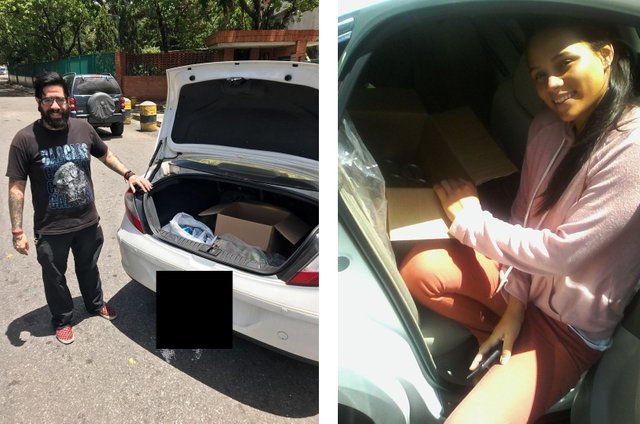 Day 2:
Lo que hago por Venezuela:
A help to: Emely Perez (her family and others families in the sector) From Petare Town Carpintero Poor Neighborhood - Sucre County, Caracas - Venezuela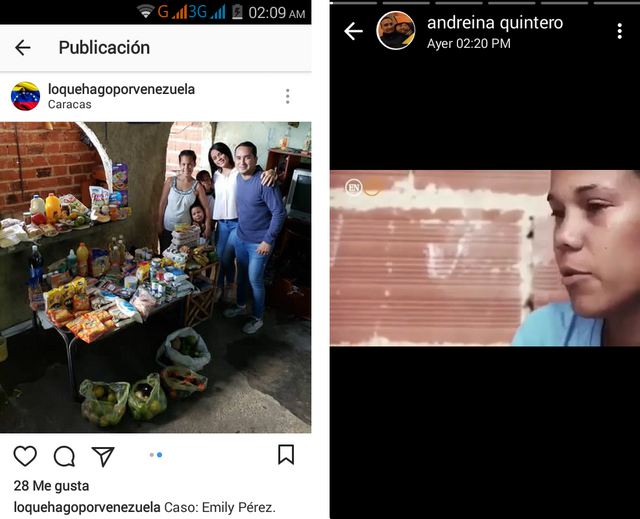 I made a video about the Donation process: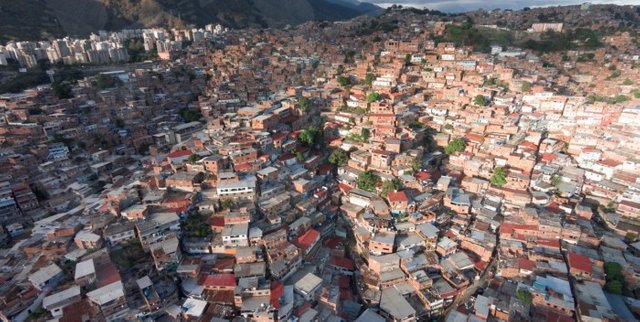 Source
Petare is located in Miranda State, Venezuela. Is considered the biggest and most insecure place of the Sucre municipality (officially recognized by the authorities), Caracas, and hence, Venezuela. Maybe this big conglomeration of thousands of badly built houses on one of the largest hills of Caracas is the most dangerous place of Latin America.
Petare has become a place where crime, drugs and dead reigns, it has become a dump, there's more than 23 neighborhoods just in north Petare, and statistically, at least two gangs per neighborhood.
Source
More Info here:
https://steemit.com/steemfamily/@rubenanez/petare-one-of-the-most-dangerous-places-of-venezuela
https://www.reuters.com/article/us-venezuela-gangs-idUSKCN1162AJ
https://www.businessinsider.com/caracas-yikes
https://www.aljazeera.com/indepth/inpictures/2016/10/face-hunger-malnutrition-venezuela-161007055723064.html
Pictures: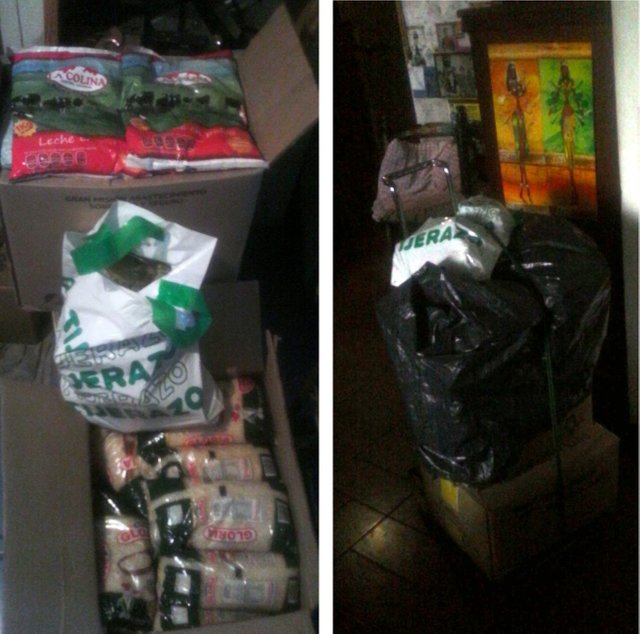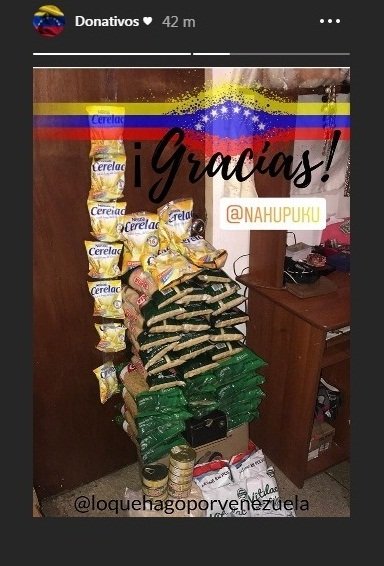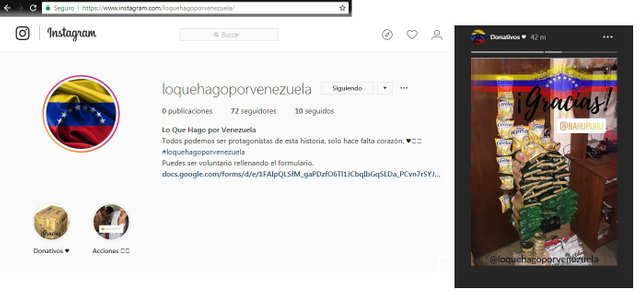 Source
Ángeles de calle Foundation:
The final donations its for Ángeles de calle Foundation (Street Angels) https://www.instagram.com/angelesdecalle/
Will be show in the next post (Stage 4) - Receive the donation: Beatriz Corro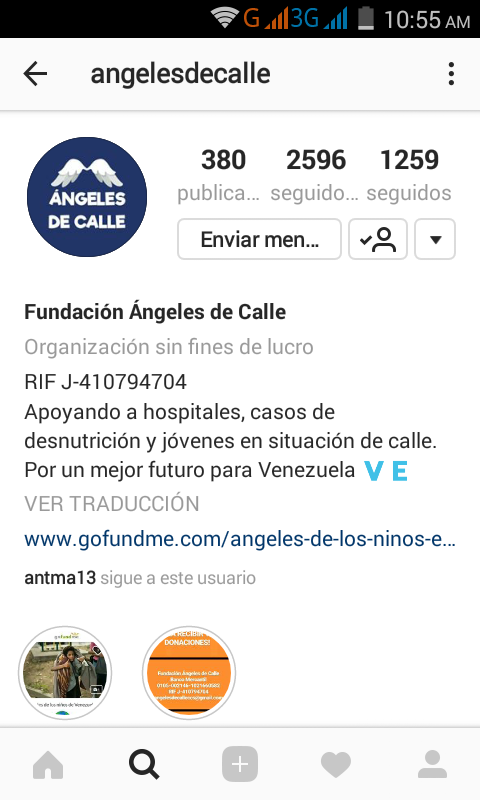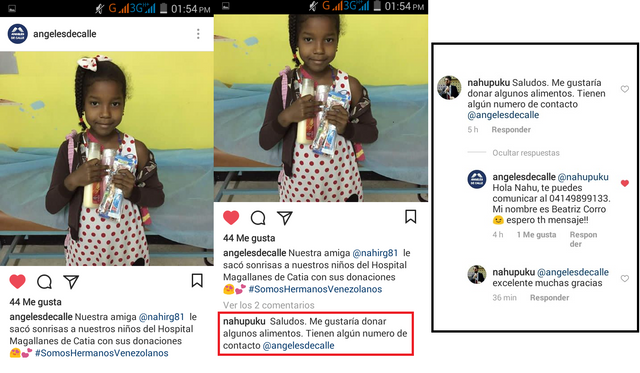 My PukuWorld Discord Server
In my Discord channel I have also set up a room specially dedicated to social projects and of course to share the posts of the Unknown Heroes Foundation there, I invite you to check it in this link:
https://discord.gg/xenWUzt
We have an English room too for leave english posts too.
Here you can read more information about my channel:
https://steemit.com/spanish/@nahupuku/mi-discord-channel-bienvenidos-al-pukumundo
That you are waiting for to visit and join us!
By the way, I've set up a new and special room called Capybara Exchange
Exchange house for Bytes, SBD and Steem´s, any doubt contact in Discord to @capybara#6520 user / Telegram User: capybaraexchange
Do you want to collaborate with us?
Here I will leave you a series of Wallets, so if you like, you can donate or collaborate make a deposit in the this wallet address:
Unknown Heroes Byteball (unknownheroes):
M76ZQBJOFPXSGERJYKJO62JOVPQPJDH6
Donation Help Wallets:
Dash:
XrtY5HaV4aPGdTcC85r81qS2kK2Y8L1ZZf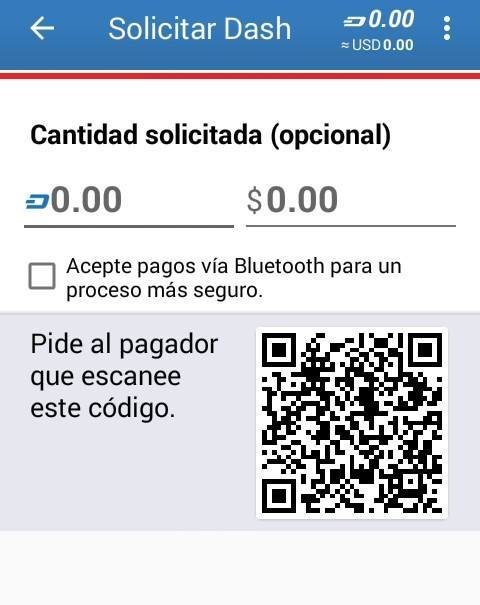 Bittrex BTC:
13RF9Cj9eBABA3YEWMEbxE5rvqrGLLwPoH
Donations - in Steemit (SBD: steem dolars):
Bittrex Steem wallet address:
e4050f44590543168a0
Bittrex bytes wallet address
4PFBVF4NZV45HFNOUTZLS742TPS42LYW
Héroes Anónimos Steemit Wallet / Monedero:
https://steemit.com/@unknownheroes/transfers
Note: Whoever wishes to collaborate with the foundation can do so by sending (as much as they like or have it) in SBD or STEEMs to this account @unknownheroes and placing in the subject line: Donation to Unknown Heroes Foundation
Superior Coin / Kryptonia address wallet:
5ZANM87oycvTQk5mBc6LpJ5VBpCqyLaJfG1TDkLoKfGJ7Rr49tZh1MPH3avopFcrj2ZrWKE8EKN9hJULRjXDa2fUVu2pv1eguXuKBfkDHG
O enviandome SUP como gifts a mi perfil en Kryptonia, usuario: Nahupuku:
https://kryptonia.io/?ref=9D2YO7O673
Unknown Heroes Paypal:
Paypal Acount International:
Cuenta: Samantha Rodriguez,
País: Venezuela
Mail: [email protected]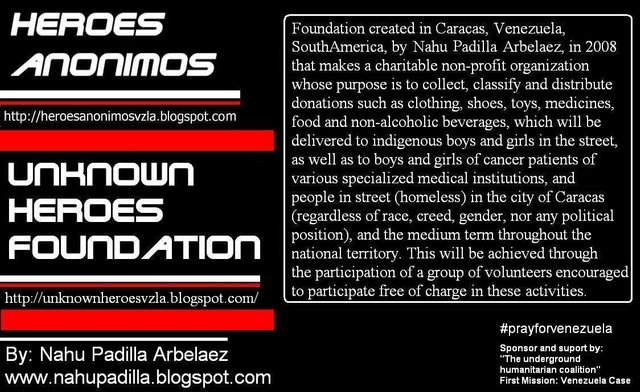 Thanks to all, Blessings. Sincerely yours: Nahu Padilla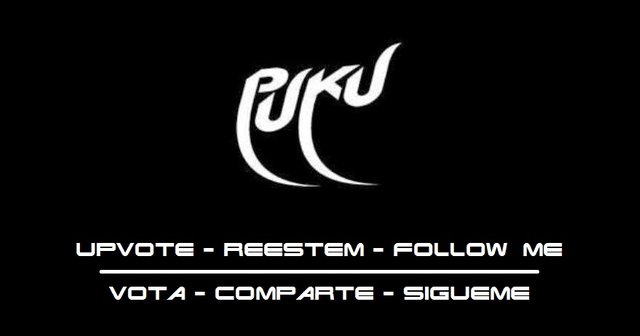 Same Post In Spanish:
https://steemit.com/superiorcoin/@unknownheroes/actualizacion-de-resultados-fundacion-heroes-anonimos-etapa-3