This post the second part of this other article
Which I please ask you to check before reading this.
https://steemit.com/superiorcoin/@unknownheroes/donation-updates-unknown-heroes-foundation
I would also like to thank to Life for allowing me to get to know the world of crypto coins. In 2017, just a single year ago, I was searching in the garbage for some food. I was starving, but now I can use the digital money to buy food for feed other people who are in the same situation, is not easy at all and its very hard, we here are victims of this regime and this current social system in crisis, was able to get out of this situation thanks to Steemit, and now it is my mission to help others to get out as well as possible.
First of all, I started the foundation in 2008 but these recent donations started with this post:
https://steemit.com/charity/@unknownheroes/unknown-heroes-byteball-address-for-donations-cartera-de-byteball-de-heroes-anonimos-para-donativos
I want to explain that the Unknown Heroes Foundation works through donations, if no donations arrive it is difficult, very difficult to carry out charitable actions, cause is a non-profit foundation, I do not have a fund for future donations, but everything that is collected is used at the moment, is donated or bought what is necessary to donate (if people send money or crytpo currency I use it for buy medicines and food, and if someone donate clothes or toys I give to the children or the people, depending that need it: homless or donation into a hospital).
Our Networks: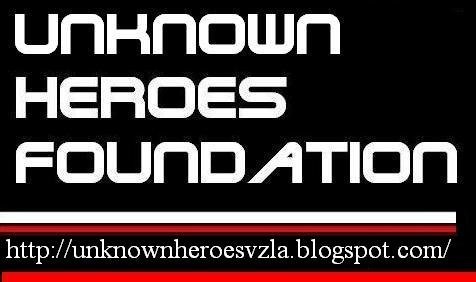 http://unknownheroesvzla.blogspot.com
http://heroesanonimosvzla.blogspot.com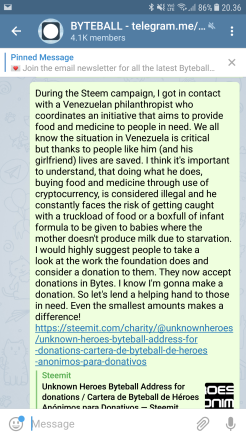 It was an excellent gesture and that led of course to several great byte donations which I will show you below. First I'll show you the first image in capture that I published about it in the above mentioned post: