Super 8 Ball Club Is Closed Until Further Notice | Please Undelegate From @super8ballclub | Read More Details Inside
Hello Steemians!
It's @princewahaj. How are you doing today? I hope you are fine, but guess what? I'm so much upset, not because of the bear season of Alts, but more because of the announcement that I have to make, which is heartbreaking.
Super 8 Ball Club is shutting down until further notice: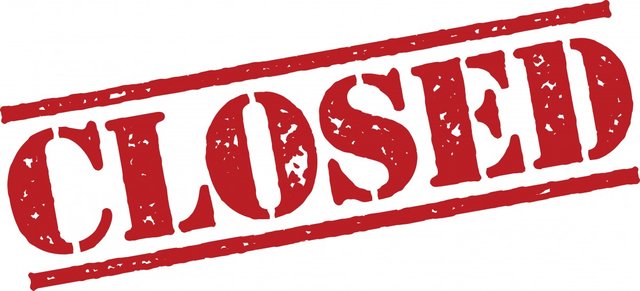 Around 1 year and a month ago, I launched the project "Super 8 Ball Club" officially on STEEM blockchain, the game on which I spent countless amount of time and did a lot of efforts just to make sure the smooth multiplayer and gameplay. It was my dream to onboard millions of users on STEEM blockchain with it and all I asked for was the support after the launch.
Some of the generous members supported the project since day 1 and those include @lukestokes and @donkeypong while a big delegation of 25k SP was received from @tombstone after a couple of weeks of launch. It was so great to see how we earned the trust of these supporters. It encouraged me so much that I decided to work harder on the project, kept working on new features to announce them asap. But unfortunately, we were never able to cross 38K SP.
The registration of Steemians on Super 8 Ball Club started to increase which required us to upgrade some of the paid plans to more expensive ones and then our monthly expense of running the project crossed over $450 (which was initially $135). I expected that we will cover the expenses with the project earnings which used to come from Curation and the reason for this expectation was the speedy delegation of the total amount of 38K SP.
Little did I know that we will never get more support from other whales or the Steemit INC. But since INC announced the expected release date of SMTs on their official blog, I decided to keep the project continue because the main plan of the project was to plug an SMT and create a whole different market for it. But well, as you guys know, INC failed to deliver its promise.
Reasons of Shutdown:
We can no longer handle the monthly expense of $450 because there is no revenue for us.
We can no longer plug the SMT because the main plan was to create a synergy and team up with another project of my friend but he felt discouraged from the failure of delivering the promise by Steemit INC and stepped back from creating it.
The maximum curation reward we've ever received in a day was 5 SP and at the current price, it is hardly $1.3 (approx $39 per month).
The anti-spam services kept considering our project's mechanism spammy and made it even harder for me to maintain it. It used to require more than an hour of manual work daily, even on the weekend.
How we covered the expenses in the previous months?
Well, it's not hidden from anyone that some generous upvoters used to upvote us and we would like to thank them, especially @donkeypong and @tombstone for their continuous support since the launch. We were able to cover the expenses with that revenue. Remember, you can't call it the project's earnings because these are upvotes that weren't guaranteed. These upvotes were supposed to support my developmental work and time.
The reason why we can't continue with the above upvotes is quite simple and straightforward. The STEEM price is falling and so their vote value is. I tried my level best not to withdraw much STEEM from the earned rewards and rather spend from my funds. The downtrend of STEEM affected even the earned rewards which were not withdrawn and now I feel like it's over.
What we gained so far?
To be completely honest, you can call it breakeven. And even for breakeven, I'm thankful to all of our supporters because, without them, we couldn't even survive for a few months. I'm very happy that at least I haven't lost much personally, otherwise, it would be so much pain for me to lose on my dream project.
What users gained so far? Or did they lose anything?
I feel so much proud to say that almost no one lost anything at @super8ballclub and rather, everyone gained something or at least remained sound. Unlike other gaming projects where the earning of User A comes from the loss of User B, the earnings of players on Super 8 Ball Club used to come from the reward pool which used to be generated from the delegations.
As for delegators, they earned an average of 9% per annum with our profit-sharing program, which is a lot more than what some big projects are offering here. I feel proud to say that the big delegations of 25k SP and 5K SP are still there which means they have a lot of faith in our project, but at the same time, I am upset and feeling sad that we are unhappily closing the project until further notice.
Refunding the paid accounts created in June (or later):
In the beginning, we used to accept the new registration freely with some basic verification but recently we made some changes in the registration system and made it a paid feature for which we charged 3 STEEM per account (for new registrations only, not for existing ones). Many steemians paid for the accounts, played the game and earned more than what they spent. But some paid for the accounts in June and July but never played the game OR haven't recovered their 3 STEEM with the game earnings.
We've refunded the account verification fee of all those account creators. As for those who verified their accounts before June, they got enough time to recover their fee but they chose not to be active, so we can't do anything for them.
The Total Payouts To Gamers/Steemians:
Ever since the launch, we've rewarded around 425 steemians with the total of 2,836 STEEM and 1,636 SBD and they had to spend nothing but their time to earn this reward and that too on fun activity (i.e playing pool with friends).
The Total Payouts To Delegators:
We've sent the total of 3161.549 STEEM as a delegation reward to our delegators proportional to their delegated SP which translates to approx 9% return per annum.
Total Number Of Transactions:
Ever since the launch, we've processed more than 6100 outgoing transfers to gamers and delegators.
A Call To Undelegate:
Please undelegate from @super8ballclub. We've stopped generating rewards for everyone. Until you undelegate from @super8ballclub, we will spread the upvote love among steemians for nothing in return. In case the delegators check the mentions' notifications, here we go:
@donkeydelegator, @lukestokes.mhth, @ tombstone, @jschindler, @nonationnoborder
To undelegate from @super8ballclub, please follow the link of Steemconnect given below and do it securely.
https://v2.steemconnect.com/sign/delegateVestingShares?delegator=&delegatee=super8ballclub&vesting_shares=0%20SP
Final Words:
At last, I'd like to thank all of you for all kind of support. The project is shutting down until further notice. We hope to see you once again. As for the return date, there is currently no plan to continue this project. As soon as we decide to do that, we'll announce it publicly. Until then, take care.