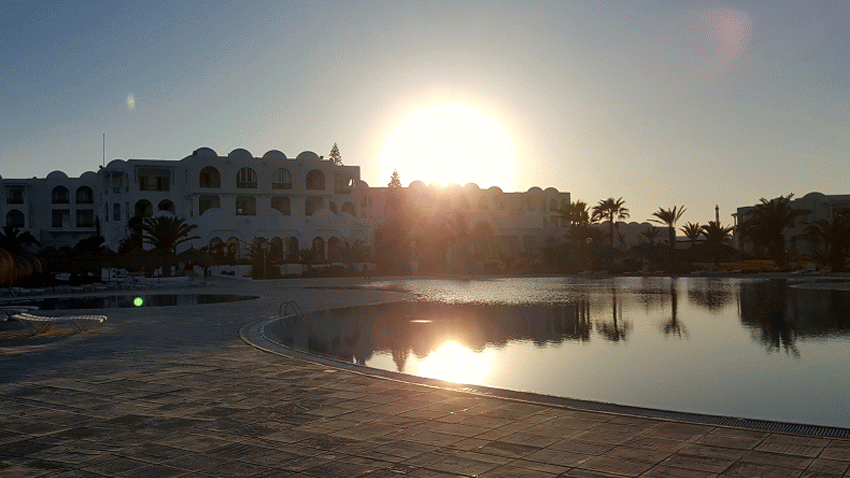 Sun Thursday - my first tag I created
Hiya fellow Steemians, it is now 10 months ago I created my first tag here on Steemit with the SunThursday Challenge - I created this as I simply love to capture the Sun as first reason. Photography was always a passion but I am not an expert or professional but I was used to do that on other platforms before, that also paid their users for content (boring model - based on ad revs - not related to crypto or blockchain at all). This first post gave me a whopping 4 cents of rewards, 38 views, 10 comments and 35 votes! I am really glad to say the challenge is still frequently used on Steemit which I am thankful for.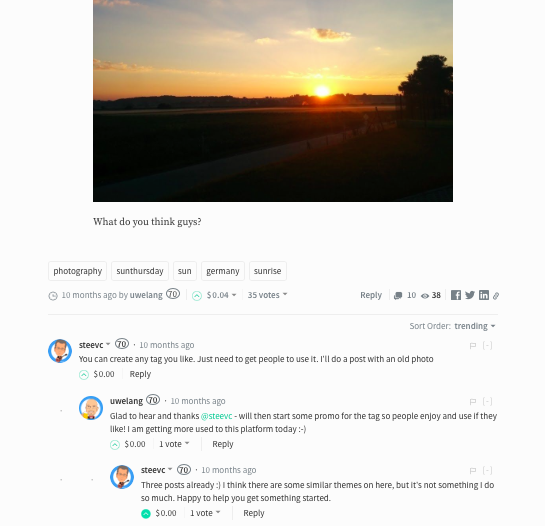 Waiting for Communities
One of the other reasons I created this was based on the fact I have been running several communities within this mentioned platform as owner as well as moderator. It were exciting times with challenges and also not every user was happy with how the platform, the rewards and the communities were handled. When I heard on Steemit long time ago that Communities will come - I was even more excited to help developing, driving and managing them - now some rumours raised they will come soon! Happy to get involved - not sure how the structure for these will be. I really hope the Steemit team considers asking some people out there with experience on such an area, we might be able to give some advise on that.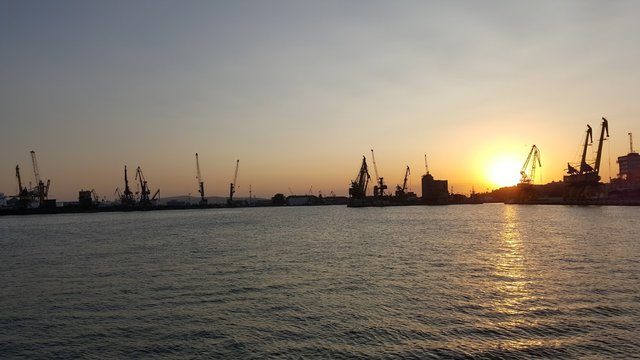 Creating positivity
Apart from sharing photography of the Sun the other pillar of the challenge has been to show Positivity and Love as I do think this is mainly related to the sun, the sun is warming us, enables life, the sun is creating smiles and positive feelings. Therefore it was not a pure photography challenge at all - mainly used for photos of course which is cool. Now I am stopping with looking back and am looking forward to your great photos today!